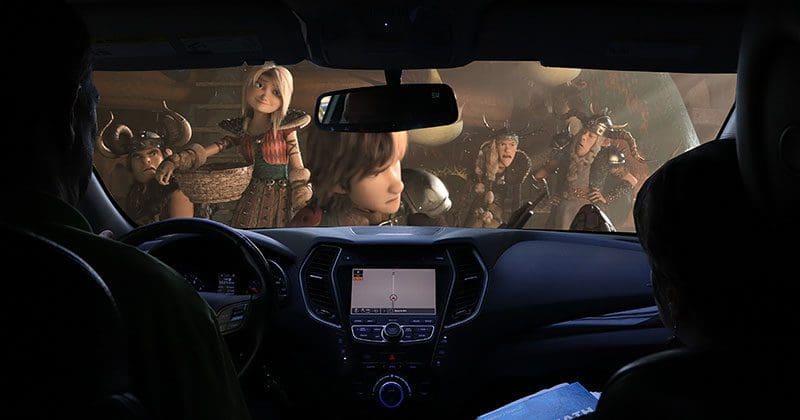 If you've ever been on a road trip with the kids, you've undoubtedly heard someone ask, "Are we there yet?" on more than one occasion. If a rousing game of Go Fish or playing the license plate game aren't cutting it, drop by your local specialist mobile enhancement retailer and ask them which rear seat entertainment options are available for your vehicle.
What Is Rear Seat Entertainment?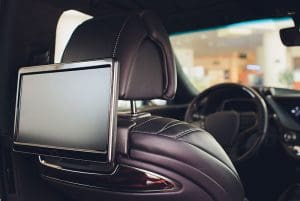 Quite simply, rear seat entertainment is like having a television in the back of the vehicle. Depending on the design of your vehicle, you can choose from a roof-mounted flip-down monitor or upgraded headrests that replace those built into the front seats.
Originally, these screens were connected to a VCR that would be installed in the back of the vehicle. The source options soon evolved to stand-alone DVD players, then to include built-in DVD playback solutions in the headrest themselves. Modern solutions include a USB, SD card or microSD card port and an Android operating system to let you play digital video files stored on a portable device.
Option 1 – Clamp-On Video Systems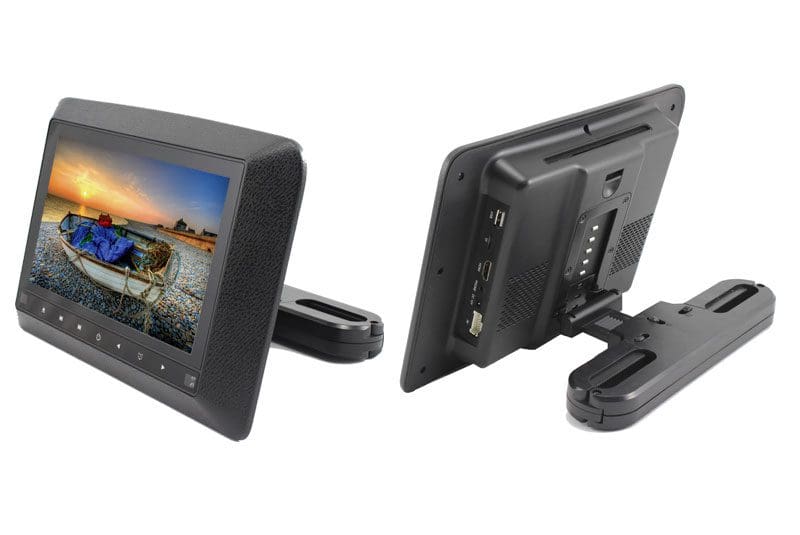 The easiest solution for adding video playback capabilities to your vehicle is to have your installer mount a clamp-on monitor system. The options vary in size from 7 through 10 inches. The monitors clamp to the adjustable headrest posts on the front seats, and the monitor angle can be adjusted so that the kids can see the screen clearly. Almost all systems come with wireless headphones so you don't have to listen to Dora the Explorer or Finding Nemo for the 400th time.
Option 2 – Replacement Headrest Monitors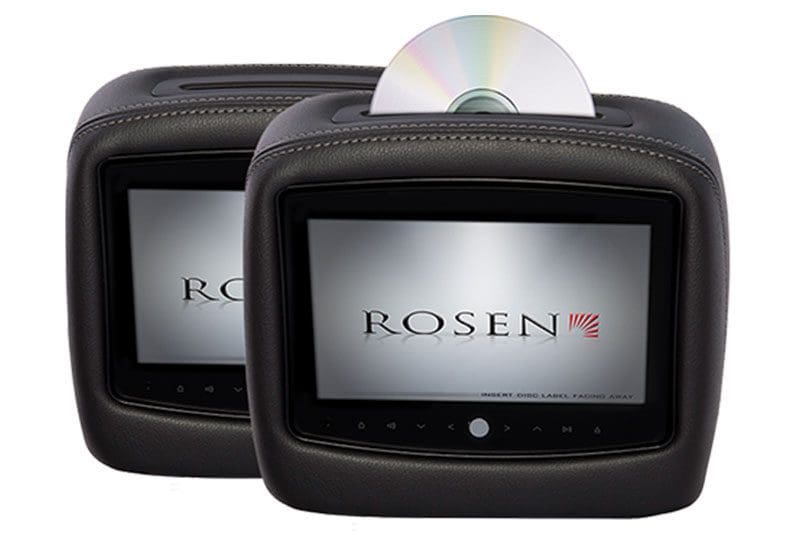 For a less cluttered look, ask about replacement headrests. Many companies like Advent and Audiovox will build systems to match the shape of the factory headrests and even wrap them in leather and stitching that match the vehicle perfectly. With a replacement headrest, all the wiring is concealed and the systems function with the ignition key.
Option 3: Overhead Monitors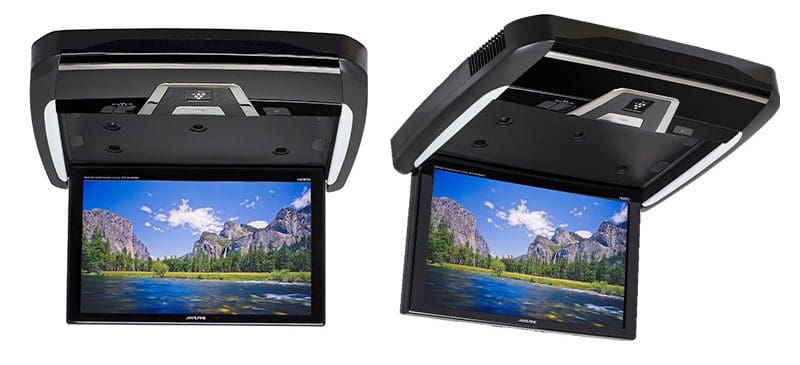 If the front seats of your car, truck or SUV don't have adjustable headrests, you may want to look into an overhead monitor. As long as your vehicle doesn't have a large sunroof, your installer can mount one of these amazing video systems right to the roof of the vehicle. Screens are available in sizes from 10 to 19 inches. Many include HDMI inputs and support for 1080p file playback for a truly high-resolution viewing experience.
Many overhead monitors include LED dome lights, since the ideal location to install these monitors is in place of the factory dome light panel.
Important Installation Considerations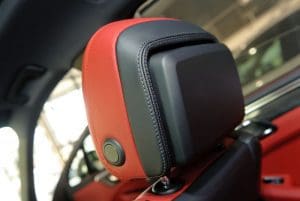 Before you go shopping, it's worth doing some quick investigation into the safety systems in your vehicle. Some cars and trucks have active headrests. These systems change position automatically using the same sensors as the airbag system to reduce the risk of head and neck damage in an accident. Under no condition should you ever remove or modify these systems. Take your vehicle owner's manual into the store with you when you go shopping.
Also worth inquiring about is how the mobile electronics retailer you are dealing with will secure an overhead monitor to your vehicle. For the monitor to function properly, it needs to be solidly mounted to the roof or its support structure. Attaching it to a cardboard headliner may not be adequate to prevent it from coming loose in an accident. Sorry, we don't want to scare anyone, but we do want to make sure you are always safe.
Make Your Next Road Trip More Fun with a Rear Seat Entertainment System
If you are planning a road trip this summer, drop by your local specialist mobile enhancement retailer to find out about the rear seat video entertainment system options that are available for your vehicle.