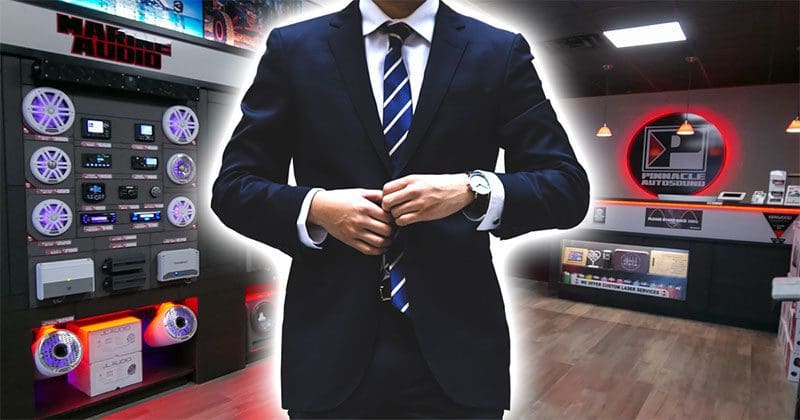 We've lost track of how often we've said that not all car stereo shops are true professionals. It seems like some local retailers that work on exotic cars just don't have a basic understanding of the physics behind car audio system design, integration and calibration. In this article, we'll take a look at a few of the sure signs that you're dealing with someone who cares about your vehicle and is working hard to deliver value and performance from the upgrades you've purchased.
Trained Product Specialists and Installers
Knowledge is perhaps the most critical skill for an employee of a professional car stereo shop. If you're talking to a product specialist, they should have some familiarity with the speaker sizes in popular cars and trucks, the ability to explain the performance differences between the products they offer and, most importantly, the ability to listen to your goals and expectations for an upgrade. Once they have gathered adequate information, they can create a solution that will perform the way you want and work with your budget.
The installer's task is to integrate the products you've chosen into your vehicle in a way that delivers the best performance and reliability. For example, it's easy to bolt a new, like-for-like-sized speaker into a door. If an adapter is required, then some amount of fabrication will be necessary. Most technicians should be proficient enough in basic fabrication on a router table to create adapter plates for speakers or a trim panel for an amplifier or subwoofer. The way they make electrical connections and run wires through your vehicle should be safe and secure. Equipment must be mounted in a location that's accessible for system calibration while secure enough to prevent movement while the vehicle is in operation.
Looking at photo albums or browsing through a website or social media to examine the work the shop has done is a good starting point. Asking to see behind the scenes to evaluate how tidy wiring is can help you stay out of trouble.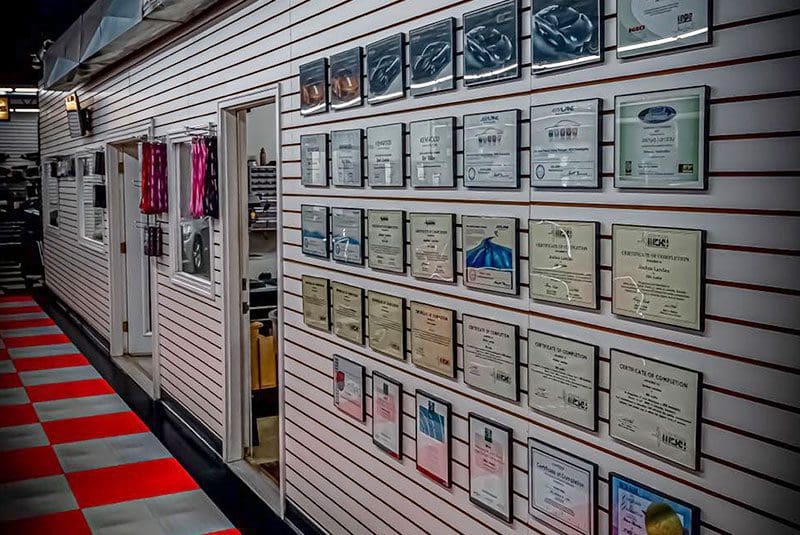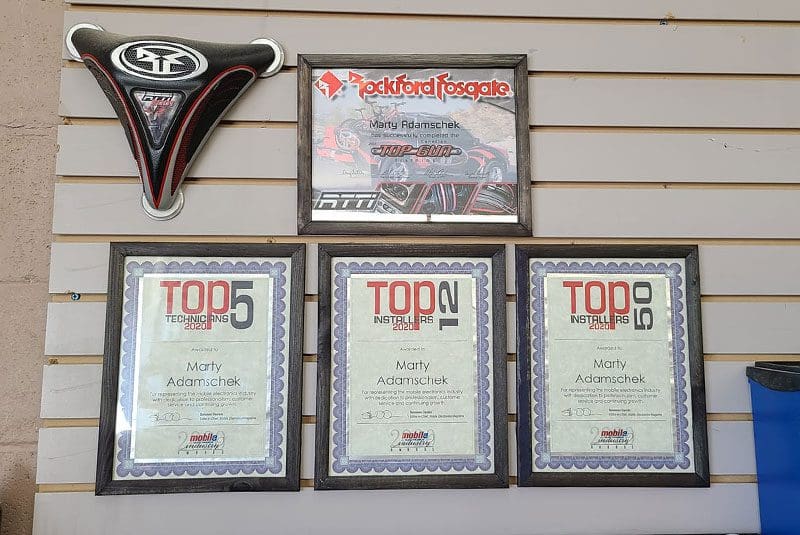 Demo Vehicles Can Help You Learn
Many shops have demo vehicles on site that clients can use to audition different solutions. Some of these vehicles are daily drivers, while others might be something more exotic. Experiencing one of these cars or trucks is about much more than the audio system – they can tell you a lot about the installation capabilities of the shop. Is everything mounted securely? Do user-interface features like steering wheel stereo buttons and headlight dimming on the radio work properly? Does the bass level control look like it belongs in the vehicle, or is it an afterthought?
How does the music sound? Is there a focused image in the center of the windshield? Is music distributed evenly from left to right? Does the bass sound like it is coming from the dash? Do voices and instruments sound real? Are there any buzzes or rattles? Aside from unwanted noise in the system or vehicle, the answer to all of those questions should be Yes.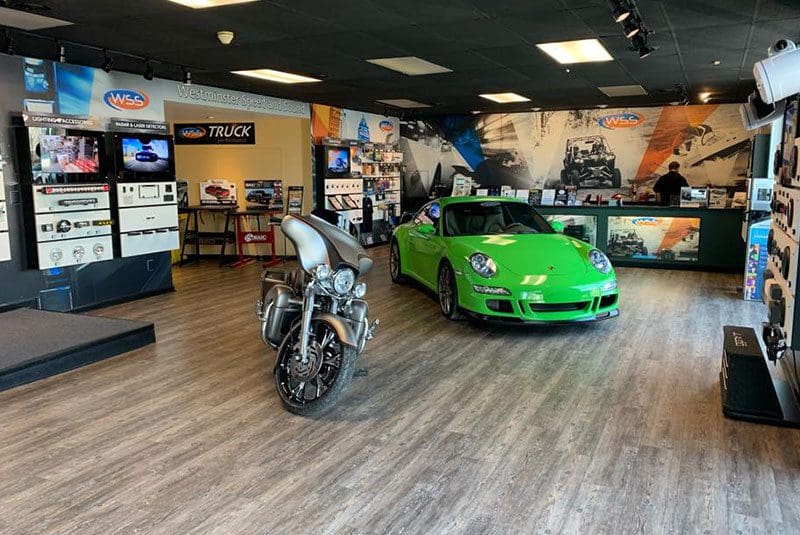 Treat Your Vehicle Like Royalty
If you're checking out a retailer, ask to see their installation area. If they're in the middle of a busy workday, it's reasonable for wiring trimmings to be on the floor. You're looking for things like seat and steering wheel covers in client vehicles, fender covers and protective tape around hatch openings. Those are all good signs that the shop cares about its clients' cars and trucks.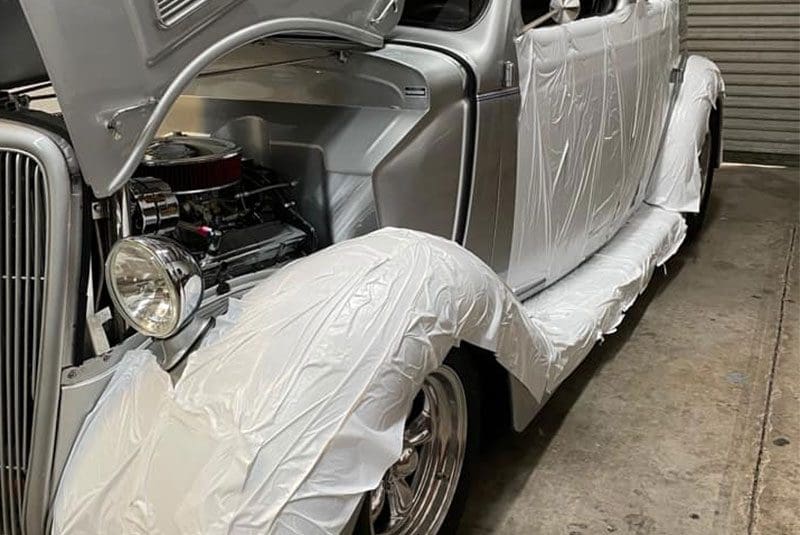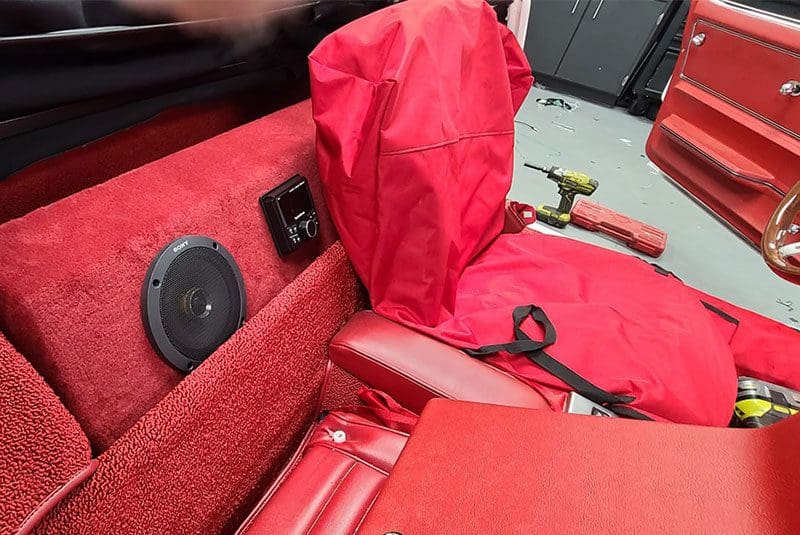 One thing that many shops overlook is battery maintenance. Having a car door open for an hour or two can drain a battery. Many shops will connect a charger to the car while it's in the bay so that it leaves with more energy than when it arrived.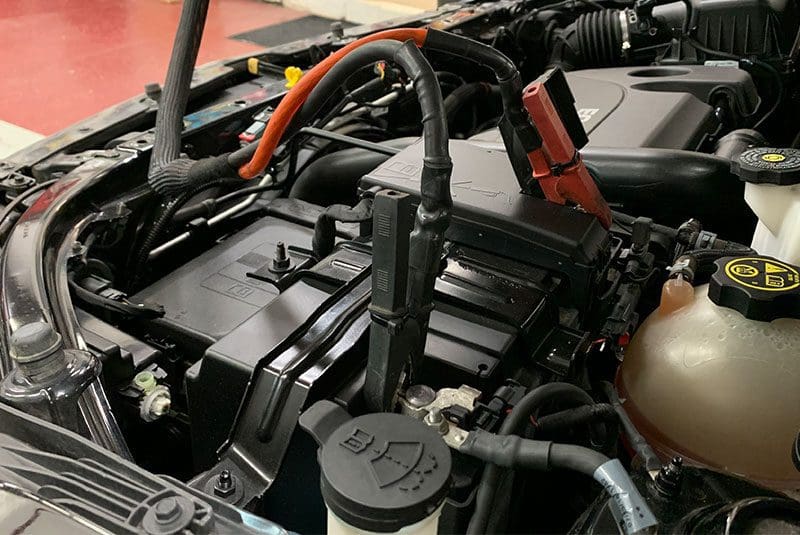 Car Audio Displays
The shop you're dealing with should have a functioning display board that allows you to test potential radio upgrades. Usually, we'd say that the display should be full of radios, but given the scarcity in the last year, a few covered openings are acceptable. With that said, the radios that are there should work properly, and you should be able to connect your phone to test Bluetooth and hands-free integration solutions like Apple CarPlay and Android Auto. Never buy a radio without testing this functionality.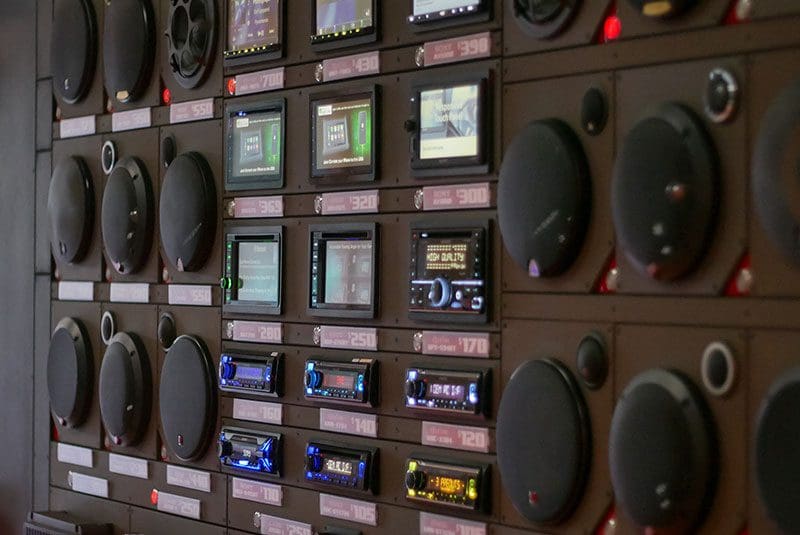 Auditioning speakers and subwoofers in a store is a little more complicated, since they'll sound much different once they're installed in your vehicle. What you can listen for is the difference between options. If one speaker is bright or harsh or has some unwanted emphasis in the midbass or midrange, then it's only going to sound worse once it's in your vehicle.
Be Picky About Who Upgrades Your Vehicle
If you thought picking out the right equipment for your car stereo upgrade was tricky, finding the perfect shop is even more challenging. We know of many shops that are set up to make it easy for out-of-town clients to get work done. Don't be afraid to travel a few hours to find a business that offers truly professional service. The small investment in time will be well worth the improvement in system performance and reliability.