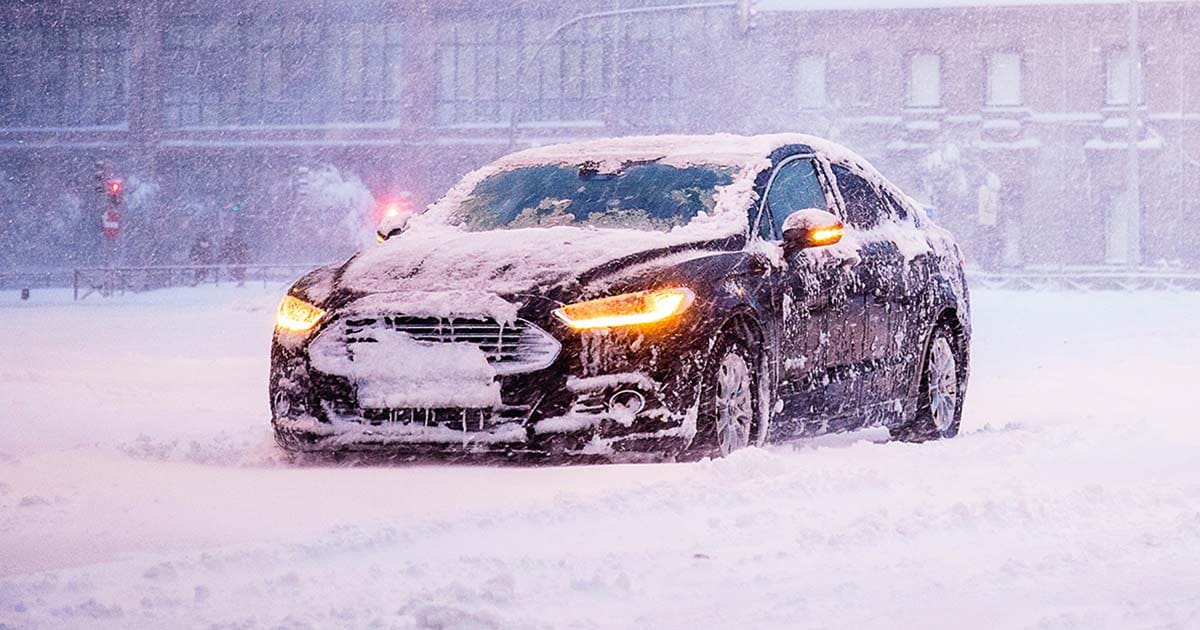 By now, many Northern states and most Canadian provinces have had a touch of snow from Old Man Winter. Waking up to a layer of frost on the ground gave our editorial team the idea to prepare a list of the six top tips to prepare your vehicle to handle the challenges that winter driving and cold weather present. Even if you live in Florida or Texas, there are some suggestions here that can help to keep you safe and secure as the temperatures drop from the heat of the summer.
Tip 1: Check Your Tires
Whether you're ripping around a race track, driving a few blocks to get groceries or trudging your way through 6 inches of snow, the tires on your car or truck are the only thing connecting your vehicle to the road. Given this fact, tires are the number one safety item on your vehicle. Improper inflation, inadequate depth or the wrong type of tire for driving conditions can be dangerous.
We'll start with tire pressure. Did you know that temperature plays a significant role in determining pressure? Your tires can lose 1 to 2 pounds of pressure for every drop of 10 degrees Fahrenheit. In Texas, where the average temperature is around 100 in the summer and below 60 in the winter, your tires might drop in pressure by as much as 8 PSI. We recommend checking your tire pressure every four months or any time the average temperature drops or increases to ensure that it matches the PSI on the label on the inside of the driver's door jamb or the information in the owner's manual. It would be best to check your pressure when your vehicle goes in for an oil change or other service.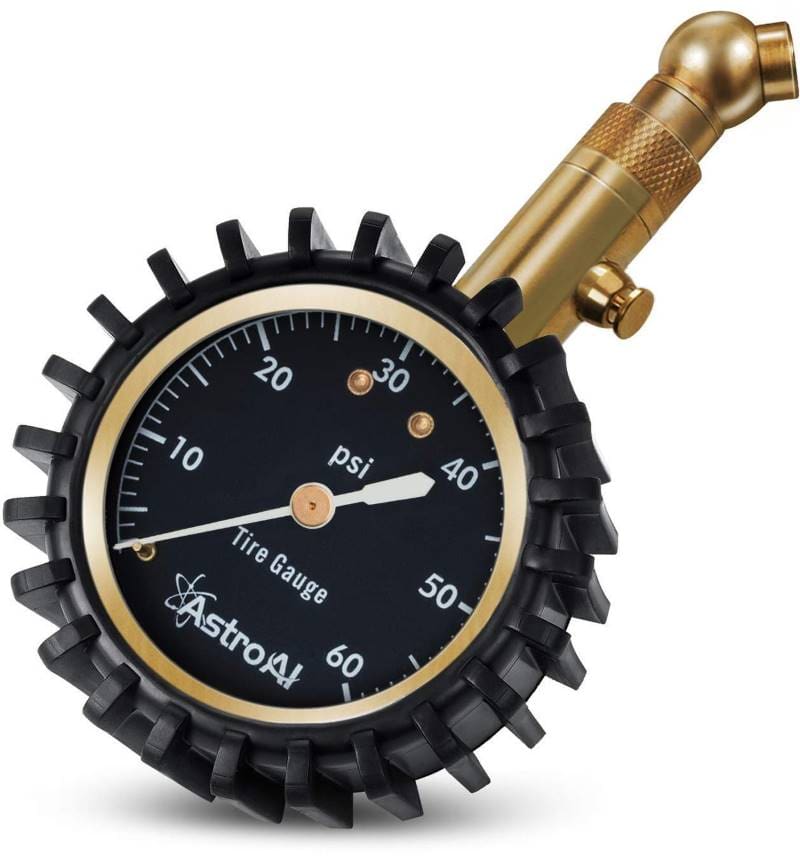 Tire tread depth and design play a huge role in how well your car sticks to the road. We know race cars use slick tires because that design puts as much rubber as possible in contact with the road. Off-roaders use tires with deep lugs so that the tires can bite into mud and dirt. For street-driven cars and trucks, the tread design is important when it comes to evacuating water from underneath the tire at higher speeds. If your tires are worn, you run the risk of hydroplaning in wet conditions. If it's snowy, the tires will slide on the surface of the snow rather than dig through it to make contact with the road. Make sure your tires have good tread depth and replace them as necessary. You don't have to wait until the tires are at the wear bars to replace them.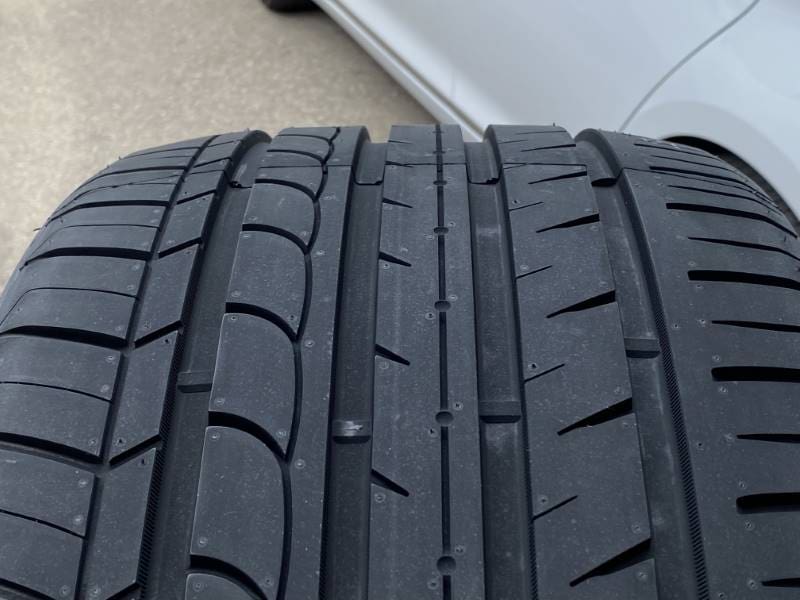 Last and certainly not least, we should discuss tire rubber compounds. Tire manufacturers guard the materials and compounds they use in tire designs like the recipe for Coca-Cola or how they get the caramel into the middle of the Caramilk bar (for our Canadian readers). Some compounds offer increased traction at the expense of longevity. Some can handle extreme temperature changes. For example, snow and ice tires are designed with a rubber compound that remains supple and pliable at low temperatures. Many tire manufacturers recommend switching to snow tires when the temperature drops below 45 degrees (7 C) for this very reason. If you drive cold, your vehicle will have increased traction if you use snow tires, even if it isn't snowing.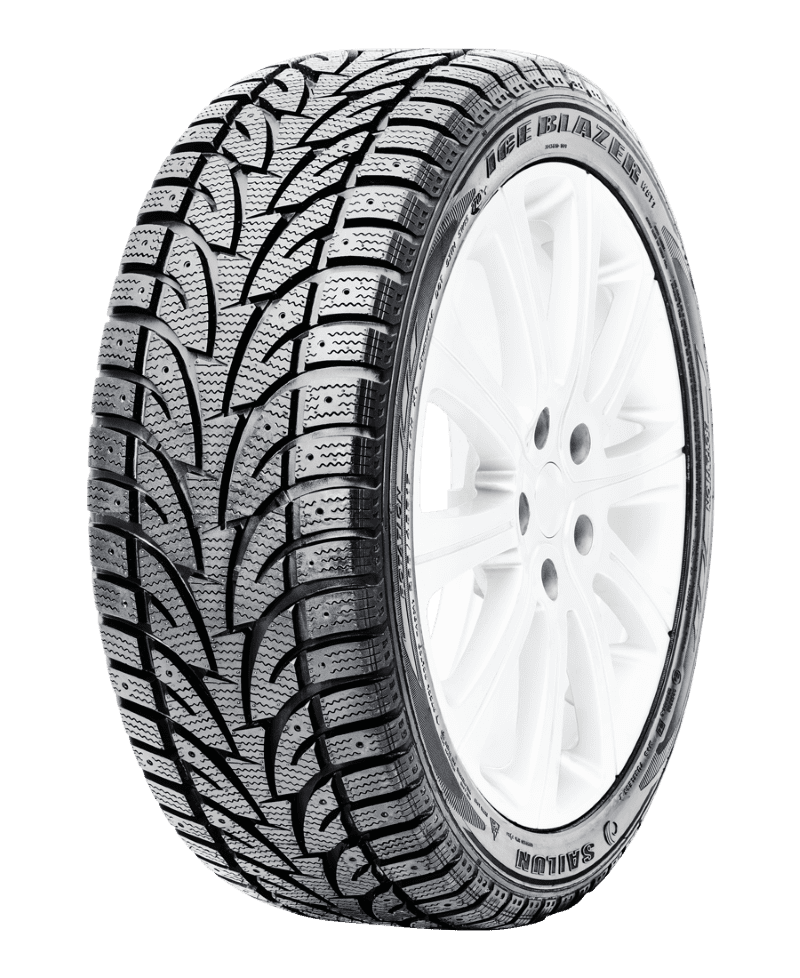 It's worth taking a close look at the tread on your summer or all-season tires before you have the snow tires swapped on to ensure they are wearing evenly. Even slight alignment issues can cause feathering on the tire's edges, which reduces traction when the roads are slippery.
Tip 2: Complete Your Vehicle Maintenance
You can do several things to prepare your vehicle for winter and cold weather driving beyond making sure your tires are in tip-top shape. First, switch to synthetic engine oil at your next service change. Not only does synthetic oil offer better lubrication and protection, but it also flows more easily at low temperatures. For example, if it's 5 degrees out (-15C), synthetic oil can prevent metal-on-metal contact during the starting process. The better-flowing oil also makes it easier for the starter motor to crank the engine, reducing the chances of your being stranded with a dead battery.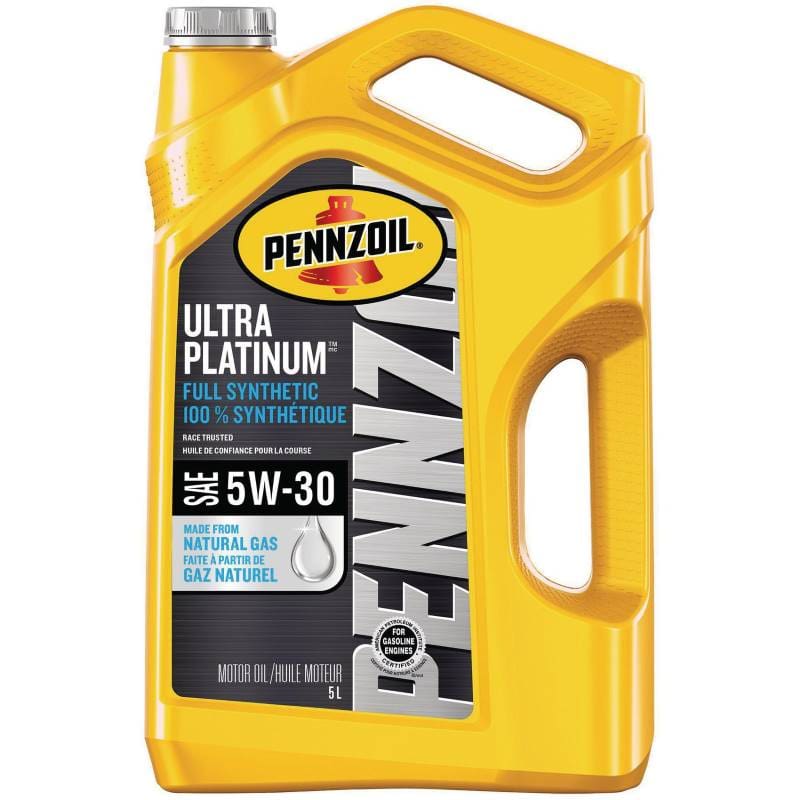 Make sure all the fluids, especially the washer fluid, are topped up. It's easy to fill the washer reservoir yourself. We recommend a fluid designed specifically for winter conditions with a -40-degree rating. If the fluid reservoir has been filled with water, it's worth draining it before adding winter fluid for maximum performance. If you're car savvy, check the coolant level (only when the engine is cold) and the brake fluid levels. If this sort of thing is outside of your skillset, any garage or service center can help.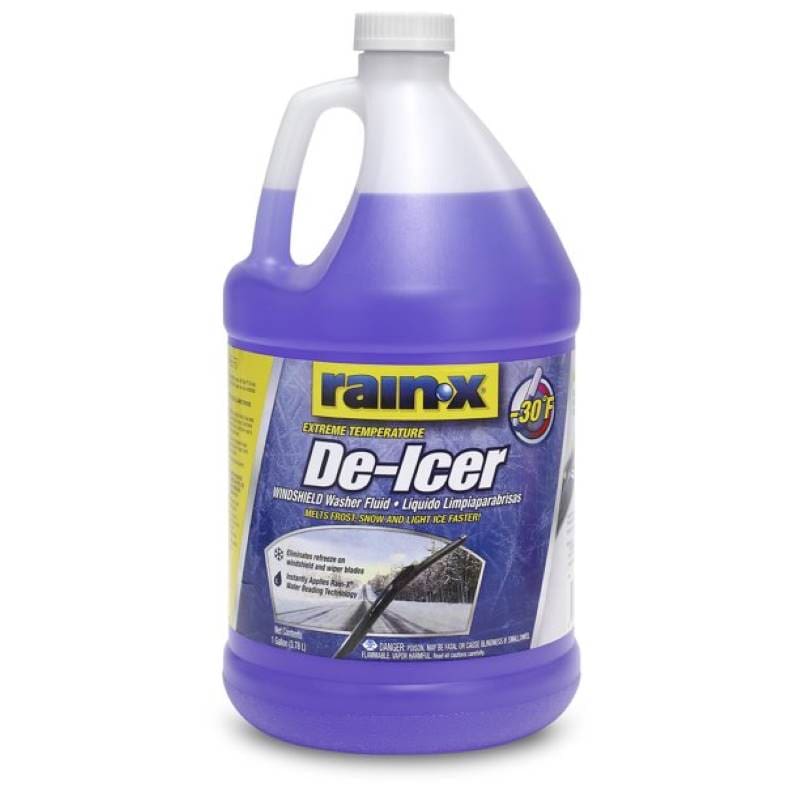 While you're topping up the washer fluid, take a minute to make sure that the wiper blades are in good condition. Rubber and even silicone blades wear out as they pass back and forth over the windshield. Rubber, in particular, can break down from prolonged UV exposure. Switching to a high-quality frameless blade from a company like PIAA or Bosch can help ensure that you'll be able to see properly.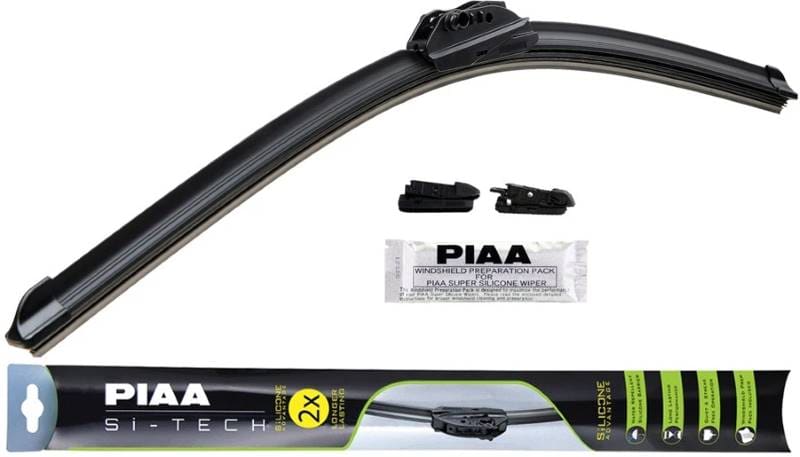 Tip 3: Check Lighting Systems
In the winter, the hours of sunlight we get each day are dramatically reduced. New York City residents might get about 15 hours of daylight in June and July in the summer. That time can drop to just over nine hours in December. With the increased darkness, proper lighting is paramount to the safety of your car or truck. Before the weather gets too cold, have a friend or family member help you check the headlights, brake lights and turn signals to make sure everything works perfectly. If a bulb is out, have it replaced.
Many people upgrade their headlights so they can see farther. Many great HID and LED bulb upgrades are available. Make sure you purchase a bulb that is specifically designed for the type of lens assembly in your vehicle. Many LED bulbs don't work properly in reflector-style light assemblies and can blind oncoming drivers, making it much more dangerous for everyone on the road. Keep in mind, legally, the bulbs you choose must be DOT and FMVSS108 compliant for the system to be legal in headlights.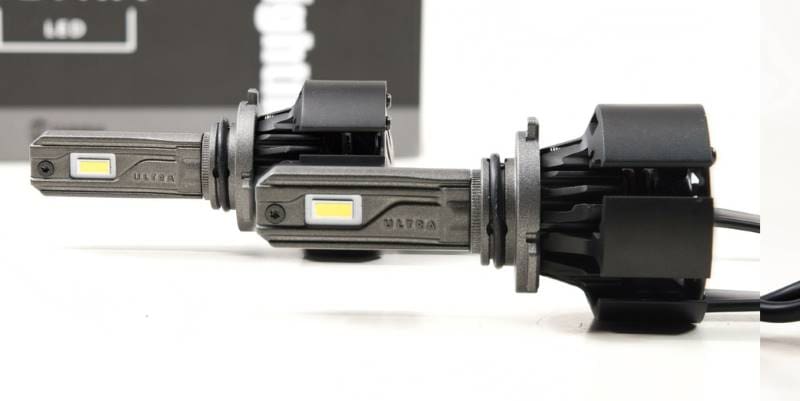 If you have auxiliary lighting like fog lights, driving lights or a light bar, make sure they comply with local and national laws. Companies like Rigid Industries have driving and fog light options that are SAE, DOT and J583 compliant. Of course, your installer will need to mount the lights in an appropriate location and aim them properly for them to operate correctly.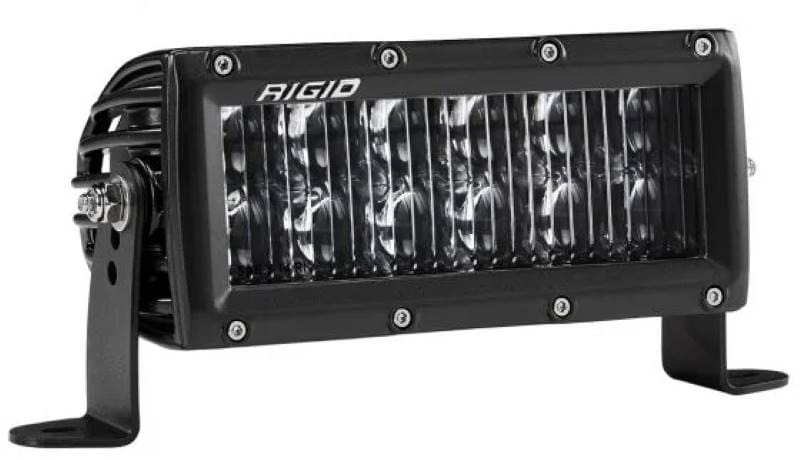 Tip 4: Have Emergency Equipment and Supplies
If you were in Scouts, then you know the importance of being prepared for any situation. Put together a little safety kit for your vehicle. We recommend including a first aid kit, a flashlight, a few pairs of mittens and extra socks, jumper cables, a few plastic grocery bags, a flashlight, a whistle, long shelf-life energy bars and a warning light or road flares. A good length of rope and a small shovel are also good ideas. If you slide off into a ditch in a remote location, these items can be life-savers. You can put these items together yourself or purchase an already-assembled solution from a hardware or outdoor store near you.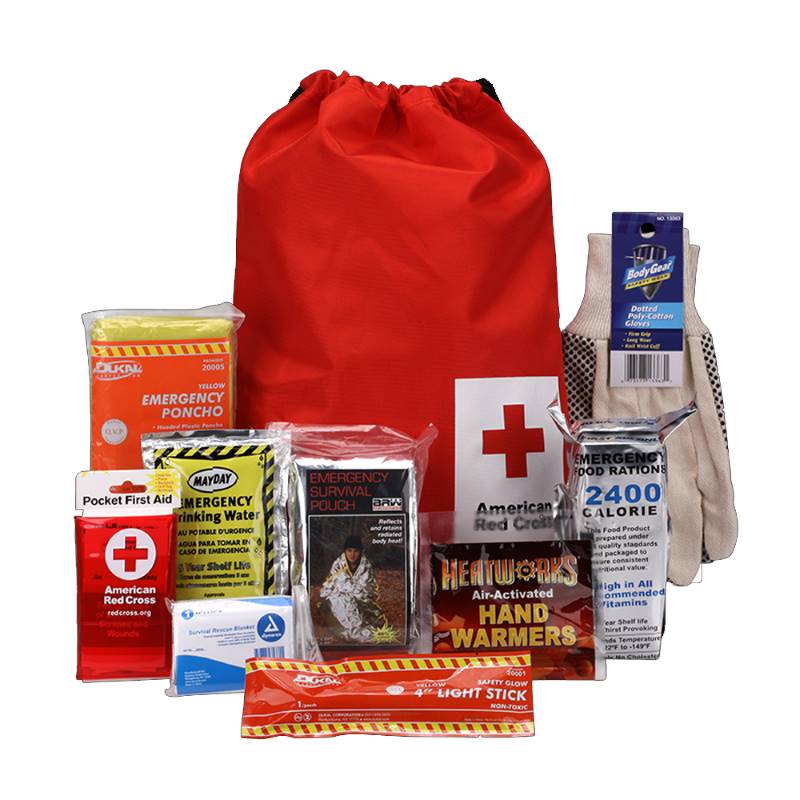 You may want to add a small rechargeable USB battery pack or a booster pack to your safety stash. You'll want to make sure it's charged at all times. A local specialty mobile enhancement retailer can add a dedicated USB charging port to your vehicle so you can leave this pack plugged. These battery packs have charge-limiting circuitry, so even if plugged in for the entire winter season, they can't be over-charged while you drive. The flip side is that a dead booster pack isn't of much use.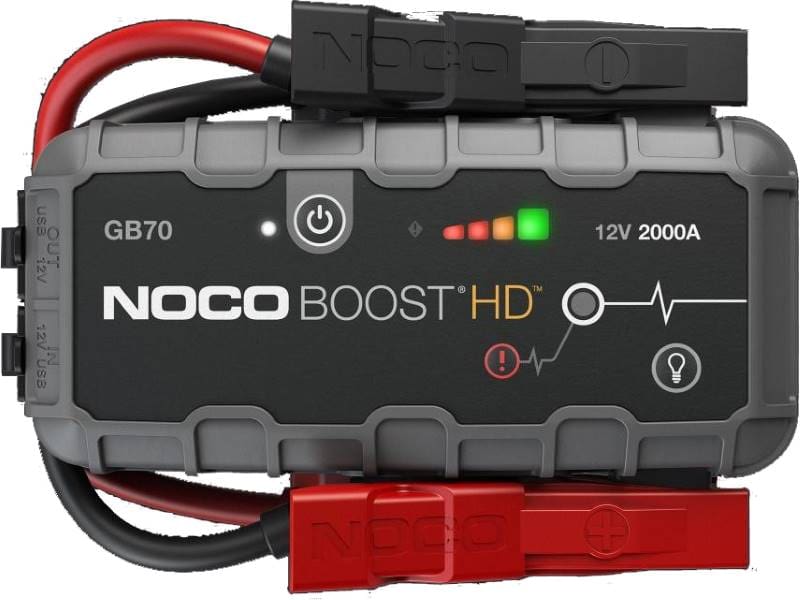 Tip 5: Have Your Battery Tested
Car batteries don't like cold temperatures. Their ability to deliver current and their energy capacity diminish quickly when it's below freezing. So once it's getting cool out, say in November, have a garage or specialty car stereo shop check your battery with an electronic tester. This information will let you know if your battery will be able to start your car or truck if it's -20 or -30 out.
Some of these testers can also check the function of your alternator to make sure that it will be able to recharge your battery efficiently once you've started the vehicle.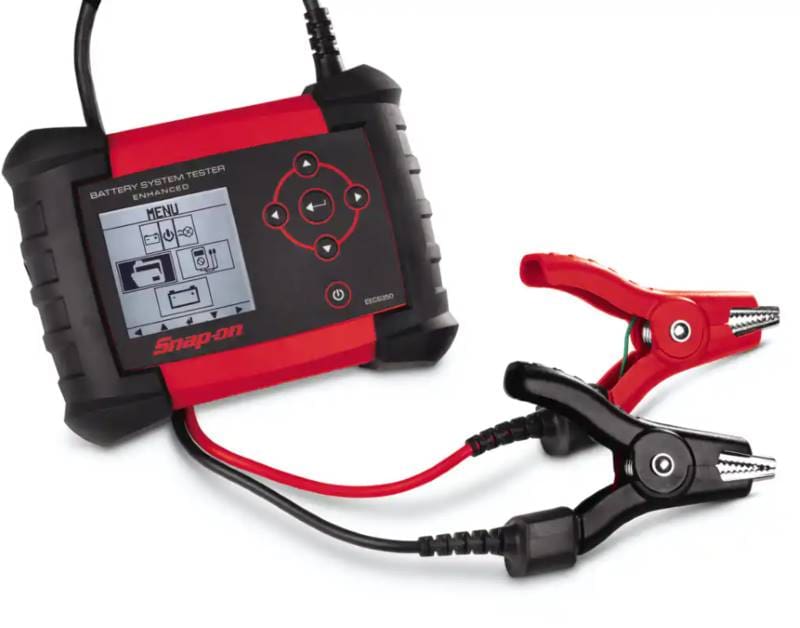 It would be best if the shop checked all the relevant electrical connections, including the condition of the wiring and battery terminals. If anything is dirty or loose, have it addressed. Also, have them check the ground wiring from the engine to the chassis. It all needs to be in good working condition for you to start your vehicle reliably in the cold.
Tip 6: Upgrade Your Vehicle for Increased Comfort and Convenience
A few items that you can add to your vehicle will dramatically improve your comfort when the mercury is below freezing. A high-quality remote car starter is, of course, the number one upgrade for cold weather. Starting the vehicle four or five minutes before it's time to leave will give it a huge head start in producing heat.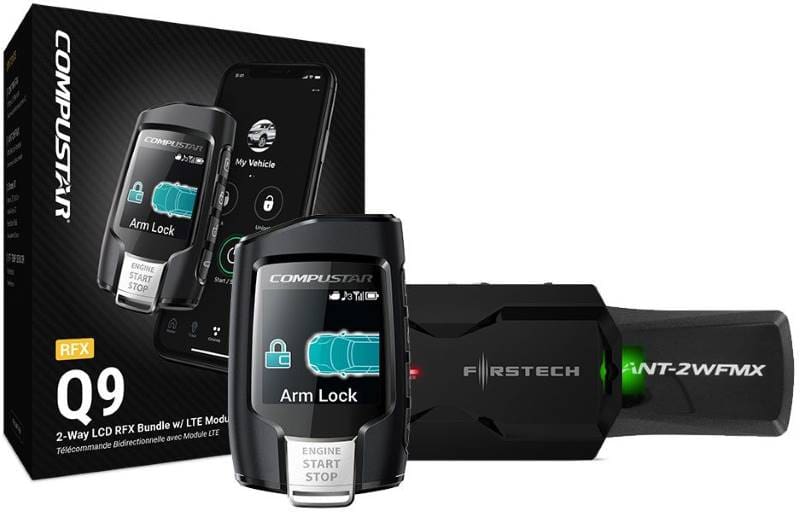 When choosing a car starter, make sure you pick one with remotes that offer enough transmitting power for the way you'll be using the system. If you live in an apartment building or work in an office, tower, you will want lots of power to make sure you can start the system from long distances. You may want to look into a telematics interface like DroneMobile. Unlike the radio-frequency signal from a key fob, Drone and systems like it use an application on your smartphone to send commands to a cellular radio in the vehicle. As long as you have access to the internet and your vehicle is parked somewhere with cellular reception, you can lock or unlock the doors or start the engine remotely.
If you choose a high-quality car starter solution (and you really should), the shop installing it can integrate the system with the rear window defroster on your vehicle to activate it automatically. Better-quality starters include a built-in temperature sensor that will turn on the defroster when the temperature in the vehicle is around freezing. If you have a heated steering wheel or heated seats, they may also be started automatically.
If your vehicle didn't come with seat heaters, or you'd like to add them to the rear seats, options are available from a specialty mobile enhancement retailer. Heat pads designed specifically for this application are thin and flexible. They use carbon strands that heat quickly to improve the comfort of your vehicle on a cold morning.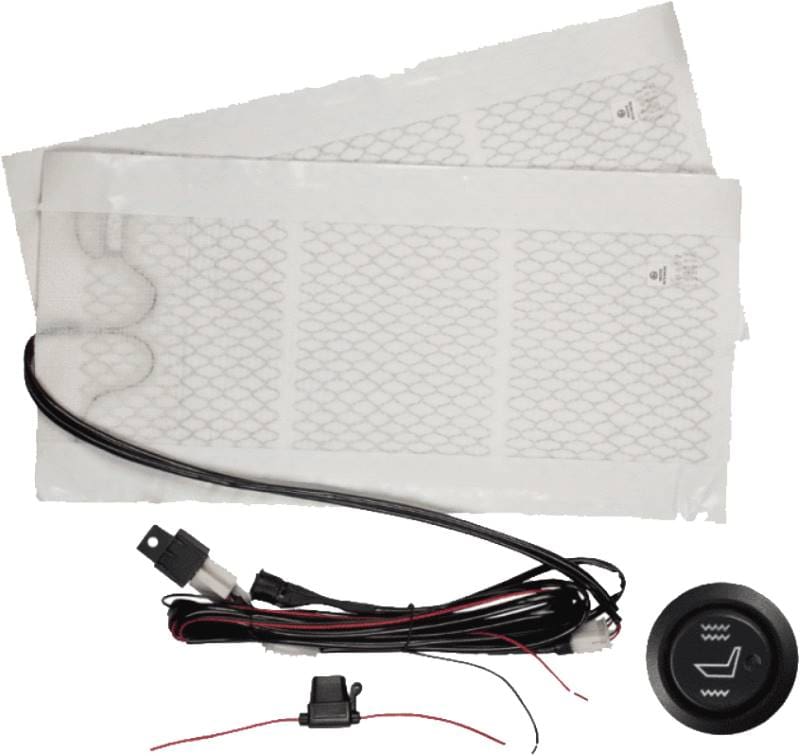 Drive Safely This Winter
These tips are just a few of the ways you can prepare yourself for snow, slush and cold weather. The team here at BestCarAudio.com hopes you have a great winter and that your car or truck is safe and reliable.