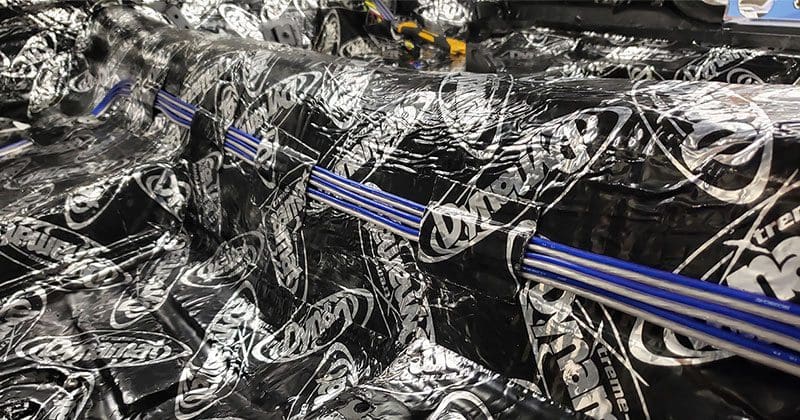 Car audio enthusiasts are very familiar with the ways sound deadening can improve the performance of a car stereo system. Many of us have heard interactive displays at our local specialty mobile enhancement retailer that demonstrate the improvement in bass response that a treated door has compared to one that's, well, naked. Let's take a look at what sound damping is and how it can improve our time behind the wheel.
What Is Automotive Sound Deadening?
Also called sound damping, or incorrectly called sound dampening, these products are thin sheets of dense butyl rubber that your technician attaches to the metal panels of your car or truck. The additional mass of the rubber makes it more difficult for sound energy to pass into the vehicle.
Many damping solutions include a layer of aluminum, which holds the thin butyl sheet together and acts as a thermal barrier.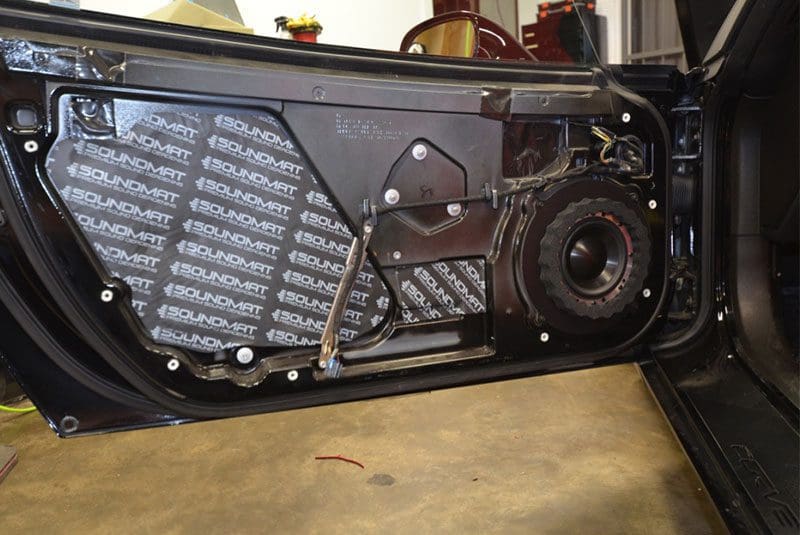 Several companies offer a butyl and aluminum damping material that includes a layer of foam on top, which helps reduce buzzes and rattles from objects that make contact with the panel.

Where Is Damping Material Installed?
Relatively flat metal surfaces transfer the majority of the sound energy from outside the vehicle. The doors, roof, rear fenders, floor, firewall and trunk lid or hatch are the prime targets. Having these surfaces treated with a quality deadening product will create results that are easily audible. If you are interested in improving the performance of the audio system, sealing the holes and access openings on the inner door skin with deadening can improve midbass performance and efficiency from the speaker.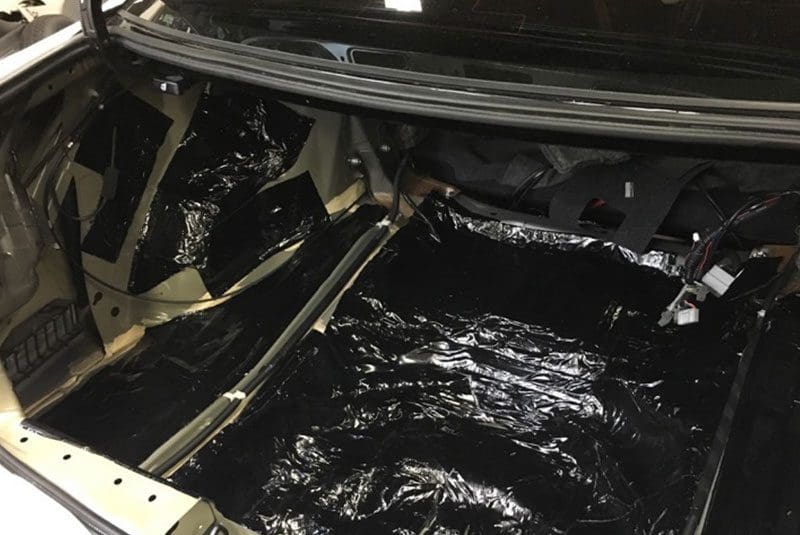 Lower Noise Level
Regardless of whether you're listing to music, talking to a passenger or simply enjoying a drive, having your vehicle treated with quality damping can reduce road, engine and exhaust noise by as much as 10 dB. Having a quieter cabin is more relaxing, and studies have shown that drivers can concentrate better in a quiet environment.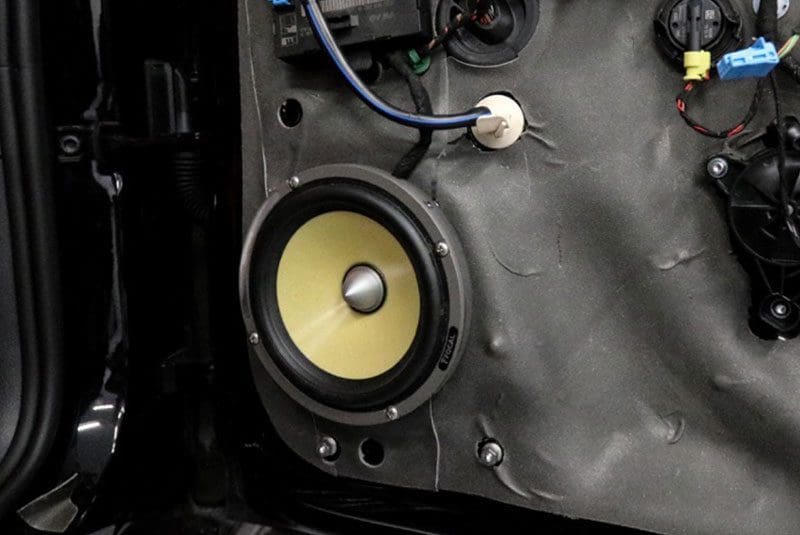 Improved Bluetooth Performance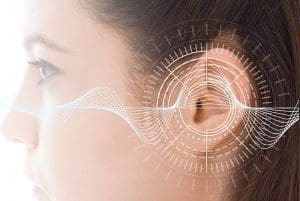 Imagine that you're talking on the phone using the Bluetooth hands-free solution in your car or truck and the air conditioner or heater is turned up all the way. The noise from the fan and the moving air drowns out part of what you are saying and makes it harder for the person on the other end of the call to hear and understand you. Reducing road, exhaust, wind and engine noise in your vehicle has the same effect as turning the fan down. Your voice will stand out from the noise and be clearer and easier to understand.
Improved Physical Comfort
If you have a powerful engine in your car, the heat from the engine, transmission and exhaust system will quickly warm the metal firewall and floor, making the interior of your vehicle hot and uncomfortable. Hot rod and custom car builders have used damping materials in their builds for decades to help block heat transfer. Companies like Dynamat, Cascade Audio, Lizard Skin and Hushmat offer products that are designed specifically to reduce that transfer of heat energy into the interior of your vehicle. With one of these products installed, the heater or air conditioner won't have to work as hard to keep you comfortable.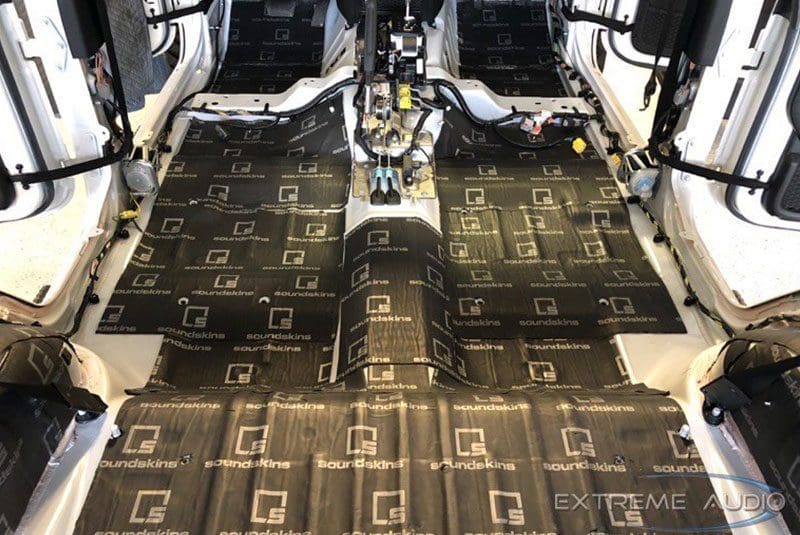 Make Your Vehicle More Comfortable with Sound Deadening
If it's difficult to carry on a conversation with your passengers or if the sound quality of your Bluetooth hands-free system is questionable, drop by your local specialty mobile enhancement retailer today. They can let you know which surfaces will result in the biggest reduction in noise transfer, and they can provide you with a detailed quote for an installation that will make your vehicle more comfortable.