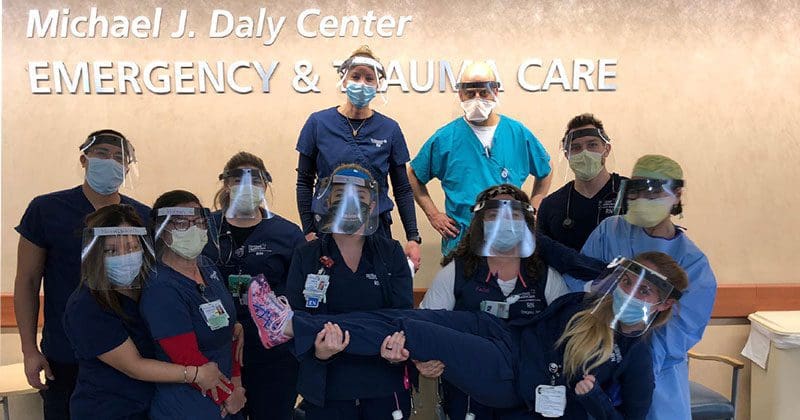 Speed of Sound Technologies, located in Milford, Connecticut, is one of the dozens of car stereo specialty retailers around North America that has joined in on building face shields to help protect frontline health care workers from COVID-19. These shields are designed to work in conjunction with face masks, gloves and other personal protective equipment to help protect doctors, nurses and technicians from possible infection and help to keep our emergency medical staff safe and healthy.
We're All in This Together
Melinton Benavides, owner of Speed of Sound Technologies, told us that he had seen the shield design on a car audio Facebook group and immediately wanted to do his part to help his community. He started production with the original laser-cut shield design developed by Jeremy Katz and Evan Collins at JK Automotive Designs. He's since switched to a flat-pack design by Mobile Solutions, creating shields that are easier to transport to hospitals and medical centers.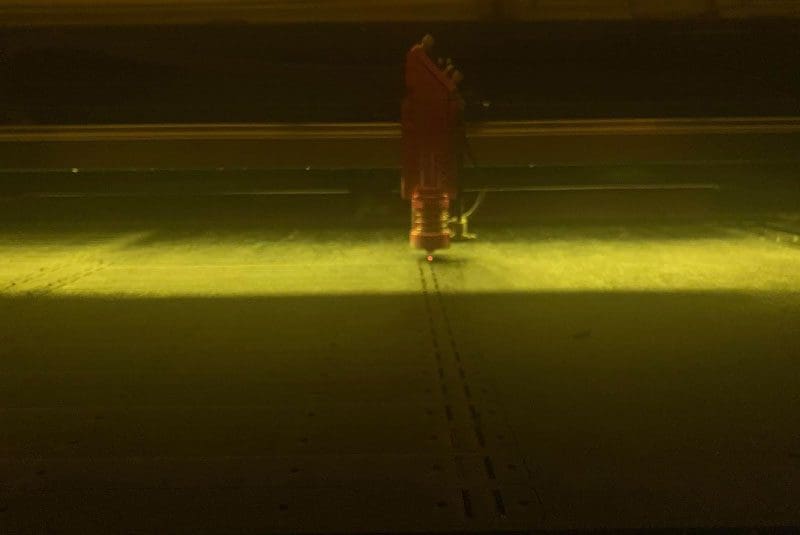 Several area companies have helped to make the production of these shields a reality. Gordon Rubber & Packing Company, Automotive Specialty Systems, Home Depot and Kartele in Waterbury have graciously donated materials to help with production. Benavides mentioned that he's happily donating his time to the project, but supplies are both expensive and scarce. If you'd like to help get more shields made, consider contributing to the GoFundMe campaign he is running.
Helping Frontline Workers Stay Safe
So far, Speed of Sound has built more than 1,000 shields, and they've been delivered to Norwalk Hospital, Stamford EMS, Hartford Children's Hospital, Golden Hill Nursing Home, Hamden Manor Nursing Home, Shady Knolls Nursing Home, St. Vincent's Hospital in Bridgeport, VA Hospital in West Haven, Bethany Fire, Milford Boys and Girls home and Griffin Hospital. Benavides plans to keep working to build shields as long as the materials remain available.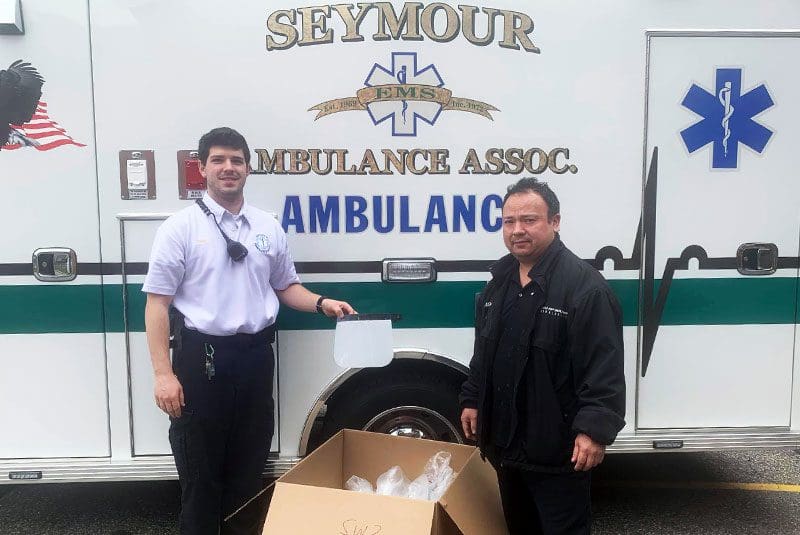 We would like to extend our thanks to Melinton Benavides for helping his community. His generosity is just one of the many reasons we are proud to be part of this industry. Be sure to give Speed of Sound Technologies a like on Facebook and follow them on Instagram. You can learn more about the company by visiting their website.