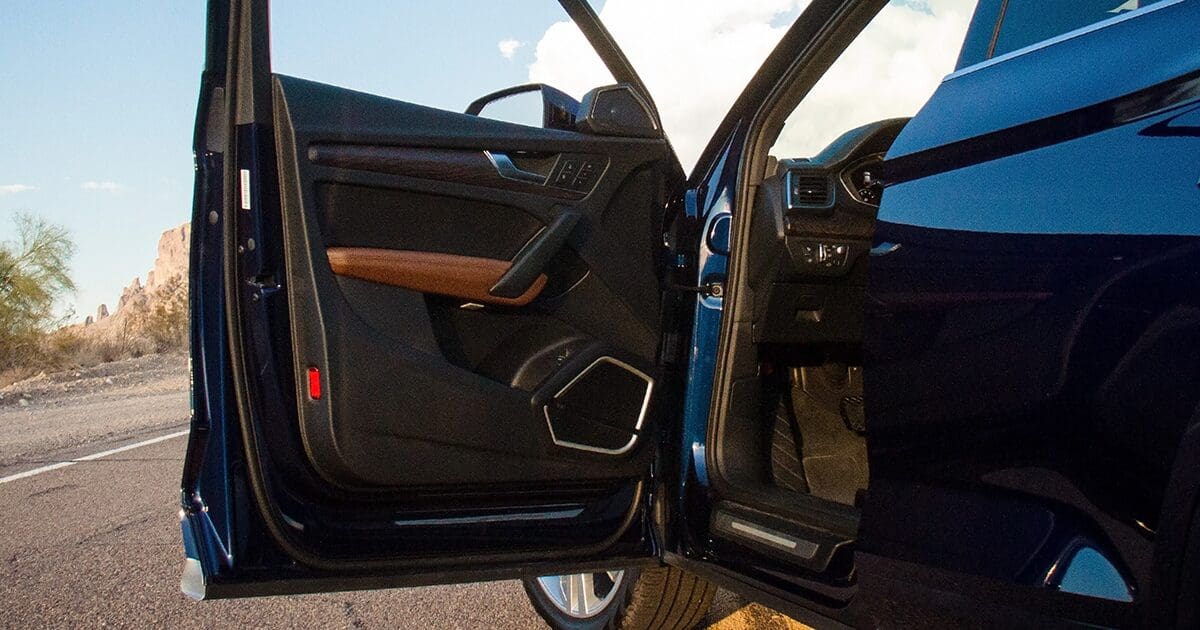 Whether you're a die-hard sound quality fanatic or want your stereo system to reproduce your music at concert-level volumes, custom door panels are a popular upgrade. So we reached out to some of the best fabricators in the car audio industry and asked them to share samples of their work. From subtle and beautifully integrated to loud, over-the-top creations, here are some of the most amazing custom installations we've seen in car, truck and van doors.
Behind the Scenes of Custom Doors
If you're thinking about a similar upgrade for your vehicle, you'll need to consider a few things before work begins. First, unless your vehicle is for show only and you'll be transporting it in an enclosed trailer, the inside of your doors is going to get wet. As such, any construction or addition should be based on plastic or fiberglass materials that won't swell or get moldy when wet. Of course, this will add some cost to the project. However, it means that your new speakers and the work created to install them will look great for years.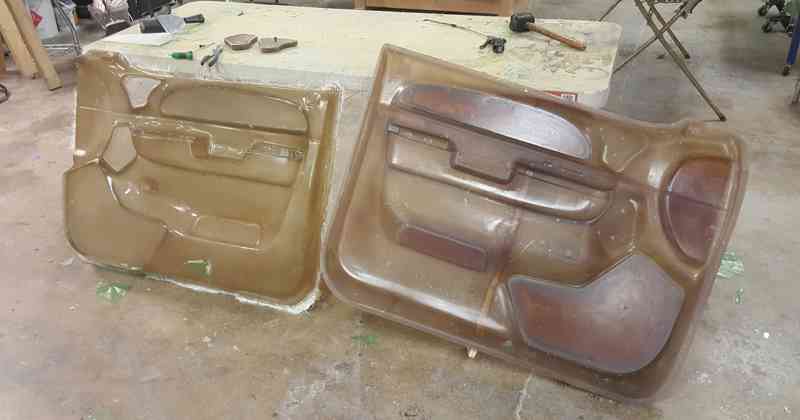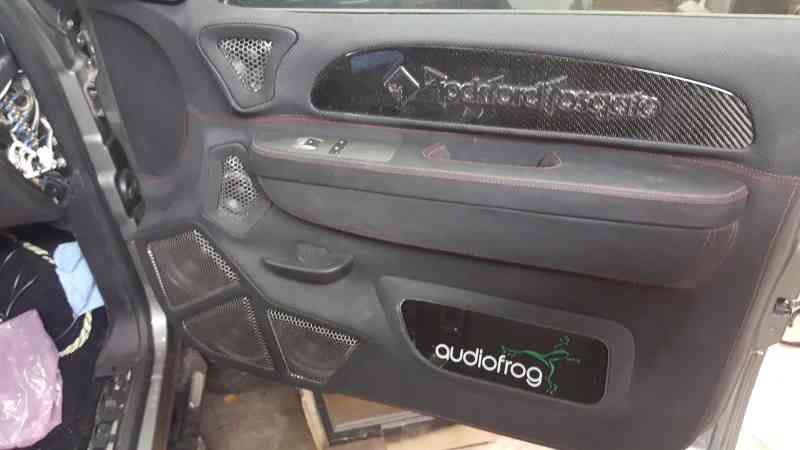 Audio system design is a key element of ensuring great sound quality. If you have a wall of woofers behind the front seats, you aren't going to have much midbass in the vehicle if you use PA-style speakers in the doors. You'll want to work with your local specialty mobile enhancement retailer to choose midbass drivers with excellent excursion capabilities and frequency response that will extend solidly down to 90 or 100 Hz. If you pick drivers with only 3 or 4 millimeters of excursion capability, you won't be able to play the lowest midrange frequencies loudly enough to keep up with those massive subs.
If you're going to listen to the vehicle while driving and not just let it crank for all the world to hear, the size of speakers you choose matters. You want midrange drivers to be small enough that their output is evenly dispersed through the listening environment. Speaker diameter, or more accurately, their circumference, determines their directivity. If you have small tweeters that only play down to 5 kHz, a pair of 8-inch drivers isn't an ideal match. You may want to run midbass woofers and midrange speakers along with those tweeters to achieve the best possible sound and output levels with the least amount of distortion.
One last thought about doors before we get deep into the show-and-tell. Even though they aren't airtight, your doors still act as enclosures. If you have a shop install a lot of speakers in them, they should do some measurements to ensure that there is enough airspace so as not to cause a midbass or lower midrange resonance that will make your music sound muddy or sloppy. It can be tricky to calculate the exact effective volume, but even an approximation is better than ignoring this consideration altogether. You may find your system will sound better with fewer speakers.
Crazy Custom Doors
Thatcher Vaughn from Monster Sound Inc. in Winter Haven, Florida, has created some amazing custom door panels for his clients who want their music to play loud – really, really loud.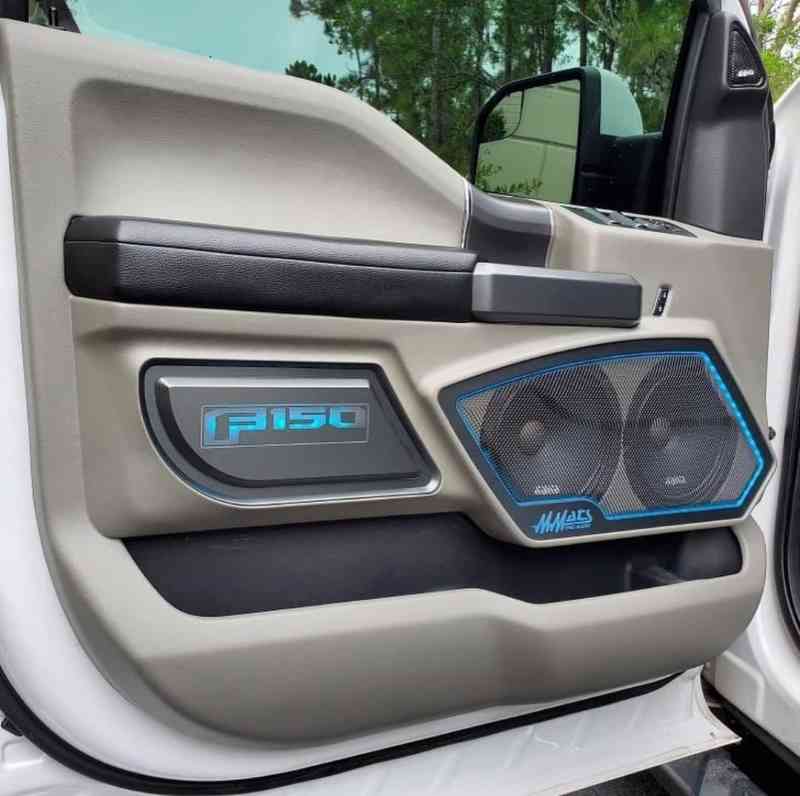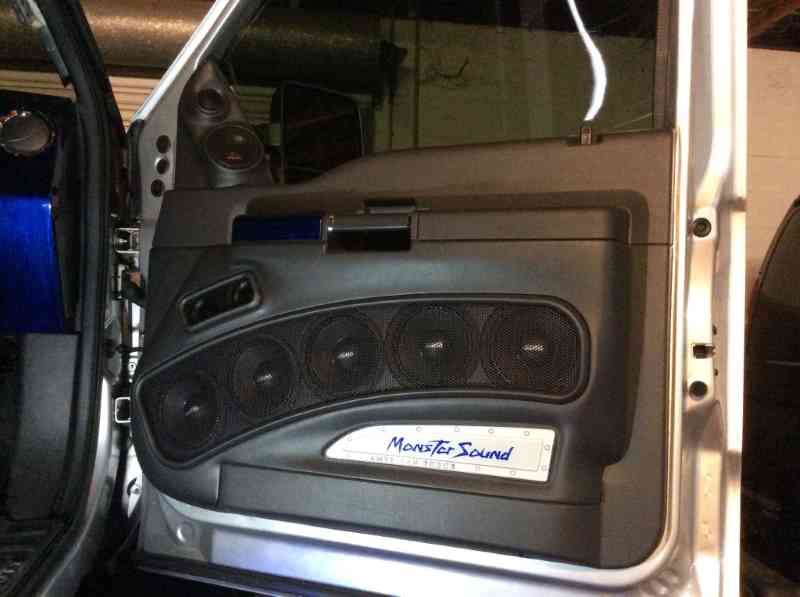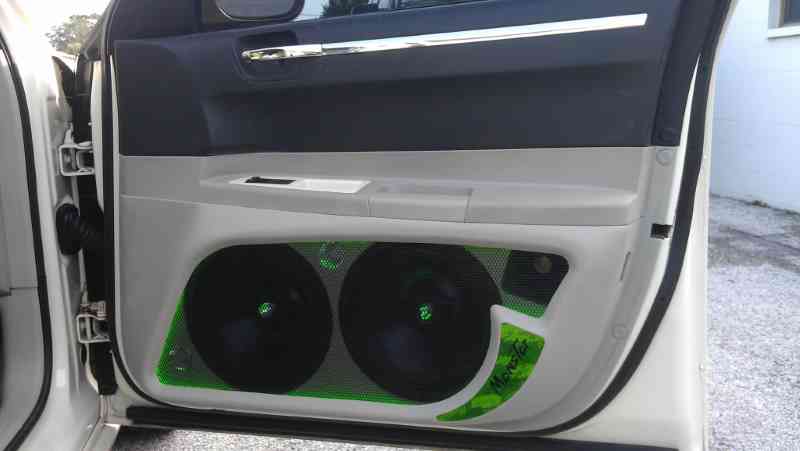 Justin Kush's name should be on your radar if you follow the car audio industry. Justin won the 2020 Mobile Electronics Association Installer of the Year award. Based on the work you'll see below, he was quite deserving of the recognition. Justin works at the world-famous Mobile Toys in College Station, Texas. Here's just a sample of his handiwork.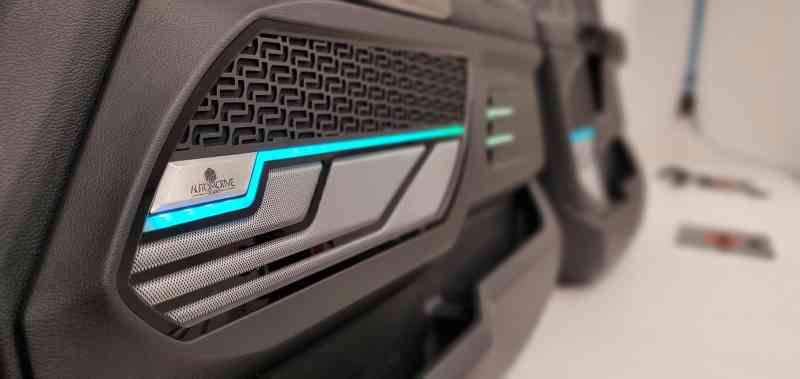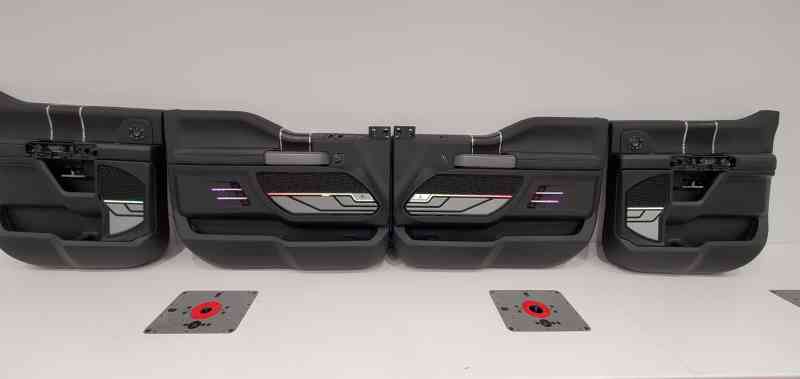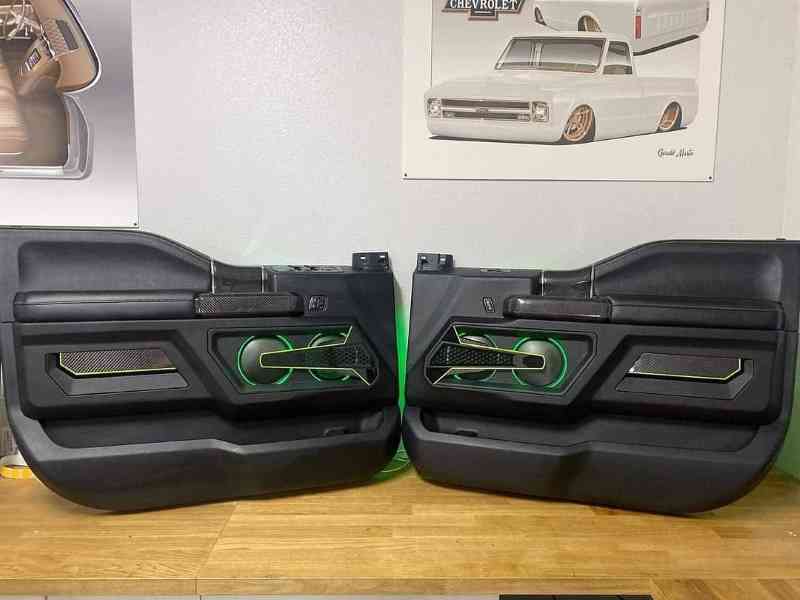 Matt Schaeffer is another name those of us who love amazing fabrication will know off the top of our heads. Matt runs Musaic Audiophile Design, which operates out of Sound FX Automotive in Lewes, Delaware. Matt is a master of mixing materials to create custom creations that transform the personality of a vehicle. Here's some of his craftsmanship.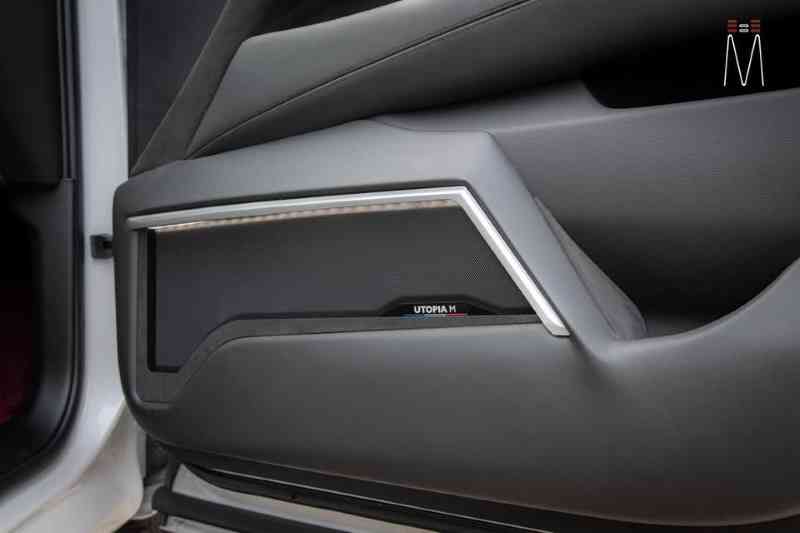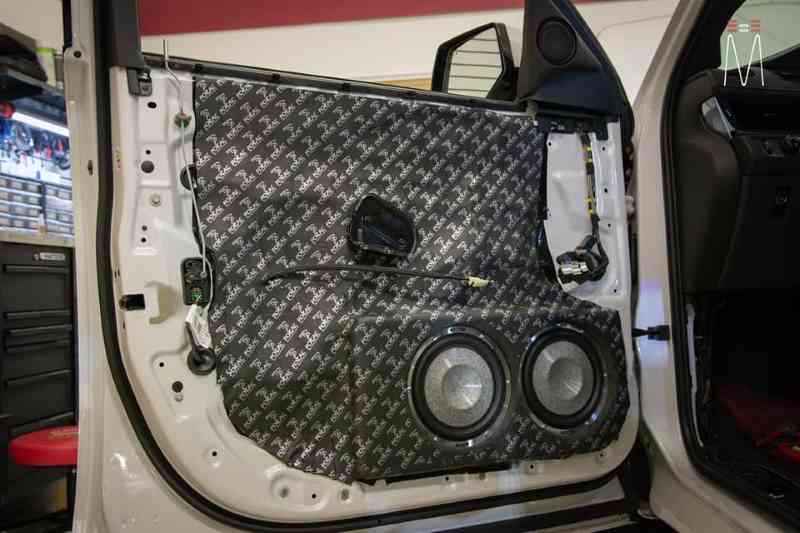 The head honcho at Mobile Toys is Christerpher Pate. When he isn't busy buying more CNC routers to build those fantastic MTI subwoofer enclosures, he finds time to create something special for his clients.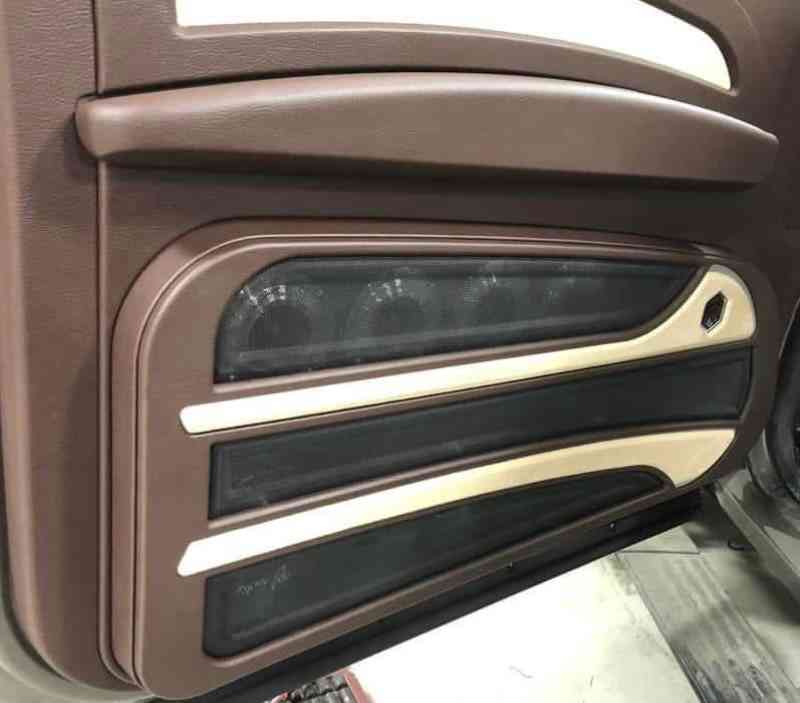 If you're a fan of Rockford Fosgate, the name Brent Leavitt of Low Notes Garage in Boise, Idaho, will be familiar. Brent is a longtime fan of Rockford Fosgate, and his vehicles are a walking billboard for their products and his amazing installation capabilities.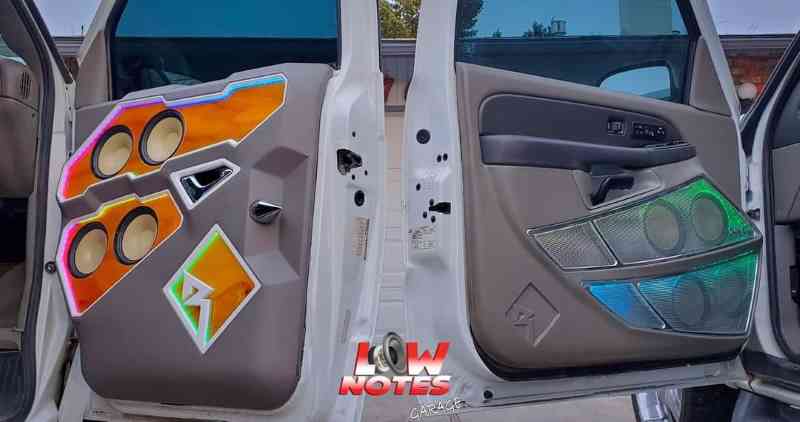 Dave Koz from Titan Motoring in Nashville, Tennessee, is another fabricator par excellence. He shared these photos of a set of custom doors he built when he worked in Cleveland. This 2017 Dodge Challenger has four Digital Designs VO 6.5 speakers and a VO 8 in each door.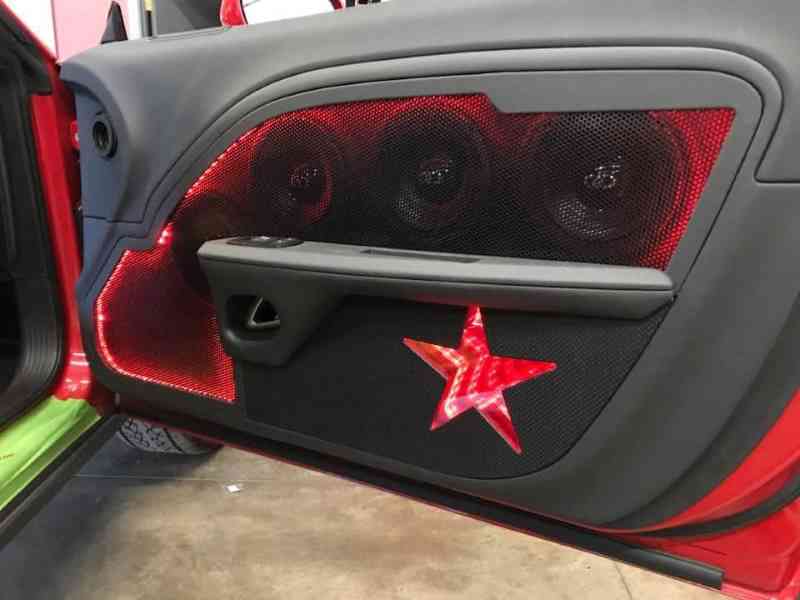 If you get the feeling like-minded professionals tend to flock together, you might be right. Another master craftsman hanging out at Mobile Toys is David Cruz. Here's a sample of his capabilities.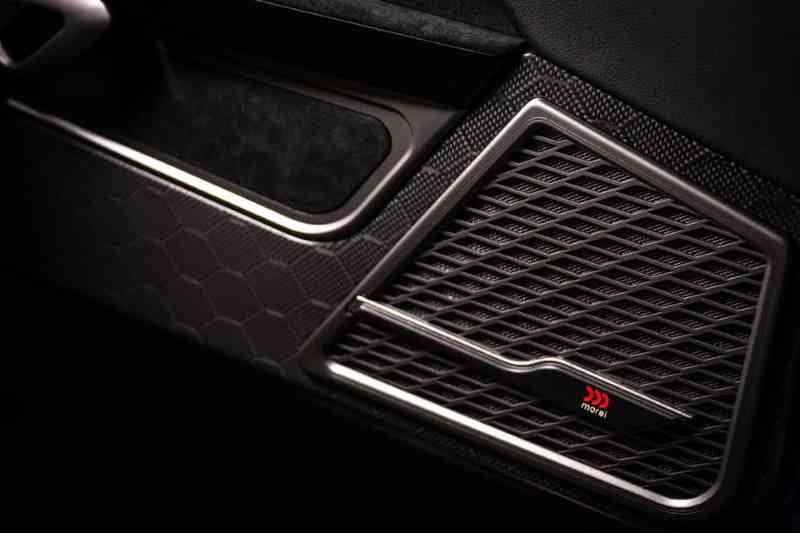 We have to include the master of aluminum himself – Shon Besharah from 6Thirteen Auto Design near Ottawa, Ontario. Shon can do things with aluminum and a router that many can't accomplish with a CNC machine. These SPL doors are a perfect example of his craftsmanship.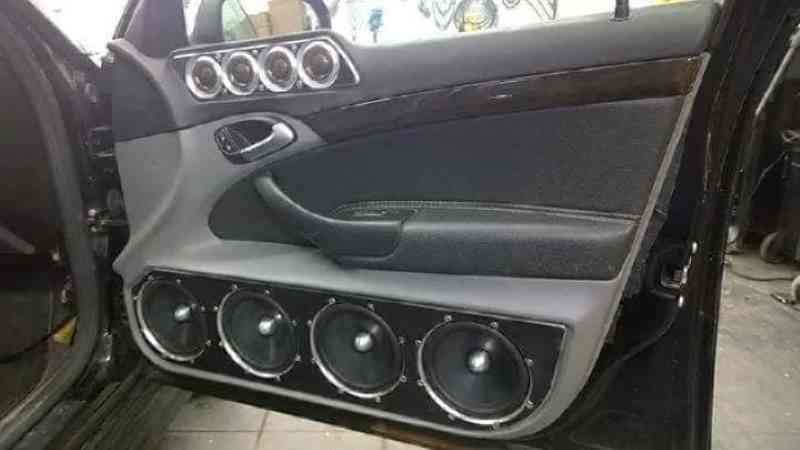 Chris Simpson from VIP Autoworks in Mentor, Ohio, shared this set of custom doors created for a 2007 Chevrolet Suburban. Each door features a pair of Audiofrog GS8ND2 8-inch woofers and a GB40 midrange driver. The system also has six 8-inch Digital Designs subwoofers.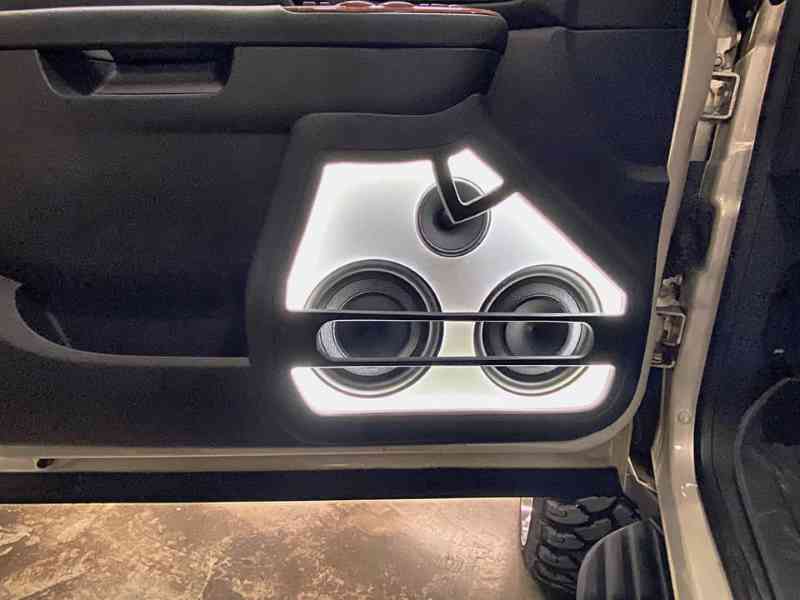 Hailing from Mexico, we have Fernando Contreras Purata from Car Fidelity Auto and Security in San Luis Potosi City. This 2016 Chevrolet Cheyenne (known as a Silverado in the U.S. and Canada) has been upgraded with four 8-inch Hertz midrange drivers and two tweeters in each door.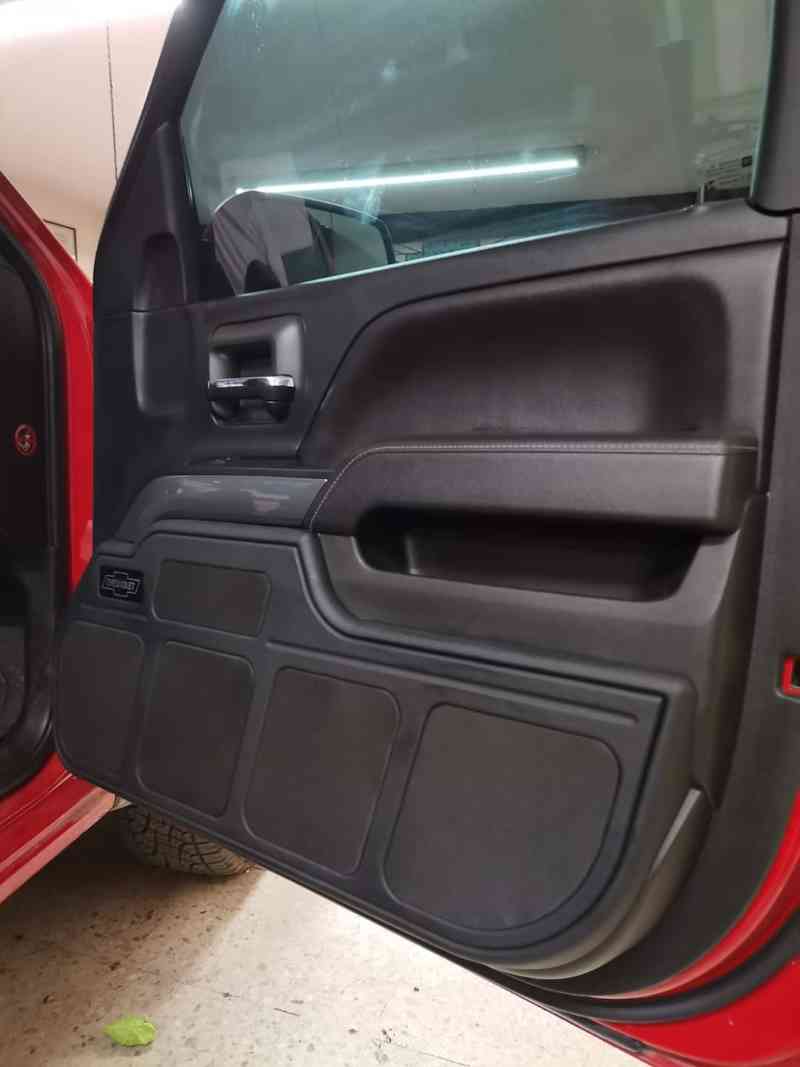 Here's a set of custom doors created by a contributor who wishes to remain anonymous. This Subaru Legacy has four 6.5-inch Hertz mids in there to make sure everything is loud and clear!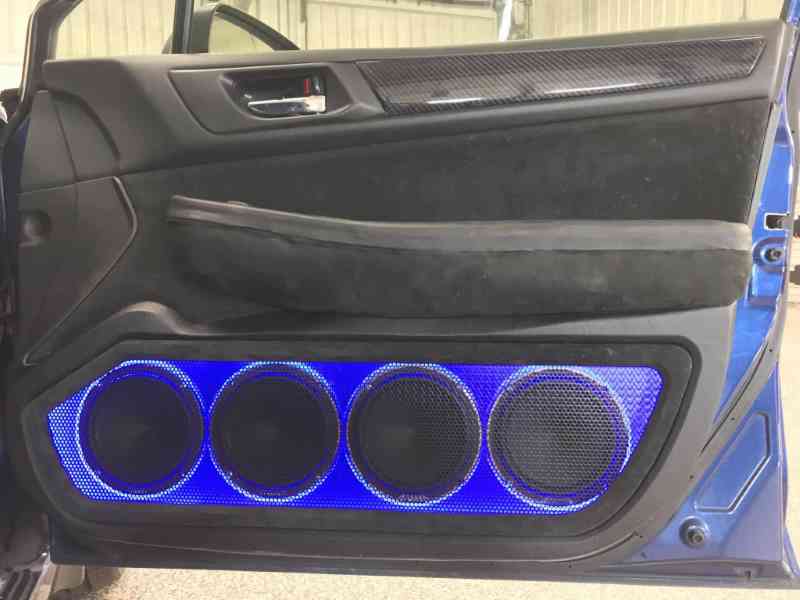 Keep Up with Those Subwoofers!
As you can see, an infinite number of options are available to create a custom door speaker installation that can keep up with all but the craziest of subwoofer systems. Not every shop is capable of building something like this, so be sure to visit several retailers in your area and ask to see and hear examples of their work. If the vinyl or fabric is wrinkled or peeling, if the door panels buzz and rattle, or if the system doesn't sound amazing, keep shopping.