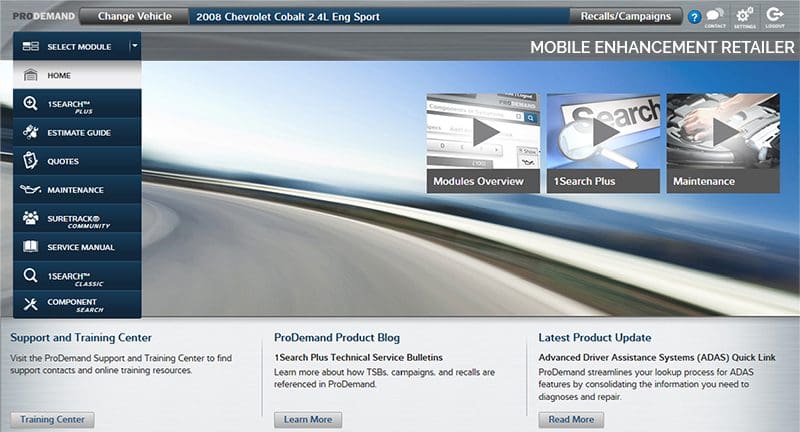 Among the many tools that mobile enhancement technicians use, one of the most valuable is ProDemand from Mitchell1. If you've spent any time in the automotive service industry, you'll recognize the classic brown-and-yellow Mitchell service books. The information in these paperbacks is now available to automotive and electronics technicians through a web interface. Let's look at why it's smart to choose a retailer who has access to ProDemand's vehicle information service.
Vehicle Information Access Improves Efficiency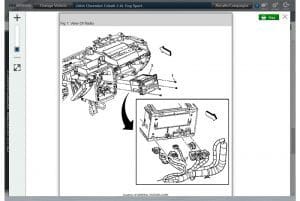 Whether you've bought a new car audio system or a remote starter or are having a blind spot monitoring system installed, the technicians working on your car will need to complete several electrical connections to make the product function properly. ProDemand provides the location and color of the wires required to complete the installation. This information eliminates the need to test multiple wires and can help ensure the reliability of the products you've purchased. Access to this data is as important to a tech as owning a good digital voltage meter and a set of quality wire strippers.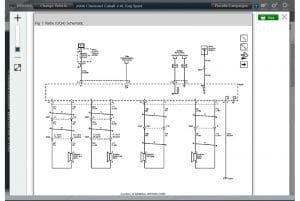 With vehicle manufacturers working hard to reduce buzzes and rattles, it's harder than ever to disassemble a vehicle. ProDemand provides technicians with step-by-step procedures for removing panels. Images typically show the location of retaining clips and screws and the correct disassembly order to access radio tuner packs, amplifiers, body control modules and much more. This saves time and dramatically reduces the chance of anything being damaged.
Automotive Electrical Troubleshooting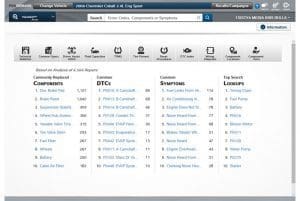 Imagine that you're getting ready to leave for work and you see that the factory backup camera on your Ford pickup truck is foggy and washed out. Many dealership service departments charge as much as $800 for a new backup camera. Worse, you still need to pay to have it installed, and its design has proven that it may fail again. A mobile enhancement retailer who has access to vehicle information resourced by Mitchell1 ProDemand can typically integrate a new backup camera into your factory display for dramatically less than a dealership would charge.
General Service Information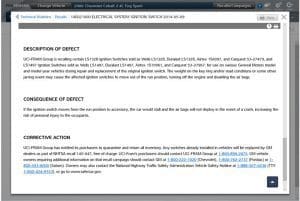 Every now and then, a problem with a vehicle can be confused as a side effect of an aftermarket upgrade. Take, for example, the General Motors ignition switch recall in early 2014. More than 12.8 million vehicles worldwide were susceptible to spontaneous engine shutdown because the ignition switch could move out of the run position too easily. Imagine the number of enhancement retailers who had installed remote starter or security systems, only to be blamed for vehicles not functioning properly. ProDemand includes a feature that allows technicians to look up problems common to a vehicle. If your Cobalt or G5 had shut down, but 100 other similar vehicles without any aftermarket equipment reported the same problem, it would likely have been a vehicle manufacturing defect as opposed to a product or installation issue. Armed with this information, you would have known that the dealership needed to fix the ignition switch.
Dedication to Customer Service
You should treat the process of choosing a mobile enhancement retailer to work on your vehicle the same as if you were choosing an artist to paint a portrait or a photographer to shoot wedding photos. You want to qualify their skills and make sure that they have the right tools to deliver the project on time with a level of quality that meets your expectations. Many retailers who use ProDemand include a brief demonstration of the information available to potential clients as part of their shop tour. A retailer's investment in this resource is a definite sign of their commitment to quality and excellent customer service.