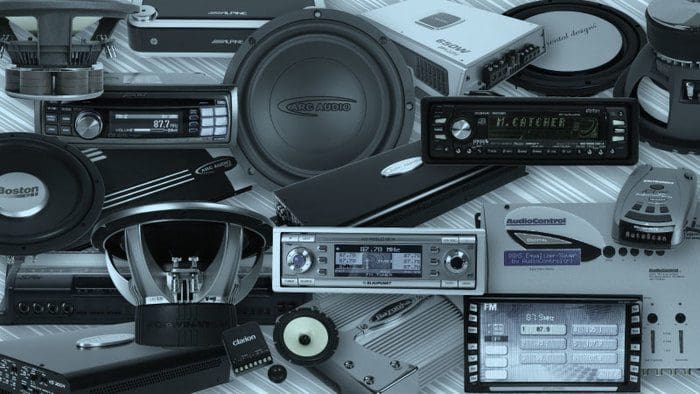 Enthusiasts have been trying to find ways to bring their music into their cars for more than 100 years. What started with a phonograph in the back seat or strapped to the fender of a horseless carriage has evolved to Internet-connected computers with voice recognition systems that allow us to communicate with friends and play source music from the ever-miraculous cloud. In honor of our 100th article here at www.bestcaraudio.com, we have put together a list of the top 100 car audio products. Our editorial team collaborated on the list, putting in their two cents about what they think matters. We also called on our friends and readers to give us their ideas. We may not have included every product possible, but nobody can argue that the list isn't a great trip down memory lane.
We want to thank you for supporting BestCarAudio.com and we look forward to the next 100 articles!
100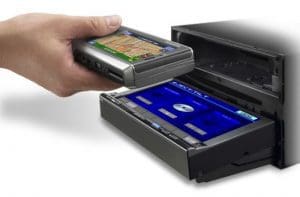 Alpine Blackbird — OK, so in spite of some hardware issues, the Alpine Blackbird concept was a great idea. Take a double-DIN multimedia source unit and make a spot for a removable portable GPS system. Yep, great idea!
Image Credit: Alpine Electronics of America Inc.
99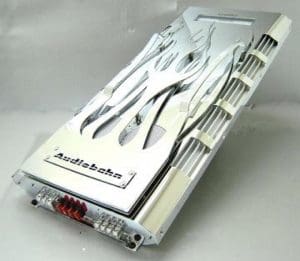 Audiobahn High-Current Amplifiers — Being recognized for your looks isn't always a bad thing. Audiobahn's line of high-current amplifiers was known for its chrome finish, blue lighting and huge flame-adorned shrouds. Don't worry; they had matching subwoofers to keep that chrome-flamed theme going.
Image Credit: ecoustics.com user John Kicker
98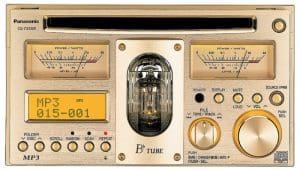 Panasonic CQ-TX 5500 — Known as the Bottlehead, the CQ-TX 5500 double-DIN from Panasonic mixed an LCD screen and a CD mechanism with analog output meters and a visible vacuum tube. They sounded pretty darned good, even though they took a while to warm up.
Image Credit: Unknown
97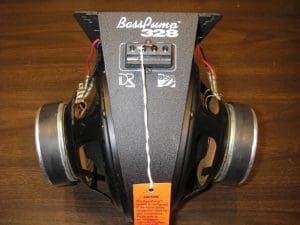 Linear Power Bass Vent / Coustic DR-328 — Designed as a way to efficiently channel bass into the cabin of a vehicle with limited space, the Linear Power Bass Vent and the Coustic DR-328 Bass Pump featured a pair of 8-inch woofers that fed into a common chamber. You could bolt one of these to the rear deck of your vehicle to add significant cone area without major modifications. Linear Power brought the concept to market first, launching the Bass Vent in September 1981.
Image Credit: www.installationplus.com / Facebook.com/oldschoolcaraudio/
96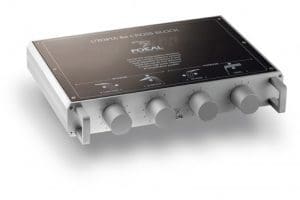 Focal Crossblock — Available with Focal's Utopia speakers, the Crossblock is not only an amazing work of art, it is the most flexible and configurable passive crossover network available.
Image Credit: FOCAL-JMLAB
95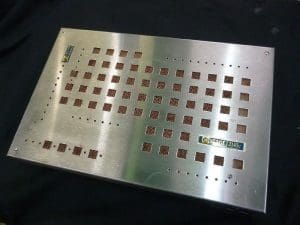 Xtant 2140C — Xtant launched its unique amplifiers in 1994. The brushed stainless steel shrouds and copper mesh inserts combined with impressive performance quickly made them a highly sought-after commodity.
Image Credit: www.nengun.com
94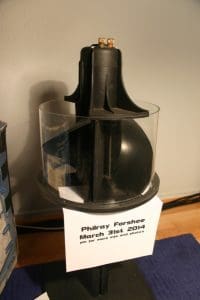 Phoenix Gold Cyclone — When you first saw it, you probably thought it was a part of a washing machine. The Cyclone was a servo-driven, vane-style subwoofer that claimed to provide three times as much displacement as a conventional 12-inch sub. It also happened to play really low, and who doesn't like low bass?
Image Credit: caraudio.com user Philray
93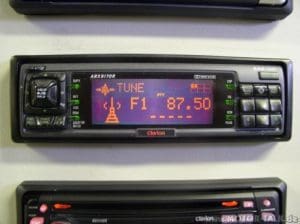 Clarion ARX-9170 — Imagine a car audio source unit known for something other than its performance or audio features. The ARX-9170 from Clarion had a dot-matrix display that would happily show you what track was playing, a spectrum analyzer or, if you waited a while, three pigs racing across the screen. Yup!
Image Credit: www.motor-talk.de
92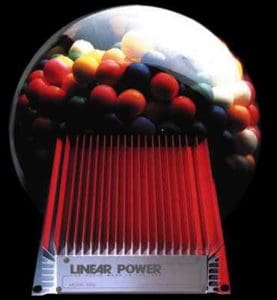 Linear Power Candy Amps — Car audio products have always been about style as much as performance. Linear Power amplifiers have always been solid performers, but they are best known for the array of bright anodized finishes available on their heat sinks.
Image Credit: Linear Power Inc.
91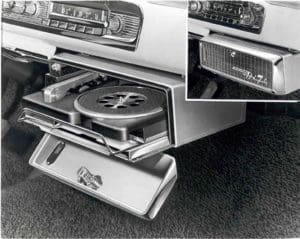 Chrysler Highway Hi-Fi — Though AM and FM radio were making headway in cars in the mid-1950s, Chrysler took on the challenge of allowing drivers to choose the music they wanted to enjoy by including a phonograph as an option on several high-end vehicles in 1956. Yes, it skipped like crazy, but it was definitely revolutionary.
Image Credit: creativeaudioworks.com
90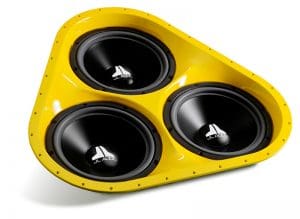 JL Audio Tri-Plate — Designed in 1994 in support of the W6 series subwoofers, JL Audio's Tri-Plate offered several fiberglass mounting plates for a trio of W6 subwoofers.
Image Credit: JL Audio Inc.
89


US Amps VLX-400 — If you like big, then the 44-inch long US Amps VLX-400 was right up your alley. Rated at 2,400 watts into a 1-ohm load, this was one of the most powerful subwoofer amplifiers back in the day.
Image Credit: floridaspl.com user sndstream
88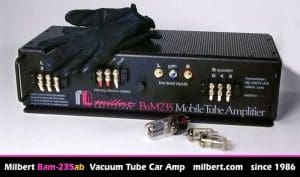 Milbert Vacuum Tube Amplifiers — The BaM-230 was one of the first all-tube amplifiers available for car audio. Manufactured in Germantown, Maryland, Milbert tube amplifiers are well known for their amazing musicality.
Image Credit: Milbert Amplifiers
87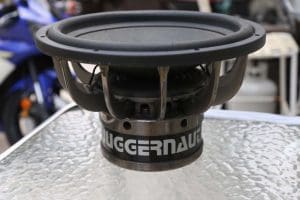 MMATS Juggernaut — Designed for extreme bassheads and SPL competitors, the MMATS Juggernaut series of subwoofers provided extreme power handling and amazing excursion capabilities. Though rated for 2,000 watts continuous, Juggs could manage burps of more than 20,000 watts.
Image Credit: caraudio.com user philray
86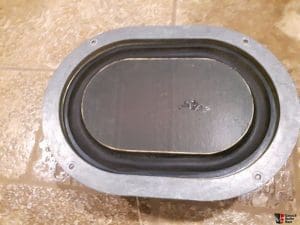 KEF B139 Racetrack Subwoofers — Oval subwoofers weren't as rare as you'd think. The KEF B139 measured roughly 12 by 8 inches and served up deep bass, thanks to a 25Hz resonant frequency and 6mm of excursion. The B139 was rated as able to handle 100 watts of power and allowed enthusiasts to create amazing bass-reflex subwoofer systems. KEF no longer produces car audio equipment, but the brand remains well-respected for its home audio speakers.
Image Credit: Canuckaudiomart.com user Flo777
85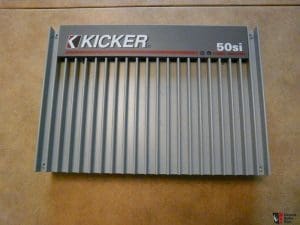 Kicker si Amplifiers — Back in late '80s and early '90s, very few amplifiers had signal processing features built in. Kicker si amplifiers were designed with a port for optional crossovers and equalization modules to help configure an audio system for maximum performance.
Image Credit: USAudioMart.com
84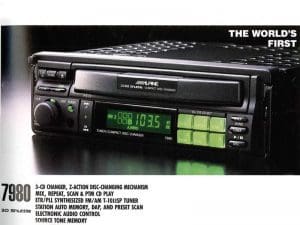 Alpine 7980 — At the peak of the CD changer wars of the 1990s, Alpine introduced the 7980. This unit featured a three-disc CD changer and fit into a single-DIN dash location. The CD cartridge would extend out of the dash by about three inches while changing discs. Was it faster than simply ejecting one CD and loading another? No. Was it cool and unique? Absolutely!
Image Credit: Alpine Electronics of America Inc.
83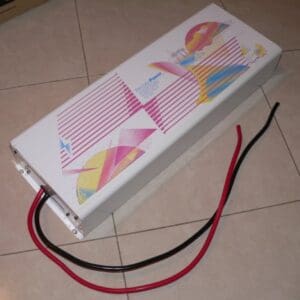 PPI 2350DM — Housed in a steel shroud with exotic pink, yellow and blue graphics designed by Carolyn Hall Young, the Precision Power 2350DM was rated for 350 watts per channel into 4 ohms and an impressive 700 watts when bridged. As one of the surfboard amps of the '80s, the 2350DM offered excellent frequency response and amazing sound quality.
Image Source: unknown
82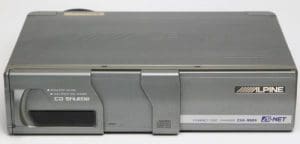 Alpine CHA-S604 — In the late '90s and early 2000s, manufacturers worked hard to create CD changers that could swap discs faster while taking up less space in your truck. The Alpine CHA-S604 was extremely compact and was compatible with many factory-installed radios using a variety of adapter cables.
Image Credit: tw.diagobang.com user sakusakulaten
81


Kenwood KDC-8009 — In the '90s, the advent of detachable-face radios raised the awareness of car audio source unit thefts. Kenwood's MASK motorized face presented a smooth, flat panel when powered off, then rotated 180 degrees when you started the car to reveal the display and controls.
Image Credit: JVCKenwood Corp.
80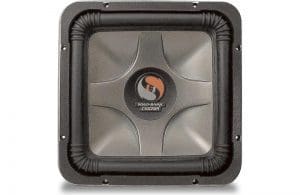 Kicker Solo-Baric L7 — Kicker introduced the square L7 subwoofers in 2001 as a way to maximize cone area. With a square offering 27 percent more area than a circle, an array of L7 subwoofers was capable of producing massive amounts of output. The Solo-Baric name plays off the term isobaric — and refers to the driver's small enclosure volume requirements.
Image Credit: Stillwater Designs
79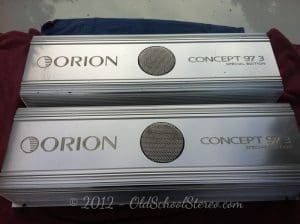 Orion Concept 97.3 — Back when car audio competition was governed by amplifier power ratings, Orion decided it was time to work WITH the rules to change the rules. The Concept 97.3 shares the same basic design as the 2250SX and 2100HCA 1000-watt amplifiers, but was rated at 2 watts — just to annoy the competition sanctioning bodies.
Image Credit: oldschoolstereo.com
78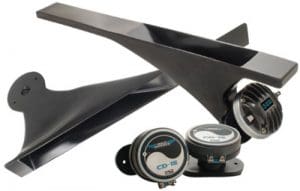 Image Dynamics HLCD — Horns. No, not train horns, horn-loaded speakers. Image Dynamics horns and mini-horns are wide-bandwidth drivers designed to mount under your dash. The extended paths to the speaker helped produce an amazing soundstage from either side of the vehicle.
Image Credit: Image Dynamics
77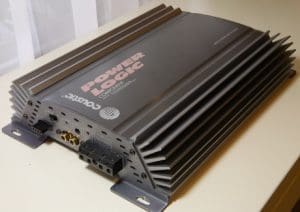 Coustic AMP-360 — In the late '80s, high-power amplifiers were expensive. Coustic arrived on the scene with its Power Logic series of amps that provided enthusiasts with impressive performance and excellent value. The Coustic AMP-360 was rated for 65 watts per channel in stereo and 150 watts in mono.
Image Credit: hifi4sale.net user Aswald
76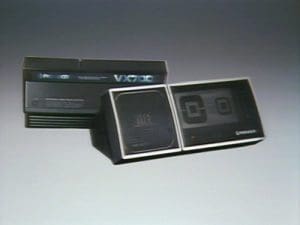 Pioneer TS-VX700 — If you wanted to add rear speakers to your car quickly and easily, the Pioneer TS-X700 speaker system would bolt to your parcel shelf in minutes. There was some neat technology in this design with an aluminum honeycomb square woofer and midrange and also a ribbon tweeter for the highs.
Image Credit: Pioneer Electronics Corp.
75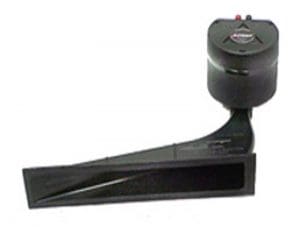 USD Audio Waveguides — Made popular by the Speaker Works Grand National, waveguides allow a compact compression driver to be mounted above the kick panel area. A large waveguide feeds the output of the driver into the listening area. If you wanted a deep soundstage with good imaging before DSP became popular, waveguides were a serious consideration.
Image Credit: USD Audio
74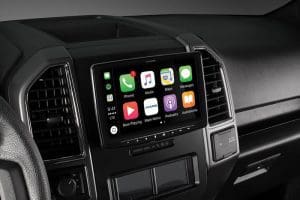 Alpine iLX-F309 — Finding ways to make large displays fit in unique applications is one of Alpine's strengths. The iLX-F309, known as the Halo 9, is a single-DIN multimedia receiver with Apple CarPlay and Android Auto. It features a separate 9-inch screen that mounts in front of the radio. This unique design eliminates dash size restrictions and makes upgrades easy.
Image Credit: Alpine Electronics of America Inc.
73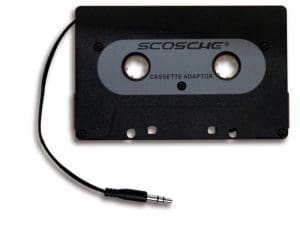 Cassette CD Adapters — You've seen these. They look like a cassette tape but include a cable and a jack that you could plug into the headphone jack of your portable CD player. Yep, adding the convenience of CD playback was as easy as sliding one of these horrible-sounding adapters into your cassette deck.
Image Credit: Scosche Industries Inc.
72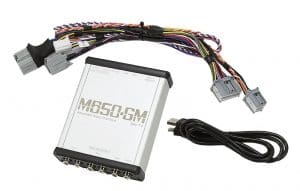 NAV-TV M650-GM — Designed for GM MyLink and Cadillac CUE equipped vehicles, the NAV-TV M650-GM interface provides an easy way to extract audio signals from these complex digitally controlled systems.
Image Credit: NAV-TV Corp.
71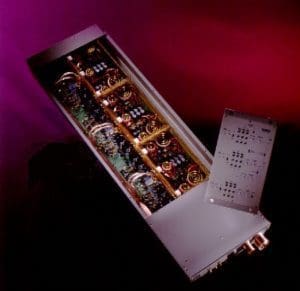 Phoenix Gold MPH6300 — If you owned the Buyers Guide issue of Car Audio and Electronics magazine, then you undoubtedly recognize the $99,000 Phoenix Gold MPH6300 six-channel amplifier. The amp featured a copper- and gold-shielded power supply and hand-matched output and power supply devices. An external three-band parametric EQ and a new alternator were part of the package. According to legend, Phoenix Gold only built one of these amplifiers.
Image Credit: Phoenixphorum.com
70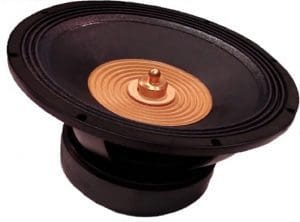 Cerwin-Vega Stroker — No subwoofer is as recognizable as the ubiquitous Stroker. The front-mounted spider let anyone who looked inside your car or truck know that you were serious about SPL. The Stroker was the talk of the town through the early '90s, with SPL legends like Bill Proud leading the charge to the lanes.
Image Credit: Unknown
69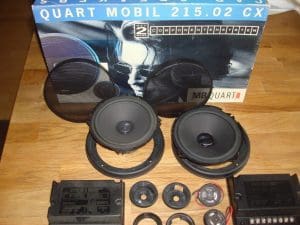 MB Quart QM215 — The combination of a Kurt Mueller paper-cone woofer and its ¾-inch titanium-dome tweeter was a staple of car audio competition in the 1990s. If you really wanted to bring the set to life, upgrading to the competition-series passive crossovers made the system sound even better.
Image Credit: eBay.de user sale-autosound
68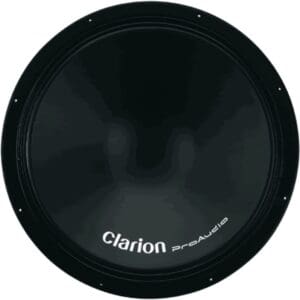 Clarion SRW-8000 — The Clarion SRW-8000 was an honest-to-goodness 32-inch sub. The sub had a four-inch voice coil and was rated for 300 watts of power handling. That didn't matter because it produced 97dB of output when driven with a single watt. If your buddy thought his Pyle 18-inch subs were cool, the 32-inch Clarion would put him in his place.
Image Credit: Clarion Corp. of America Inc.
67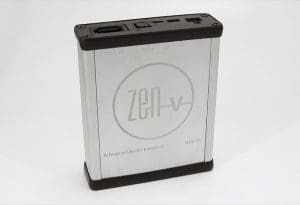 NAV-TV ZEN-V — As technology progresses, so to do interface solutions. The NAV-TV ZEN-V lets retailers connect conventional amplifiers to the MOST 150 system in Audi, Volkswagen, Porsche and Bentley vehicles to create amazing audio system upgrades. The ZEN-V is the first MOST 150 interface on the market.
Image Credit: NAV-TV Corp.
66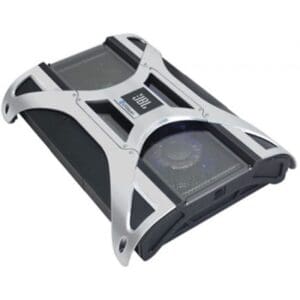 JBL Crown A6000GTi — In 2004, a "big" car audio amplifier made 1,500 watts. Then, along came JBL with the 30 x 24-inch Crown A6000GTi. This massive amp was rated for 7,400 watts into a single 1-ohm load at 14.4 volts, making it the biggest subwoofer amplifier available at that time.
Image Credit: Harman International Industries Inc.
65


Sony MEX-XB100BT — It's surprising that it took until 2015 for a head unit manufacturer to create a real high-power source unit. The Sony MEX-XB100BT took advantage of compact power and efficient Class-D amplifier circuitry to provide a real 40 watt per channel source unit. Sony has since gone on to increase power output to 50 watts in subsequent designs.
Image Credit: Sony Corp.
64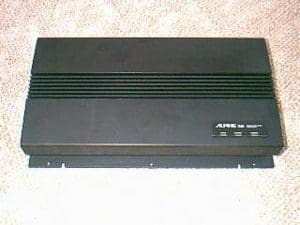 Alpine 3545 — If you were into car audio in the '80s, then you could instantly recognize the  3545 as one of the first high-power amps available from Alpine. The 3545 was rated for 250 watts per channel in stereo and 700 watts when bridged into a 4-ohm load.
Image Source: elitecaraudio.org
63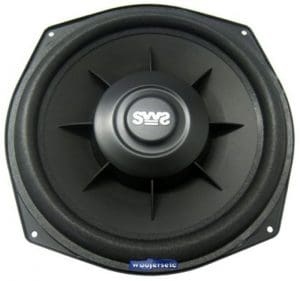 Earthquake SWS Subwoofers — Earthquake Sound claims to have created the first shallow-mount subwoofer in the mid-2000s with its SWS series. These subs were designed to fit behind the seats of pickup trucks where conventional subs would never fit.
Image Credit: Earthquake Sound Corp.
62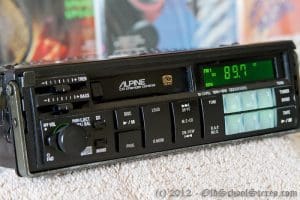 Alpine Green Chicklet Design — No styling feature is as ubiquitous as the six translucent green radio station presets on an Alpine source unit. Starting back in the days of twin-shaft cassette receivers and continuing in varying capacities to current models, the green buttons told the story that you were serious about your car audio system.
Image Credit: OldSchoolStereo.com
61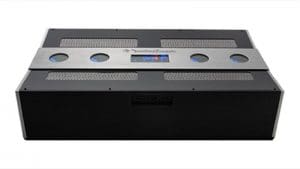 Rockford Fosgate T15kW — Defying the laws of physics can be fun. Well, OK, attempting to defy those laws is fun. The T15kW 15,000-watt, four-channel amplifier included a large bank of energy storage capacitors that allowed this massive amplifier to put out more power than it consumed — for short bursts. If you needed a beast for your SPL competition vehicle, this was the best solution available.
Image Credit: Rockford Corp.
60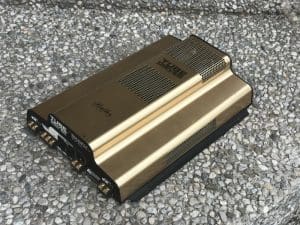 Tube Driver TD1500 — From the mind of Mr. B.K. Butler came the Tube Driver TD1500 two-channel amp. The amp featured a high-power, solid-state output stage and used a pair of vacuum tubes in the driver stage. The theory was to provide a warm and rich sound with incredible power levels.
Image Credit: Dave MacKinnon
59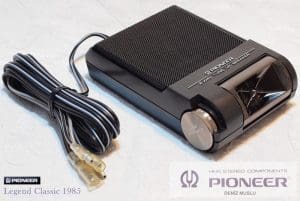 Pioneer TS-M8 — Called the Tune-up speaker, this small midrange and tweeter pod was designed to sit in the corners of the dash of your car and improve the clarity of your sound system. Who knew "dash pods" started back in 1985?
Image Credit: Pioneer Electronics Corp.
58


Sony RSX-GS9 — Sony's focus on high-resolution audio playback in the car centered on the RSX-GS9 digital media receiver. This source unit is capable of playing FLAC, WAV and DSD files with output to 96 kHz from the six-channel preamp. A machined front panel, copper chassis and an ESS ES9018S DAC all contribute to the amazing sound this unit provides.
Image Credit: Sony Corp.
57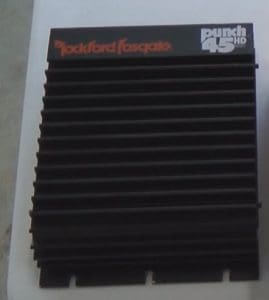 Rockford Fosgate Punch 45 — Few amps in the '80s were as overloaded and abused as the Punch 45. Rated at 22.5 watts per channel, these "cheater" amps often produced twice their rated power to give Autosound competitors a bit of an edge over their rivals.
Image Credit: Oldschoolstereo.com
56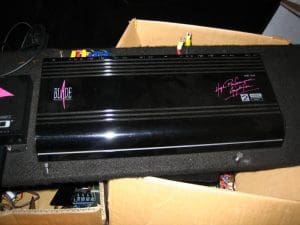 Blade Technologies SE Amplifiers — Available with as many as six channels, the Canadian-made Blade SE amps were purported to be some of the first Class D amplifiers on the market. Their diminutive design and limited heatsink surface seems to support this claim.
Image Credit: caraudioforumz.com user manel68
55


Phoenix Gold Frank Amp'n Stein — What's more fun than having two amps in your car? Well, if you were Phoenix Gold and it was the late '90s and early 2000s, putting those amps in a single heatsink and shipping it in a custom box was it! The Son of Frank, The Outlaw, The Bandit, Route 66 and the Reactor were all limited-production amps that combined multiple boards in a single chassis.
Image Credit: www.phoenixgoldregistry.com
54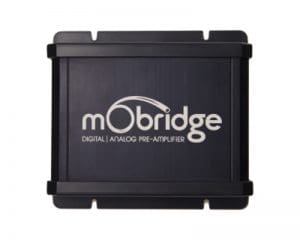 mObridge DA2 — European vehicles with MOST fiber optic interfaces are difficult to upgrade. Based in Australia, mObridge's DA2 interface allowed the factory amp in these systems to be replaced with a module that included preamp outputs. Upgrading the sound system in these vehicles was suddenly very easy.
Image Credit: Fiberdyne Systems Pty Ltd.
53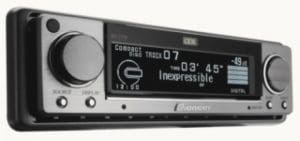 Pioneer ODR — Designed as a flagship source unit and system tuning solution, the ODR (optical digital reference) system from Pioneer included a source unit, a signal processing and DAC module and several amplifier options.
Image Credit: Pioneer Electronics Corp.
52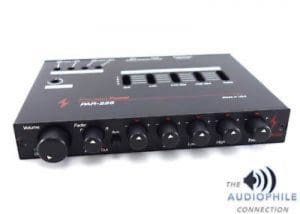 PPI PAR-225 — Perhaps the most identifiable preamp ever, the PPI Par-225 included a master volume control, a fader and five bands of equalization with selectable center frequencies to make fine-tuning your system quick and easy, right from the dash.
Image Credit: The Autophile
51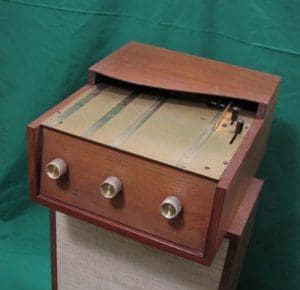 Muntz AutoStereo — After inventing the four-track cartridge Stereo-Pak (that we know as the cassette tape), Earl Muntz launched the AutoStereo as a solution to play his Stereo-Pak cassettes in the automobile.
Image Credit: www.worthpoint.com
50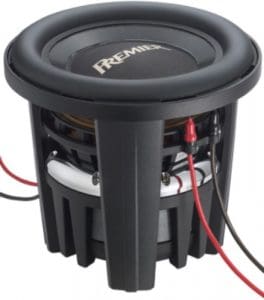 Pioneer TS-W5000SPL — If you were at the 2002 dB Drag Racing World Finals, you might have seen the shell of Scott Owens' Ford F-250 competition vehicle on display in the Pioneer booth. Fast forward one year and Owens set a world SPL record of 172.2 dB using nine of these awesome 12-inch subwoofers. The TS-W5000SPL used a ceramic-coated voice coil to handle the extreme power levels required to win SPL contests.
Image Credit: Pioneer Electronics (USA) Inc.
49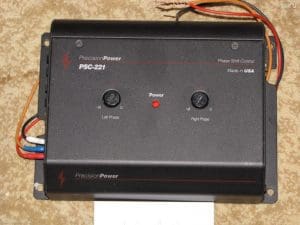 PPI PSC-221 — The PSC-221 Phase Shifter was the first analog processor designed to improve the soundstage by delaying the signal to one channel (or the other). Adding the PSC-221 to a well-designed system could help center the sound and was the analog precursor to modern DSP technology.
Image Credit: Magnitola.com user DM101
48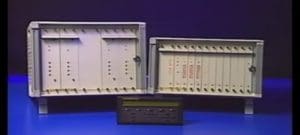 Rockford Fosgate Symmetry — Long before we had digital signal processors, Rockford Fosgate launched the Symmetry. Designed as an all-in-one processing solution, the Symmetry would accept "cards" that provide crossover and equalization functions. The concept was to allow third parties to support the platform with their own devices. The best part: It was all computer controlled so that users could make adjustments from a small portable control panel.
Image Credit: Rockford Corp.
47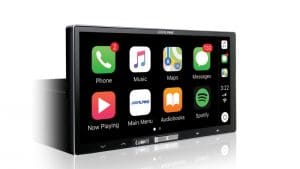 Alpine iLX-107 — Apple CarPlay revolutionized the way we communicate while driving. Alpine's iLX-107 was the first aftermarket source unit to offer a wireless CarPlay solution.
Image Credit: Alpine Electronics of America Inc.
46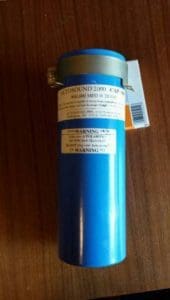 Autosound 2000 Cap-800 — Imagine seeing three 800,000 uF caps wired together near the battery of a car to add voltage regulation. A crazy idea in the '90s, but commonplace today. Richard Clark and David Navone of Autosound 2000 offered the CAP-800, an 800,000 microfarad cap that would help to smooth power delivery to your amplifiers.
Image Credit: eBay user Olaf
45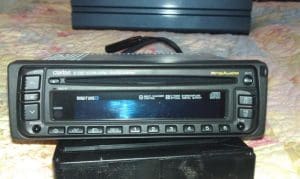 Clarion ADCS-1 — Launched in 1994, the ADCS-1 system from Clarion was one of the first DSP solutions available. The system included a source unit and a digital signal processing module that would provide up to 14 channels of output. A dedicated tuning computer would allow users to configure crossovers, signal delay and equalization for each channel to create an amazing listening experience.
Image Credit: www.diymobileaudio.com user alyks
44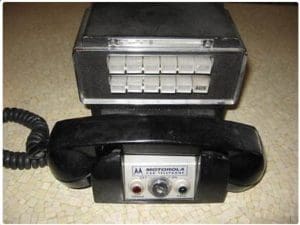 Motorola TLD1000 — Considered the first car phone, the Motorola TLD1000 debuted in Harrisburg, Pennsylvania, in 1963. If you had baller status, the optional TLN-1037a rear seat handset was available for limousine applications.
Image Credit: Worthpoint.com
43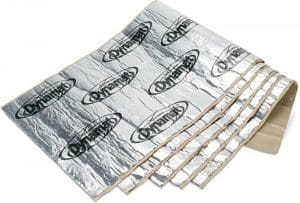 Dynamat — Adding material to interior body panels to reduce noise and vibration was made popular in the '90s, thanks to Dynamat. Considered the forefather of sound control solutions, Dynamat's butyl and asphalt damping material sparked an entire sub-segment of the car audio industry.
Image Credit: Dynamic Control of North America Inc.
42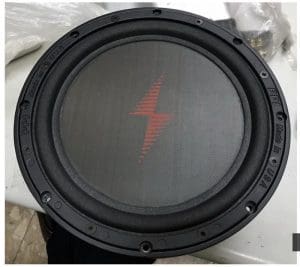 PPI Pro 10 — Designed as a high-end subwoofer, the Pro 10 from PPI featured an underhung voice coil with a thick top plate and unique flat carbon fiber and Nomex honeycomb cone. Loved by audio enthusiasts, the Pro 10's real popularity came from its use in Alma Gates' Ford Bronco SPL competition vehicle.
Image Credit: goods.ruten.com.tw user Rockfun
41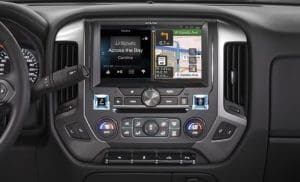 Alpine Restyle — Alpine recognized that there was a market for truck, SUV and Jeep owners who wanted a premium source unit solution. The Restyle includes a new dash kit, a multimedia source unit with a massive 9- or 10-inch screen and a Maestro RR vehicle interface module.
Image Credit: Alpine Electronics of America Inc.
40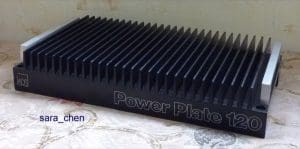 a/d/s Power Plate Amplifiers — The a/d/s P40, P80 and P120 Power Plate amps of the 1980s were some of the first car audio amplifiers to be considered "high end." Instantly recognizable by their deep-finned heat sinks, they used a large solid-state amplifier IC to drive the speakers.
Image Credit: Yahoo Bid user Sara_Chen
39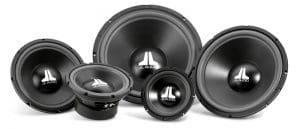 JL Audio W6 Subwoofer — For a few years, being able to fit three subs behind your seat was all the rage, thanks to the dual 6-ohm voice coil design of JL Audio's W6 subwoofers. You could parallel all six voice coils for a 1-ohm load, or wire each sub's coils in series, then parallel the trio of subs for a four-ohm load. This flexible configuration ensured your sub amp would be happy.
Image Credit: JL Audio Inc.
38


Alpine F#1 Status — Designed as a premium entertainment system, the F#1 Status products from Alpine offered exceptional performance and features. The original system included the CDA-7990 CD player and the PXA-H900 Multimedia Manager. The H900 is a digital signal processor that provided crossovers, equalization and signal delay for 11 outputs, including a Dolby Pro Logic processed center channel.
Image Credit: Alpine Electronics of America Inc.
37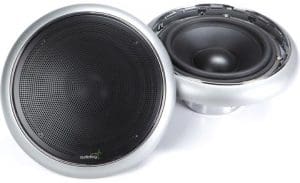 Audiofrog GB60 — It's hard to get excited about a component woofer, but when you look at the features of the Audiofrog GB60, it's hard not to! The GB60 comes with more installation options than any speaker in history. The driver itself makes use of countless distortion-reducing technologies to offer superb sound and impressive output. It's no wonder people call the 6.5-inch GB60 "the best sounding 8-inch mid-bass driver on the market."
Image Credit: Audiofrog Inc.
36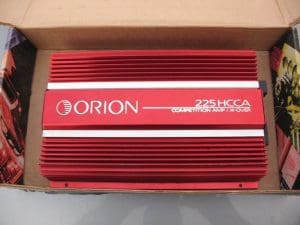 Orion 225HCCA — The Orion 225HHCA High Current Competition Amplifier remains one of the most ubiquitous amps on the market. It didn't matter how many speakers you wanted to drive; the 225HCCA seemed to handle them with ease. Each channel could drive a 0.5-ohm load, or the amp could be bridged to run a 1-ohm load and produce around 400 watts of power.
Image Credit:  Pinterest user NY Cartunes
35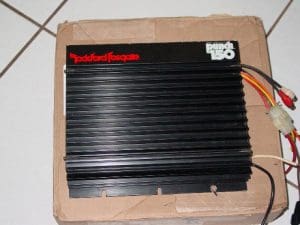 Rockford Fosgate Punch 150 — Though it came in several variations over the years, the Punch 150 amplifiers were popular in high-power systems through the '80s. The Punch EQ circuit gave subwoofers that extra kick that enthusiasts craved.
Image Credit: Unknown
34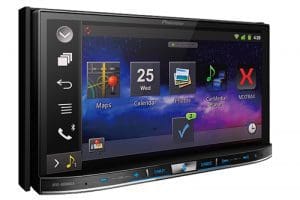 Pioneer NEX Multimedia Receivers — At the 2014 Consumer Electronics Show in Las Vegas, Pioneer announced the NEX series of in-dash multimedia receivers with Apple CarPlay built in. Even though OEM applications were the original application for CarPlay, the aftermarket has jumped on this smartphone technology with vigor.
Image Credit: Pioneer Electronics (USA) Inc.
33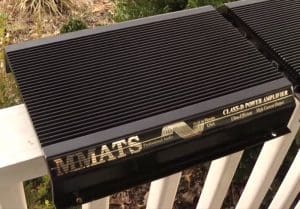 MMATS D300HC — SPL competitors love power, and the MMATS D300HC was one of the first popular Class D amplifiers on the market. The HC amplifiers produced an impressive 1,400 watts of power at 80 percent efficiency — numbers that were unheard of in the early 2000s.
Image Credit: OldSchoolStereo.com
32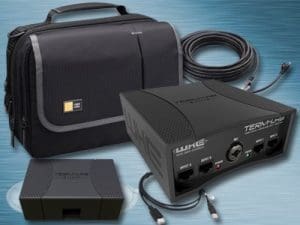 Wayne Harris Enterprises Term-Lab — Once SPL competitors figured out how to fool traditional diaphragm-based microphones, Wayne Harris designed the Term-Lab system. Pressure transducers replaced the mic elements to allow accurate SPL readings up to 185 dB. SPL competitions were never the same after switching to Term-LAB, but that was great!
Image Credit: Wayne Harris Enterprises Inc.
31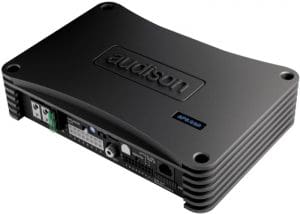 Audison Prima bit Amplifiers — Amplifiers like the AP8.9 bit from Audison provided music enthusiasts with a unique option for upgrading their sound systems. Launched in 2014, these extremely compact amplifiers included advanced digital signal processing features to make any audio system sound amazing.
Image credit: Elettromedia Srl
30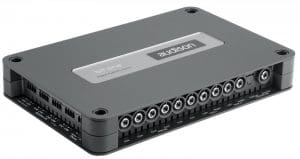 Audison bitOne — Considered one of the forefathers of in-car DSP technology, the bitOne from Audison was one of the first processors that eschewed silly club and studio presets for dedicated crossover, equalization and signal delay adjustments.
Image Credit: Elettromedia Srl
29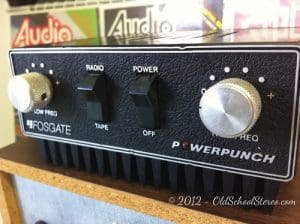 Fosgate Electronics PR-7000 — Considered the first dedicated car audio amplifier, the PR-7000 from Fosgate Electronics was launched at the 1973 Consumer Electronics Show. This 30-watt amplifier was amazing but struggled in the market with its $300 price tag.
Image Credit: Oldschoolstereo.com
28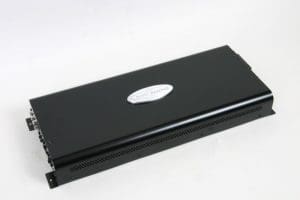 ARC Audio KAR Amplifiers — The KAR series of amplifiers from ARC Audio exemplifies the balance of performance and efficiency with its Class GH power supply design. These amplifiers feature a Class AB output stage that sounds exceptional and combines that with a computer-controlled power supply that delivers impressive efficiency with no detrimental effects to sound quality or noise.
Image Credit: Dave MacKinnon
27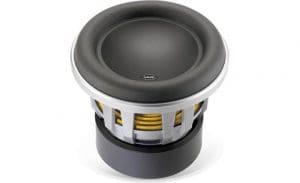 JL Audio W7 Subwoofers — Launched in 2001, the W7 subwoofers were one of the first drivers to offer a unique and truly beneficial approach to maximizing cone area. The OverRoll surround attaches to the outside of the mounting flange once the woofer is in place. The result? Each woofer performs like a conventional driver that is one size larger. Massive excursion capabilities and impressive power handling made the W7 a popular choice for enthusiasts who want extreme low-frequency output.
Image Credit: JL Audio Inc.
26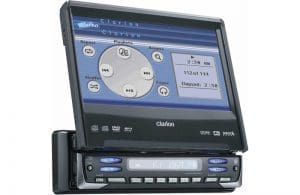 Clarion VRX755VD — Do you remember when Steve Jobs introduced the iPod? Clarion sure does, and its VRX755VD flip-out multimedia receiver was one of the first products available with a graphical iPod Interface. The VRX755VD debuted in 2005.
Image Credit: Clarion Corp. of America Inc.
25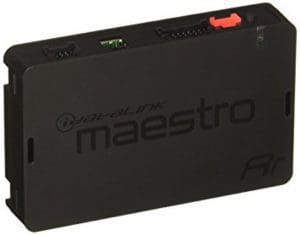 ADS Maestro RR — The Maestro RR from Idatalink allows Kenwood, Pioneer, Alpine and JVC source units to communicate with the CAN bus network and factory-installed infotainment systems in modern vehicles. Thanks to the RR, information like tire pressure, vehicle speed, engine RPM and much more can be displayed on the radio.
Image Credit: Automotive Data Solutions Inc.
24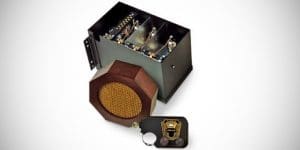 Galvin Manufacturing Corp. Motorola 5T71 — Considered the first commercially available car radio, the 5T71 featured battery-powered vacuum tubes and debuted in 1930 at the Radio Manufacturers Association Convention in Atlantic City, New Jersey.
Image Credit: Unknown
23


Clarion DRZ9255 — The DRZ9255 from Clarion was one of the first source units to include 96kHz DACs and an external power supply. The result was smooth and detailed sound with stunningly low distortion. A four-way crossover, five-band parametric equalizer and signal delay adjustments for each of the eight outputs made the 9255 one of the top choices for serious music listeners. The DRZ9255 and its JDM brethen the HX-D2 and HX-D3 remain some of the best-sounding source units ever produced.
Image Credit: Clarion Corp. of America Inc.
22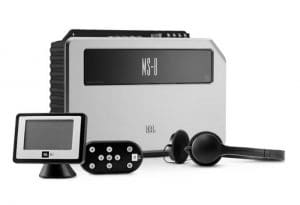 JBL MS-8 — The JBL MS-8 was a processor ahead of its time. Not only did it have a built-in amplifier, but it could set itself up using a set of headphones with built-in microphones. Unbeknownst to most, this was the first processor that could undo signal delay on input signals. Crossovers, equalization and signal-delay settings set themselves once the setup process was complete. The result? Amazing sound without the need to know how to "tune" a system and a solution that provided accurate integration with factory sound systems that included equalization and signal delay.
Image Credit: Harman International Industries Inc.
21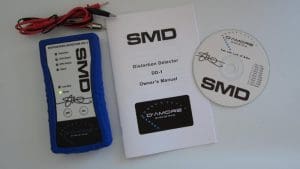 D'Amore Engineering DD-1 — No tool has made setting up an amplifier installation faster than the DD-1 Distortion Detector from D'Amore Engineering. Simply hook the device to the output of your amp, play the test track and turn up the gain until the light comes on. Bam! Done!
Image Credit: D'Amore Engineering LLC
20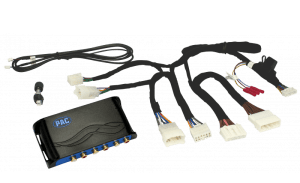 PAC AmpPRO4 — Modern vehicles use digital communications between the source unit and the amplifiers that make upgrades very difficult. The PAC AmpPRO4 interface allows installers to extract an audio signal from these systems and interpret commands on the data bus to perform volume control functions. Essentially, the AmpPRO4 makes connecting an amp or processor to a factory-installed source unit quick and easy.
Image Credit: AAMP Global
19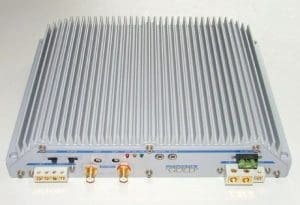 Phoenix Gold MS-250 — The MS-250 was the first amplifier from Phoenix Gold. Rated for 50 watts per channel, this classic amp not only looked great, it sounded great. The simple design featured a massive power supply that allowed competitors restricted by amplifier power classes to load these amps down to increase output dramatically.
Photo Credit: Ampguts.com
18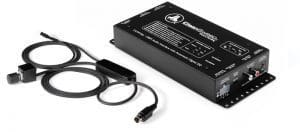 JL Audio CL441dsp CleanSweep — JL Audio was well known for its amplifiers, speakers and subwoofers when it introduced CleanSweep. This integration processor could automatically remove equalization from the input signal to provide a "level playing field" on which a new system could be built. With the introduction of CleanSweep, JL Audio became a source unit company that didn't have to sell a source unit.
Photo Credit: JL Audio Inc.
17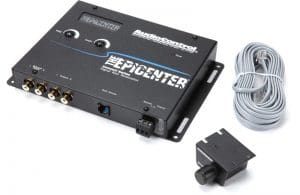 AudioControl Epicenter — If you love deep bass, then you have likely considered investing in an AudioControl Epicenter. This unique processor analyzes the harmonic content of your music and can create a sub-harmonic to add some rumble to your ride.
Photo Credit: AudioControl
16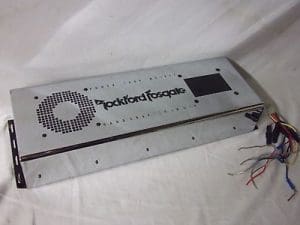 Rockford Fosgate Power 1000 — Housed in a huge chrome shroud, the four-channel Rockford Fosgate Power 1000 was one of the trio of Power series from Rockford in the '80s. Each channel was rated for 150 watts or 500 watts when bridged as a two-channel. Real-world power was over 1,300 watts.
Photo Credit: eBay user MR. Harris USA
15


Clarion 310C AutoPC — At the 1998 Consumer Electronics Show, Clarion announced its Microsoft Windows CE-based source unit. This revolutionary product included voice recognition, a USB port, navigation and cellular phone integration options. Though decades ahead of its time, the AutoPC and the subsequent JoyRide products showed that mobile entertainment systems were destined to become infotainment centers.
Photo Credit: Clarion Corp. of America Inc.
14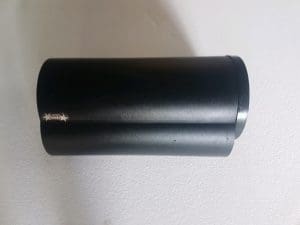 SAS Bazooka Tubes — Since 1985, Southern Audio Services' Bazooka Tubes have been one of the easiest ways to add incredible bass to almost any vehicle. First available in 8- and 10-inch sizes, these compact subwoofer systems were a fast and efficient way to add bass in compact pickup trucks. As their popularity grew, Bazooka added 6.5-inch tubes and tubes with built-in amplifiers. Installed properly, a pair of 6.5-inch tubes could easily shake the rearview mirror in almost any vehicle.
Photo Credit: www.gumtree.com.au user Paul
13


Sony Mobile ES — In 1996, Sony introduced the CDX-C910 CD Tuner and the XDP-U50D add-on processor. The C910 offered excellent performance and sound quality and was one of the few copper chassis radios ever available. The add-on DSP processor included those corny preset sound fields like club and jazz, but also offered seating position settings to help improve the soundstage in the vehicle.
Image Credit: Sony Corp.
12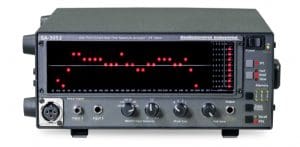 AudioControl Industrial SA-3050A — Launched in 1990, the SA-3050A was a portable 30-band spectrum analyzer that included peak hold and memory functions, an SPL meter and a built-in battery. The unit was designed primarily for pro-sound applications but quickly found its way into many car audio retailers for use as a tuning and SPL measurement tool.
Image Credit: AudioControl
11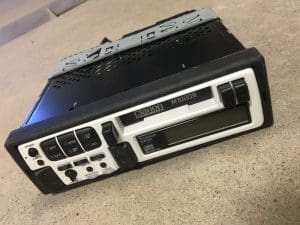 Clarion M1000R — The M1000R was an AM/FM/cassette receiver with CD changer control and a dedicated remote control. The system was an entertainment solution designed specifically for boats, and the remote provided a secondary control point for the system.
Why is it important? Considered the first source unit designed specifically for marine applications, the Clarion M1000R started an entire industry dedicated to marine-specific speakers and electronics.
Image Credit: eBay user everything_u_want_2018
10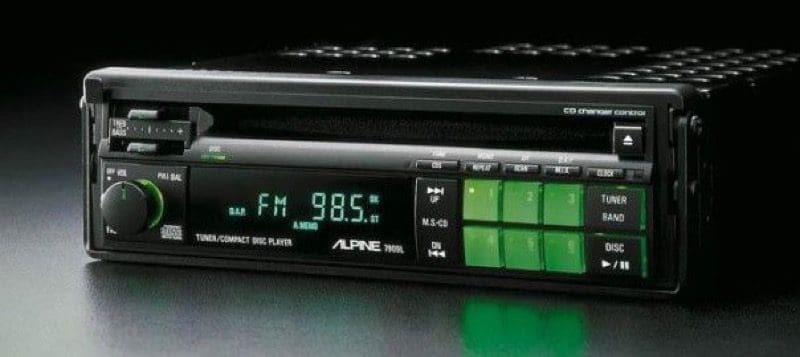 Alpine 7909 — Released in 1990, the 7909 was perhaps the first flagship for high-end CD players in its era. The 7909 featured dual 18-bit DACs and was one of the first pull-out CD receivers to include a clock. Simple and elegant, the 7909 showed enthusiasts that thoughtful design and premium components would have a direct impact on the performance of their audio system.
Why is it important? The launch of the 7909 a short six years after the introduction of CD players to the car helped launch a subsegment of the industry that focused on premium performance from their mobile sound systems.
Image Credit: Alpine Electronics of America Inc.
9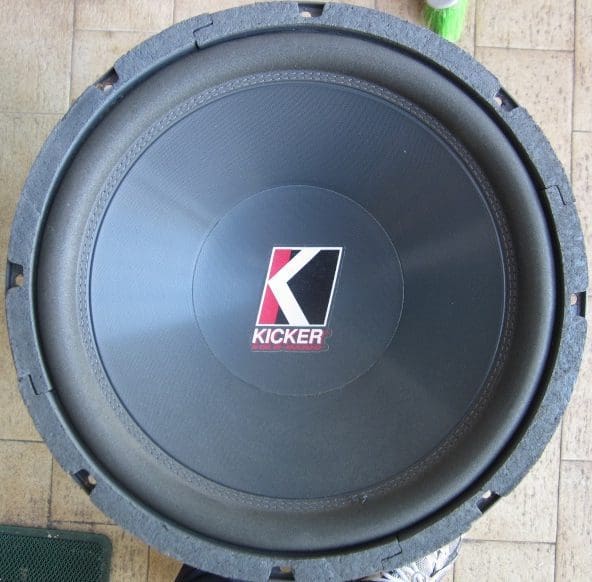 Kicker Solo-baric Subwoofers — In the '80s, building isobaric subwoofer enclosures using a pair of subs was the hot ticket for deep bass from a compact enclosure. Kicker stormed onto the scene with its Solo-baric subwoofers. Considered the first "small box" sub, these woofers would produce deep bass from incredibly small enclosures.
Why is it important? Small-box subwoofers continue to be all the rage today as demands for space become more and more challenging. Launched at a time when high-power amplifiers were becoming less and less expensive, trading driver efficiency for compact enclosure requirements made complete sense.
Image Credit: Stillwater Designs Inc.
8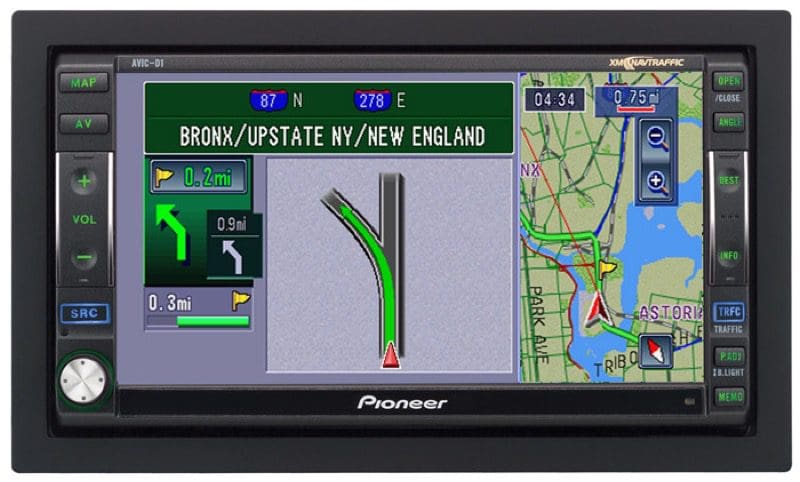 Pioneer Avic-D1 — We take navigation systems for granted these days. Back in 2005, Pioneer launched the AVIC-D1. The D1 was one of the first aftermarket DVD multimedia receivers with built-in GPS-based navigation. A DVD-ROM stored map information, and the unit had a dedicated DVD drive to access that map data.
Why is it important? Although companies like Clarion and Alpine offered navigation solutions that included multiple modules long before 2005, the AVIC-D1 was the forefather of the all-in-one multimedia receiver that continues to be popular today.
Image Credit: Pioneer Electronics (USA) Inc.
7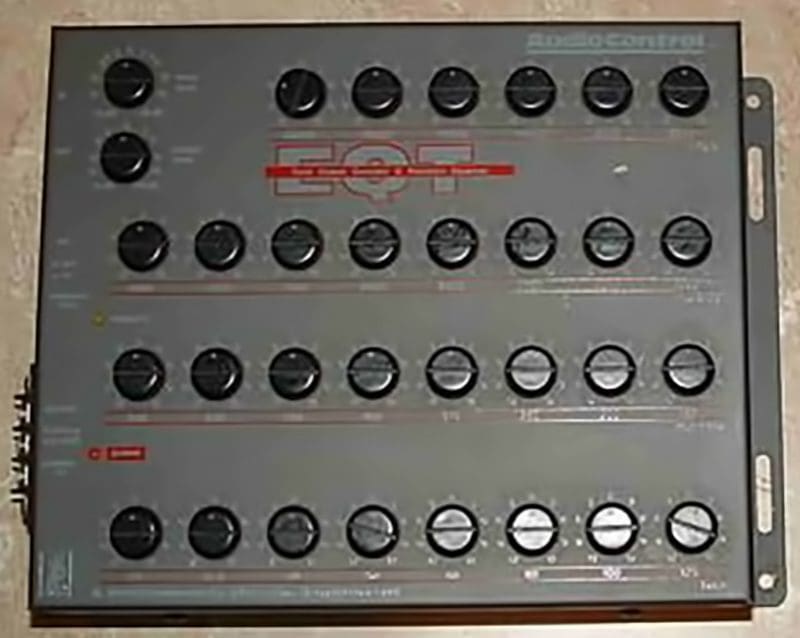 AudioControl EQT — If you were into car audio competition, or simply wanted the most accurate equalization available, then your mobile sound system likely had a pair of AudioControl EQT equalizers. These single-channel 30-band EQs allowed for incredibly precise system tuning.
Why is it important? Compensating for the acoustics of a vehicle and differences in output from the left and right channel remains one of the fundamental aspects of creating a mobile sound system that sounds great and offers a realistic soundstage.
Image Credit: eBay seller tonyyboyy
6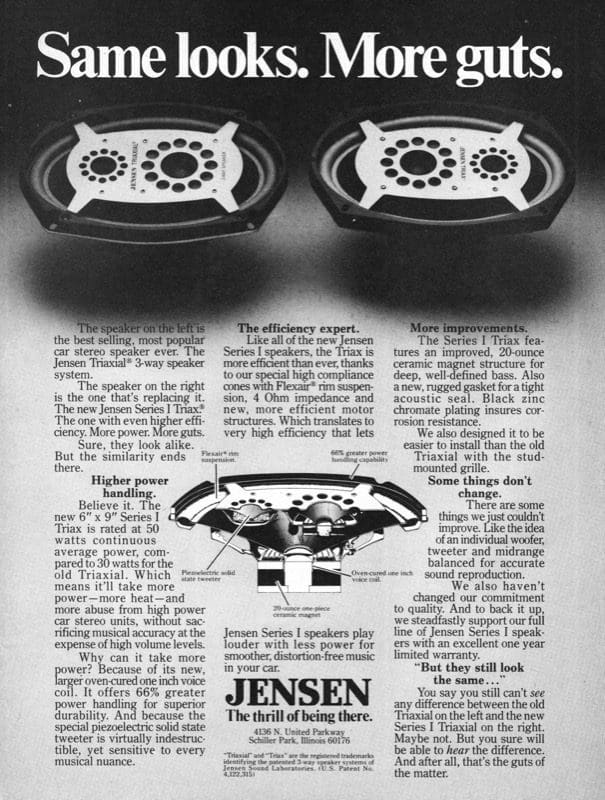 Jensen Triaxial 6×9 — In 1980, Jensen claimed that its Triax 6×9 speaker was the most popular car audio speaker ever. With their ubiquitous blue foam woofer surround and massive metal midrange and tweeter mounting plate on the front, products like the C-9945 were indeed the go-to for upgrading your ride for louder, clearer music.
Why is it important? Jensen sold thousands of its Triaxial speakers through the '80s. Back then, these were the popular solution to upgrade your car audio system.
Image Credit: www.magazine-advertisements.com
5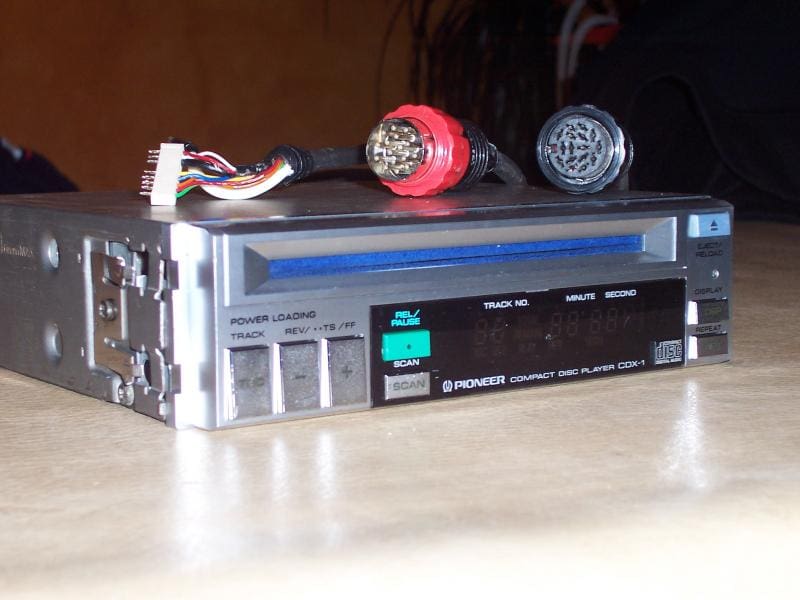 Pioneer CDX-1 — Pioneer launched the CDX-1 in 1984 as the first car audio CD player. This DIN-sized unit didn't include a tuner and included a separate hideaway module that contained the signal processing portion of the system.
Why is it important? Just as with the first Sony unit, the Pioneer CDX-1 brought the quality of compact discs to the mobile environment. If the CDX-1 had a tuner, it would have tied the Sony CDX-7 for first place.
Image Credit: www.forum-auto.com user alfa164v6
4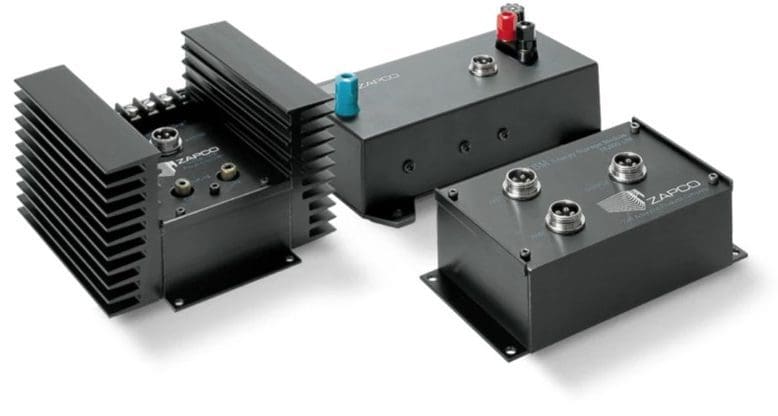 Zapco Model 150 — Considered the very first audiophile amplifier available, the Model 150 was introduced in 1974 with a goal of providing performance without the typical noise issues common to existing amplifier designs. The Model 150 took a unique approach to eliminating noise from the power supply by housing it in a separate module.
Why is it important? To this day, the switching power supply used in amplifiers can be a cause of unwanted noise. It is great to see a product from more than four decades ago consider noise in hopes of making our music sound better.
Image Credit: ZAPCO / Apex Automotive Group
3


Empeg Car — in 1998, the Empeg company in Britain launched the Empeg Car. This car radio could play MP3 files from its 4GB storage drive. The first units shipped in 1999, running a version of Linux as their core operating system.
Why is it important? Though not from a traditional head unit manufacturer, the ability to play MP3 files on the road was the beginning of the end for cassettes and even compact discs. Launched 20 years ago, the Empeg Car could be considered the first mechless source unit.
Image Credit: Amit Singh, Kernelthread.com
2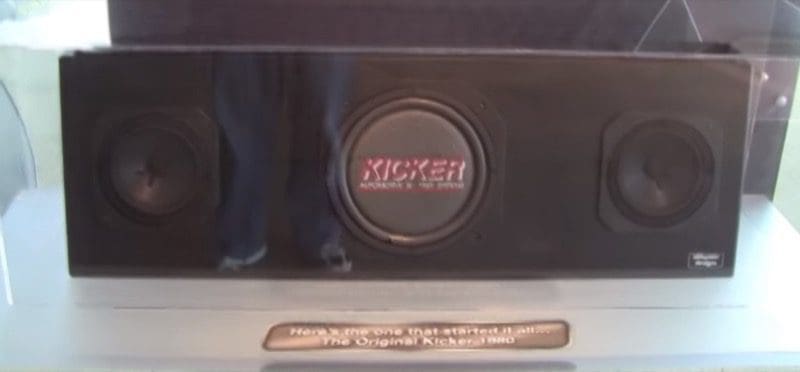 Stillwater Designs Kicker Box — In 1973, Steve Irby built the first Kicker Box. This full-range speaker enclosure included woofers and tweeters and was designed specifically for automotive applications. For decades, auto sound enthusiasts have referred to any subwoofer system as a Kicker Box.
Why is it important? The Kicker Box became synonymous with a speaker enclosure in the back of your car. Whether it was full-range like Irby's original design or a dedicated subwoofer system, all of them were called Kicker Boxes for several decades.
Image Credit: Stillwater Designs Inc.
1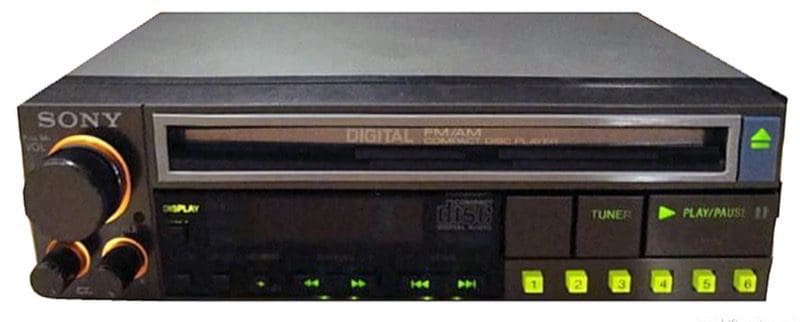 Sony CDX-7 — The Sony CDX-7 was the first CD receiver on the market. This unit combined the convenience of a CD player with an integrated tuner to serve as a complete replacement for your factory radio. The unit was simple and effective. The DIN chassis was home to the CD mechanism while a hideaway module housed the tuner and system control hardware.
Why is it important? The CDX-7 was the forefather of what would become the standard for mobile electronics upgrades for the next three decades.
Image Credit: www.hifiengine.com
If you enjoyed this post, we invite you to sign up for our monthly newsletter with great articles written by experts in the car audio industry.