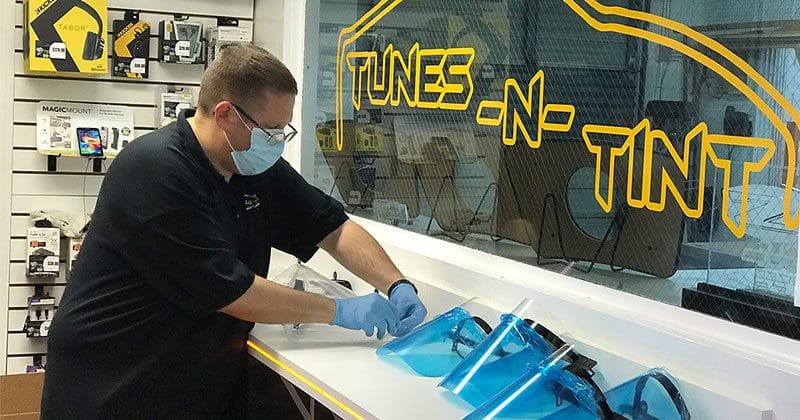 Joe Cassity, the owner of Tunes-N-Tint in Lakeland, Florida, and his team have been part of the fantastic group of mobile enhancement retailers across the country that are building COVID-19 PPE face shields. Joe learned about the face shield project from Gary Bell and quickly joined the effort to provide frontline workers with these much-needed protective devices.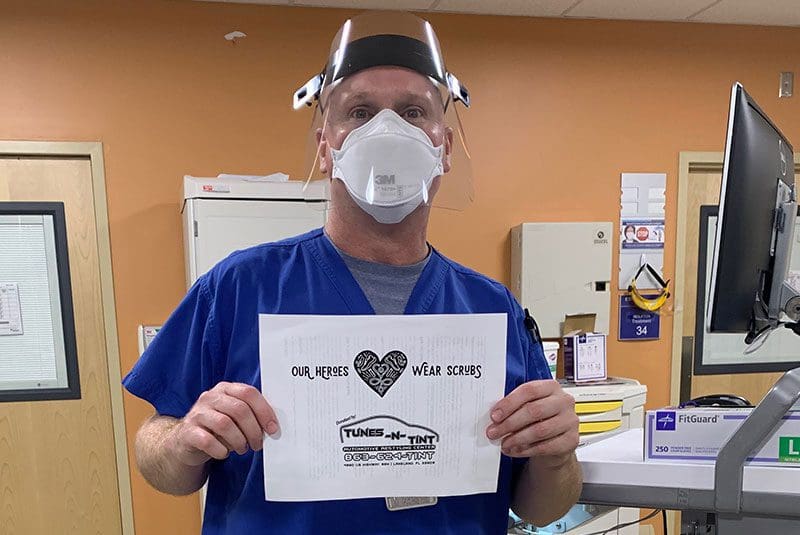 Face Shield Product Project
Tunes-N-Tint is considered an essential business and has remained open to serve its clients. When not working on client vehicles, the team has been building face shields. The shop is equipped with several routers and a small laser cutter to handle the shield band production. When supplies of the clear PETG plastic for the front of the shield and thin ABS started to become scarce, Joe turned to Gary to source materials from California. Joe shifted from bringing in raw goods to delivering industrial laser-cut and pressed parts from the California teams. Not having to cut pieces allowed the team to accelerate production and get more shields into the hands of those who need them.
The team has a goal of delivering 1,000 shields by the end of May.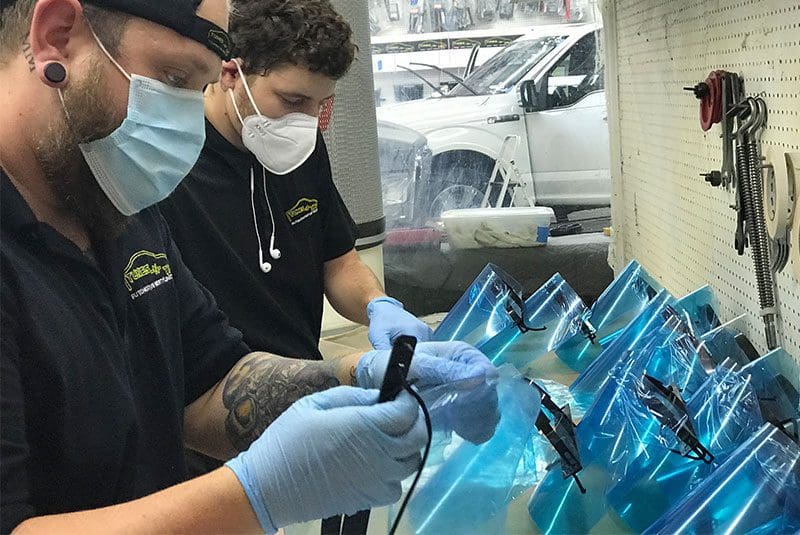 Giving Back to the Lakeland Community
Though the Tunes-N-Tint team has received donations toward the project, they are focused on giving back to the citizens of Winter Haven, Lakeland, Bartow, Clermont and Zephyrhills who have supported the shop for many years. Feedback through their Facebook page has helped to deliver shields to healthcare workers at Winter Haven Hospital, Lakeland Regional Medical, Med-Express, Talbot House Ministries and to several private physicians. The shop staff has been motivated by the gratitude of those receiving the shields. Joe told us that the expressions of surprise and thanks when a delivery is made are outstanding.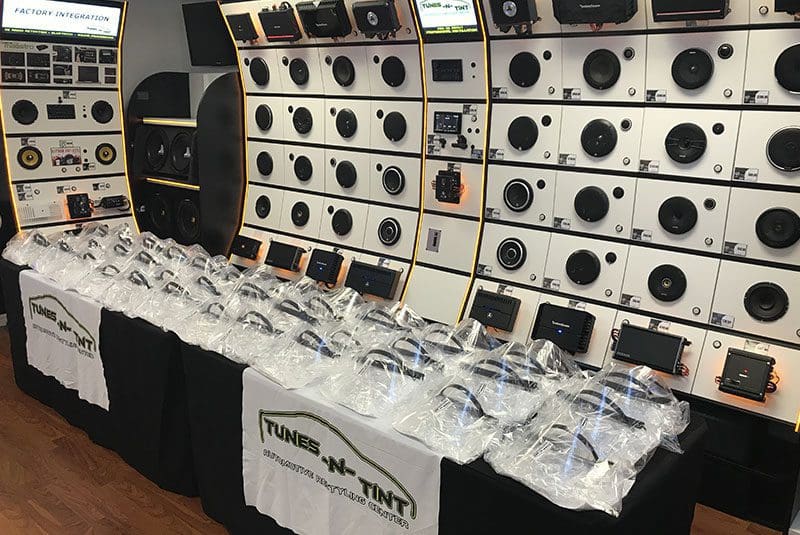 All the shields are being donated at no charge to those who need them. Joe has set up a page on their website explaining the project and how to request face shields.
The team at BestCarAudio.com can't thank Joe and the Tunes-N-Tint team enough for their efforts and generosity to help keep the medical staff taking care of their community safe. If you'd like to learn more about the shop, visit their website (https://www.tunesntint.com/) or browse their Instagram page, Facebook page or Twitter feed.