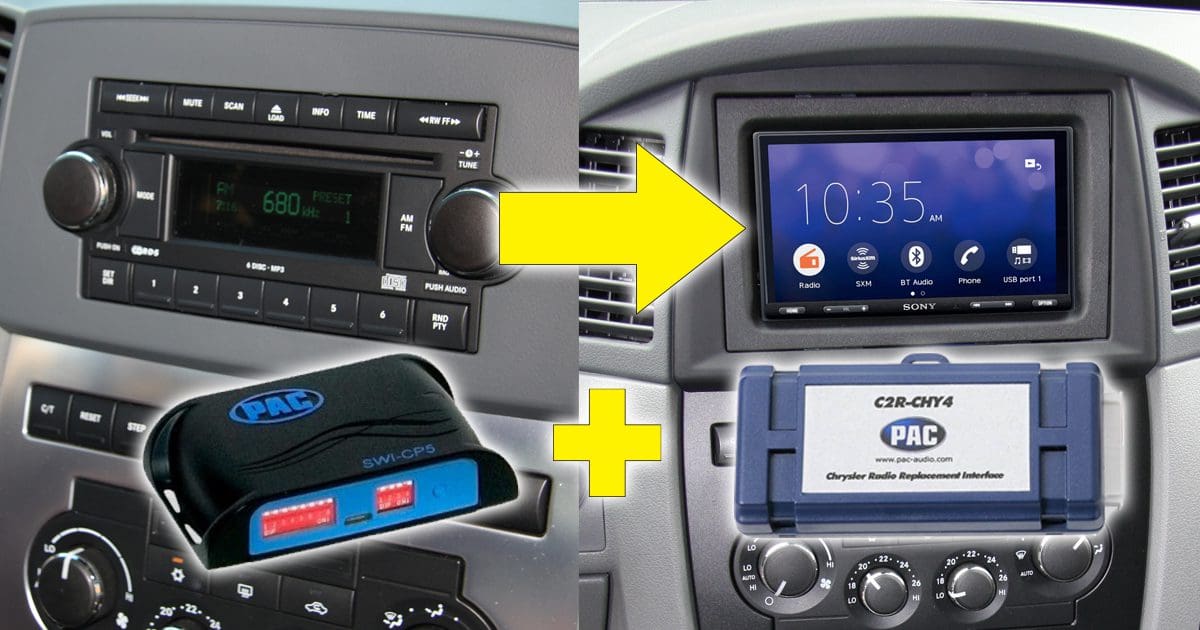 Decades ago, it took about $40 in parts, on top of the cost of a new car radio, to give yourself improved sound quality and more features. A simple wire harness adapter would let a single-DIN radio connect right to the factory radio harness behind your dash. Add an antenna adapter and you were likely on your way.
Fast-forward to the 2020s and modern infotainment systems often include climate controls, backup camera displays and vehicle information like tire pressure. Let's take a detailed look at how things have changed when it comes to upgrading the radio in cars and trucks.
The Platform: Jeep Grand Cherokee
We've chosen the Jeep Grand Cherokee as the platform for our example. Why? Because we know what's required to upgrade both classic and late-model versions of this vehicle.
We'll start by talking about a 1998 model year Grand Cherokee, also known as the ZJ Chassis code models. These sport utility vehicles came with one of Chrysler's infamous DIN-and-a-half radios. If you bought a premium model, you might have had a CD player and a cassette player along with three bands of equalization.
If you wanted to upgrade the vehicle with a new single-DIN CD receiver or one of the rare-at-the-time flip-out multimedia receivers, all your installer would need was a mounting adapter plate and a wire harness adapter.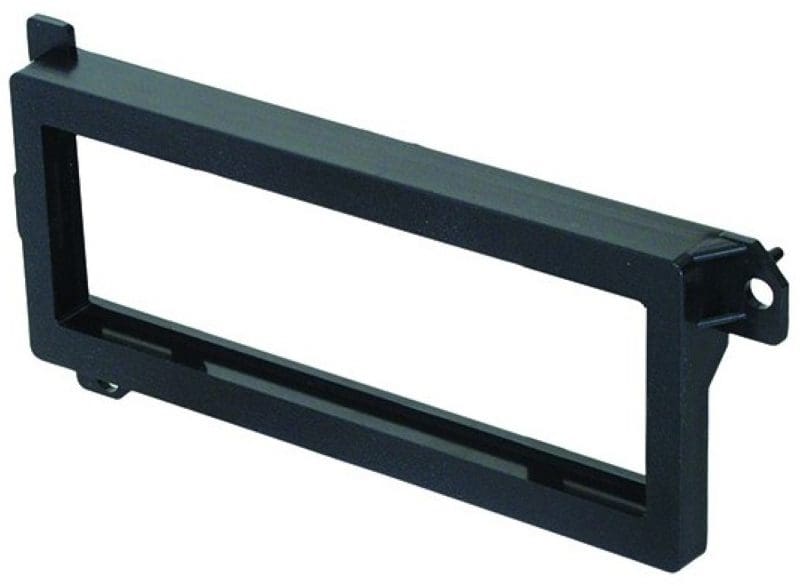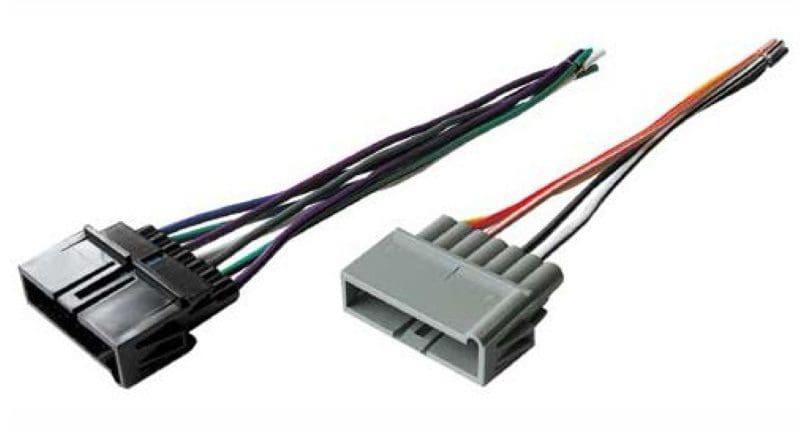 2010 Grand Cherokee Radio Upgrades
Let's jump over the second-generation Grand Cherokee and look at the popular WK platform covering 2005 through 2010. Chrysler was still rocking versions of their DIN-and-a-half radios in most models. Some models had a touchscreen navigation radio after 2008 that could be swapped out for almost any aftermarket double-DIN multimedia receiver. By the way, the REC version of the navigation radio used a DVD to store map data. Can you imagine how long that would take to plot a route somewhere? Premium models included a Boston Acoustics-branded system that didn't sound too bad for the time.
If you wanted to upgrade this radio to a double-DIN, you had to have the oversized dash trim piece, a mounting adapter plate, a digital radio replacement interface to communicate with the data network in the vehicle and an antenna adapter. You would probably also want a steering wheel control interface to use the volume and track selection buttons on the back of the steering wheel with your new radio.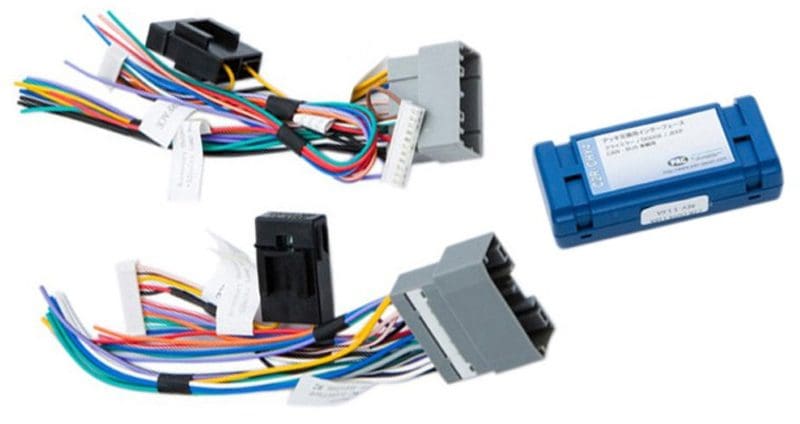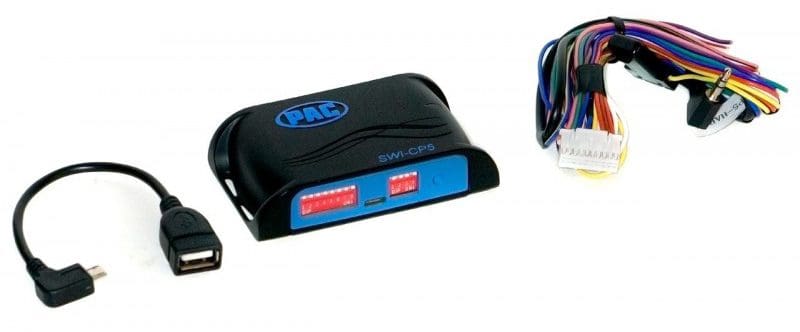 You will likely need to spend over $300 on parts and accessories on top of the cost of a new multimedia receiver to upgrade the radio in one of these Grand Cherokees. With that said, if your Jeep didn't come with navigation or you wanted to play digital audio files from an iPod or USB stick, the investment was worth every penny!
2015 Grand Cherokee Radio Upgrades
OK, let's look at something modern and just about current. The WK platform Jeep Grand Cherokee was built between 2015 and 2021. Like most other car companies, Chrysler finally gave up on the stand-alone radio and went to a large display and hide-away module. If you have a 2015 or 2016 Grand Cherokee, you likely don't have Apple CarPlay, and you'll want to upgrade it. The problem is that the climate controls are integrated into the big touchscreen in the center of the dash. Fear not; the aftermarket audio industry is here to help! PAC has a dedicated dash kit, wiring, interface and climate control upgrade solution called the RPK4-CH4103. This kit allows you to install any double-DIN radio to get the entertainment and productivity features you want. It even works with the factory backup camera.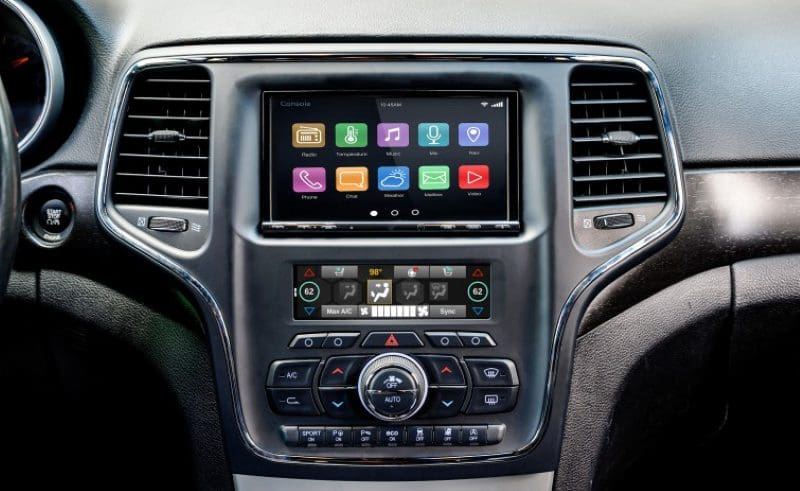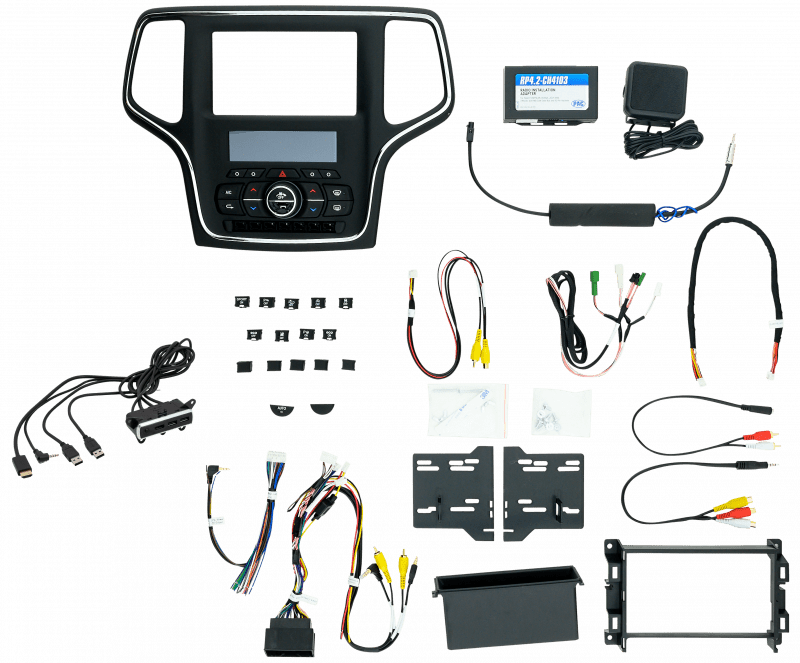 If you read the caption on the above image carefully, you'll notice that we said "almost everything." Yeah, it's not over yet. If you're connecting a new radio to the factory-installed amp and speakers, you should be good to go. Suppose you're upgrading the system with new speakers or a subwoofer. In that case, your installer might need to deal with the Active Noise Cancellation (ANC) system built into the factory amplifier. Thankfully, PAC has a cable to disable that called the ANC-CH01.
Plan on at least $500 in parts to get a new multimedia radio into a 2015 through 2021 Grand Cherokee.
Premium Aftermarket Radio Integration
Before you get the idea that it's just the Grand Cherokee that gets this fancy, let me assure you that there are dozens of similar solutions for other makes and models of cars and trucks. The 2015 through 2019 Ford F-150 and Super Duty trucks, 2003 through 2007 Honda Accords, 2010 through 2012 Cadillac SRX, 2016 through 2021 Honda Civics, 2011 through 2014 Dodge Chargers, 2011 through 2019 Ford Fiestas and 2010 and newer Mustangs all require some sort of climate control solution when you want to upgrade the radio.
We didn't even scratch the surface on vehicles that use MOST, A2B, AVB, SPDIF, TOSLINK or data-bus controlled amplifiers. Thankfully, a local specialty mobile enhancement retailer will have access to all the components needed to let you pick nearly any radio you want for these applications. Drop by a store today and see what new radios are available to upgrade your vehicle's technology and entertainment options.