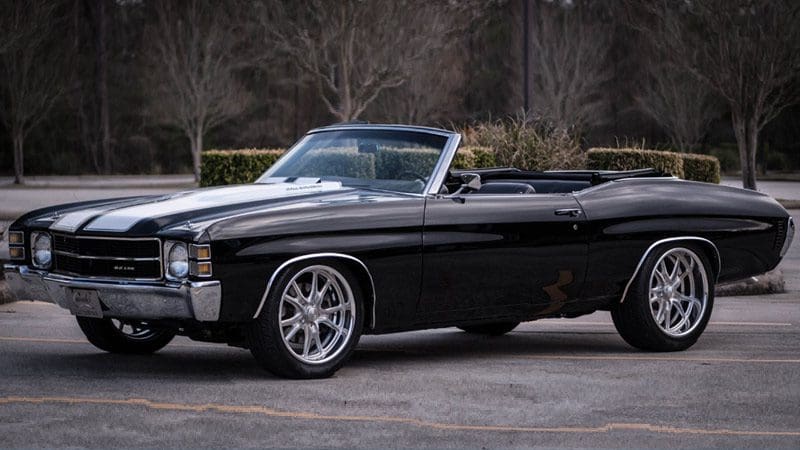 While modern vehicle features such as lane departure warning systems and adaptive cruise control aren't available for your classic car or hot rod, there are modern technologies available for your pride and joy. These will make your next cruise or car show much safer and more enjoyable. Let's take a look at how classic car technology improvements can benefit your classic car without making it look like a spaceship or Knight Rider.
Backup and Parking Camera Systems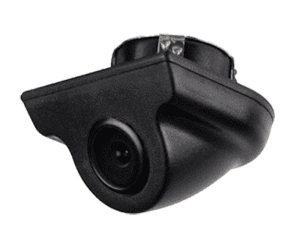 Most new cars come with a backup camera. These camera systems display an image of what is behind your vehicle as soon as the transmission is in reverse gear. If your vehicle has limited rearward visibility, a camera system can prevent accidents and damage with a minimal investment.
These compact cameras are available in flush-mount, surface mount and license plate mount solutions. The cameras are quite small and are available in black and chrome finishes. Integrating a camera into your classic vehicle isn't hard. More importantly, they do not require any permanent modification to your ride.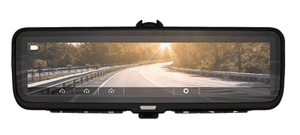 A camera system requires a monitor of some kind. If you have chosen an aftermarket radio solution with a color LCD screen, displaying the camera image is very easy. If the interior of your classic vehicle looks like it just rolled off the factory floor, a qualified mobile enhancement retailer can work with you to develop a custom monitor solution. Perhaps the most common option in these applications is a new rearview mirror with an integrated screen. With a little work, one of these mirrors can be incorporated into a solution that looks like your factory mirror.
Forward Facing Camera and Parking Sensor Solutions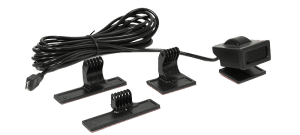 Just as with the backup cameras, mobile enhancement retailers can incorporate a forward-facing camera into the front of your vehicle. These cameras are perfect for avoiding parking curbs and getting nice and close the garage wall at home. Integrating the secondary forward-facing camera into a backup camera system is easy.
Another option is a parking sensor system. Solutions like the Curb Alert Pro can prevent scratches to your bumper or air dam by alerting you when you are getting close to the curb. This system uses a compact sensor that mounts low on your vehicle. As you approach an object, the system emits a series of beeps to let you know you are getting close to it. The speed of the beeps increases as you get closer and closer.
Vehicle Convenience Solutions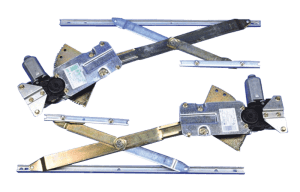 Integrating modern technologies like power door locks, power trunk release and power windows into a classic car are relatively simple options. Switches inside the vehicle can control these features, or you can choose to integrate them into the remote control from a car alarm to keep the vehicle looking stock. In modern cars, these functions are often electronically-controlled from the factory and only require some wiring and relays to make them part of a security system. In an older vehicle where these systems are mechanical, actuators and solenoids are available. The same goes for power windows. There are many kits available to power the factory crank system. If your windows aren't running as smoothly as they should, new regulators are available from companies like Year One, LMC Truck and Classic Industries.
If you live in an area that is cool in the spring and fall, an aftermarket seat heater system is a great way to add comfort to your vehicle. We can integrate these heating panels into a bench or bucket seats with minimal effort. Most systems include a high/low switch to let you choose the warmth level.
Radar Detector and Laser Defense Systems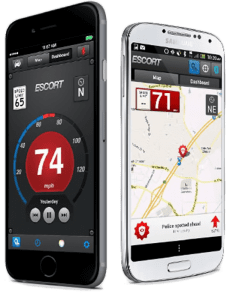 You don't need to be partaking in One Lap of America, The Cannonball Run or The Hot Rod Power Tour to be concerned about getting a speeding ticket. A run to the grocery store for burgers or a quick trip to the parts store for a gasket can be just as harrowing. Modern radar detectors have come a long way from the days of the lunchbox-sized units of the 1980s and 1990s. In fact, a modern custom-installed radar detector can be invisible. The radar receiver fits comfortably behind your front grille. Controlling the system can be accomplished using a smartphone, an IR remote control or by a compact keypad. Alerts are provided audibly, letting you know what kind of radar is in use and how strong the signal is.
Laser speed guns used to be infallible citation. However, now there are many options available to combat these systems by transmitting a distorted laser signal until you can ensure you are traveling at a legal speed. These compact transmitters are smaller than a deck of cards. They can fit in front grilles or air inlets.
Sound Deadening Reduces Noise and Adds Comfort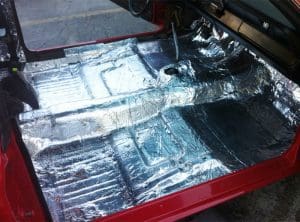 Perhaps one of the most popular upgrades for a classic car or hot rod is to install sound deadening. Sound deadening is available in several different materials. The most common are butyl rubber, mass-loaded vinyl and lead. Each serves to absorb sound energy to help make the interior of your vehicle quieter. The sound deadening material can be applied to the floor, roof, interior or exterior door and quarter panels, the trunk lid and on firewalls.
Very few classic vehicles include air conditioning and unless you are cruising on the Interstate, the interior can get quite hot. If you have a high-power engine and a large-diameter exhaust system, keeping the interior of your vehicle comfortable can be even more challenging. Most sound deadening materials also include a layer of aluminum to help prevent the transmission of heat into the vehicle interior. A layer of sound deadening can make a dramatic difference to the comfort of your vehicle. There are also several spray-on sound deadening and thermal control solutions available. Drop into your local mobile enhancement retailer to find the best solution for your application.
Classic Car Technology Add Comfort, Convenience and Safety
If your classic car or hot rod could use a little help from some modern features and functions, drop by your local mobile enhancement retailer. They can offer you a lot more than just audio system upgrades.