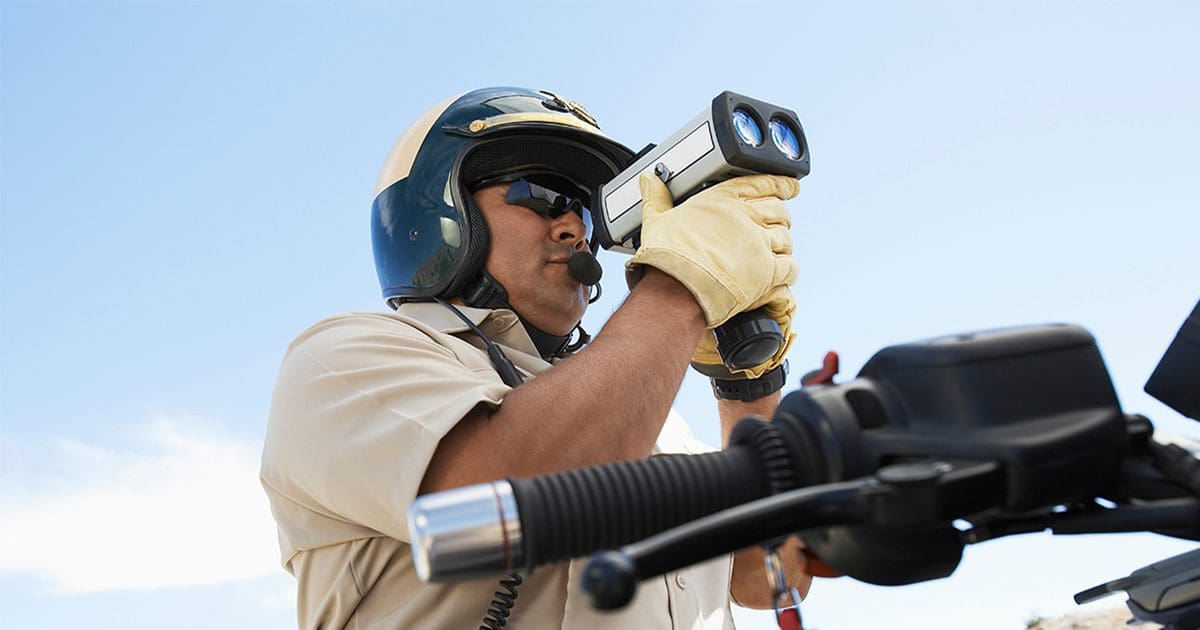 Picking the best radar detector for your car or truck is no easy feat. Every brand out there seems to claim they offer the best sensitivity, excellent false alarm prevention and the ability to detect and scramble lidar signals. Rather than get into the minutiae of which models perform the best, let's get back to the basics about the protection you need to help ensure that you'll arrive at your destination without delays from the local law enforcement agency.
Obey All Traffic Laws
Before diving in, we should clarify that BestCarAudio.com wants all of our readers to obey all local traffic laws. Having the best radar detector and laser defense system isn't a license to drive dangerously or speed. When driving, it's easy to miss a speed limit sign obscured by another vehicle. You might be passing someone on a two-lane road, or you've let the speed creep up. A radar detector offers a gentle reminder to check your pace. Please drive safely at all times.
Radar Detector Styles
There are two basic types of radar detectors: portable and custom installed. A portable radar detector is a unit that mounts to your windshield and typically plugs into a power accessory outlet in your vehicle. While these units offer excellent radar signal sensitivity, their primary benefits are cost and portability. If you own multiple vehicles or rent cars when traveling, transferring a portable detector between vehicles takes a few minutes. One key drawback of portable detectors is that they only detect lidar signals – they don't scramble them. If you get a warning that lidar has been detected, it's often too late to do anything. That said, some systems are upgradable with optional lidar scrambling diffusers.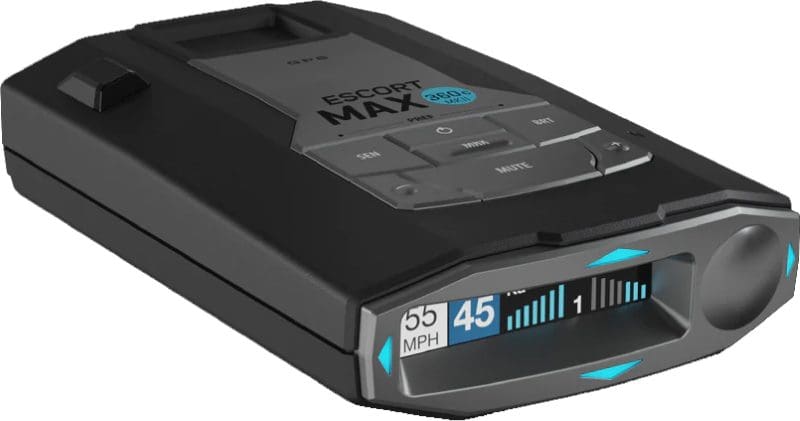 The second style of radar detector is known as a custom-installed solution. There is a control module in these products and, at the very least, separate forward- and rear-facing radar antennae. These days, most of these systems include lidar defense options in the form of LED transceivers that detect lidar signals and broadcast a scrambled response code. This scrambled message gives you a few seconds to check your speed and cancel the signal transmission. When this is done correctly, police officers won't bother you.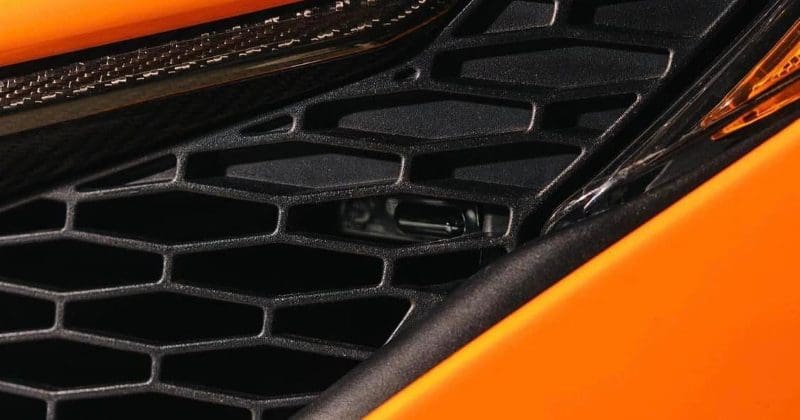 Radar Signal Types
Depending on where you live, different law enforcement agencies use different radar technologies and signal types. Most of us are familiar with X, K and Ka band signals, but you should know about accompanying technologies to get the best radar detector. For example, POP radar systems broadcast for a very short period of time compared with conventional solutions. MultaRadar's MRCD and MRCT are two other types of radar systems that have been popular for a while in Canada and are growing steadily in the U.S. These technologies broadcast radar signals across a range of frequencies, making it much harder for a conventional detector to lock onto. If you're shopping for the best radar detector, make sure it supports MRCT and MRCD. Other radar technologies like Mesta Fusion, Redlex and Gatso might be used in your area. Before buying any radar detector, spend some time researching the technologies you'll need the system to detect.
False Alarm Prevention
Vehicle technologies like adaptive cruise control and blind spot monitoring systems, along with many automatic door openers in buildings, use radar frequencies similar to the ones that the police use. A modern, high-quality detector needs software to discern the difference between someone trying to measure your vehicle's speed and radar signals for a totally different purpose. When you're looking for the best radar detector, make sure it has the option to be updated with new false alarm prevention information.
GPS and Internet Connectivity
Another way to prevent false alarms is to choose a radar detection solution with a GPS system. This information can be used to mark the location of known false alarms. For example, the location can be blocked if a door opener at a store triggers a false alarm. Many of the best radar detectors work with a smartphone application that can share the locations of false alarms and the locations of speed traps, red light cameras and traffic cameras. Add this to your list of features for a detector purchase.
Lidar or Laser Speed Measurement
Lidar, or laser radar, is a topic totally separate from radar. Instead of high-frequency electromagnetic signals (radar), these systems use invisible light pulses. The lidar gun transmits a series of light pulses, then measures how long it takes for them to be reflected from the vehicle back to the gun. Based on the timing, the system can calculate the vehicle's speed. The problem with lidar, in terms of avoiding tickets, is that the systems are extremely fast, and the light beams are very narrow. A police officer might aim the gun at a vehicle traveling a few in front of or behind yours and measure its speed without you knowing.
As we mentioned, even the best portable radar detector, on its own, will only alert you when it detects a lidar signal. If the gun is pointed directly at your vehicle, it's too late. To protect yourself against lidar, you need a defense system to detect the pulsed light signals and transmit a scrambled pattern that confuses the lidar gun. Most custom-installed speeding ticket avoidance solutions include lidar defense, and many portable detectors can be upgraded with optional installed sensors.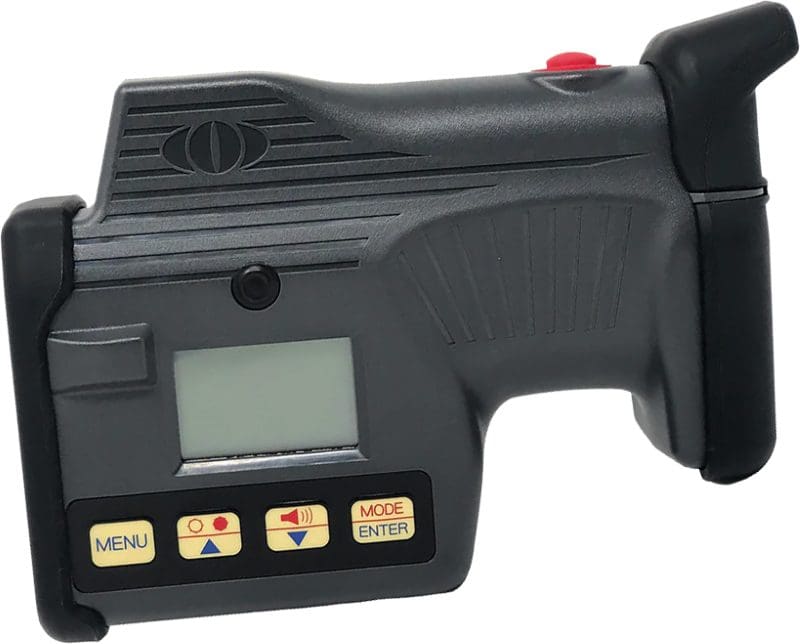 Radar Detector Detector Immunity
If you travel from state to state or province to province, having a radar detector immune to detection is a wise investment. The last thing you want is to get a ticket because you forgot to turn off your radar detector.
Clear Display and Intuitive Interface
You'll want to look at the display on the radar detector you are purchasing under several different lighting conditions to ensure that you'll be able to see it clearly from all angles. If you've chosen a detector with laser defense options, ask the product specialist how the system works. You will likely need to choose a location for the control panel that's easily accessible while driving so you can turn off the defense system. You can learn more about ways to use these technologies in this article.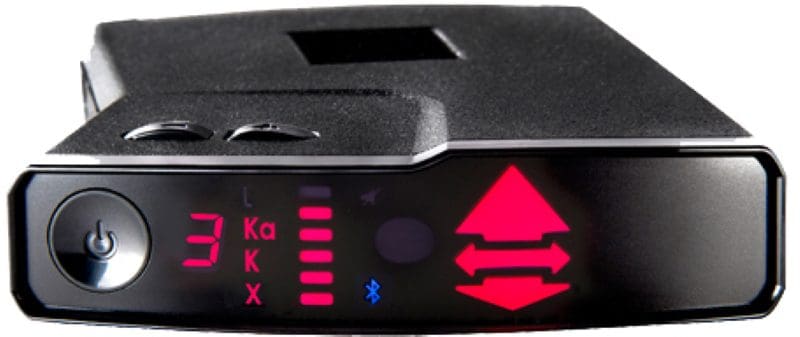 Choose Expert Installation
If you've chosen a defense system for lidar, proper installation and configuration are paramount to the performance and reliability of the system. If the sensors aren't positioned and aligned correctly, the system won't work. Start your research by looking for a shop that has examples of its craftsmanship on their website or social media. Talk with the staff about how many sensors they will use to provide adequate coverage and where the sensors will be mounted. Many high-end shops can create virtually invisible installations using acrylic plastic to integrate the sensors into the grille, radiator opening or around a license plate.
Custom display and control panel installation is another topic that needs to be discussed. These can be mounted quickly and easily with small brackets and high-quality two-sided tapes, or they can be integrated into custom pods, panels or your rearview mirror. The options for custom fabrication are nearly endless.
If you've purchased a portable detector, ask whether a wire harness can be installed in your vehicle so you don't have a cord dangling from the windshield. Companies like BlendMount make high-quality vehicle-specific mounts that eliminate the need for suction cups and similar mounting methods. These look great and work fantastically.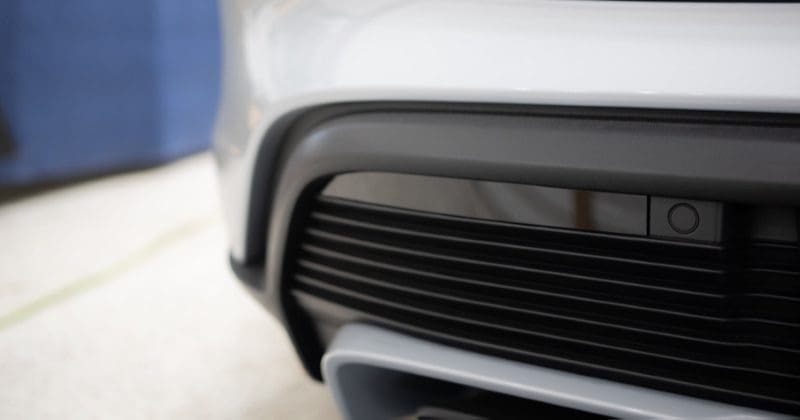 Choosing the Best Radar Detector Isn't Easy
As with most vehicle accessory purchases, investing some time in determining your needs before you visit a store is a wise decision. Research what the local law enforcement agencies use for vehicle speed measurement. Think about whether a portable or custom-installed solution is best. Be ready to ask about GPS, the display, and how easy it will be to upgrade the system's software and features. Armed with appropriate answers to these questions, you'll be able to choose the best radar detector for your needs quite easily.