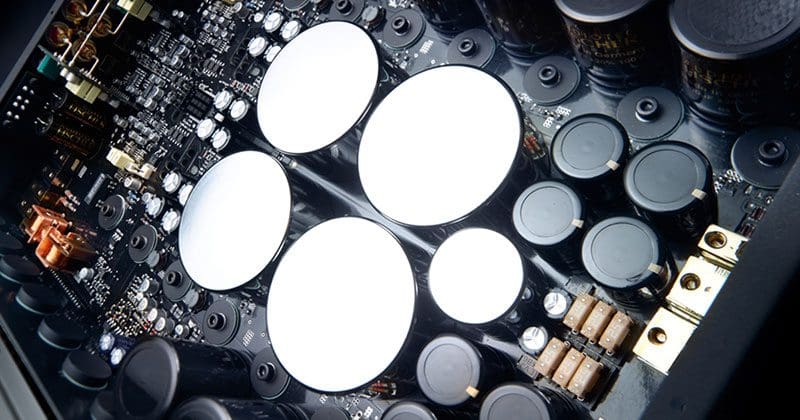 Wouldn't it be nice to have a really small car audio amplifier that would make lots of power and fit in the palm of your hand? Based on experience, we've come to expect that consumer electronics increase in power and capability while shrinking in size as new generations are released every year or so. For computers, Moore's law has held true with a doubling of transistors in a computer processor every two years. That same philosophy doesn't work for amplifiers. Here are a few things to think about before you rush out to buy a really small amp for your car or truck.
Car Audio Amplifier Efficiency
Mobile audio amplifiers need to have a heat sink because they are not 100% efficient. This lack of perfect efficiency means some of the power that goes into the amp is converted (or wasted) as heat rather than being output to your speakers. For a Class-AB amp, efficiency at 1/3-rated power might be around 35% and a Class-D amp would be up around 70%. Even at 70%, if the amp is producing 100 watts of power, it's still turning 43 watts into heat.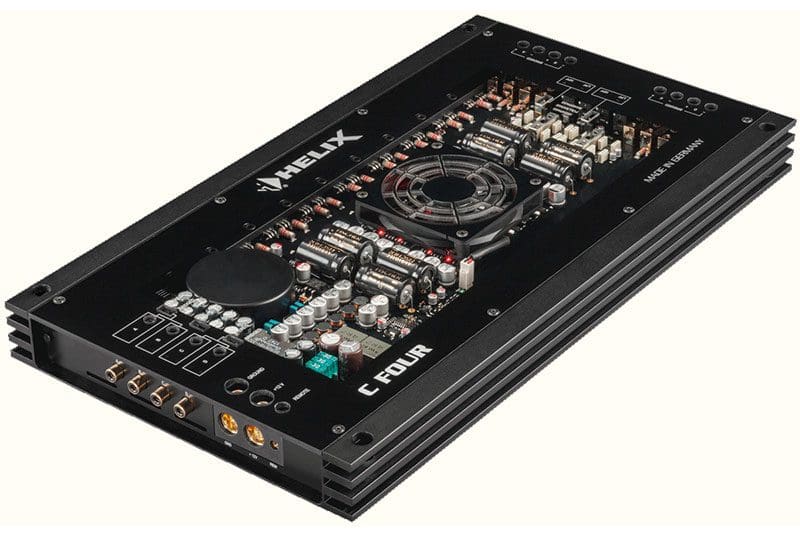 This heat, if not controlled, will damage the components in the amp. To prevent this, amplifier designers attach heat-generating devices to a heat sink. Most modern amplifiers use aluminum extrusions to wick heat away from the transistors and MOSFETS that handle large amounts of current. The heat sink needs to transfer this heat into the air around the amp and as such, it needs to be a specific size for a given amount of energy transfer.
What Happens When an Amplifier Heat Sink Is Too Small?
Sadly, there are lots of amplifiers on the market that don't have large enough heat sinks. What happens when these amplifiers get hot? Depending on how the amp was designed, it may simply turn itself off at a certain temperature. Some amps include circuits that reduce the voltage of the power supply in hopes of reducing the amount of power being wasted.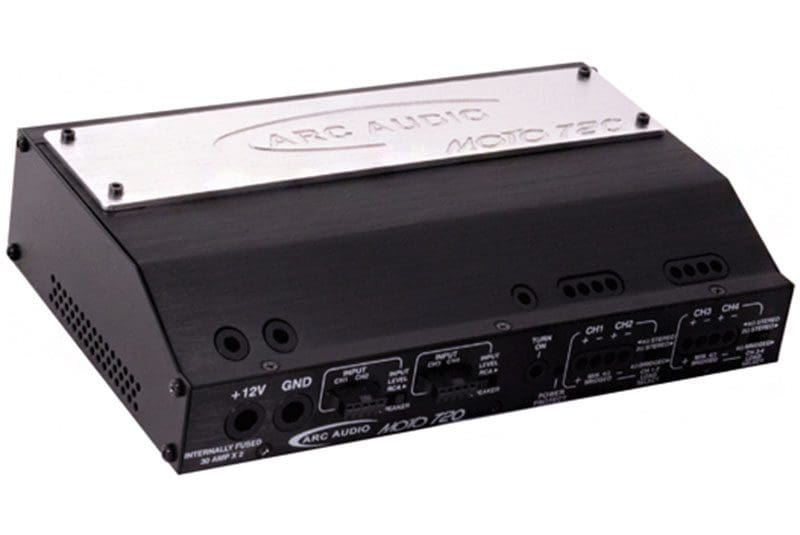 If you live somewhere that experiences high temperatures, or you listen to your music at high volume levels, have your local specialty mobile enhancement retailer help you choose an amplifier with a large enough heat sink that it functions reliably.
What Else Limits the Size of a Car Audio Amplifier?
Aside from needing enough space to physically house the power supply, signal processing and output devices, another factor that puts a limit on the size of an amplifier is having enough room for the various connections and controls required to make the amp work. Once a designer has found room for the power, signal and speaker connections, he or she needs to find room for sensitivity and crossover adjustments, as well as switches for crossover functions. Subwoofer amps often need a jack for a remote level control, and that space is part of the chassis design. If the amp needs bandpass crossovers, an infrasonic filter and signal routing switches, the end panels of the amp can very quickly run out of space.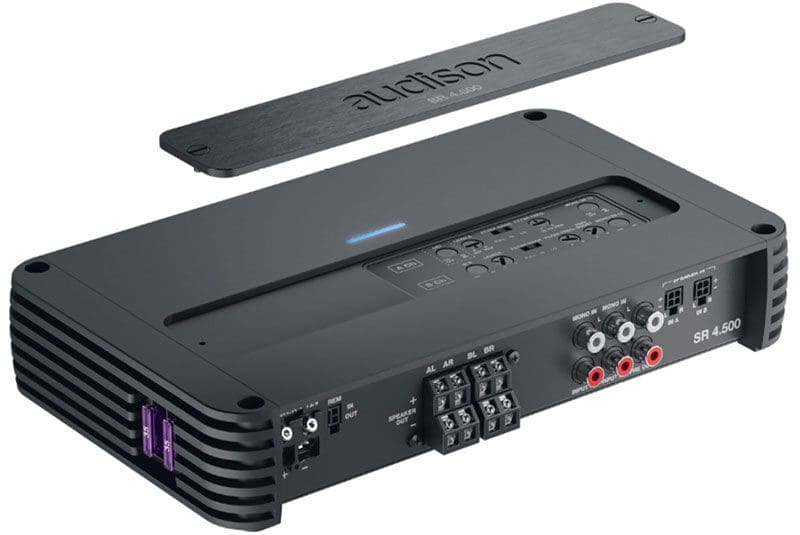 Is a Small Car Audio Amplifier Better?
As we mentioned in our article about compact amplifiers, cramming a lot of circuitry in a very small space has some drawbacks. In almost every example we've seen, really small car audio amplifiers have worse signal-to-noise performance specifications than their larger counterparts. The last thing you want after having your mobile audio system upgraded is to hear hiss between songs.
Choose Reliability of Size
Unless you are trying to fit an amp into a very small location like the fairing of a motorcycle, you are always better off choosing a solution with a relatively large heat sink and, most importantly, great specifications. Drop by your local specialty mobile enhancement retailer today to audition the different amplifiers available to suit your car audio system upgrade.