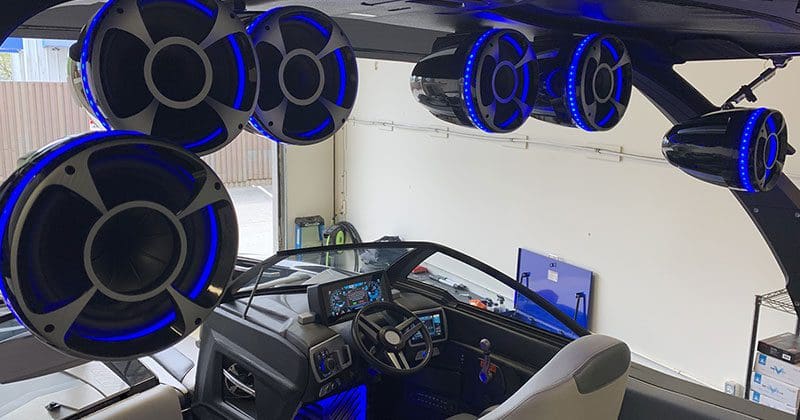 Upgrading the stereo system on your boat with new speakers, high-power amplifiers and subwoofers is a great way to make a day on the water a lot more fun. Just be aware that the behind-the-scenes work involved in these installations can take more time and is a lot more complicated than the equivalent work on upgrading a car or truck. Let's look at a few reasons why marine entertainment system upgrades cost a little more.
Marine-Grade Wiring Ensures Reliability
Depending on whether your boat is used in fresh- or saltwater, marine-grade wiring is either a good idea or an absolute necessity. High humidity levels associated with boats and personal watercraft can accelerate the corrosion process and cause electrical connections to amplifiers, batteries, speakers and source units to fail. Taking precautions like coating connections with dielectric silicone and adhesive-lined heat-shrink tubing can help a lot.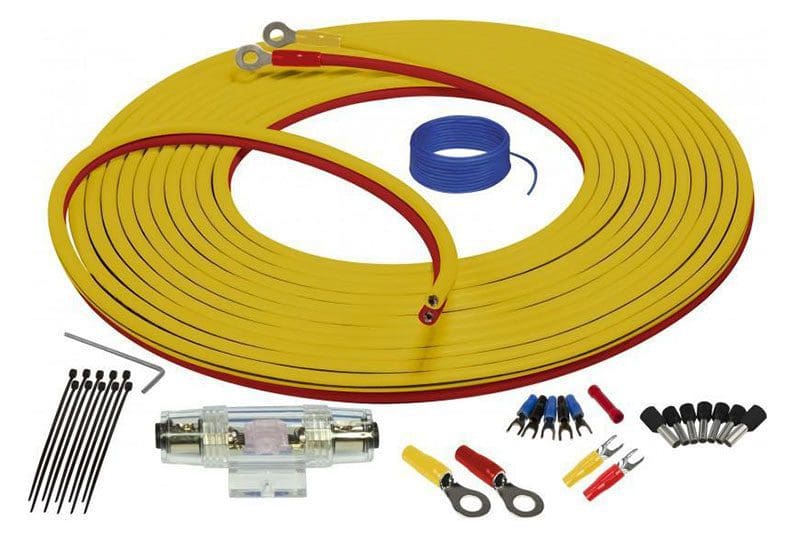 What works even better is for the installer to use dedicated marine-grade cables and wiring. Companies like JL Audio, T-Spec and Stinger offer power cable that includes tinning — a thin coating of tin — on top of each copper strand. This coating helps to prevent corrosion so your sound system will play reliably for years and years.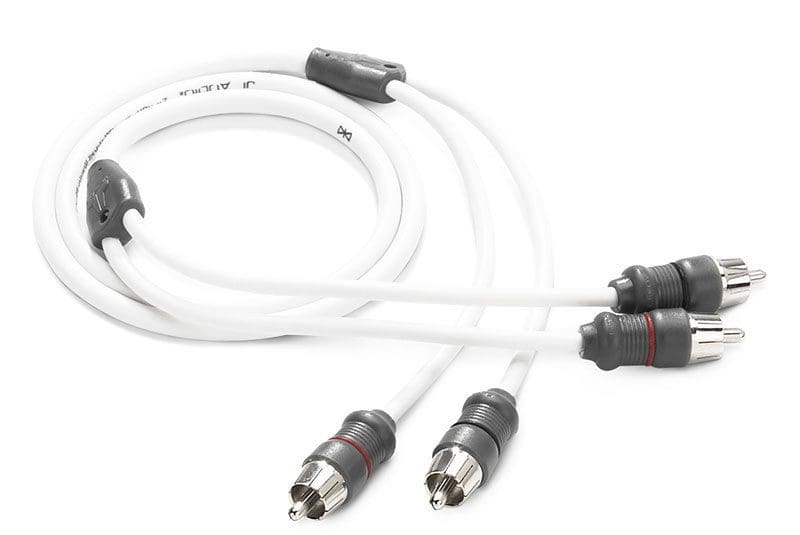 Running Wires Takes Time
If an installer has to run a power wire, speaker cable or interconnect to the trunk of a car or truck, they can typically lift the door sill trim panels, raise the carpet and lay the cables in place. Depending on the application, this can be much more difficult in a boat, especially a sailboat. Often, the factory wire harness on a boat runs through dedicated cable channels, but without access, so adding new wiring can be time-consuming. The process may involve removing storage cabinets or upholstery to execute correctly.
If you are planning to add speakers to a wakeboard tower, you'll want the cables to run inside the tubes for a clean look. Once again, this process takes time. Holes have to be drilled, a wire fish run through the tubing, then the wires pulled afterward. Proper grommets on access holes are paramount to ensuring the system functions reliably. Since most people want to listen to their tower speakers at high volumes, the wire should be relatively large — 14 gauge as opposed to 16 or 18. This added bulk adds further complexity to the install time.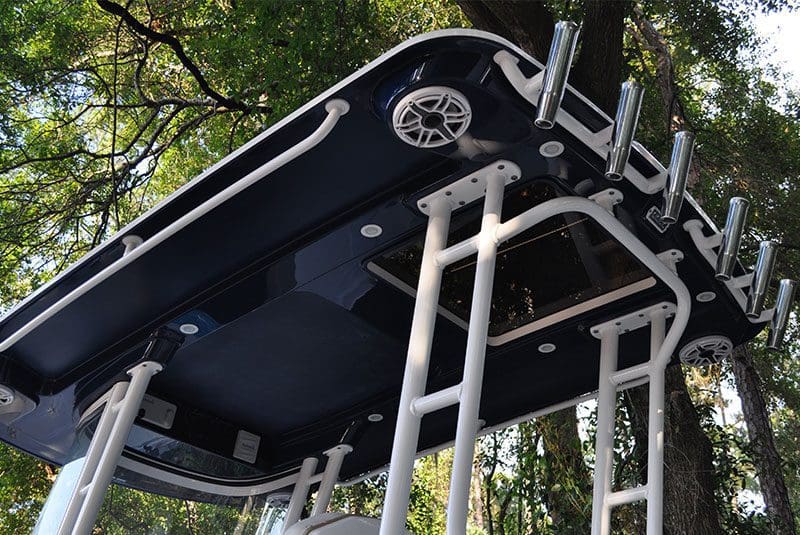 Ignition-Protected Devices are Mandatory
If your battery bank or electronics share space with your engine or fuel cell, it is mandatory to use American Yacht and Boat Council (ABYC) E-11 or SAE J1171 Ignition-Protected devices. For example, circuit breakers, battery disconnects and any electronics must be designed in a way so they will not ignite a combustible air/fuel mixture. Stinger and T-Spec offer circuit breakers that are compliant. Several companies also offer source units and remote controls that feature Ignition-Protected designs. There have been many cases of explosions due to electronics igniting fuel vapors in the hull or engine compartment of a boat.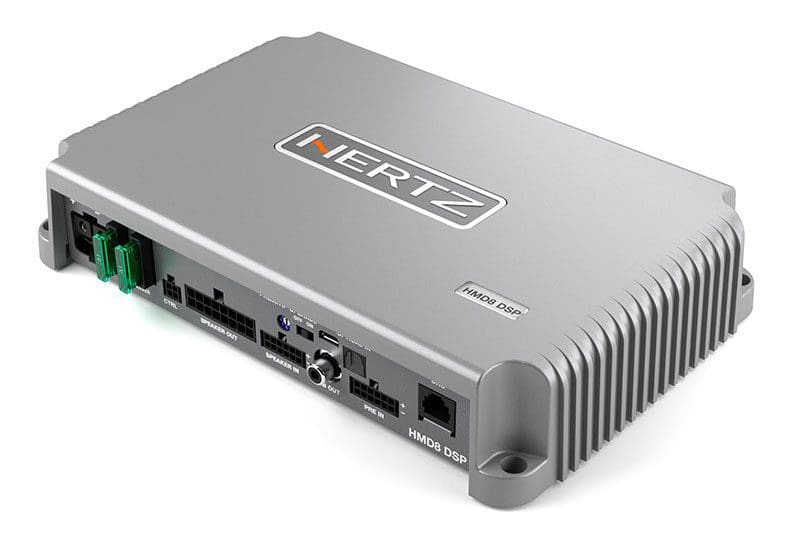 Corrosion-Resistant Fasteners and Water-Resistant Materials
In a car or truck, an installer can create an amp rack or subwoofer enclosure in the spare tire well or behind a seat out of plywood or MDF. The wet conditions of a boat will cause these woods to swell up, deform and fail. Materials like PVC or ABS plastic are commonly used for amplifier mounting panels. Speaker spacers are often cut out of acrylic plastic. Dedicated marine-grade materials like King StarBoard high-density polyethylene (HDPE) have built-in UV protection to ensure they won't chalk, fade or turn yellow over time. These plastics cost significantly more than wood, adding to the cost of installation.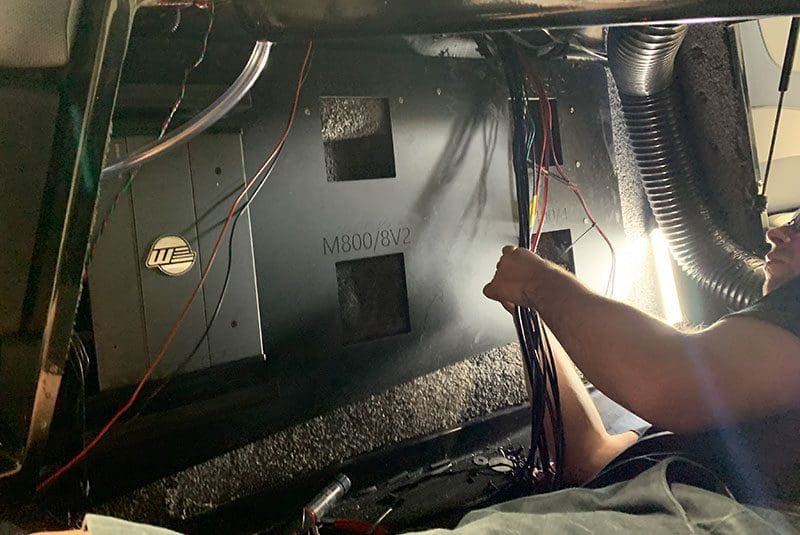 When it comes to mounting equipment, especially speakers that are directly exposed to water from splashes and rain, corrosion-resistant stainless-steel fasteners are a must. Again, these fasteners cost a little more than their black oxide or zinc-coated brethren. In the long run, preventing rust and streaks of brown running down your hull makes this upgrade a worthwhile investment.
Professional Marine Electronics Installation Ensures Reliability
Before you ask a friend who's an electrician or a cousin who used to install car stereos in the '90s to work on your boat, ensure they have the tools, training and materials to ensure the installation, integration and configuration will result in an audio system that's enjoyable and reliable. In the same way you'd search for the best painter to create a family portrait, be sure to choose an expert to upgrade the electronics and entertainment systems on your boat. If you'd like to learn more about the marine entertainment system options available for your boat, check out our Marine Audio Upgrades article.