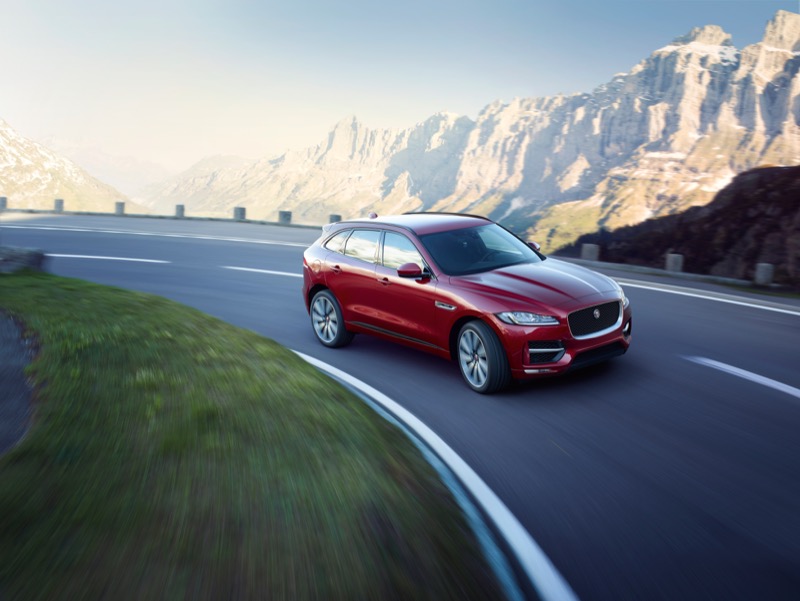 What times we live in … For the first time in the United States, the sporty prancing cat is entering the diesel market. We thought just an SUV from Jaguar was forward-thinking and enabled the company to stay current with other luxury brand offerings, such as the Audi Q5 and BMW X3 / X5 / X6 and Porsche Macan. The company has the ability to share its platforms and technical expertise with sister brand Land Rover. But now Jaguar goes all crazy and contradictory to the gasoline roots of the brand in the United States, albeit in a good way. For those of us with a long commute who live close to an interstate, a diesel engine makes a lot of sense. European commuters have known about its benefits for years. And we can attest that the new Jaguar 2.0 liter diesel is a great engine. Although the F-Pace is not as quick as its gasoline brother, with Audi leaving the building, the Jaguar F-Pace is the only option for a small diesel SUV. Range Rover only offers compression-ignition in its larger models.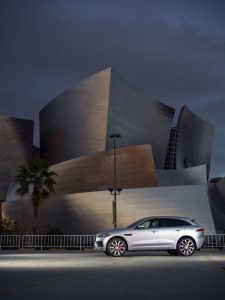 So what are the benefits? The ability to get more than 30 mpg out of an SUV! We are excited to check out Toyota's Highlander Hybrid (coming soon – watch this space) to see if we can coax that kind of fuel economy out of an SUV (however, the Highlander is a bit larger in size). Nary a whiff of diesel fumes comes out of the exhaust. Although there is no clanking at startup, I did detect an exhaust profile similar to a Mitsubishi Fuso box truck when pressing the ignition button. It is something other people may not even notice until you point out your Jag is a diesel (it still hasn't sunk in yet!).
The wheels on my F-Pace R-Sport were a gorgeous 20-inch split-spoke style. When I used the motorized trunk (now almost a must-have in any vehicle), I noticed a bulge in the trunk floor. It looked almost like a hump for a hybrid battery pack, which required further investigation. It turned out to be another automotive rarity: a full-size spare! This is a welcome addition for any SUV rolling on dubs just in case you hit a really deep pothole. Sometimes procuring a tire of that size can be a daunting task, especially if you're traveling in the middle of nowhere. If you go for the R-Sport, there is additional body cladding – the body kit looks tasteful. It might make those looking at the regular F-Pace even take a look at tasteful aftermarket options.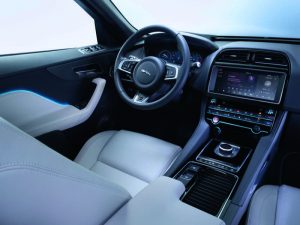 The cabin finish is sumptuous Jaguar British leather. I will give it up for the Meridian sound system that does good work providing a realistic image at realistic volume levels. This wasn't even the 17-speaker version, but rather the 11-speaker version. It does sound nice but there is always room for more sub-bass that can be had by sacrificing a touch of trunk space. While there are three surround sound options, I usually went with the Meridian setting. You can also go with options from Dolby or DTS's latest-and-greatest. The only quibble is that you have to delve through a few menu screens to change these settings on the fly. For most users, toggling the settings will be a hassle.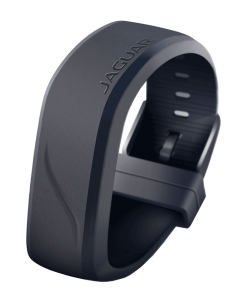 The 10.2-inch infotainment screen is very clear to the eye. You can pinch or swipe, but you do have to cycle through some menus to perform most tasks. One cool feature for sports lovers on the go is the Jaguar Activity Key, a rugged, submersible arm band. You can lock your regular keys and belongings inside the Jag, using it as a storage locker. To lock the Jag, just swipe the band over the letter "J" in Jaguar on the trunk lid. Swipe again when you return to unlock. The aftermarket offers some similar solutions for other makes and models if you desire a way to lock your vehicle without the keys.
Overall, the F-Pace is a beautiful SUV. Diesel adds practicality, range and potential reliability to keep the vehicle in service for years. Add some window film for a nice look, some paint protection to keep it looking smart, and maybe a few other exterior tweaks and you'll have one of the prettiest smaller SUVs out there.