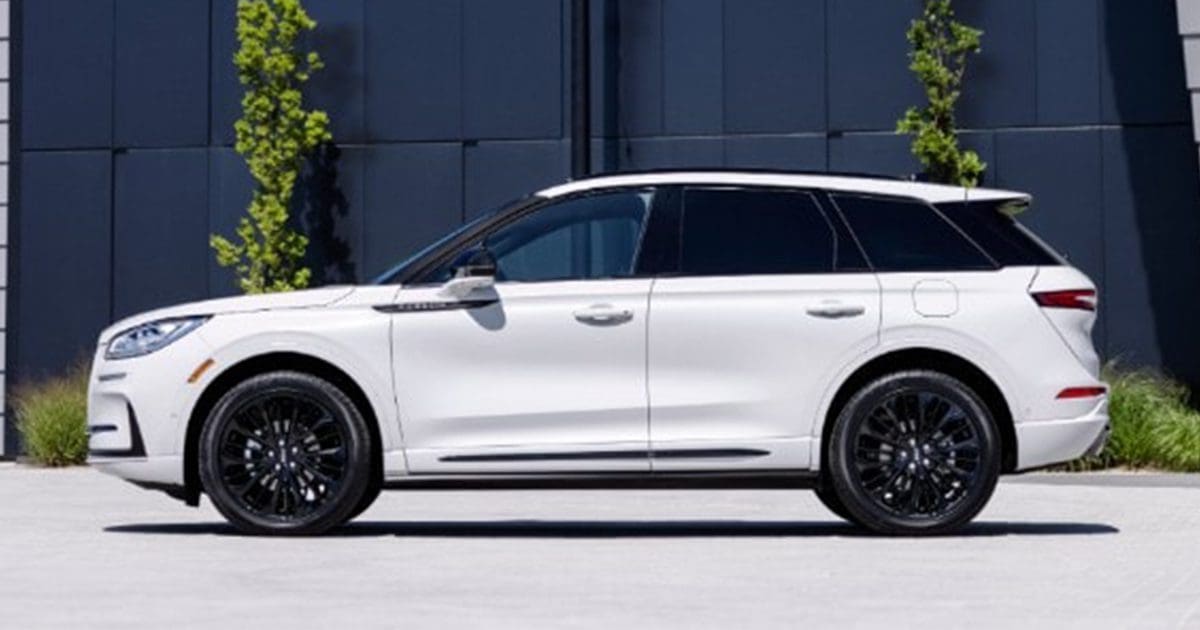 When Lincoln overhauled its Navigator for 2018, it was an instant success. The new large luxury SUV featured all the latest technology in a sumptuous package that was miles away from the Lincoln of yesteryear, with no gold Signature Series badges or landau roofs. Instead, it was a comprehensive package that was also miles away from the Expedition it's based on. Lincoln's Corsair, which made its debut in 2019, may share its architecture with the Ford Escape, but it is a luxurious small CUV. It's missing only a few bits of tech from the Navigator … and of course it's also missing that immense interior. But you won't miss that when you're navigating into a tight parking spot.
Small Yet Mighty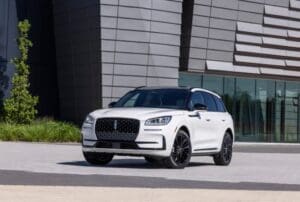 Michael Sprague, director of marketing for Lincoln, said, "The all-new Corsair has all the technology and power our clients want in a package that complements their lifestyle. It rounds out our portfolio, providing a compelling choice in the highly competitive small premium SUV segment."
I tried the 2.3-liter turbo, which delivers 295 horsepower and 310 ft.-lbs. of torque mated to Ford's eight-speed automatic transmission. It has all the power you need for something that's designed more for luxury vs. outright speed. Interestingly, the other engine option is the Corsair Plug-In Hybrid. It will deliver excellent fuel economy at 33 mpg combined and potentially allows you to be eligible for a federal tax credit. My gasoline tester delivered around 24 mpg in a mix of city and highway driving. For those who want the latest in tech and fuel economy, the Plug-In Hybrid might be the preferred choice.
Library-Like Quiet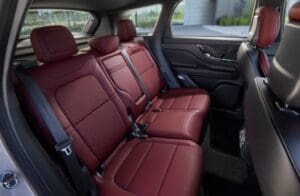 The Lincoln Corsair is not meant to be a sports car. We really appreciated the whisper-quiet cabin, with a few hidden technologies to help keep the decibels down. First, a dual-wall dashboard in the engine compartment provides an additional sound-dampening barrier between passengers and the engine. The space is made with sheet-molded composite material with an air gap in between.
Active noise control is built into the Revel audio system. This technology uses strategically placed microphones throughout the cabin to detect specific frequencies that contribute to noise. When unwanted frequencies are discovered, the system cancels them out by producing opposing sound waves through the audio system speakers. The Revel system features 14 speakers and, aside from the deepest subbass, is spectrally and sonically accurate.
The calming atmosphere is further enhanced by six unique symphonic chimes. These crystalline chimes, recorded by the Detroit Symphony Orchestra, replace standard electronic alerts to inform drivers of everything from an open fuel door to an unbuckled seat belt. It is certainly nicer than the typical buzzer of a '90s car or the bong of a 2000s vehicle.
You Can Go Keyless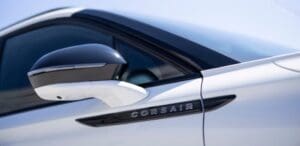 The Corsair was developed to promote Ford's keyless technology. Some people don't want to be bothered with key fobs. Recently we swapped our New York house with family friends in Miami. They left their car at the airport long-term parking. Luckily, we just caught up with them in New York so we could grab their key fob for their Jeep. If they had owned a Corsair, they could have loaned the CUV to us without a traditional key fob. Up to four drivers can be created in an app and shared remotely, in addition to the standard key fob. With Phone As A Key used with the Lincoln app, drivers can lock and unlock the vehicle, open the liftgate and, most importantly, start and drive the Corsair – without a traditional key fob. Phone As A Key also lets drivers recall individual preferences for adjusting the front seat, exterior mirrors and steering column. Comfort and entertainment settings can be activated as well.
All the Safety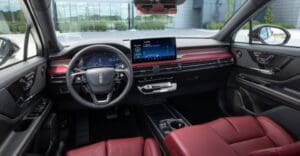 All the expected safety suites are onboard. Adaptive cruise control with traffic jam assist guides the Corsair in stop-and-go traffic. With speed sign recognition, the unit will automatically adjust speed based on that information. You can override the tech, but it can be nice for the vehicle to automatically slow down in an area where speed traps may be prevalent. The Corsair also features evasive steering assist, which helps avoid a collision with a slower or stopped vehicle. Lincoln notes that the feature provides additional steering support when a collision cannot be avoided by braking alone.
The Corsair is Lincoln's luxury cute ute, but with nearly all the tech of its big brother Navigator. My tester did not have the top-of-the-line BlueCruise, which is Ford's response to GM's SuperCruise. It is slated to arrive in models later in 2023. That will allow for a full-on hands-free highway experience (you'll still have to monitor the road). Pricing runs from $38K to over $60K fully loaded. Choose your options wisely and you'll have a quiet, comfortable SUV that is still good on gas, coupled with forward-thinking tech.