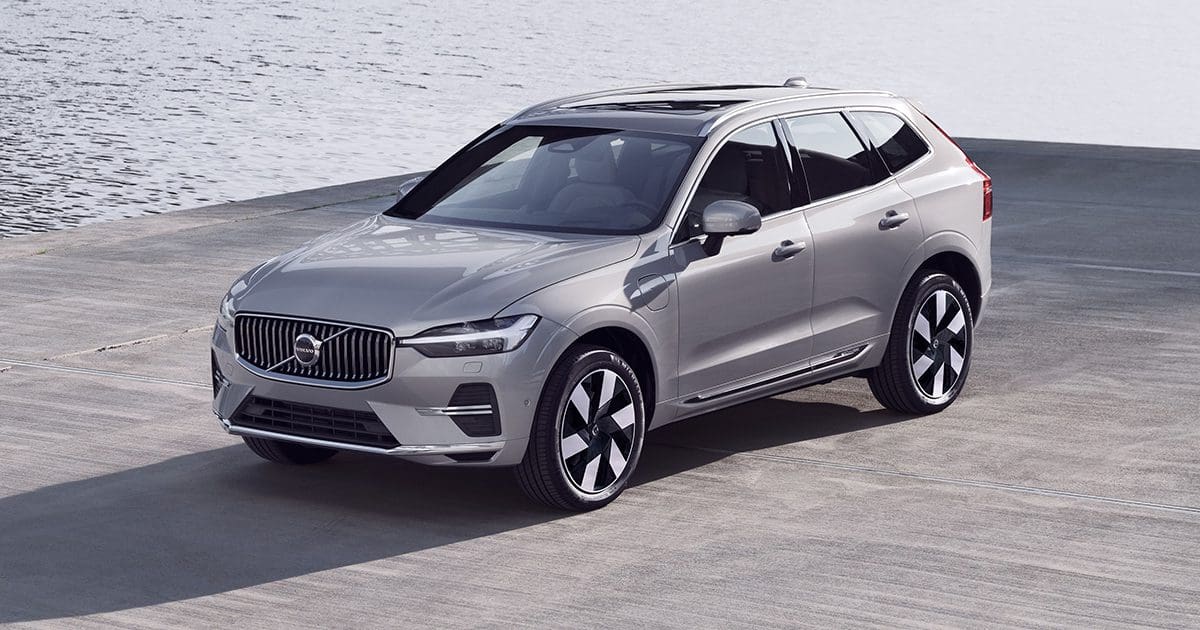 The midsize SUV space is crowded. Volvo wants to separate itself from the pack by not only offering a vehicle with its usual safety features, but also one that's a technology workhorse. You want a hybrid that you can drive electric-only so you only need to worry about filling up with gas on long trips? Check. You want a large center touchscreen with built-in Google integration from the factory? Check. Finally, how about AWD capabilities in case you need to do a little off-roading or get around in the snow? Check.
PowerTraining!
For those not ready for a fully electric vehicle, the Volvo XC60 Recharge offers the best of both worlds. When plugged in and topped off, you get 35 miles of fully electric range without range anxiety. Volvo really wants you to plug in your vehicle to take advantage of the extra range and efficiency. In fact, the entire 2023 lineup of Volvo cars in the U.S. will consist of mild hybrid, hybrid or electric vehicles equipped with Google built-in. For those without access to an electrical outlet, you don't need to plug in the vehicle and can rely solely on the gasoline powertrain. But if you can plug it in, the 35 miles is usually enough for most folks to get through their commute without having to stop for gas.
The Gas Engine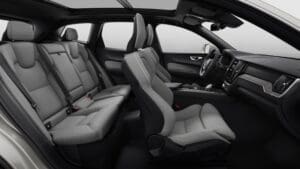 Volvo uses a 2.0-liter turbocharged gas engine that is powerful enough alone at 312 horsepower. When you can plug in, the electric motor adds an additional 143 horsepower to the mix for a total of 455. The XC60 is not wanting for power when topped off with electrons. I was also impressed at the vehicle heating even when relying on electric only. The rough Swedish winters have prepared the engineers to develop an electric heat pump that works well without totally draining the battery. There are also three settings for the heated seats and steering wheel. The highest setting is nuclear hot that counteracts frigid temperatures!
Electric Time
You can recharge the battery using 110V or 220V outlets at home. My house has a Level 2 charger that topped the battery off in about five hours. If you only have access to 110V, figure you'll have to triple that time. But since most people usually park the car when they get home and don't need it again for 12 hours, it's up to you whether you want to install a Level 2 charger at home. With the Volvo mild hybrid setup, it makes installing a Level 2 "faster" charger optional. You can get away with a regular household outlet because of the smaller-sized battery pack.
Luxurious Cabin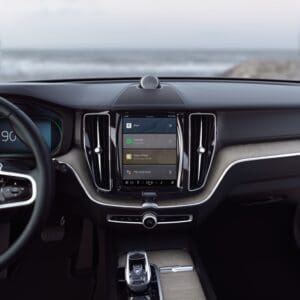 The understated Swedish-designed cabin features low-gloss wood surfaces and Nappa leather. The air purification system seems to work well – it's hard to test, but it seems that the filtration is removing large particulates and external odors. I liked the simple and vivid heads-up display. The 12.3-inch touchscreen is easy to use and, with the help of Google integration, works great. I liked the Google navigation integration – the voice recognition software actually works and helps you get to your next destination. Moreover, the traffic data was always up to date.
B&W Sound System
I was very impressed with the B&W sound system. It features 15 drivers, including a 10-inch subwoofer. Total watts are specified at 1,460. It does pound! Perhaps not like a full-on aftermarket system with outboard amplification, but it really hits hard. Vocals are clear. The DSP can hone the image right into the center of the soundstage when you select Driver mode for the system balance. As a nod to Swedish musicianship, the B&W Concert Hall setting is tuned to the same specifications as the world-famous Gothenburg Concert Hall. You can also select Sound Studio or Jazz Club.
Play It Safe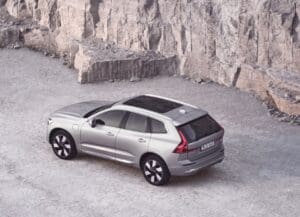 Volvo is known for safety, and the XC60 does not disappoint. The LED headlights pivot so you have a clear view of your periphery when making a turn. The ADAS Collision Avoidance features vehicle protection that includes cyclist warnings and animal warnings. If you're going to run off the road, the Volvo will mitigate it and nudge you back to safety. Same for the Lane Keeping Aid. The Blind Spot Information System will not only alert you of vehicles in your blind spot, but also will automatically brake if it senses something backing out of a parking spot.
The Volvo XC60 Recharge is safe, fuel efficient and has an understated elegance that is on par with high-luxury vehicles. If you're cross-shopping German counterparts such as the BMW X3 or Audi Q5, check out the Volvo as well. It can be optioned with nearly every popular tech feature and comes with the hybrid system. My tester was maxed out coming in at $74K, which was still reasonable for the tech and luxury within.