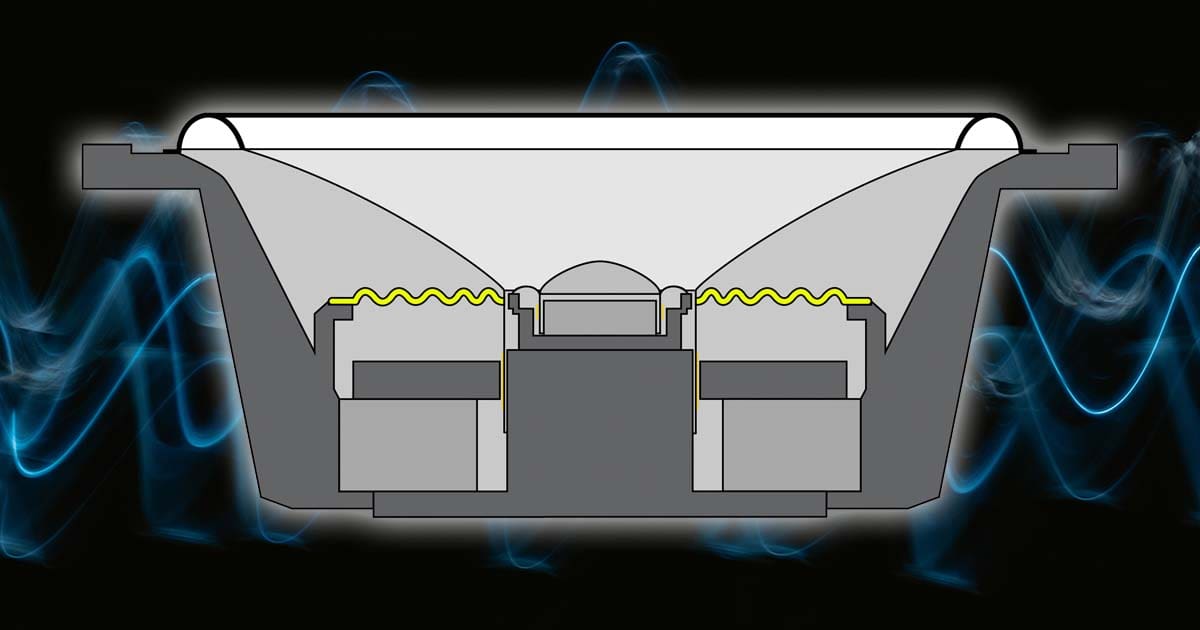 What in the world is a coincident coaxial speaker, and how do we measure intermodulation distortion? We know both of these questions were the first thing you thought about when you woke up this morning. But, don't fret; the BestCarAudio.com team is here to answer these life-altering questions, calm your nerves and, of course, help you choose the best solutions possible for your car audio system upgrade. Well, OK, at least one of those statements is accurate.
What Is a Coincident Coaxial Speaker?
Most of our readers will be familiar with the concept of a coaxial speaker. A coaxial speaker has a tweeter mounted in the center of the midrange driver or woofer. In most applications, this tweeter is mounted on a post or is attached to a bridge that suspends it above the woofer.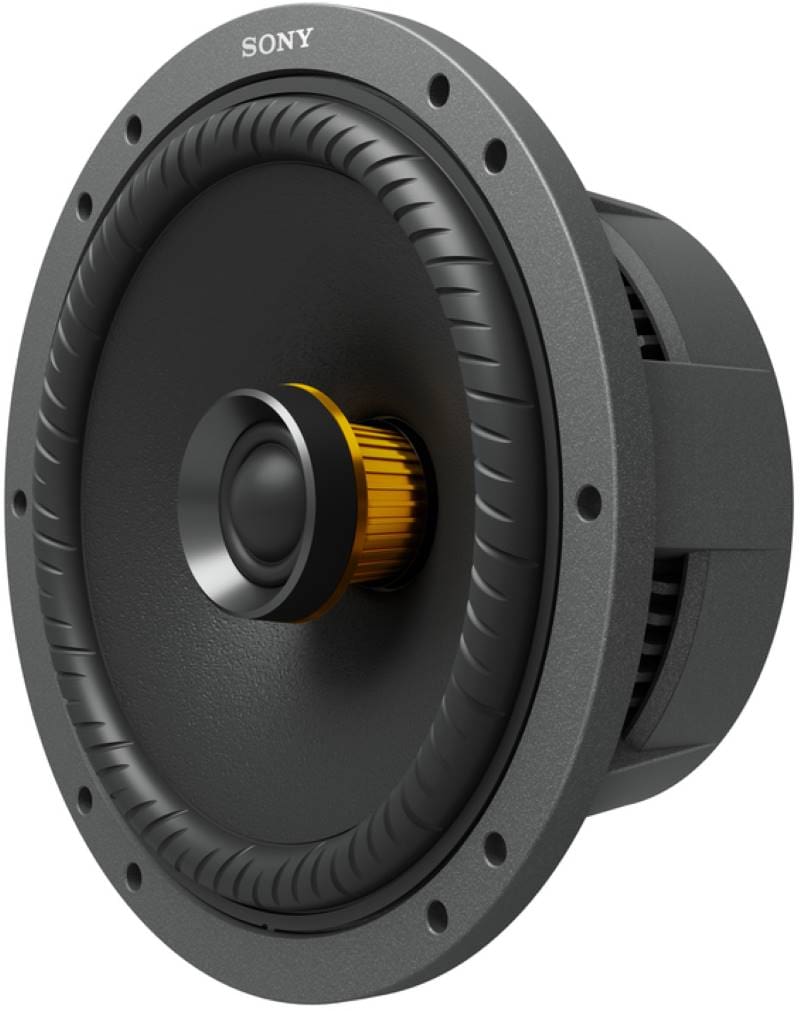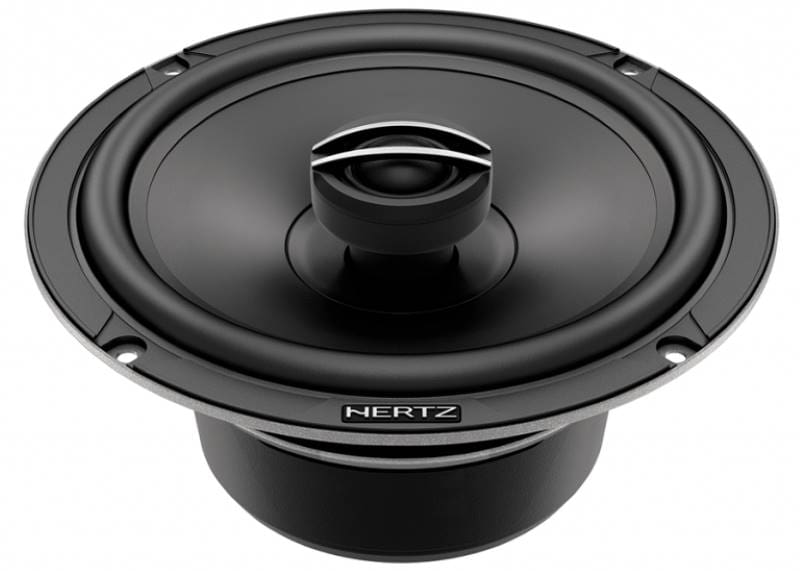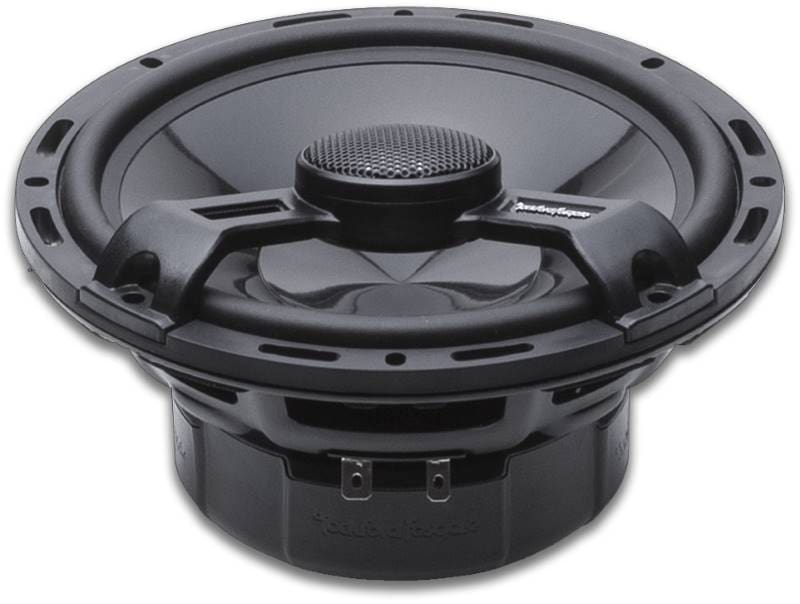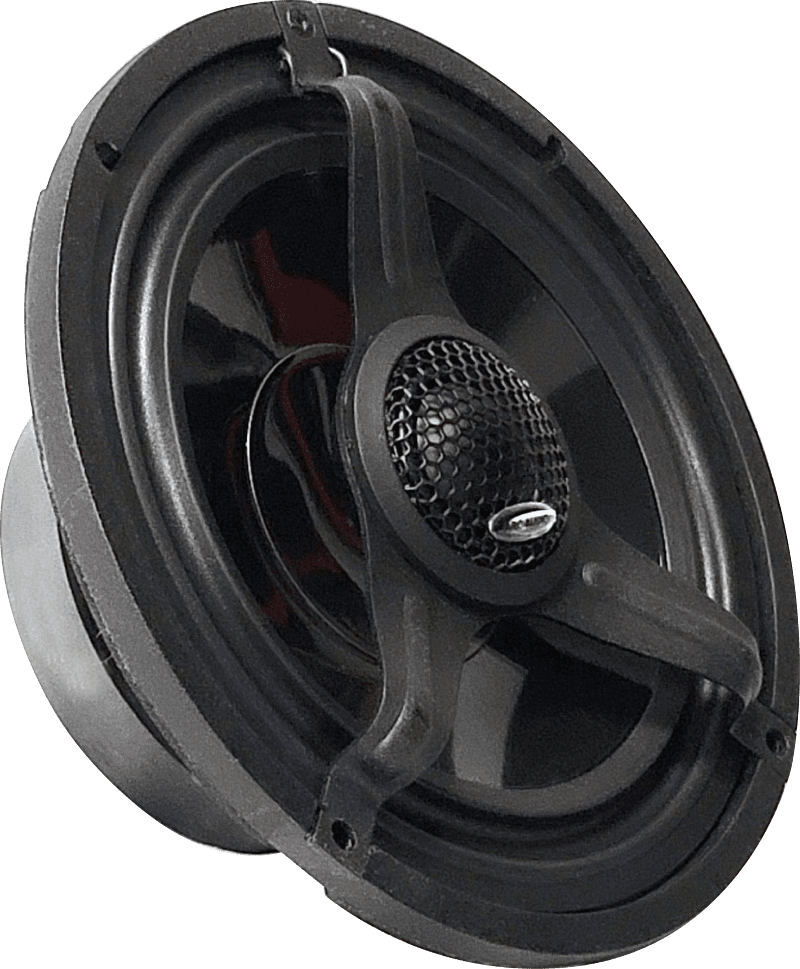 In a coincident driver, the centrally mounted tweeter is moved deep into the speaker so that it's closer to the base of the cone rather than being in line with the surround. The purported benefit of these drivers is that the high-frequency sound source is better aligned with the output of the woofer.
What Is Intermodulation Distortion?
We've talked about Intermodulation Distortion (IMD) previously in a discussion about car audio amplifiers. In short, IMD happens with two sounds or frequencies are played at the same time and products of those frequencies are added to the output. Allow us to provide an example.
The standard IMD test for car audio amplifiers is called the ITU-R test. This evaluation involves playing sine waves at 19 and 20 kHz simultaneously, then testing the output of the device (amplifier, processor or source unit) to evaluate for any unwanted products.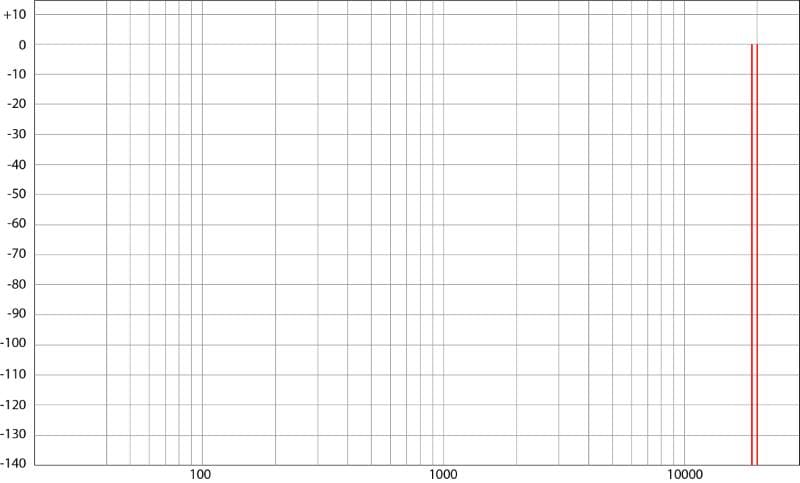 The graph above shows two pure sine waves, one at 19 kHz and a second at 20 kHz. There is no harmonic content or IMD distortion shown.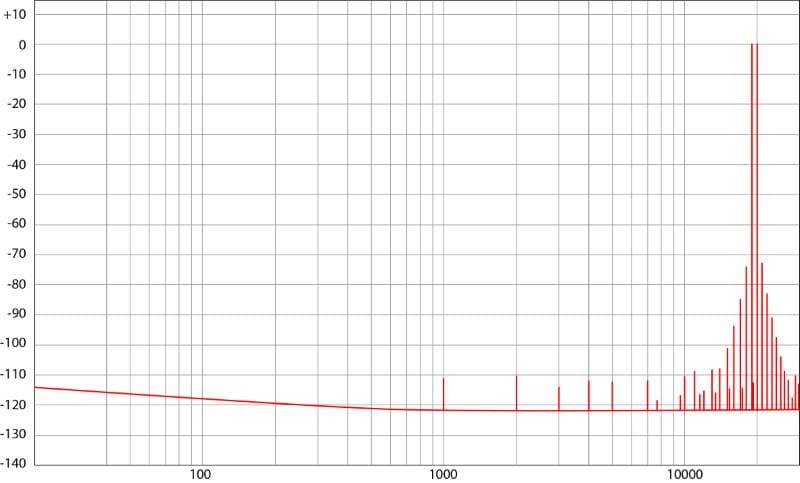 If you look at the chart above, we can see two critical pieces of information. First, there is now content at 1 kHz that wasn't present in the original audio signal. This 1 kHz tone is the difference between 20 kHz and 19 kHz. Second, there is now information at 1 kHz spaces on either side of the 19 and 20 kHz tones. These are examples of unwanted intermodulation distortion. The horizontal red line across the bottom of the graph is the background noise added by the amplifier. Usually, this noise is random in amplitude fuzzy, but drawing it that way complicates the chart.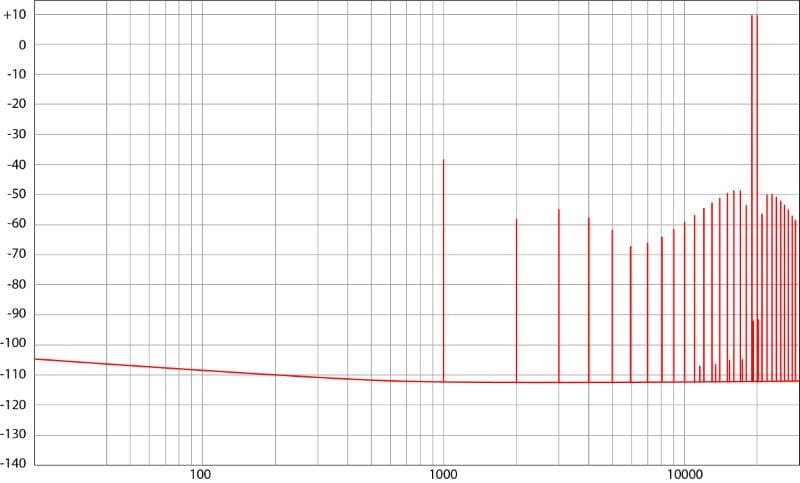 This new chart shows us just how much unwanted information can be added when a low-quality amplifier plays the ITU-R IMD test. The 1 kHz tone is now audible at -38 dB, as is the side-band information at 18, 17, 16, 15, 14, 13, 12, 21, 22, 23, 24, 25, 26 kHz and so on. What a mess, right?
Keep in mind that our test shows just two frequencies. As the sound of instruments is made up of bands of frequencies, we'd have a blur that filled in the graph with noise at levels around -40 dB.
Testing Speaker Intermodulation Distortion
When it comes to testing speakers, We can use the same test, but a second one is more appropriate for our discussion of IMD. This test is called the SMTPE test. In this scenario, a tone at 60 Hz and one at 7 kHz are played. Again, the intention here is to see how the low-frequency tone modulates the higher example.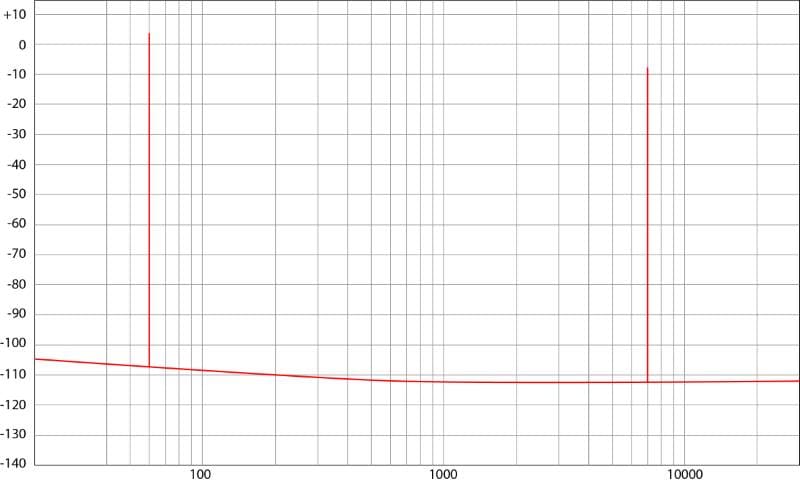 Testing a Coincident Coaxial Speaker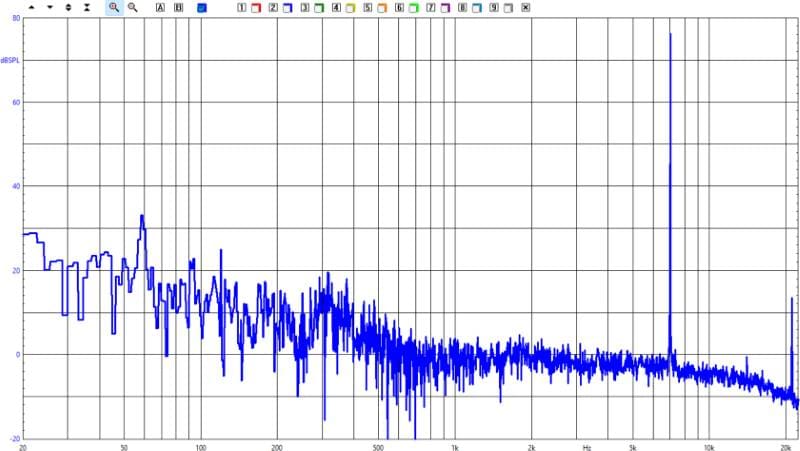 Here's the measured frequency response of an actual coincident coaxial speaker playing a 7 kHz test tone. We can see that the output is reasonably clean.
In a car audio application with a subwoofer, it's unlikely that likely that we'd have a coaxial speaker that would be playing down to 60 Hz. As such, I've tweaked the test to show a more "real-world" example. The low-frequency modulation for this test was 105 Hz. This frequency is far enough away from an 80 Hz high-pass filter to be a practical real-world example.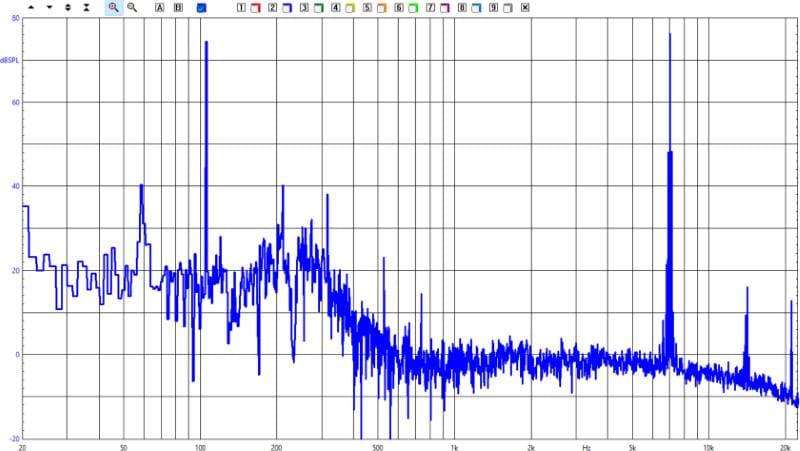 Aside from the harmonic distortion at 210 and 315 Hz, look at the shape of the peak at 7 kHz. It's now surrounded by additional information that is only -28 dB below the 7 kHz peak.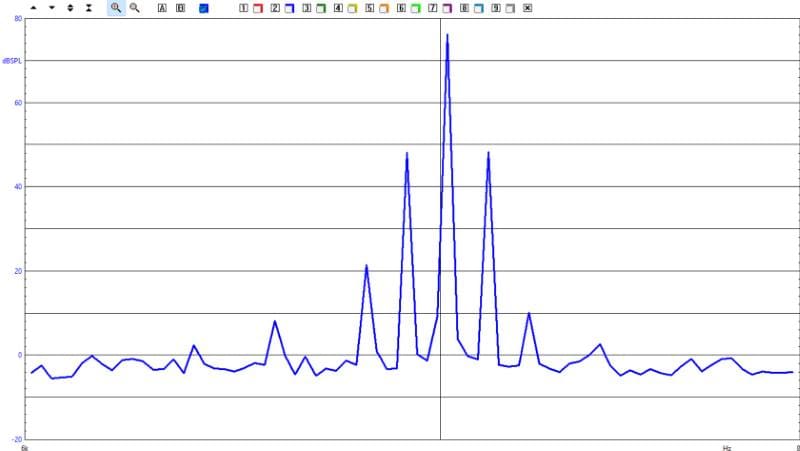 With enough resolution, you can see that those peaks are at 6.895 and 7.105 kHz, exactly 105 Hz on either side of the primary stimulus. This graph also shows another set of sidebands at 6.79 and 7.210 kHz, though they are much lower in amplitude and effectively inaudible.
Why Does This Design Cause IMD?
As discussed in our article about speaker directivity, a sound created by any moving-coil driver radiates in a pattern similar to a candle and not like a flashlight. As such, much of the energy at relatively lower frequencies is aimed at the midrange driver cone. When the cone moves back and forth, it modulates that high-frequency energy and causes distortion. The effect is a Doppler shift that's the same as the change in pitch you hear as a race car drives past you.
How Do You Minimize Speaker Intermodulation Distortion?
The easiest way to reduce this unwanted IMD is to use a component speaker set. Suppose you have a midrange in the dash or door, and a tweeter installed in the sail panel and aimed at the listening position. In that case, very little of the energy produced by the tweeter will be modulated by the cone of the midrange driver as it moves forward and rearward. Of course, you'll need the shop you are working with to set the crossovers and signal delay settings on a digital signal processor properly for this solution to work to the best of its abilities.
The second way to reduce IMD is to raise the crossover on the midrange or woofer to the point that it moves very little. For most drivers, this will require a relatively steep high-pass filter set between 300 and 500 Hz. The higher the filter frequency, the less the cone moves to produce sound. Of course, you'll need to add a woofer to the doors to handle the frequencies between the selected crossover point and your subwoofer.
Before you get the idea that this type of speaker is all-bad, there are some huge benefits to a coincident coaxial design. We will cover those considerations in an upcoming article.
Armed with this understanding of how one speaker cone can affect another, drop by your local specialty mobile enhancement retailer today to learn about the speaker options available to make your car audio system sound amazing!