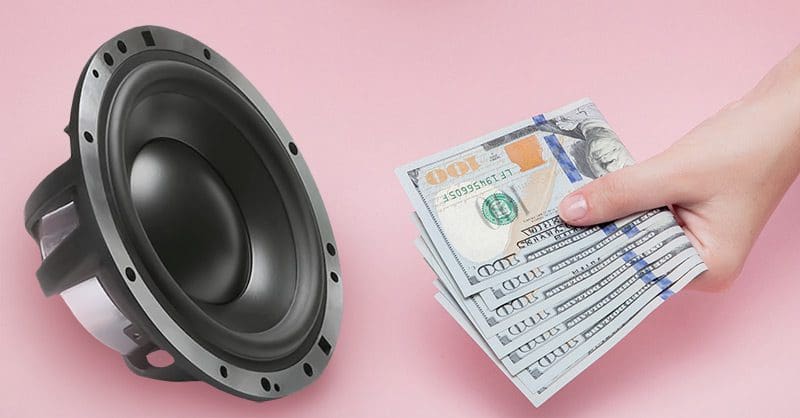 When you go shopping for an item, how do you know if the product is worth the price listed? Have you ever heard the term "price marketing"? It's a term that I started using a few years back, and the concept isn't new. Here's what price marketing means: Two companies have similar products and intend to sell them through the same retailers. Even with similar manufacturing and distribution costs, one company will consciously decide to set a higher price on the item to give consumers the impression that it's a better product.
In some cases, this price increase is $20 or $50. In extreme cases, entire brands have pricing structures that are dramatically inflated to make them seem like a premium solution.
Every consumer's goal should be to find products that offer the best performance for their investment. The trick with audio equipment is that it can be very difficult to gauge performance under controlled conditions.
Before we get into a discussion of product quality performance, let me give you a little insight into how car audio products like amplifiers and speakers come to fruition. There are basically three processes.
1. The Manupacturers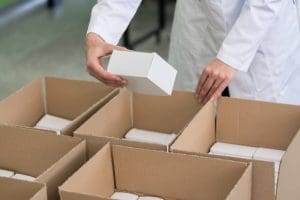 These companies typically deal with suppliers that create products for many companies. When the Manupacturer wants something new to sell, they call their supplier and ask if they have a solution. If that supplier doesn't, they call other suppliers until they find what they want. In most cases, these companies take the product and ask for their brand to be applied to the speaker magnet or amp heat sink. There's often little to no testing of the product before it goes to market. In most cases, support information like owner's manuals are generic documents from the suppliers, and white papers and in-depth training for retailers are non-existent.
2. The Providers
This is where most car audio companies are positioned. They have a long-standing history of developing products and have worked with premium suppliers to create solutions specific to their needs. They'll pay for custom amplifier heat sinks or speaker baskets to ensure their solutions look unique. Most of these companies invest in engineering and field testing of product samples before they take the solution to market. Owner's manuals for these products are typically created by the manufacturer rather than the supplier.
3. The Innovators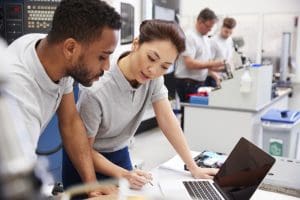 A handful of companies use dedicated engineering teams to create new products. These people understand the interaction of each component in whatever they are designing. In the case of a speaker, parts are often created from scratch rather than using cones, dust caps, surrounds, spiders and voice coil formers from catalogs. For amplifiers, the circuit topologies have typically been designed and tested over decades of experience. The Innovators not only understand the need and application for products, but have the experience and training to create something that offers truly exceptional performance. You can usually spot these companies because their staff can answer questions like "What makes this better?" with detailed explanations based in physics that explains why a product is worth the price.
Are the Products Worth the Price?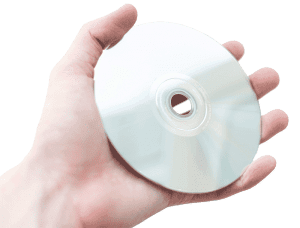 When you go shopping for a car audio product – let's say, a set of speakers – how do you know if you are getting the best possible performance for your investment? Many retailers have brand-specific display boards in their stores. You can compare models of speakers from a single company, but rarely across multiple brands. Bringing along music you know well is a big step forward in leveling the playing field, but the source unit and amplifiers driving the speakers, combined with variances in volume level, can dramatically affect the perceived quality of a product.
We are trained to believe that information provided by a salesperson is both accurate and truthful. It's worth considering how the salesperson was trained and where they got their information. It's every salesperson's job to tell you that the speaker set they offer for $500 is the best value on the market. But what if the features they are telling you about don't improve the performance of the speaker? I mean, are black speaker cones better than blue, green or red?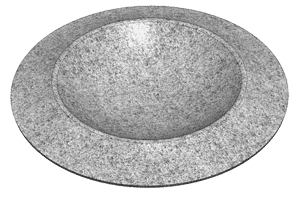 The real question is, are paper cones better than polypropylene or glass fiber composite cones? What are the benefits and drawbacks? Are there any features in the speaker that improve linearity? Is there a copper cap on the T-yoke or a shorting ring to reduce distortion? What about the suitability of the speaker for your application? Most 6-inch speakers will work fine in an infinite baffle door installation, but what about small midrange drivers? If you want your installer to build a set of pillar or dash pods to improve the placement of the soundstage in your vehicle, are the speakers designed to work in a tiny enclosure, or do they need a lot of space? If you choke them, you'll limit low-frequency response and increase distortion.
If you are shopping for an amplifier, it's much harder to determine the performance of one versus another. In almost 30 years, I've never seen a car audio amplifier manufacturer offer real distortion measurements on their amps. They all provide the typical percentage distortion spec, but that doesn't tell you what kind of distortion is created.
What About Source Units or Signal Processors?
Some manufacturers concern themselves with features over performance. Features are easy to explain and sell. Designs that improve sound quality are often expensive and can be complicated. Features like Bluetooth streaming, Apple CarPlay, TOSLINK inputs and that sort of thing are easy to comprehend.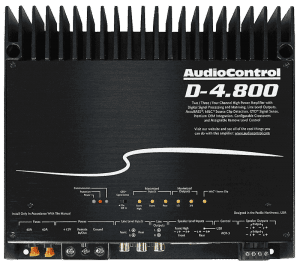 Let's look at buying an amplifier. Even the most basic of four-channel amps have adjustable sensitivity controls, and most have electronic crossovers. For a little more money, you can step up to a solution that includes speaker-level inputs and remote turn-on detection for easier OEM integration. Above that, we get into amplifiers that may include a digital signal processor to allow your installer to fine-tune your audio system using an equalizer and signal delay. Adding each of those features adds cost to the amplifier, but there is a tangible benefit to each step.
The same logic applies to source units. A basic multimedia receiver will include an AM/FM tuner, Bluetooth hands-free calling and audio streaming, support for MP3 and WMA digital media file playback from a memory stick and likely a rear-view camera input. At the next plateau, you will find an increase in screen size from just over 6 inches to around 7 inches. Support for FLAC, WAV and AAC file playback and SiriusXM satellite radio are added. Above that, Apple CarPlay and Android Auto smartphone integration are likely additions, as is built-in navigation. At the top levels, support for multiple cameras and multiple phones becomes popular. Some amount of signal processing in the form of time alignment and equalization are also common additions. A better screen with a capacitive-touch interface and support for high-resolution audio playback are also included.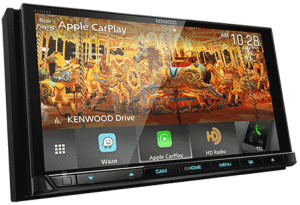 Understanding what you are getting for your investment is easy. It's also easy to decide if the additional features and cost are worthwhile to your application. But what if the salesperson told you that Radio A had a copper chassis, Nichicon capacitors in the power supply and Burr-Brown D/A converters? Those all sound like great features, but on their own, do they make the product better? What if the copper was just copper-colored paint? Are if the capacitors are too small to filter properly? What if the Burr-Brown DAC was an old 44.1kHz, 16-bit unit? Features on their own don't make a worth the price. Proper design does.
Shopping for High-End Audio Equipment

A few decades ago, a coworker and I went to high-end audio store in Toronto. We wanted to listen to great speakers. Of course, we had no intention of buying, but being young, naïve and somewhat selfish, we didn't hesitate to waste the salesman's time. We had a listen to a set of large floor-standing speakers that we'd heard of. The speakers had multiple 8-inch woofers, a 4-inch midrange driver and a tweeter in each. They sounded good, but not great. After listening to a few tracks, we asked if they had anything better. The salesperson and an assistant disconnected those speakers and brought in a set of narrow tower speakers from a company called Linn. The speakers had a pair of 4-inch drivers and a tweeter between them. We didn't expect much from these "small" speakers, but as soon as the music started playing, we realized that our perception based on size was wrong. The speakers weren't quite as efficient, but their accuracy and tonal balance were amazing. The music seemed to come from the space between the speakers rather than from the speakers themselves.
This was my first memorable experience in letting the performance of a product speak for itself. Being "car audio guys" in the '90s, we figured bigger was better. We were wrong. I share this story because I hear people say that they can't tell the difference between good and great audio equipment. I say hogwash to that. You certainly can – you just need to learn how!
Choose With Your Ears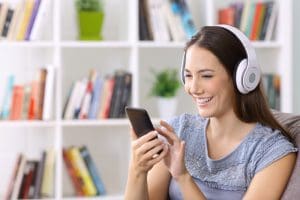 We won't get into discussing how to audition car audio products in this article, as that's not the point. The take-away here is to teach yourself enough about your favorite music so that you can choose products for your car audio system with your ears. Listen to the same track on as many different sources as you can find – headphones, home speakers, boomboxes and. of course, car audio systems. When you go shopping, listen to the products you are going to buy. You'll quickly be able to pick out products that sound truly excellent and those that have a "reputation" for excellence.
Most importantly, don't let the price of a product change what you hear. There are some great products at very accessible price points, there are some expensive products that are truly mediocre at best, and there are some very expensive products that are worth the price to a true audiophile.