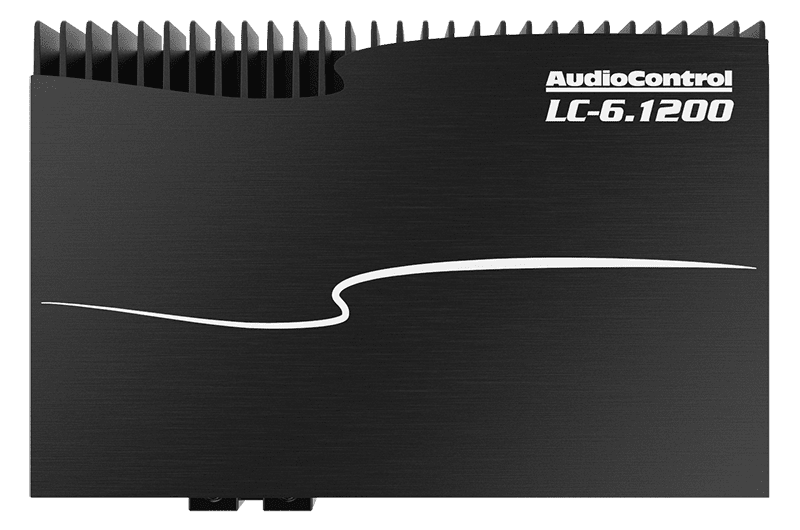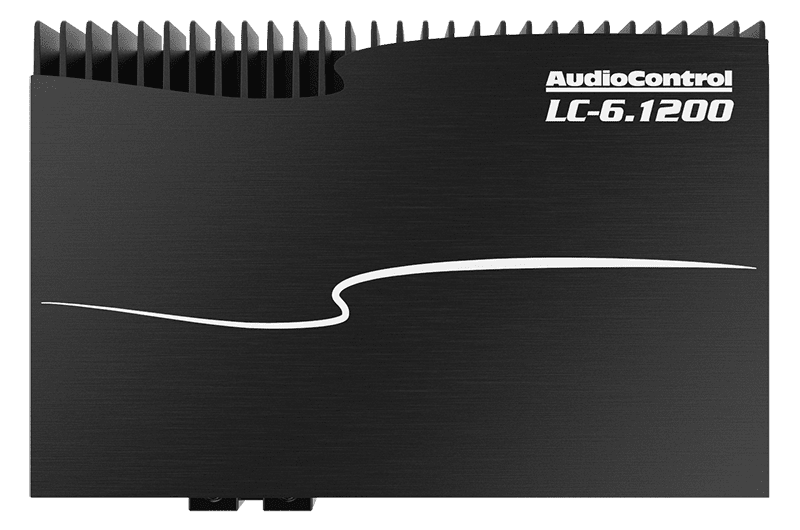 Located in Mountlake Terrace, WA, AudioControl has been building cool audio equipment for more than 40 years. At the 2017 Consumer Electronics show in Las Vegas, they launched a new member of their LC series of amplifiers, the LC-6.1200. The AudioControl LC-6.1200 is a high-power six-channel amplifier with some amazing and unique features that make it perfect for multi-channel OEM integration solutions.
About the AudioControl LC-6.1200 Amplifier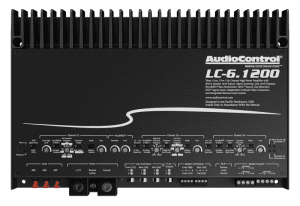 AudioControl rates the LC-6.1200 as being able to produce a healthy 125 watts per channel when loaded to 4 ohms and a downright beefy 200 watts per channel when loaded to 2 ohms. Any pair of channels can be bridged to produce 400 watts into a single 4 ohm load. Having this much power on tap not only means that your speakers will get good and loud before the amplifier distorts, but also that you can bridge any pair of channels to easily power a subwoofer.
The top of the amplifier has what may be the longest row of adjustments ever for an amp that size. Each pair of channels has a sensitivity control and crossover frequency control. Channels 1 and 2 include a high-pass crossover that is adjustable from 30 to 300 Hz, or 500 to 5,000 kHz, depending on the position of the adjacent range switch. On channels 3 and 4, you have the option of a high-pass or band-pass crossover, and on channels 5 and 6, you can select low- or high-pass filtering. This crossover flexibility allows for easy front, rear and subwoofer configurations, or a three-way setup with an active front stage and a subwoofer. Each pair of channels has a stereo/mono switch, and an option for output level control from the ACR-1 port. The ACR-1 remote control is optional.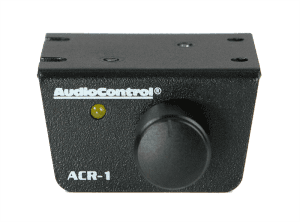 Tied to the ACR-1 port is AudioControl's AccuBASS feature. AccuBASS allows the installer to apply a low-frequency bass boost to compensate for the roll-off found in many factory source units. Unlike other boost circuits, the AccuBASS boost circuit starts working above an adjustable threshold to keep the system from sounding boomy at low volumes.
OEM Integration Features


The LC-6.1200 features whopping eight-speaker level input connections. The amp allows you to sum the signals from these inputs and deliver them to different pairs of channels, using a switch on each of the channel pairs. If your factory audio system has a two-way front stage, rear fill speakers and a sub, or a three-way front stage and a sub, this amp will take care of combining the signals back together without the need for external components or equipment.
The LC-6.1200 includes the AudioControl GTO circuit. GTO stands for Great Turn On. When GTO is set to the Off position, the amplifier turns on when 12 V is present at the remote turn-on lead. When GTO is turned on, the amplifier monitors its inputs for the presence of an audio signal or the DC voltage offset present in most source units and small factory amplifiers. GTO makes getting the system up and playing quick and easy.
System Tuning Features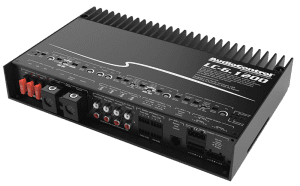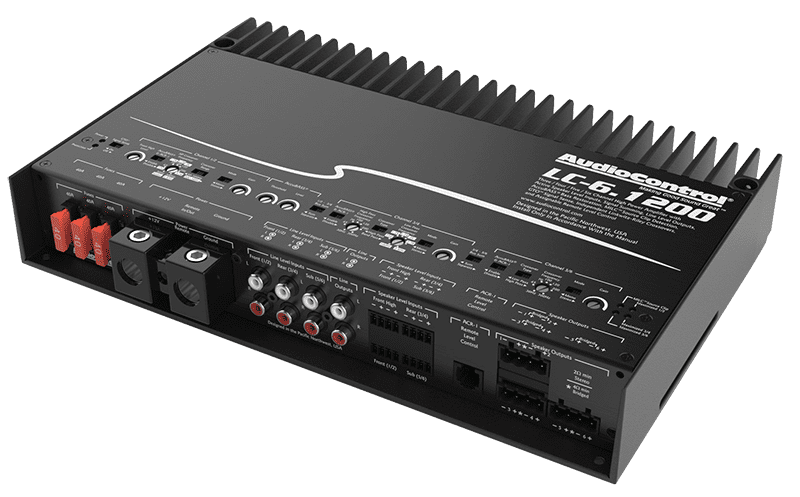 AudioControl has included their Patent Pending MILC circuit in the LC-6.1200. The Maximum Input Level Control circuit monitors both the input to the amp and the output of each pair of channels through a group of four LEDs. When the input signal has reach clipping, the Input LED will illuminate. When any pair of channels clips, the corresponding Gain Maximized LEDs will illuminate. If all is ideal, you want to operate just below the level where these LEDs will come on.
As replacing factory source units becomes more and more difficult, AudioControl will continue to offer cool solutions that allow specialist mobile electronics retailers to upgrade the remainder of a audio system. Adding a high-power amplifier like the AudioControl LC-6.1200 will result in a dramatic improvement in the performance of any audio system. The features that AudioControl has included in the amplifier simplify the installer's task of making your system sound great and eliminate the need for additional interface hardware.
If you are in the market for an amplifier to upgrade your factory audio system, there aren't any with as many amazing integration features and adjustments as the AudioControl LC-6.1200. AudioControl includes a stellar five-year warranty on the amp and can proudly say it is assembled in the USA. If OEM integration, excellent sound quality and a complete feature set are part of your amplifier purchasing criteria, then the LC-6.1200 amp should be at the top of your shopping list.