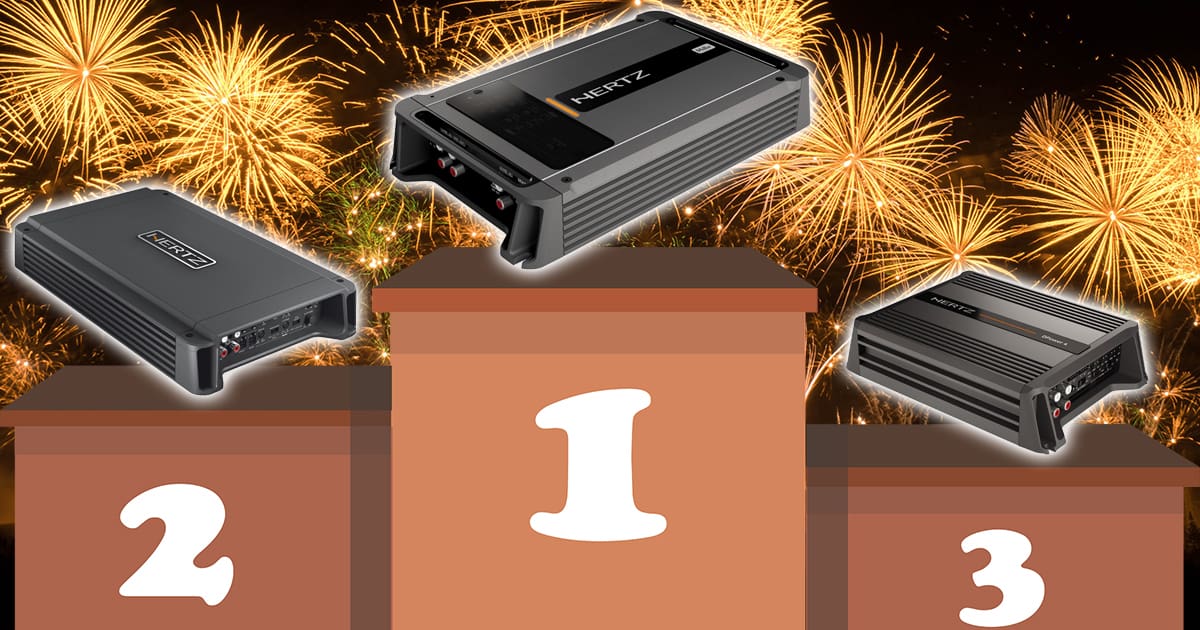 If there's one thing that's challenging for car audio manufacturers and retailers, it's explaining the sonic benefits of higher-quality products. Based on our research, many consumers correlate the word "better" with more power production from an amplifier, more power handling from a speaker, or more features from a source unit. While these statements are often accurate, they only tell a small part of the story.
The other day, I saw a post on social media where someone asked about an amplifier they had purchased. They noted that they didn't want to spend more on a better amp as they didn't need the system to be louder. Of course, sirens and alarms went off in my head as I read the comment. So, here we are. Let's discuss what you get when buying a better car audio amplifier.
Brands with Good, Better and Best Products
In the good old days, most reputable car audio brands offered three or four series of amplifiers. The least expensive products existed to hit aggressive price points while offering a trustworthy name-brand solution. The mid-tier products usually had more features and models with more channels and higher power production ratings. The premium series would often focus on performance.
How those brands defined performance varied from company to company. As mentioned, some consider better performance to correlate to more power. Other brands will focus on improving sound quality and adding features that enhance performance. Many car audio brands would limit the sales of their flagship products to specialty or high-end shops, keeping them out of big-box retailers and shops that focus on low prices rather than performance. Access to those premium products often required the sales team and installation technicians to attend specialty training to maximize each installation's performance. This training helps ensure that consumers get the most value for their investment.

What Does a Better Amplifier Offer?
For this example, let's inspect the three Hertz four-channel amplifiers in the image above. The models are the DPower 4, the HCP 4 and the ML Power 4. Let's start by comparing power ratings. The DPower 4 is rated to produce up to 50 watts of power per channel to 4-ohm loads and 65 watts to 2-ohm loads. Stepping up to the HCP 4 would provide 55 watts into 4 ohms and up to 85 watts per channel into 2 ohms. Finally, the ML Power 4 is a monster at 150 watts of power to 4-ohm loads and 250 watts to 2-ohm speakers. The power supply in the HCP 4 would be much larger than the one in the DPower 4 to provide the extra current required to drive lower impedances. The Mille series amp is a monster.
So, is that it? Is it as simple as spending more money and getting more power? What about some of the less apparent specifications? There are YouTube channels dedicated to quantifying the "quality" of an amplifier based on power and efficiency measurements. This information might be a good starting point for subwoofer amplifiers. Sadly, power ratings have nothing to do with sound quality. If you want your subwoofer system to sound detailed and accurate, power ratings have nothing to do with it.
Let's start looking at specifications that affect sound quality by reviewing the published frequency response specifications for these three amplifiers. The DPower 4 has a specified -3 dB bandwidth of 10 Hz to 30 kHz. The HCP is rated for 10 to 45 kHz, showing significantly more high-frequency extension. Finally, the ML Power 4 has an even broader bandwidth of 5 to 55 kHz with -3 dB tolerances. Up to a point, more bandwidth is better. A -3 dB point of 10 Hz on the bottom end is very good. If you want to be able to reproduce challenging low-frequency tracks like those found in this article, then the 5 Hz performance of the Mille amplifier would suit that application better.
Continuing the theme, let's look at signal-to-noise ratio (SNR). This specification describes the amplitude of the background noise the amp adds to any signal passing through it. Just a reminder: Every audio product, at every price point from every company, adds some background noise. In all cases, less noise is better. The DPower 4 has an SNR of 95 dB (A-weighted) at an output level of 1 volt. The HCP4 has an SNR specification of 103 dB, and the ML Power 4 is 100 dB. The noise from the HCP4 is 6.31 times less than the DPower 4. Remember that all these numbers are very good and are dramatically better than some internet-only products I've measured. If you wonder why the ML Power adds a little more noise than the HCP4, it has significantly more gain. The Mille has almost 6.6 dB more gain, as that's the difference between producing 55 watts and 150 watts from the same input voltage.
Let's look at harmonic distortion numbers next. These specifications describe another unwanted addition to the output signal. In this situation, harmonics are multiples of every frequency fed to the amplifier. If an amplifier has a total harmonic distortion specification of 0.1%, then the sum of the harmonics of a test frequency adds up to 60 dB below the original signal. If the distortion is 1%, then the harmonics add up to 40% of the amplitude of the original signal. Less distortion is always better. You can learn more about harmonic distortion by reading this article.
The Hertz DPower is rated to have a total harmonic distortion (THD) specification of 0.2%. Remember that this isn't the THD plus noise (THD+N) standard we use for our Test Drive Reviews or power ratings compliant with the ANSI/CTA-2006-D standard. THD specs alone will be a little better. The HCP 4 has a specification of 0.01%, and the Mille is 0.08%. When listening to your music, you'd notice audio signals are clearer through the HCP and Mille amplifiers. The HCP is a Class AB amplifier, and the Mille is a Class D amplifier. This difference in output device topology contributes to the slightly higher THD spec for the latter.

When it comes to features, Hertz was generous with all three models. All units include the selectable Automatic Turn-On/Off (ART) function to simplify integration with factory source units. All three series will accept speaker-level input signals up to 20 volts without an external interface. All three amplifiers have two- or four-channel input selection switches to negate the need for Y-cables. Finally, the crossovers on all three amplifiers are very similar. Your installer can configure the crossovers to act in their high- or low-pass modes for each channel. The Mille amp does include a x10 multiplier switch for one pair of channels.
The Audio Product Clarity Analogy
Here's an analogy that will help you better understand what a genuinely high-end amplifier sounds like compared with something more basic. Think about looking through the windshield of your car or truck. When the vehicle was new, the windshield was clean. Everything you see through it would be razor sharp. The windshield won't be the same after driving the vehicle for 60,000 miles. It might have a light film on the inside that makes everything a bit hazy. It might have chips from rocks or stones. It might have some scratches from items stuck under the wiper blades. You should still be able to see what's required, but it won't be as clear.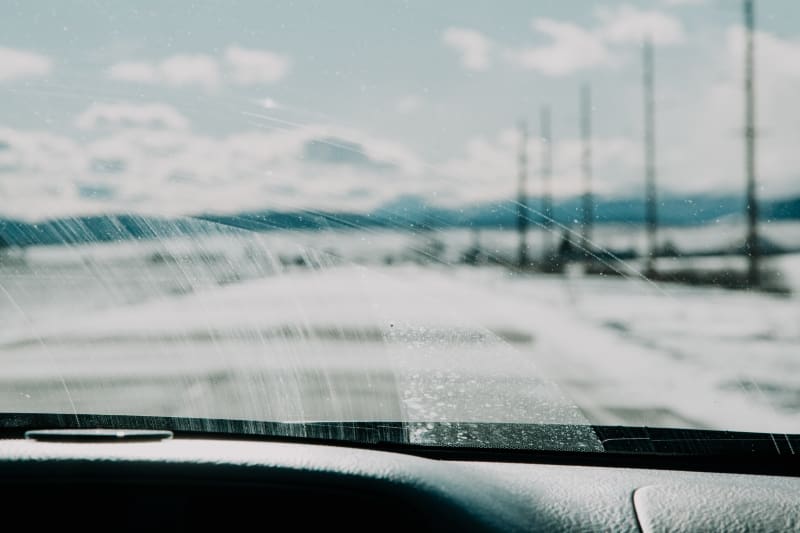 Better Car Audio Amplifier Upgrades Deliver a More Realistic Experience
Trying to describe what "better" sounds like in the context of an audio system can be difficult. The best way to understand this is to experience it under controlled conditions. If you can, borrow an amplifier or two and set them up in your system. Set the gains the same so you can swap them without adjusting anything. Remember, if all the amps you are auditioning are mediocre, the differences won't be audibly significant. Ensure that at least one amplifier in the mix is truly high-end, even if it's out of your budget. Hearing that difference is the purpose of the experiment. Once you've experienced that clarity, you won't forget it.
You can also drop by a specialty mobile enhancement retailer and listen to your favorite music tracks in their demo car or display boards. These listening tests will help you choose car audio source units, speakers and amplifiers that will make your music sound the best it can.