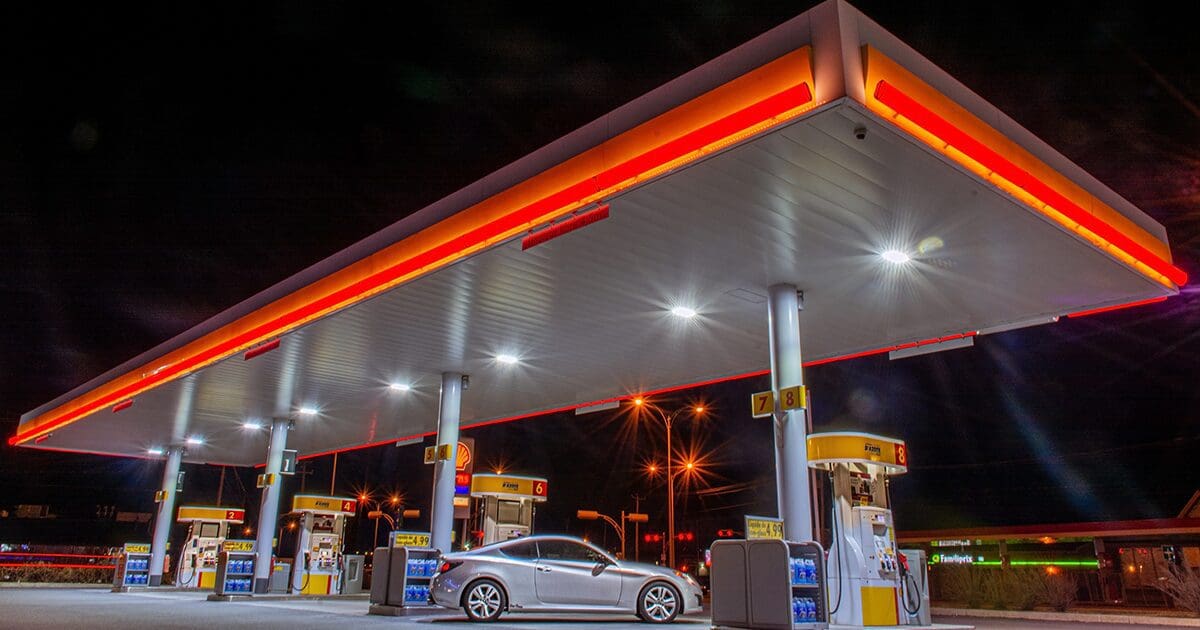 Car audio enthusiasts share one thing: All of us have a vehicle of some sort. It's no surprise to anyone that fuel prices have skyrocketed to record-setting levels in 2022. Since many of us must commute to work, our expenses have increased dramatically. So whether you're shopping for new equipment for your vehicle or planning sound system upgrades, here are a few tips that can help you conserve fuel and maintain your vehicle's handling characteristics while still enjoying your music.
Speakers with Neodymium Magnets
For decades, car audio speakers used ceramic magnets. These magnets are reliable and relatively affordable. On higher-end speakers, these magnets need to be quite large to provide adequate flux density in the voice coil gap. Many companies offer speakers that use compact neodymium magnets in place of their large, heavy ceramic counterparts. Any reduction in weight in a vehicle directly translates to improved acceleration, cornering and braking performance, along with a reduction in fuel consumption.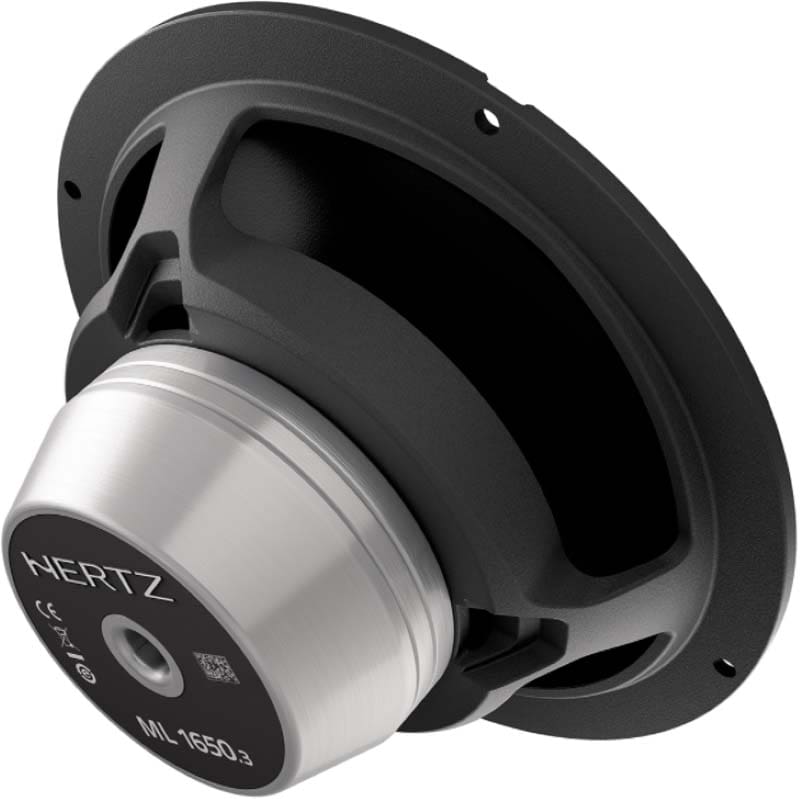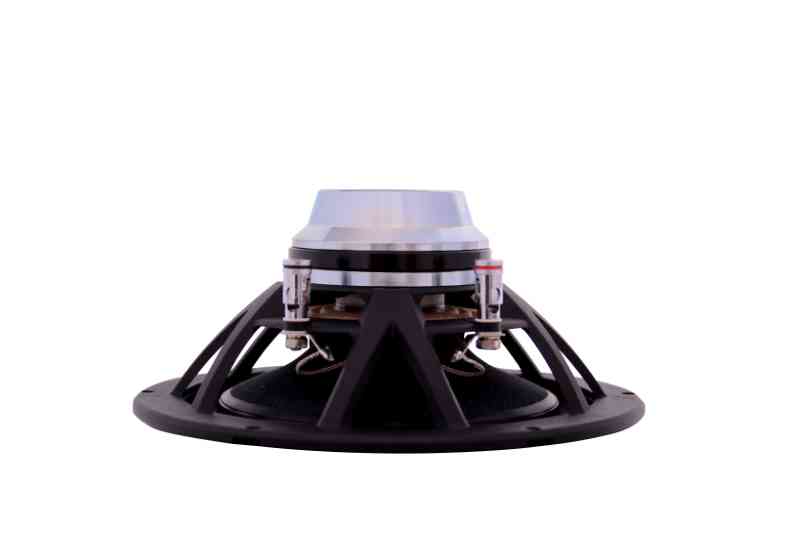 Choose Your Subwoofer System Carefully
If you're trying to minimize weight, a few options related to subwoofers can help. Your subwoofer system needs to deliver enough low-frequency output to meet your expectations. Our first suggestion would be to use a single sub in a vented enclosure instead of a pair of subwoofers in a sealed enclosure. Not only will you save the cost of a second subwoofer, but you save the weight as well. Yes, a vented enclosure might be a little more expensive, but it will be less than the cost of a second driver. As an added benefit, you'll reduce the current consumption requirements of your audio system, which reduces the load on your electrical system. And of course, one sub weighs less than two. All of these considerations translate directly into fuel savings. Even if it's a few cents a trip, it all adds up at the end of the month.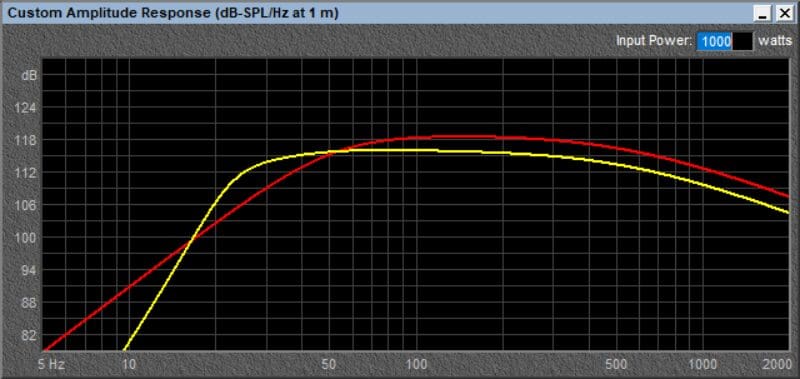 Choose Efficient Amplifiers
Contrary to popular belief, not all car audio amplifiers are equally efficient. I've tested hundreds of amplifiers, and their efficiency ranges from around 50% to over 90%, depending on the load impedance. Why is amplifier efficiency important to fuel frugality? The alternator on your engine is a load. Most typical alternators operate in the 55 to 60% efficiency range, with some modern designs reaching as high as 75%. Let's use 65% as an average. If you have a low-efficiency amplifier that only converts 55% of the power from the alternator to power for the sub, it might consume 145 amps of current to produce 1000 watts of power.
Conversely, a modern, high-quality amplifier that's 85% efficient might be able to make that same power while only consuming 94 amps of current. Let's say the electrical system can maintain a voltage of 12.5 volts at both draws (though it likely can't). The efficient amp will take about 2.5 horsepower to run, while the nasty amp will need 3.75 horsepower. Yep, you guessed it, that extra power means more fuel consumption.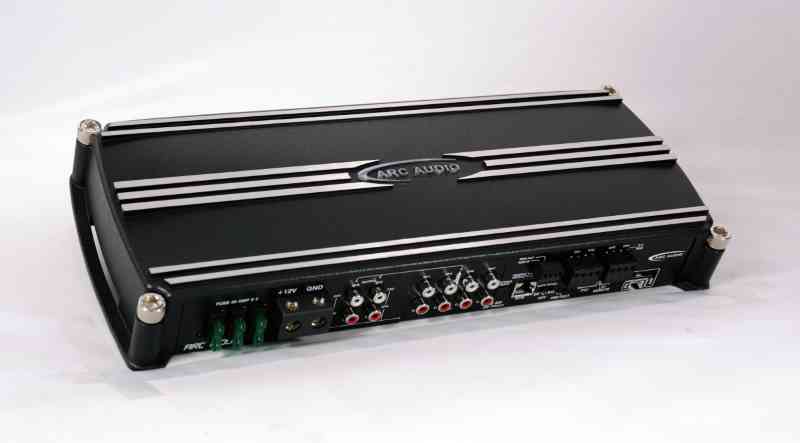 Composite Subwoofer Enclosures
Another way you can minimize weight in a car audio upgrade is to opt for a fiberglass subwoofer enclosure instead of one made from MDF or plywood. Not only can fiberglass save you a lot of weight but it can be molded to fit complex shapes in the cargo area of your vehicle. In addition, you may find that a composite enclosure saves weight and delivers better low-frequency output thanks to better use of space.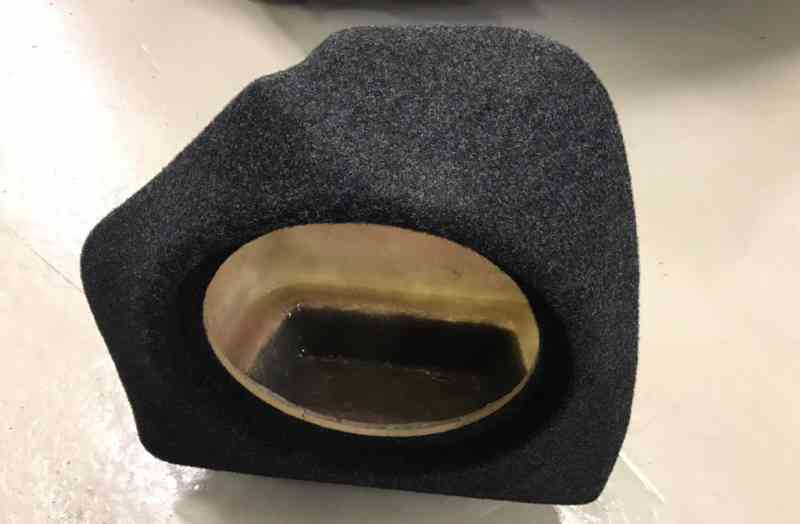 Use All-Copper Power Wire
Just as choosing an efficient subwoofer enclosure design and amplifier is crucial, not wasting energy from your alternator and battery in the form of heat is another great way to optimize your car audio system. When choosing the power wiring for your amp, pick solutions that are made entirely of copper and don't have any aluminum in them. Second, select large-gauge conductors that meet the American Wire Gauge (AWG) specifications for size. We've tested dozens of power cables, and the inexpensive copper-clad aluminum cables can easily have four times as much resistance as a high-quality full-AWG copper cable.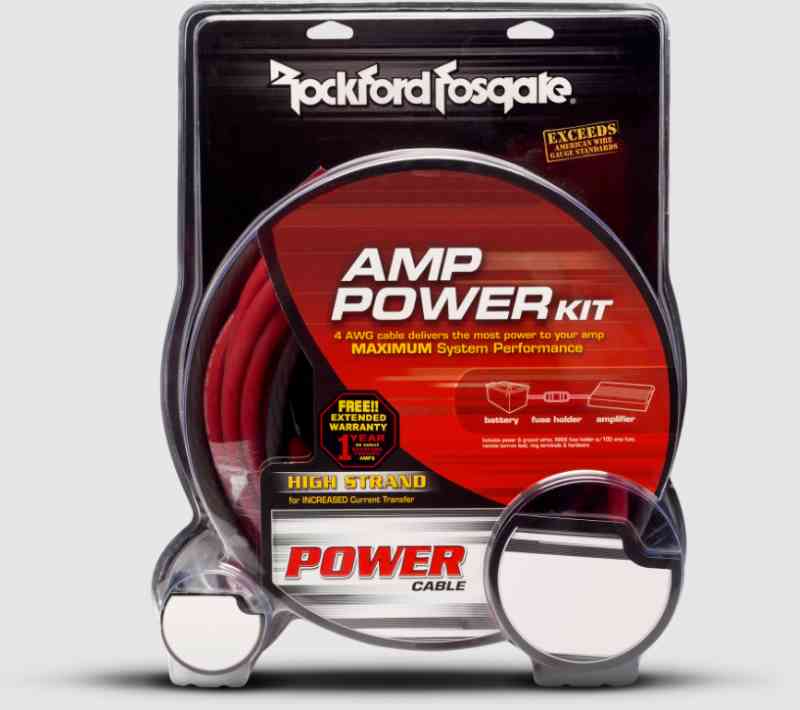 If the battery in your vehicle is worn out or you need more reserve energy for a high-power amplifier, switching to a lithium-ion-based cell can save you a lot of weight. A lithium-based battery might weigh around 20 pounds compared with approximately 50 pounds for a conventional lead-acid design for the same dimensions. You'll also benefit from the lithium cell's lower internal resistance so that the lithium-ion cell can deliver more current.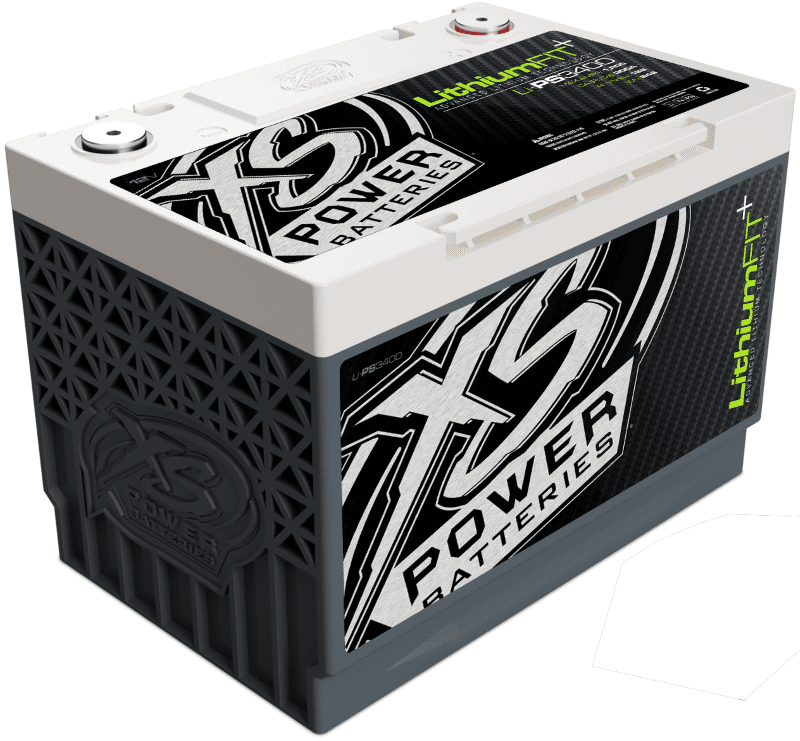 If you plan to have something custom installed in your vehicle, consider having trim panels made out of expanded PVC plastic instead of wood. Not only is the plastic lighter, but it's effectively impervious to damage from moisture. In addition, most plastics can be cut and shaped like MDF.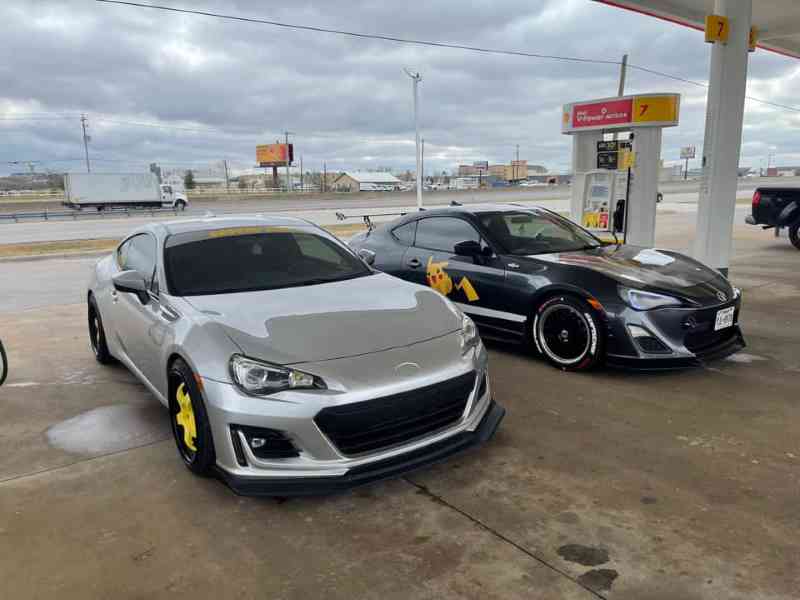 What Else Can You Do To Improve Fuel Economy?
Since we are talking about optimizing our vehicles to make the most of every ounce of fuel, let's talk about a few items that aren't specifically car audio-related.
First, remove all extra weight from your vehicle. Leave that 2-inch-thick owner's manual at home. Next, take the carpet floor mats out from under your WeatherTech FloorLiners. Empty the trunk of all the sports gear you aren't using. Clean up under the seats and empty the center console, glove box and door pockets. Also, remove accessories from the exterior of your vehicle. Your roof rack, tow hitch, window flags for your favorite sports team and those awesome eyebrow stickers you bought for your headlights all need to go!
Depending on where you drive, you can also choose to drive with less fuel in the vehicle. As it usually takes me two or three weeks to go through a tank of gas, I only fill it halfway. If you're going on a long trip or driving in the winter, this isn't as great of an idea. If you're doing errands around town and pass gas stations frequently, reducing the vehicle weight by 40 or 50 pounds doesn't hurt.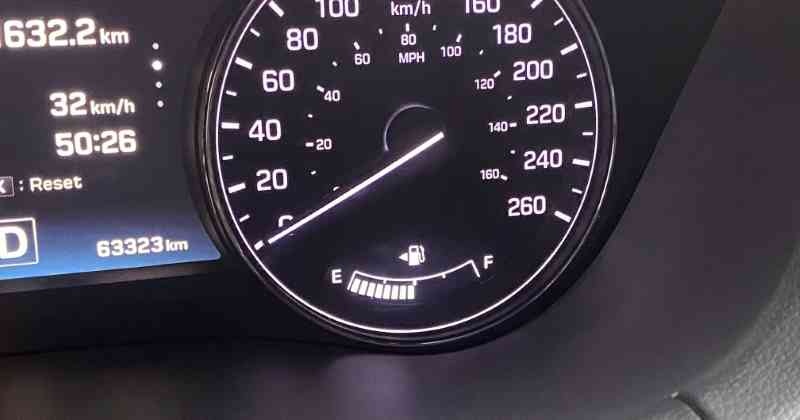 One tip that we can learn from those hypermilers fanatical about fuel economy is not to slow down as much for turns. I'm not suggesting drifting around corners like a scene from Ken Block's Gymkhana. Don't slow down quite as much if you are making a turn. Maintaining a slightly higher speed means you don't have to accelerate as much. Try a turn at 18 miles per hour instead of 15. Of course, pay close attention to road conditions and always drive safely.
A tip we can share from Formula 1 racing is called "lift and coast." If you're coming up to a red light, let off the gas 100 feet earlier and let the vehicle coast for a while before you apply the brakes. Likewise, if you're leaving a freeway, let off the gas at the very beginning of the off-ramp. Engines consume almost no fuel when coasting. Interestingly, they consume less fuel coasting than they do idling. This "lift and coast" procedure will also extend the life of your braking system.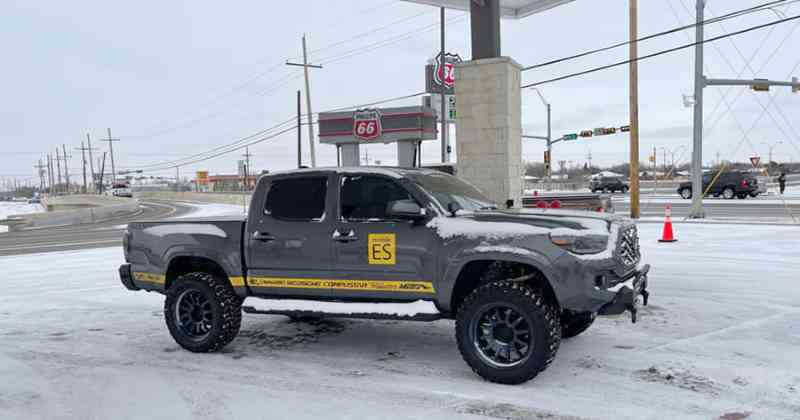 Drive smoothly. Any abrupt gas pedal inputs waste fuel. If you significantly increase the throttle position, the fuel management computer needs to give the engine a little extra squirt of fuel to prevent the air/fuel mixture from going lean. If you're into engine management systems and terminology, a table called tip-in fuel or acceleration enrichment defines how much extra fuel is required based on how quickly you increase the throttle position. If you need to speed up, roll into the throttle smoothly. You'll still get to the speed you need.
Another easy way to improve fuel economy is to increase your tire pressure. You decrease the contact patch and how much the tire deforms as it rolls as you increase tire pressure. Of course, there are trade-offs here. Higher pressures reduce rolling resistance but can detrimentally affect handling and braking in more extreme cases. Adding an extra pound or two of pressure to each tire will help efficiency without dramatic vehicle handling changes. Also, check tire pressures regularly. Even small temperature changes can affect pressure and, consequently, rolling resistance.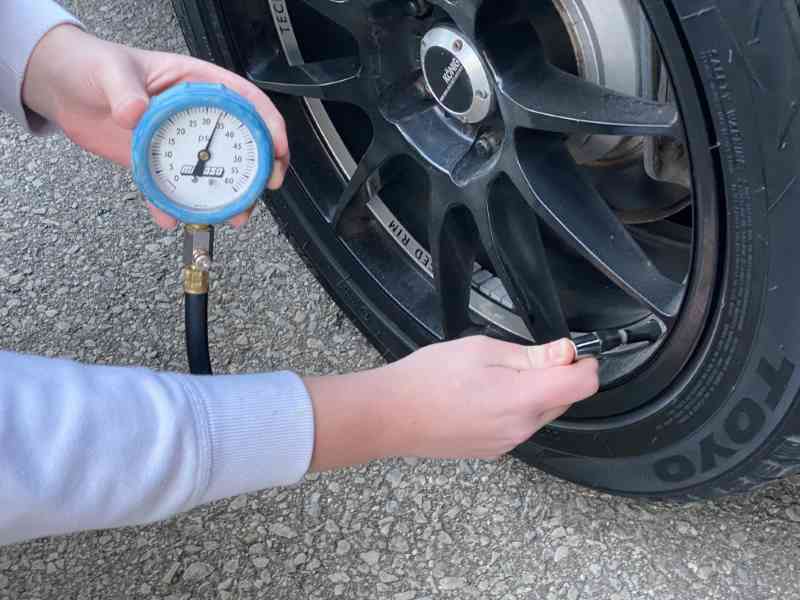 If you've outfitted your truck or SUV with larger off-road tires and still happen to have the stock wheel and tire combo around, swap the smaller, lighter set on. Accelerating a heavy and taller tire is much more difficult and can dramatically negatively affect fuel economy.
Of course, everyone will tell you to keep the engine speed down. Those so-called jackrabbit starts might be fun, but they consume a lot of fuel. If you drive a vehicle with a manual transmission, shift a few hundred RPM sooner. If you drive an automatic or CVT, ease up on the pedal and accelerate at a slower rate. You can also dramatically improve fuel economy by limiting your speed on the freeway by even a few miles per hour.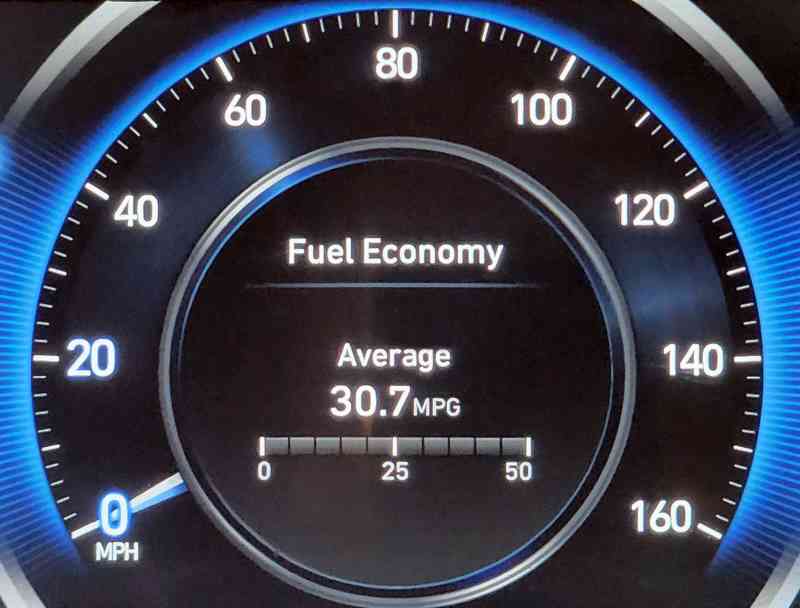 Last but certainly not least, try to avoid fuels that contain ethanol. While perceived as being better for the environment (something that has been contradicted in many reports of late), ethanol has only 70% as much energy per gallon as conventional gasoline. At most pumps, where the fuel you buy contains 10% ethanol, that works out to only 96.7% as much energy. Your engine needs more ethanol to make the same amount of power. Finding ethanol-free fuel is tricky, but if your pocketbook is the bottom line, it makes a difference.

Upgrade Your Car Audio System Wisely
Whether you're trying to maximize fuel economy or preserve the handling characteristics of a sports car, limiting how much weight the engine in your vehicle must accelerate has a considerable effect on fuel economy. We hope these driving tips and car audio component shopping ideas will help you save a few bucks at the pump the next time you need to fill up.