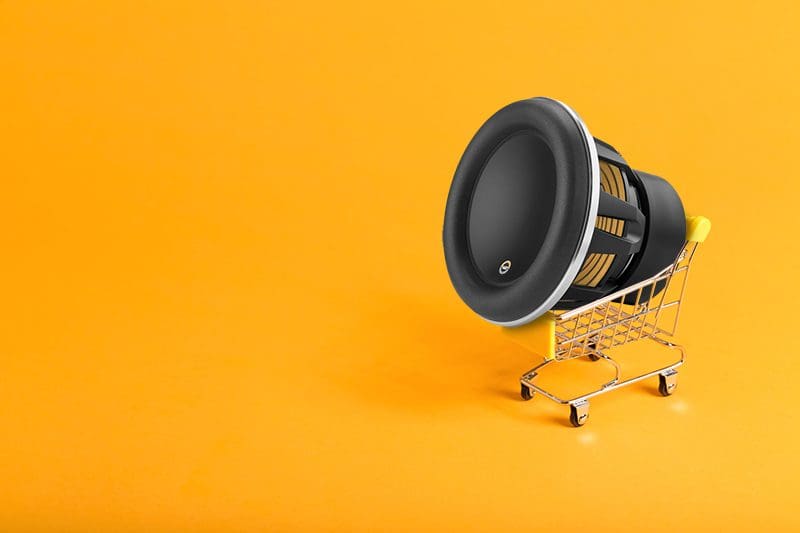 If you have been around the mobile electronics industry as long as I have, then you have seen thousands of installations executed in dozens of ways. There's no doubt that an installation that looks amazing deserves attention and recognition. The question remains, how does a consumer go about balancing his budget to yield a level of performance that ensures the high-end gear used in the system and the way it is installed are optimized for the best results?
The Importance of High-Quality Audio Equipment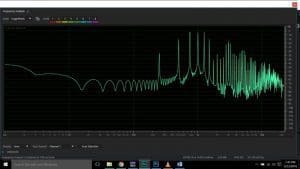 No matter how amazing an installation looks, or how adept an audio system tuner is at his job, it's impossible to remove distortion from an audio system once it has been added. Since many people don't understand distortion, let's look at it briefly. Distortion is not a change in the audio signal; it's audio information that is added to the original signal in the form of harmonics, for example. Distortion blurs our original audio signal, resulting in a loss of detail and a change in overall tonal character and, of course, accuracy.
Where Does Distortion Come From?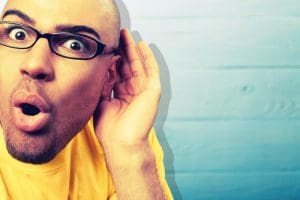 Every device adds some amount of distortion. Sometimes it's at a very low level and is very hard to detect. Sometimes, when there are problems with the design of a device, or if the quality of components used to manufacture the product (often a source unit, signal processor or an amplifier) isn't up to snuff, more distortion is created.
As we said, after distortion is added to a signal, it cannot be removed. This applies to speakers as well. Low-quality speakers can produce a great deal of distortion, especially when pushed hard. In fact, only a handful of speakers on the market are designed to produce music with incredible accuracy. You can easily identify these products by their design characteristics and technologies. These technologies include inductance-reducing copper caps on the T-yoke, aluminum shorting rings in the motor assembly, the use of flat spiders in midrange drivers, voice coil geometries like XBL2 and damping materials on hard-dome tweeters.
Choosing Premium Products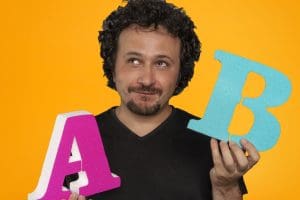 I can tell you without hesitation that without years of training or the use of test equipment, it can be very difficult to choose audio products that offer low amounts of distortion. The easiest way to compare the quality of products (source units, processors, amplifiers, speakers or subwoofers) is an A/B test under very controlled conditions. And even then, you need training and experience to understand how to set up the test to produce reliable results.
This difficulty in setting up accurate and meaningful comparisons means that it's easy for companies (both manufacturers and retailers) to make claims that their products sound superior to others. In most cases, you never get the chance to compare them.
Awesome Audio System Installations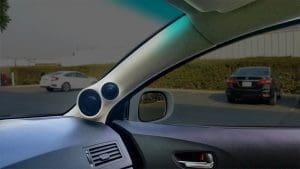 When it comes to discussing how the audio equipment you've chosen will be installed, the options are nearly unlimited. You can ask for speakers to be installed in factory locations to maintain the original look and feel of the vehicle interior. A very popular approach is to ask the installer to use some factory locations and add custom mounting locations for midrange speakers and tweeters. Alternatively, you can opt to have everything installed in optimum locations. The latter may involve the creation of custom kick-panel, A-pillar and dashboard modifications. The more complex the installation, more it will cost.
So, how do we know where to spend money to achieve great sound? If you take a great speaker and install it without a proper baffle or don't mount it securely, it will sound terrible. If you choose an inexpensive speaker but go all-out on the installation, then you have to live with the distortion the speaker creates and its performance limitations in terms of frequency response and output capability.
Let's look at an example of a speaker upgrade in a car or truck. For this example, all three options will have the same budget for the overall project.
Option 1: Focus on the Product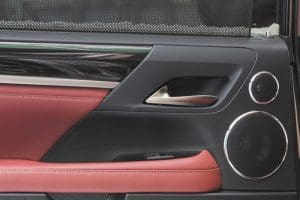 Let's say we pick a set of premium two-way component speakers. The store provides you with a quote to install the woofers from the set in the factory door locations using custom-made adapters and mount the tweeters in the factory dash-speaker location. Odds are that this will sound pretty good. For this option, 75 percent of the budget was allocated to the speakers while the rest was spent on labor.
Option 2: Balanced Installation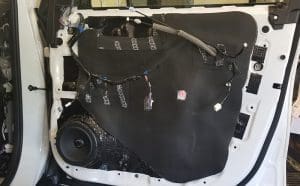 A second option may be to spend a little more of the budget on the installation rather than on the product. If you keep the same budget but reduce expenditure on speakers to 60 percent of your total budget, you can add sound deadening treatment to the inner and outer door skins. The deadening will reduce the noise level in the cabin and, depending on the vehicle, reduce any audio signal cancellation caused in the doors. The net result is that this will likely end up sounding better than Option 1.
Option 3: Focus on the Installation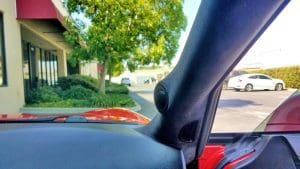 If you are planning for a custom installation, keeping the same budget may result in spending 30 percent on speakers with the rest left for labor and materials. Perhaps you want the tweeters molded into the A-pillars or the sail panels. Having the tweeters mounted on-axis will improve clarity through reduced near-field reflections, but you are going to have to sacrifice speaker performance to make this happen within the same total budget. Of course, you'll still want custom mounting brackets and sound deadening in the doors, and you may want to add a set of foam gaskets to the front side of the woofer in the door.
Speaker Upgrade Considerations
Maybe it's worth saving a while longer to do it the way you want. Another alternative is to choose the good speakers and start with a basic installation, then go back to the shop a few months later and upgrade with sound deadening and a custom tweeter installation. You will definitely hear the benefit.
Electronic Equipment Installation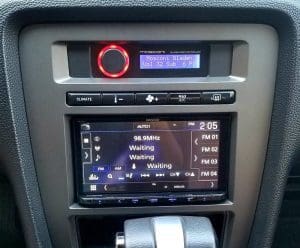 Things are a little easier when it comes to amplifiers, source units and processors. Their physical installation varies more regarding cosmetics than performance. Molding a radio into your dash won't make it sound any better than mounting it with a plastic adapter bracket. For amplifiers, you can (and should) opt for high-quality power and speaker wire to reduce resistance and choose premium interconnect cable designs that help prevent noise from entering your audio system. With that said, mounting the amp to plexiglass with RGB LED lighting won't change its performance, but it will look awesome!
The Importance of Proper System Tuning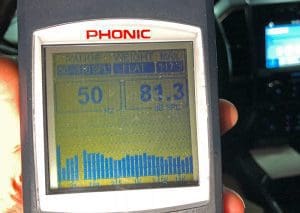 An area where you will want to invest some money is in tuning the system. Configuring your amplifier and signal processor correctly is a skill that takes time to develop. Most reputable facilities have a detailed process that ensures the audio systems they design and install offer realistic staging across the windshield with good imaging that places performers accurately across this soundstage. Finally, getting the tonal balance of the system right is crucial to enjoying a system that sounds lifelike. Make sure that your audio system is designed to use the features included in modern signal processors, and budget for at least a few hours for the shop to configure the system. Advanced audio systems many require many hours of time to tune properly.
Custom Fabrication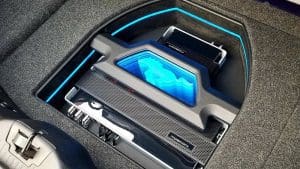 When it comes to custom fabrication of trunk trim panels and amp racks, the improvements are typically only cosmetic but are still important. Nobody wants to see a high-end amplifier screwed to a bare piece of plywood in their trunk. The level of importance depends on the vehicle and how you'll be using it. If you are building a show car or one that you'll be putting on display, then creativity will be a significant factor. If the car is a daily driver, perhaps focusing your budget on premium equipment and solid integration is a better way to spend your money. Just remember: If there are any low-quality components in the audio chain, the sound of the resulting system will suffer.
Work with your local mobile electronics specialist retailer to design an audio system upgrade that meets your needs. Discuss the performance benefits of premium installation options and use that information to decide where best to spend your money.