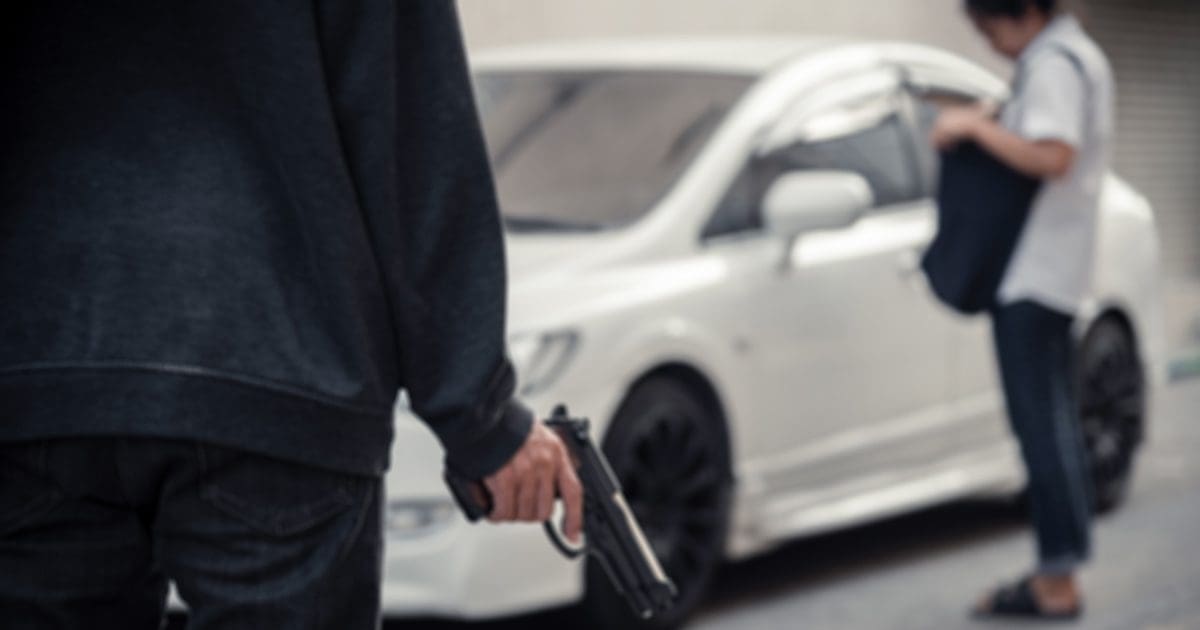 If you've been watching the news during the first half of 2022, you know that the number of carjackings taking place in major cities is increasing at an alarming rate. Why are criminals resorting to face-to-face confrontations? What should you do if someone approaches your vehicle? How can you protect yourself? The answers are all surprisingly simple.
Why Is Carjacking Suddenly Popular?
If a thief wants to ship a luxury or rare vehicle to another country, they must include a set of keys. If a relay attack is used to start the car, truck or SUV, the bad guys still need to buy new keys or fobs and have them programmed to the vehicle. The process could cost them upwards of a thousand dollars, and frankly, is a hassle. If they don't have an original remote fob or key, the process is even more difficult and expensive. What if there were an easy way for them to get the vehicle and a key? The answer is carjacking.
What Is Carjacking?
Here's a typical carjacking scenario. You leave for work in the morning in your Ford F-150. You pull up to a stop sign behind another vehicle. Suddenly, someone approaches your vehicle with a gun drawn. They order you out of the truck and drive away. Chances are, the car stopped in front of you at the sign (for longer than it should have been) is an accomplice to the crime and was there to distract you.
While it's logical to think that expensive vehicles are carjackers' primary target, any vehicle that can quickly be converted to money is at risk. So, whether it's a Range Rover or BMW, a Toyota Corolla or Honda Civic, the risk is surprisingly similar. A whole car might be shipped overseas, or for other popular cars or trucks, the drivetrain, wheels and tires, airbags and seats might be sold piece by piece.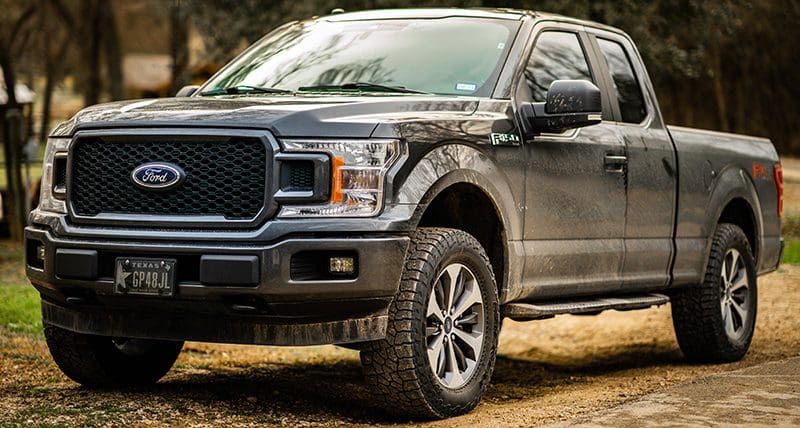 How Can You Prevent a Carjacking?
If you or your vehicle has been targeted, it might be difficult to prevent this unfortunate incident from taking place. If you have a dashcam installed or made it clear you have an aftermarket alarm (by unlocking the vehicle with an audible siren chirp), the thieves might move on to a different car or truck.
If you park somewhere with a lot of people around, you're much less likely to run into trouble. This isn't always easy, especially if you live in a quiet subdivision.
If you are well aware of your surroundings and notice someone approaching your vehicle, you can honk the horn or trigger the panic mode using your key fob. Thieves don't ever want unnecessary attention. With that said, we suggest avoiding all aggressive behavior.
If someone approaches you with the intent to steal your vehicle, do exactly what you are told. Exit the vehicle with your phone, wallet or purse and let them take it. It's just a vehicle. It can be replaced. Don't challenge them. In fact, don't say anything other than Yes or OK. Just step aside and let them go. Their adrenaline will be pumping, so even snide remarks could upset them and make things worse.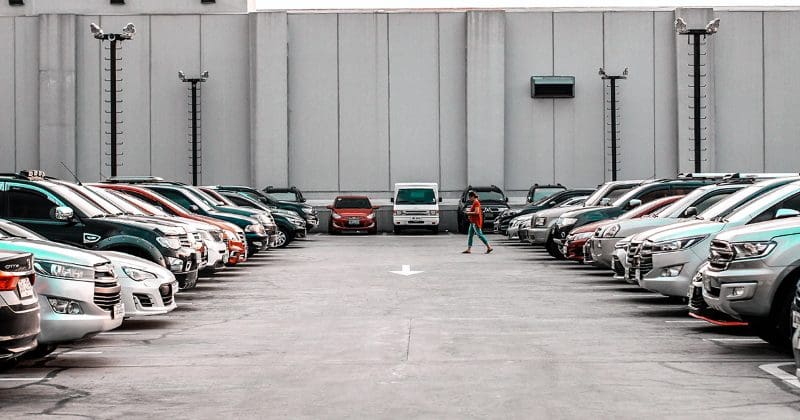 Use Technology To Get Your Vehicle Back
In our opinion, equipping your vehicle with a telematics system that includes GPS tracking features is the best way to ensure that you'll have your vehicle back in your driveway quickly. If you have a system such as DroneMobile installed and carjackers approach with guns drawn or they show one tucked into their waistband, step aside and let them go. Once they're gone, call 911 right away and launch the DroneMobile app on your phone. You can give the police officers the exact location of your vehicle almost instantly. Let them decide how to handle the situation. Chances are, they'll block the road and stop the thieves, or wait until the vehicle stops then take them into custody. Either way, getting your car or truck back should be a simple process. It might not be the same day, but it will get back to you quickly.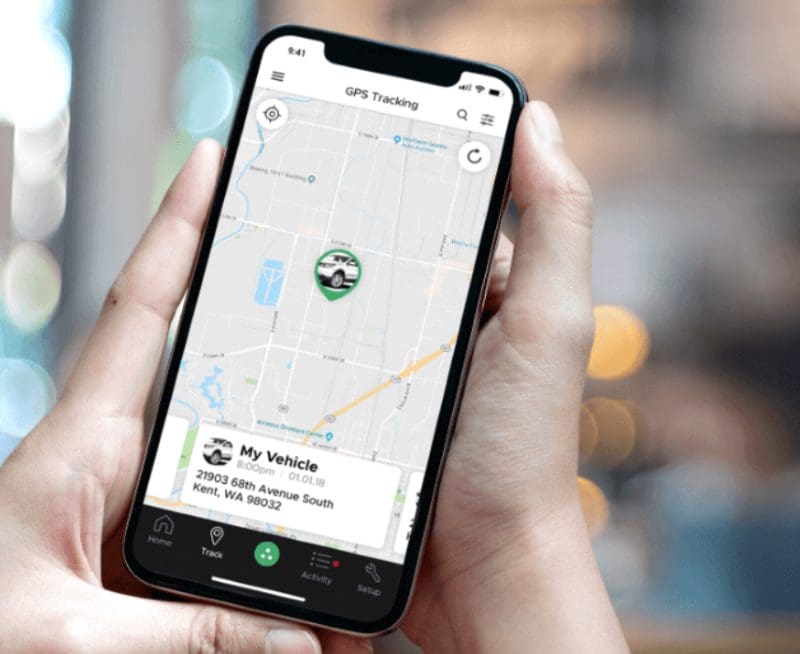 Share Accurate Information with Police
A little tip on providing location information to authorities: More and more emergency services like law enforcement, fire departments and ambulances are using an app called What3words. The app converts specific longitude and latitude data (which can be your current location) into a set of three simple English words. A 911 operator can use those words to give police officers a location with 10 feet of precision. This location information is more accurate than a street address, which can often be off by one or two houses or buildings. No matter what the scenario is, if you're calling for help, providing your location using What3words can prevent confusion and help you get the assistance you need more quickly.
Upgrade Your Vehicle with DroneMobile Telematics
Whether you are worried about carjackings or simply want the benefit of a remote car starter and keyless entry system with smartphone control, drop by a local authorized DroneMobile retailer today. Should the unthinkable happen and you are carjacked, you'll have all the tools you need to help the police apprehend the thieves and get your vehicle back.