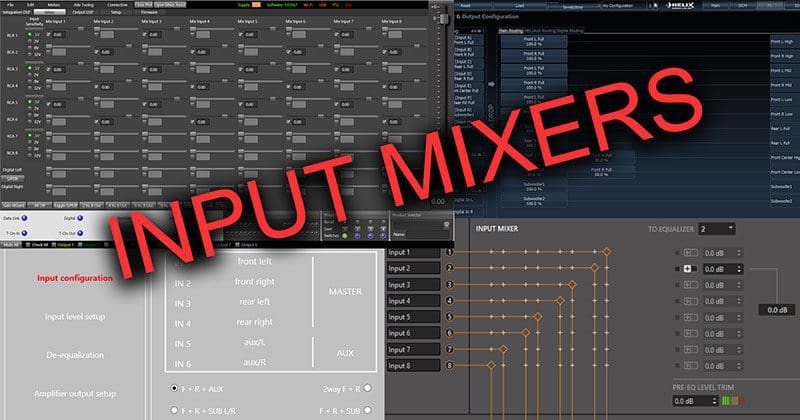 When it comes to feeding a signal into a digital signal processor, most high-quality units provide your installer with a few options. While even the most basic include RCA inputs, some add the ability to accept speaker-level signals or digital signals in a variety of formats. Once an audio signal is inside the processor, the input mixer stage will let the technician combine and route information to create the sound system of your dreams. Let's take a close look at some of the options that are available and why they're essential.
DSP Signal Input Types
When you're shopping for the perfect DSP for your vehicle, you'll want to make sure there are enough inputs to provide the control you want or to deal with the channels that are needed. If you're having the processor connected to an aftermarket source unit, then feeding signals from the front, rear and subwoofer channels is common. This configuration will let you use the subwoofer level control function built into the radio and, depending on the system design, provide you with fader control capabilities.
You'll want to make sure the processor uses balanced differential inputs to keep noise out of the system. Likewise, the processor should be able to accept at least 4 volts of signal on the RCA connections.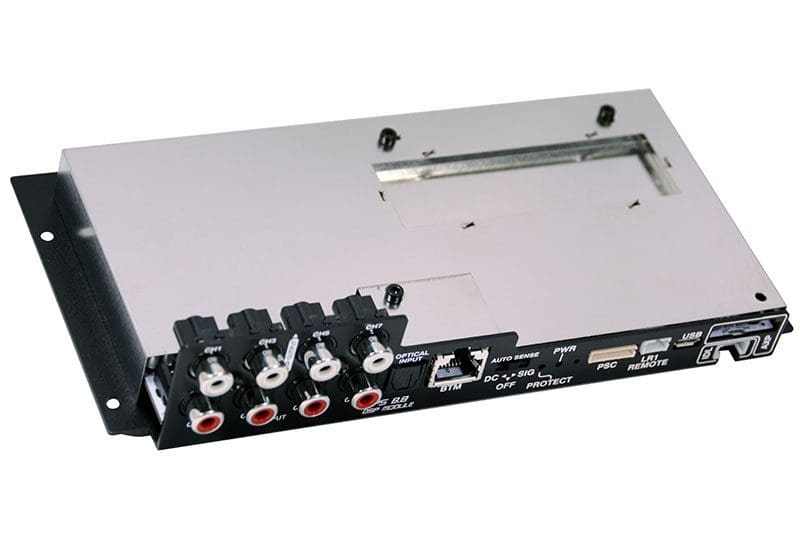 Factory Audio System Integration
Connecting to a factory stereo isn't as simple as it seems. First, amplifiers produce a lot more voltage than would be seen on the preamp output of an aftermarket radio. If you're having a factory-installed audio system upgraded, then the processor will need to accept these high-voltage speaker-level signals. Some units have separate connections for speakers, some have built-in attenuation that can be controlled through software or a physical switch, while others include external adapter modules.
The output of some radios or, more importantly, amplifiers, needs to see a specific load in order to deliver smooth frequency response. Some processors have small load resistors built in. If you want genuinely flat frequency response, your installer will need to add external loads that simulate the presence of a speaker.
More and more factory-installed amplifier replacement modules are including TOSLINK SP/DIF digital outputs. These fiber optic connections are impervious to EMI/RFI noise and contain two-channel stereo audio signals. If your audio system is going to use something like a Zen Audio or AmpPro interface, then choose a DSP that has a digital input.

Another feature you may need is the processor's ability to combine digital and analog signals simultaneously. This capability is especially important to ensure that chimes, warnings and voice prompts function properly after an upgrade. Some processors can automatically change presets when a digital signal is available.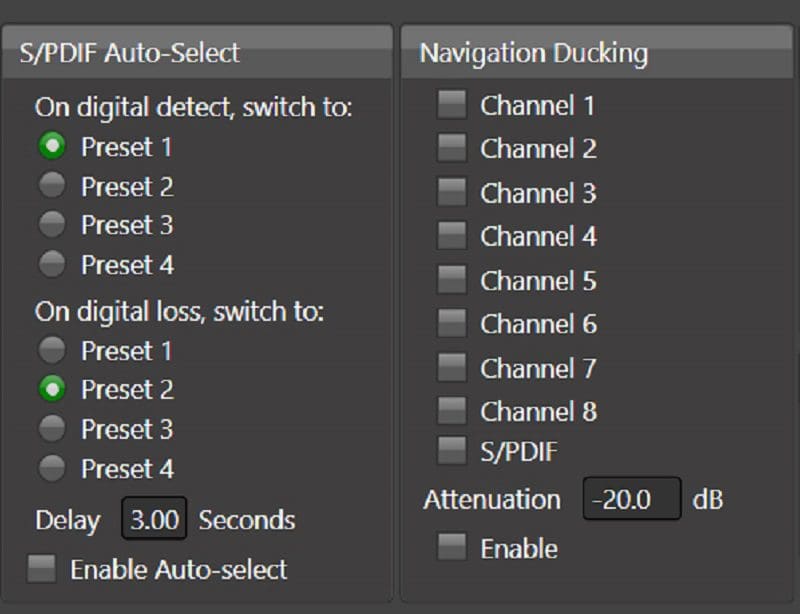 If you are upgrading an audio system like a Bose Centerpoint or a JBL or Lexicon system that uses the Logic-7 processing, you'll need a processor with enough inputs to accept signals from all the amplifier channels in the vehicle. This type of upgrade can easily be 10, 12 or more channels.

Signal Routing and Mixing Functions
Once the audio signal from your source unit is inside the processor, your installer needs to determine how it will be routed to feed the various output channels. Most high-quality processors can combine signals from multiple inputs and supply that information to several outputs. Say your factory stereo has a two-way door speaker configuration – your installer may need to recombine these signals to drive a set of three-way speakers. Of course, the technician working on the car will have to check for signal delay and the presence of all-pass filters before he or she does that. Some processors do this integration checking automatically and can often handle the correction or compensation, if required, using programmed algorithms. Other models include manual time-delay settings that perform similar features but need manual configuration.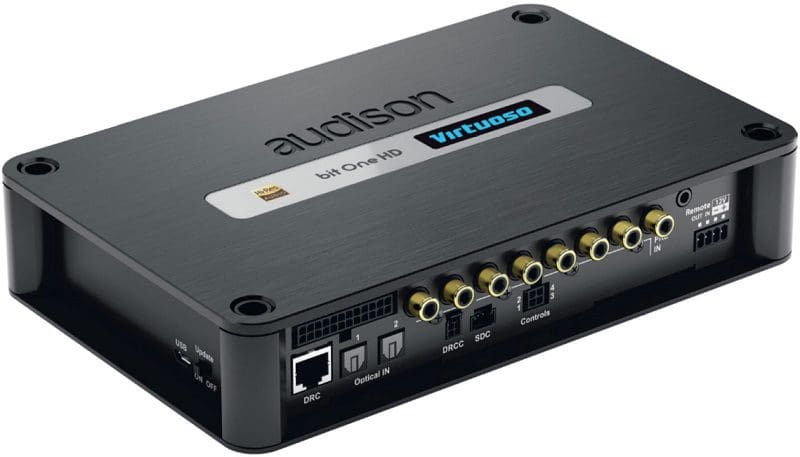 When shopping, look for a signal processor that has the ability for the input from any channel to be routed to any output. Likewise, you want each output channel to have the same crossover, signal delay and equalization capabilities as the others. Some processors are limited in this regard, making compatibility with future applications impossible.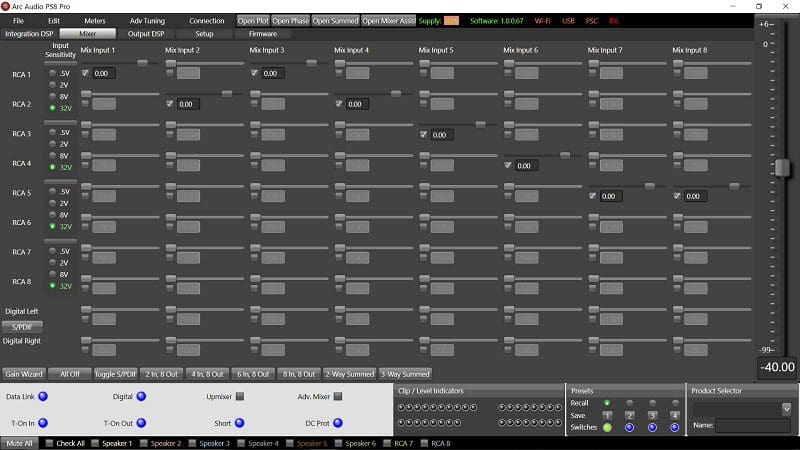 It's important to note that audio systems with an upmixer (like the Bose and Harman examples we mentioned earlier) can not be converted back into two-channel stereo audio without replacing the amplifier. Proper testing of the frequency response, phase response and signal steering audio signals are mandatory before upgrading one of these audio systems. Without a thorough understanding of how the factory stereo system works, the performance of the upgraded system is unpredictable.
Not All Digital Signal Processors Are Created Equally
While on paper, it seems as though most of the signal processors on the market are similar, the reality is that their features and signal routing flexibility vary a great deal. Be sure to ask about the flexibility of the solution you are purchasing for its suitability in a future application. If you're upgrading a factory audio system, then you may also want to ask about compatibility with integration solutions like the Maestro AR. The AR module relays both audio signals and operational commands from the factory radio into the processor, so the audio system will function like as though was installed on the production line, but with fantastic sound. Your local specialty mobile enhancement retailer can provide additional information about the DSP upgrade options available for your vehicle.