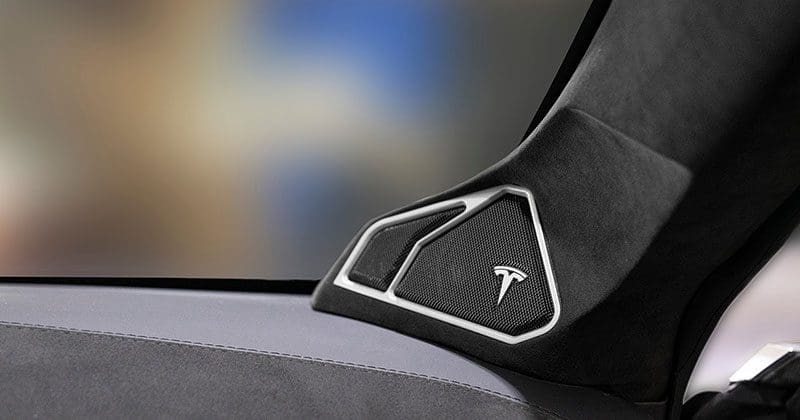 Having the audio system in your car or truck upgraded can be a lot of fun. A subwoofer can add warmth, impact and detail, upgraded amplifiers let you turn the volume up without fear of distortion, new speakers add amazing clarity, and a digital signal processor ensures smooth frequency response and realistic tonal balance. One issue we see come up often is that enthusiasts get sidetracked by parts of the installation process that don't matter as much to the overall sound quality of their systems. Let's look at some of these car audio red herrings and explain how they fit into the equation.
High-End Audio Interconnects
More so in home audio than in mobile audio systems, audiophiles get sidetracked in their desire for premium RCA interconnect cables. Yes, you want to use good quality interconnects, but not the for reasons most people think.
The signal coming out of your radio or an OEM audio system interface like the AmpPRO or ZEN-V is often in the millivolt range, unless you have the volume level near its maximum. This low-voltage signal is susceptible to interference from electromagnetic radiation from computers and high-current wiring in the car. As such, you'll want to choose cables that offer excellent noise rejection.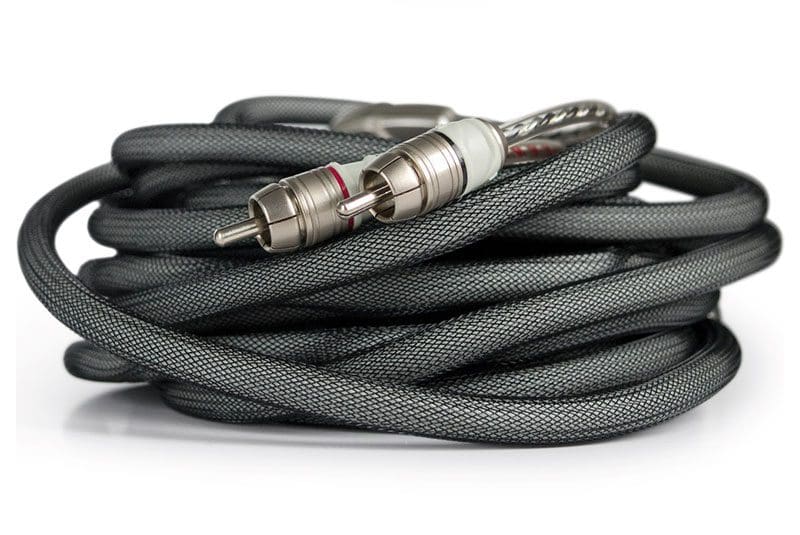 If you're using a signal processor or an amplifier with balanced differential inputs, then choose interconnects with a twisted-pair design. Twisted-pair conductors help ensure that any noise that does reach the cable is equal on both wires and will be filtered by the amplifier. If your amplifier uses what's known as a single-ended design, then use coaxial interconnect cables to help prevent noise from entering the system.
Do Expensive RCA Cables Sound Better?
Many people will tell you that you need premium RCA cables for the best sound. We've measured the output of an amplifier fed by $5 coaxial interconnects and $100 twisted-pair cables. The difference was on the order of 0.01 dB at 20 kHz. Since we can't hear those frequencies, it would stand to say there is no audible difference.
What matters most is that you keep noise out of the system. Buzzing, hums and white noise dramatically reduce the overall enjoyment of your audio system. So, choose interconnects with excellent shielding. If there is some perceivable difference in sound, it all becomes irrelevant once your installer starts tuning the system with your digital signal processor.
My Car Audio System Needs To Use TOSLINK
There's no denying the convenience of transmitting signals using fiber-optic TOSLINK cables. They are completely impervious to radio-frequency and electromagnetic noise. With that said, some of the best-sounding mobile audio systems on the planet use conventional analog RCA interconnects to ferry signals from the source unit to the processor and, subsequently, to the amplifiers.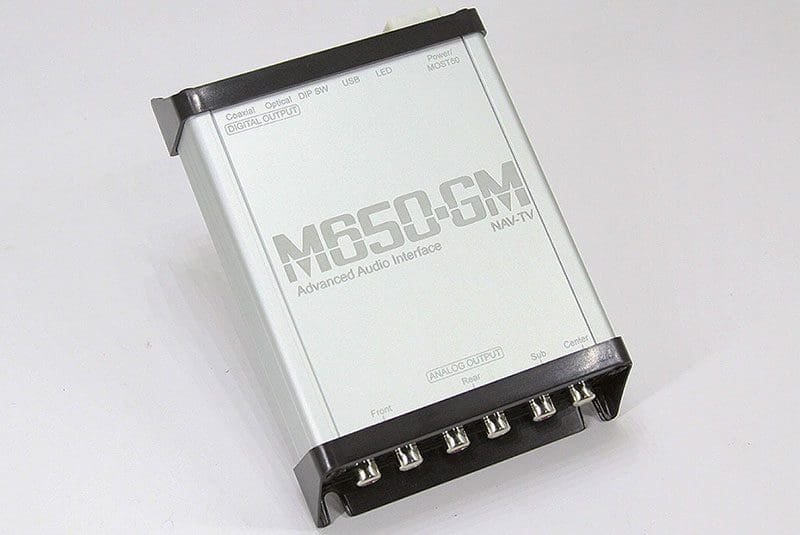 At this level of obsession (and we DO love people who are passionate about their music), the quality of the source material, the quality of the source unit, the quality of the signal processor, the amplifiers and, most importantly, the quality of the speakers all matter more in terms of making your stereo sound amazing. Choosing high-quality electronics and speakers is more important than worrying about digital connections. If it's an option, go for it! Don't go out of your way to make it happen.
What Matters Most to Getting Great Sound in Your Vehicle?
Imagine a scenario where you've searched high and low for the best source unit on the market. You've paired it with a premium digital signal processor and a set of great amplifiers. You've chosen to have an experienced fabricator build a custom installation that looks like it was designed by the vehicle manufacturer. After investing tens of thousands of dollars, you don't have the money for great speakers. Sadly, we won't say that the entire endeavor was a waste, but you definitely will be missing out on supreme performance.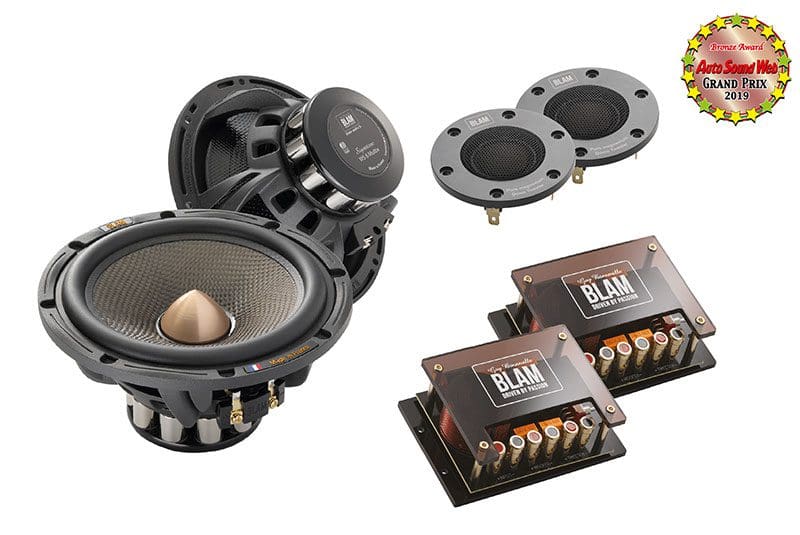 Speakers are the most important component in any audio system. If the signal from your amplifiers can't be converted into sound accurately, well, the system won't sound accurate.
We saw a statement recently where someone claimed that different speaker designs exist for different listening preferences. When it comes to a home audio speaker, that might be true. The balance of bass to midbass, midrange and high-frequency reproduction is determined by the overall design.
In a car audio system, where the installation technicians we hire will determine mounting locations and tune the system, we want speakers that are as accurate as possible. The settings in the signal processor will determine the overall balance of the audio system. Remember, any distortion added by low-quality speakers cannot be removed from the system.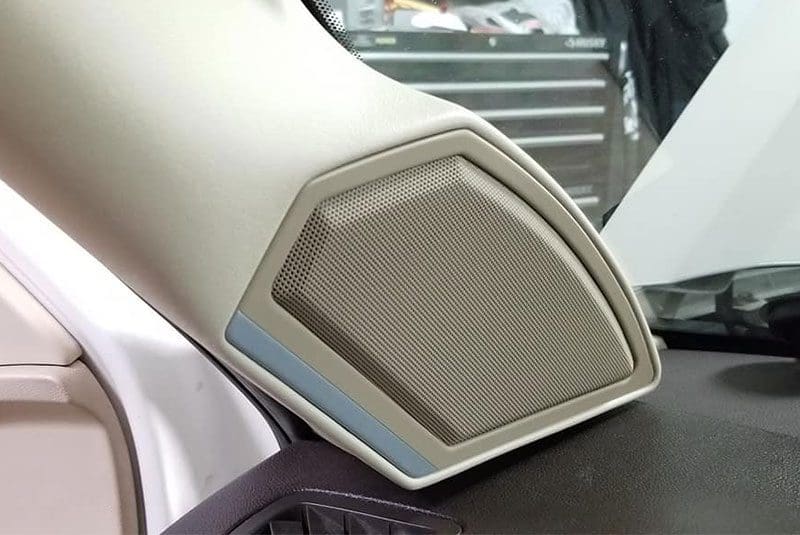 Choose Your Audio Upgrades Wisely
When it's time to improve the performance of your mobile audio system, find a local specialty mobile enhancement retailer that has the tools and training to deliver world-class solutions. Start with great speakers, then work backward from there, choosing components and installation solutions that work within your budget. You'll get years of enjoyment from your car stereo upgrade!
Lead-in image: Custom A-pillar pods by Nick at Apicella Auto Sound in Stony Point, New York.