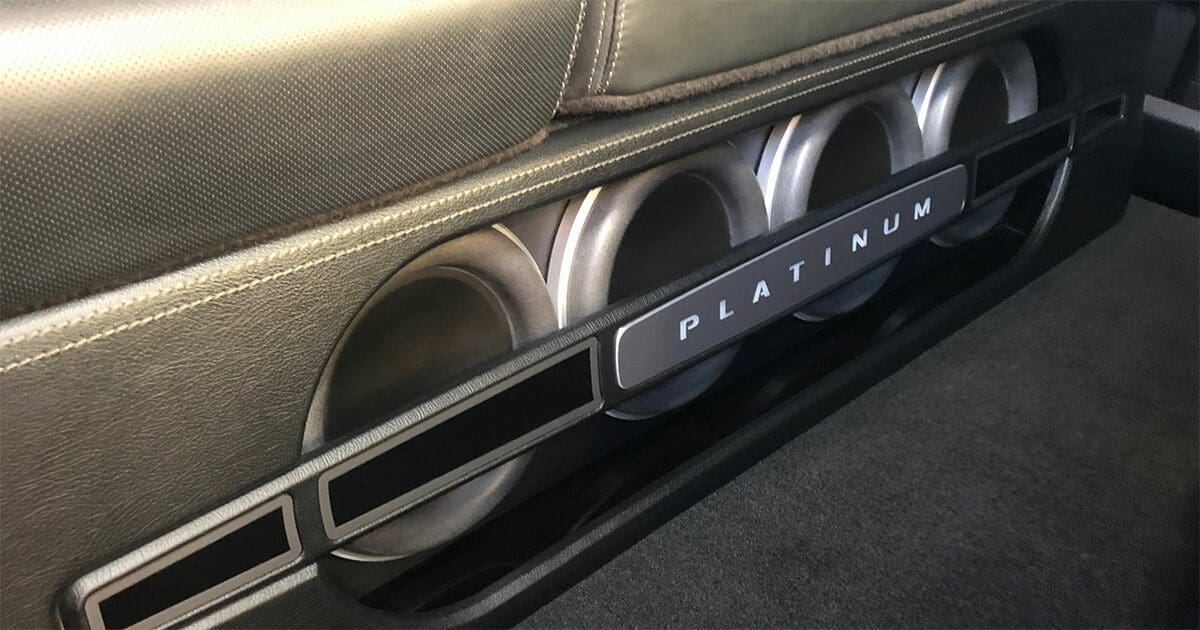 There's no denying that pickup trucks are some of the most popular options for subwoofer system upgrades. Despite the creature comforts and luxury afforded by Lariat, Platinum, Longhorn and Denali trim levels, a high-performance subwoofer system can transform any of these vehicles from nice to all-out amazing. The issue is, there isn't much space for subwoofers in these vehicles, and this means the options are limited for those who want some rumble. In previous articles, we've discussed the benefits and drawbacks of sealed versus vented enclosures. Unfortunately, we haven't hammered this message home adequately based on the continued popularity of sealed enclosures with multiple subwoofers under the rear seats of pickups.
A Brief Tutorial on Subwoofer Enclosures
Subwoofers need to be used with enclosures for two reasons. First, the sound coming from the back of the speaker can't mix with the sound coming front the front. If they combine, they cancel each other out, and you don't get any bass. Try hooking up a subwoofer and feeding it 5 or 10 watts of power while holding it in your hand. It might make some noise, but it won't make much bass. Separating the sound from the front and back is handled by the enclosure.
Second, and most important to this article, subwoofers require an enclosure to control how the cone moves at different frequencies. Without an enclosure, many subs would bottom out with as little as 10 or 20 watts of power.
When a speaker (of any size) is installed in an enclosure, the compliance of the volume of air in the chamber adds to the suspension's compliance to act as a spring that limits cone movement. If the enclosure is tiny, the speaker and the air in the enclosure act like a very tight spring. If the enclosure is large, then the spring is much looser.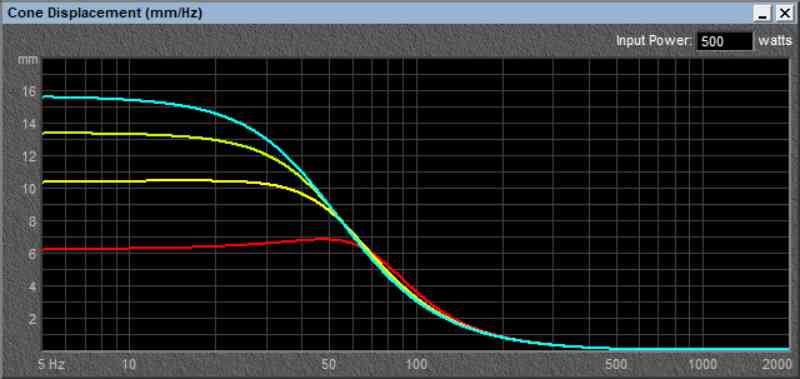 As you can see in the cone excursion versus frequency graph above, the smaller enclosures (red and yellow) limit how much the cone moves more than the larger enclosure (green and cyan).
In car audio subwoofer systems, designing a subwoofer enclosure requires balancing the size and quantity of subwoofers with the available space in the vehicle and the desired low-frequency output of the system. If a customer wants massive amounts of deep bass in a pickup truck, they're going to have to give up storage or passenger space to make it happen. Let's see what we can come up with to optimize low-frequency output without giving up the back seat or cutting out the back wall of the vehicle.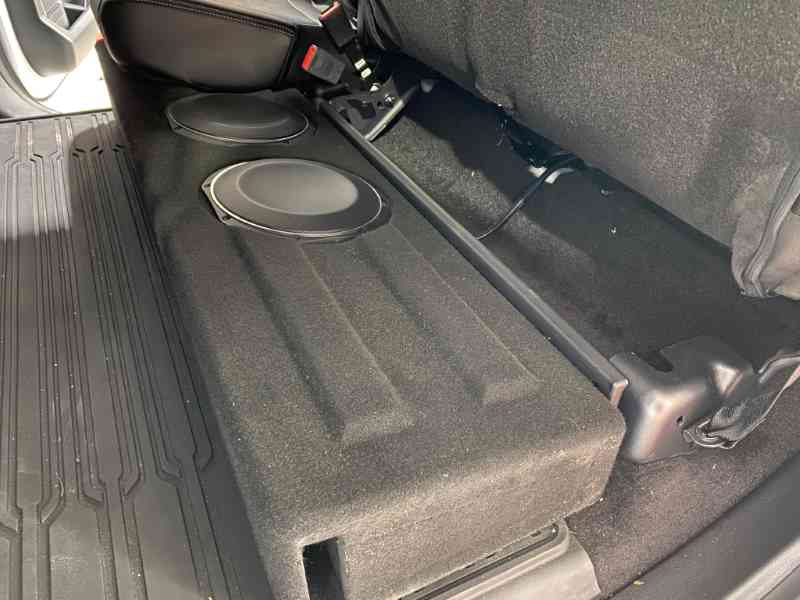 Bass in Pickup Trucks – Limited Space
The problem with designing subwoofer systems in pickup trucks is almost always space. First, there is rarely room for deep subwoofers. Thankfully, many modern shallow-mount subs offer impressive cone excursion capabilities, so the differences with their full-depth brethren are smaller than ever. With that said, there often isn't much room for an enclosure. To reproduce deep bass frequencies, enclosures need relatively large volumes.
Let's use an example of an extended cab Ford F-150. Many under-seat enclosures are available for this vehicle. The largest offer an internal air volume of around 1.5 cubic feet. How about we do several simulations to predict what size and combination of subwoofers will produce the low-frequency bass? Let's start with a pair of 10-inch subwoofers in a sealed enclosure, since that seems to be the most popular solution.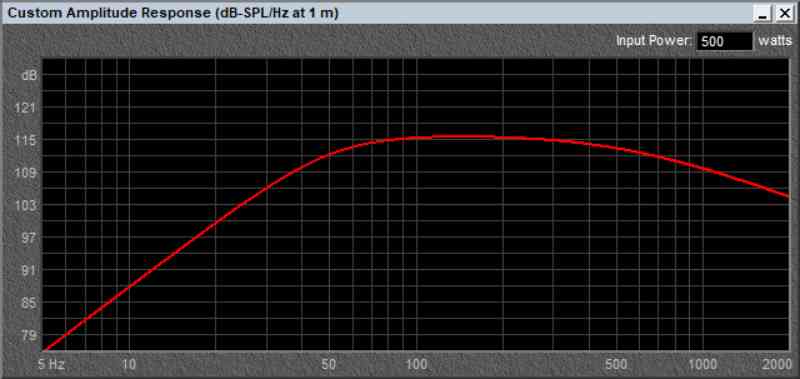 The 10-inch subs have a nearly ideal Qtc of 0.692 and an F3 frequency of 48.62 hertz. This would be a perfect solution for someone who wanted to add a reasonable amount of bass to their factory-installed sound system.
Our goal is to get the most low-frequency output as possible from the available space. Can two twelves move more air than two 10-inch subwoofers? Let's see!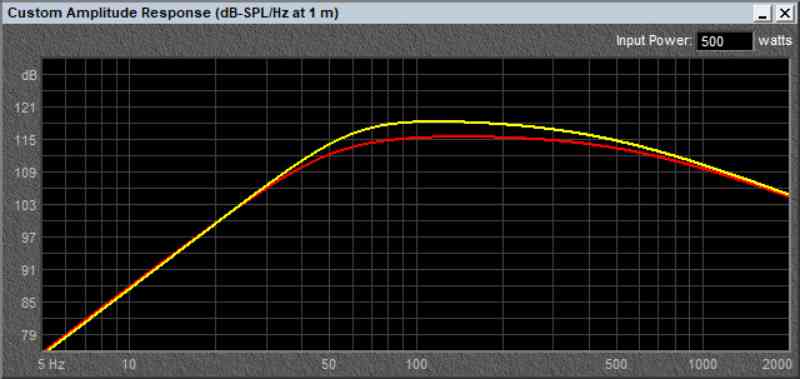 If you like rock 'n' roll, this might be an option. A pair of twelves in this enclosure gives us another 2.5 or 3 decibels of output at 50 hertz and above. Down at 30 hertz, they are no louder. The system Qtc is still acceptable at 0.804, and the F3 is 50.48 hertz. Still not bad.
Since there's almost 50 inches of width under the seat, what about four 10-inch subwoofers?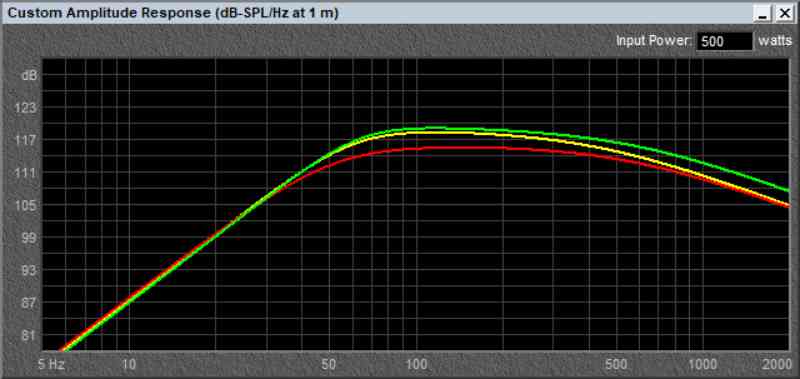 We've picked up another decibel of output up high, but the Qtc is up to 0.844, and the F3 is 52.21 hertz. So, again, for rock music where there isn't much deep bass, this might still work acceptably. But unfortunately, it won't produce the rumble that many associate with a genuine subwoofer system.
Blow Your Mind, Port Your Box
If you're looking for good output at low frequencies, then a vented enclosure design might be better. Yes, vented enclosures need more airspace per driver, but the efficiency benefits are impressive. How about a single 10-inch subwoofer in a ported enclosure?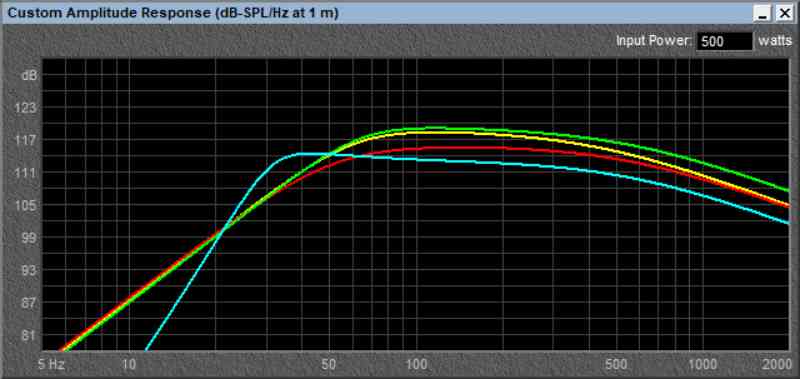 From about 50 hertz and below, a single 10-inch driver in a vented 1.5-cubic-foot enclosure produces more output than a pair of tens, a pair of twelves or four tens. Since most subwoofer systems are crossed over at 70 or 80 hertz to blend into the midbass or midrange drivers in the vehicle smoothly, this is a killer option to add some serious rumble to your vehicle.
The 10-inch subwoofer in this example has a cone area of 53.87 square inches. A pair of 8-inch subwoofers might do well with an effective total cone area of 66.82 square inches.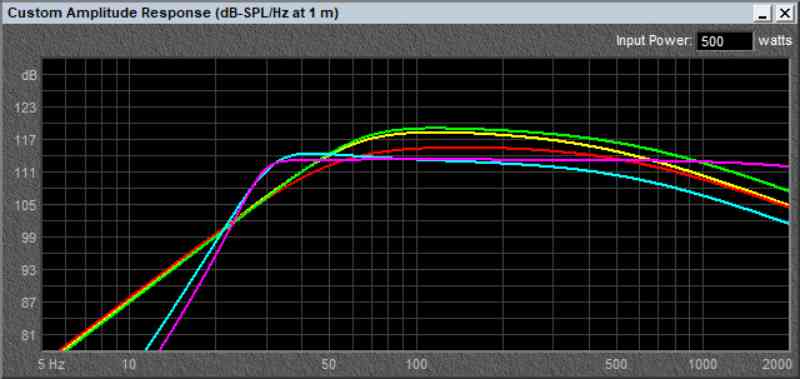 Meh, nothing special. With that said, this might be a good option for trucks where the depth under the seat is very limited. You may have to cut back to one driver if there isn't enough volume in the enclosure.
Last, let's look at some of the 6.5-inch subwoofers that are available. Some of these little drivers have reasonable excursion capabilities. Maybe four of them would work well in this enclosure?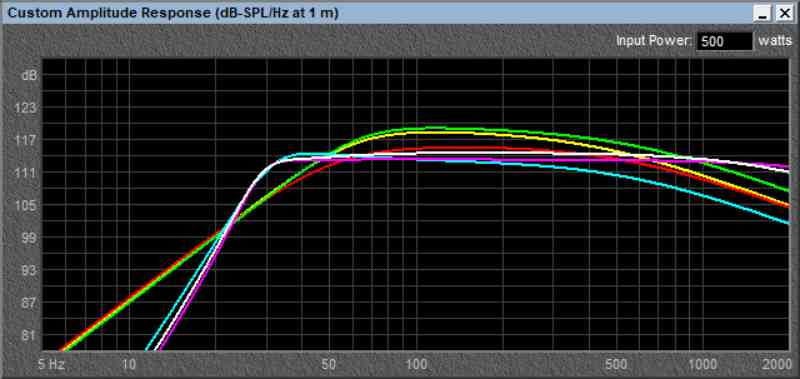 Four 6.5-inch subs don't seem to offer anything of significance in terms of low-frequency performance compared to a single ten or a pair of eights.
What's the Best Subwoofer System for Your Pickup Truck?
If you can find a robust subwoofer with good excursion capabilities and power handling, a single 10-inch in a well-constructed vented enclosure offers impressive efficiency and output. Keep in mind this is a comparison at 500 watts of power. If you feed 2000 watts of power to four tens, it will be louder than a single 10-inch subwoofer at low frequencies, but you'll need an equalization or preferably a digital signal processor to tame the upper bass information that will produce. With that said, providing power to a 1500- or 2000-watt amplifier is very challenging, as would be finding a home for an amplifier of that size.
If you're shopping for a subwoofer system upgrade for your truck, drop by your local specialty mobile enhancement retailer and ask them to provide some options in terms of enclosure simulations for the subwoofers they carry.
Lead-In Image: Thanks to MTi Acoustics for this Stage 3 Perfect-Fit enclosure photo.