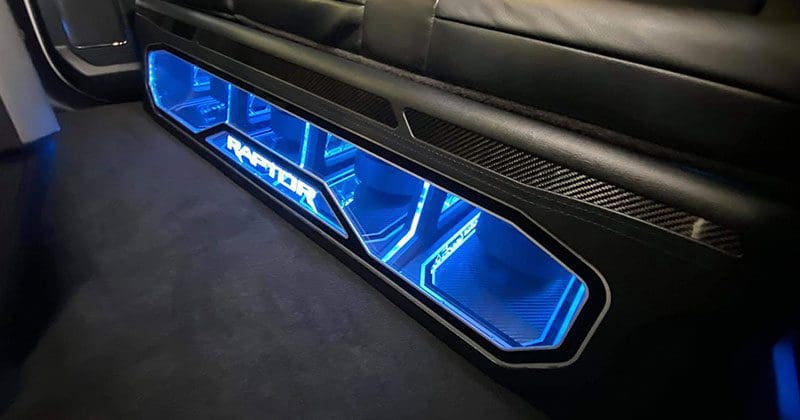 When it comes to subwoofers or speakers, they need to be installed in a correctly sized enclosure to deliver accurate performance and useful bass extension. Speakers are complex devices that rely on their suspension components and the enclosure they are installed in to determine how they perform at lower frequencies. When the product specialist you're working with is designing your sound system, he or she needs to balance many criteria to ensure you get the sound you want. In this article, we'll look at the importance of installing subwoofers in enclosures with enough internal air volume.
How Enclosure Volume Affects Speaker Performance
Every speaker of every size is affected by the volume of air in the enclosure behind the driver. Even large tweeters are often designed with cavities behind the diaphragm that can change their performance down near the crossover point. For this article, we'll focus on midbass subwoofers and look at several real-world examples and application comparisons.
Lately, we've seen several instances where multiple subwoofers have been crammed into incredibly small enclosures. The most common example of this is in pickup trucks. The space under the rear seat of your truck is limited. In most cases, there is less than 1.6 cubic feet of air space for the woofers to work with. Physically, you can easily install a pair of woofers, and some custom solutions allow for as many as four drivers under the rear seat. Let's look at how a popular shallow-mount subwoofer like the JL Audio 10TW3-4 behaves in this space.
Let's start with a single subwoofer in 1.5 cubic feet of space. Our enclosure simulation software predicts a -3 dB frequency of 45.95 Hz and a total system Q of 0.483. This low Q tells us that it is likely too large of an enclosure for this driver. Thanks to the impressive excursion capabilities of the TW3 subwoofers, things will work fine.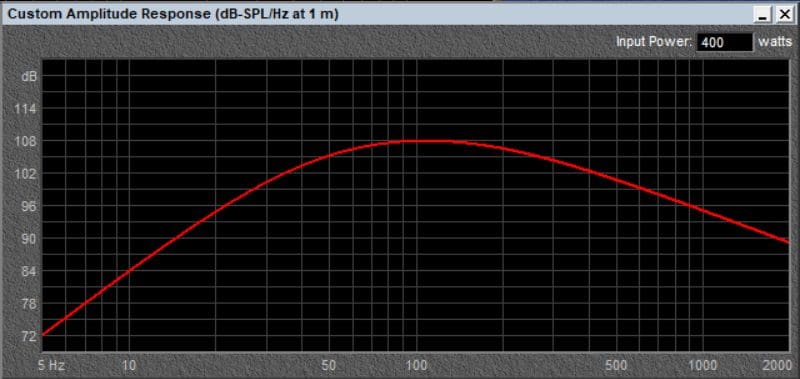 Now, let's say we want more bass. The seemingly logical move would be to add another subwoofer, right? If we ask our technician to install two drivers in this 1.5-cubic-foot enclosure, the -3 dB point raises to 47 Hz, and the Q increases a bit to 0.643. Based on the shape of the graph and those numbers, this combination looks like a great solution.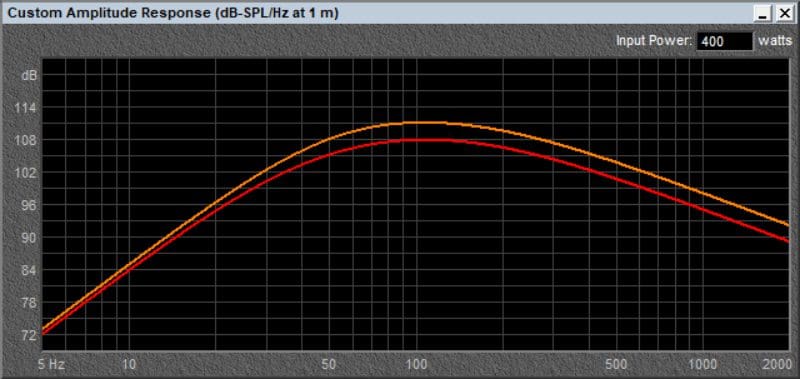 Thankfully, JL Audio knows how to design a subwoofer to work in a small enclosure. The response of these systems is smooth. Now, let's double down again and see what happens when we use four woofers in this 1.5-cubic-foot enclosure. Our software says the -3 dB point is now 50 Hz, and the Q is 0.738. Both are great numbers.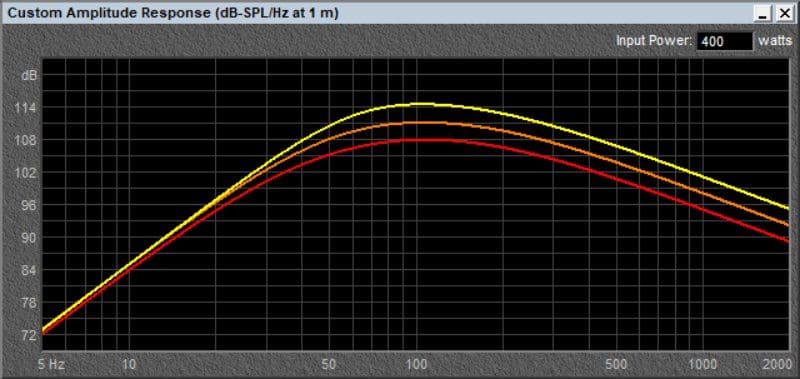 With that said, we need to look carefully at where the increase in output happens. The single-driver solution predicts an output of 106.4 dB, the dual driver system predicts 109.4 dB, and the quad-sub solution says 112.4 dB at 60 Hz. As science indicates, that's a 3 dB increase for every doubling of cone area for a given power rating. But does that mean more usable bass? Let's look at what happens down at 35 Hz. The single driver enclosure is predicted to produce 102 dB of output. The dual-driver enclosure should produce 104.4 dB. Finally, the quad-driver enclosure should offer 105.9 dB at 35 Hz. We saw a gain of 2.2 dB from the single to dual increase and only 1.5 dB from the dual to the quad system.
Why? Because the volume of air in the enclosure limits cone excursion at lower frequencies. More specifically, the ratio of the available airspace to the driver's equivalent compliance (this specification is called the Vas) decreases as the effective enclosure volume decreases. In this example, we get more upper bass around 60 Hz with four subwoofers, but beyond two, we don't get much more deep bass.
Extreme Cases Result in No Bass
As we mentioned, JL Audio did a great job designing its TW-Series subwoofers to work in very small enclosures. Not every subwoofer on the market is designed this way. Balancing the design of a subwoofer trades efficiency for low-frequency extension. Let's look at an example that doesn't work. In this case, we have a very shallow 8-inch driver that's been crammed into a tiny enclosure beside the spare tire in a hatchback. The enclosure has a net volume of 0.15 cubic foot. The subwoofer physically fits in the enclosure, but does it work?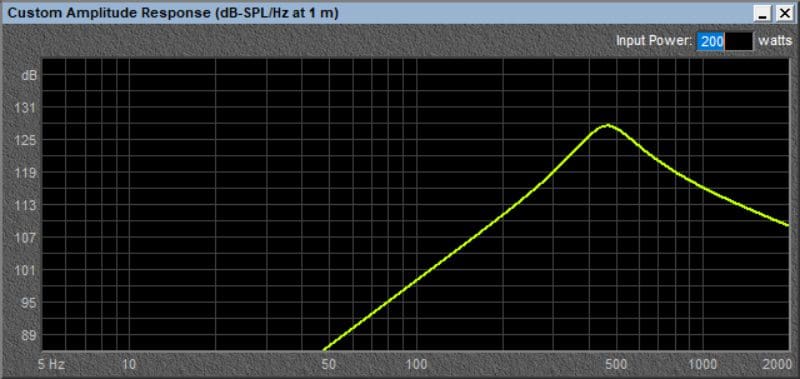 As you can see, this is a disaster. There's a huge peak at 450 Hz and barely any output below 100 Hz. Given that most subwoofer systems operate below 60 Hz, this doesn't work. Oh, the system Q is 1.79. Target Q-factors are typically in the 0.6 to 0.95 range. This would sound unpleasant in every way.
Does this make this a bad subwoofer? We modeled the driver in a 1-cubic-foot enclosure and it still didn't make much bass. It's clearly designed for an infinite baffle application, and it's more of a woofer than a subwoofer.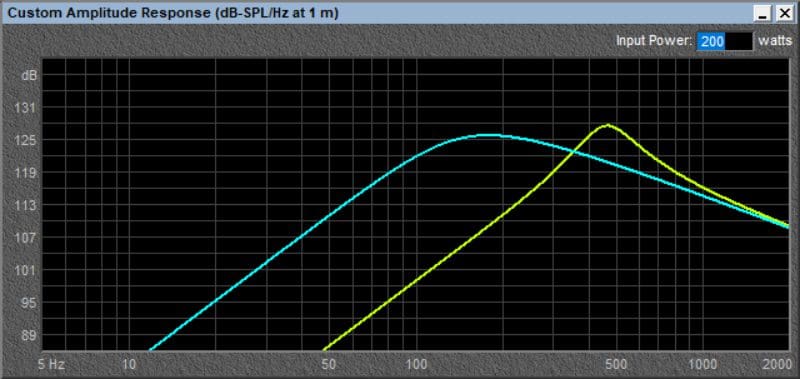 A better solution for this ultra-small enclosure would have been a high-quality 6-inch subwoofer. The graph below shows the aforementioned 8-inch sub and a 6.5-inch sub in the same 0.15-cubic-foot enclosure. The 6.5-inch sub is 12 dB louder at 40 Hz.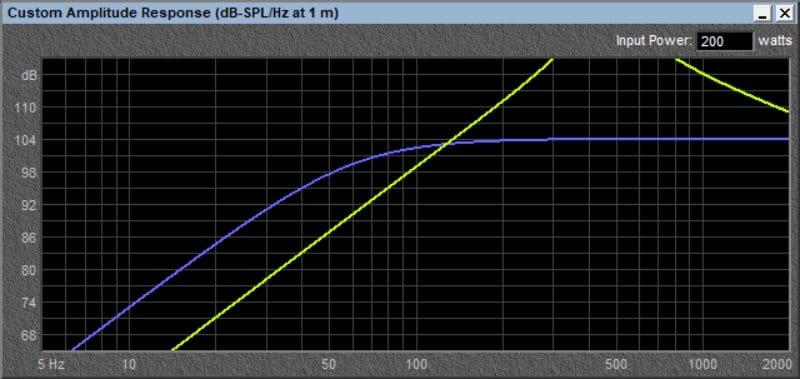 What About Vented Enclosures?
Let's circle back to the beginning and look at how a vented enclosure might change our subwoofer system performance. We'll remind you that we want the subwoofer to be able to produce lots of energy between 30 and 60 Hz for deep bass.
The graph below shows our 1.5-cubic-foot truck enclosure's performance with subwoofers in sealed (acoustic suspension) and vented (bass reflex) designs.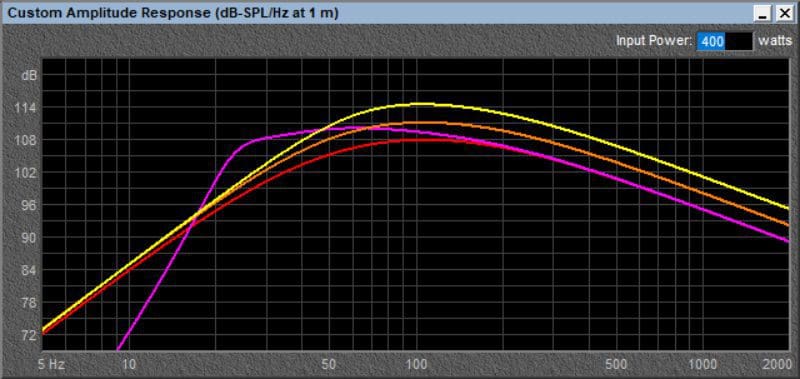 As you can see, between 20 and 50 Hz, the single subwoofer in a vented enclosure is louder than four subs in a sealed design. At 25 Hz, the vented design can produce 106.9 dB, whereas the four drivers are only making 100.7 dB. That's a HUGE difference! The vented enclosure would cost less, sound better and require less power from your amplifier to recreate the lowest notes in your music. Your installer will also have an easier time blending the system's output with the midbass speakers in your truck because there's less of a peak in the response at the crossover point. It's a complete win-win!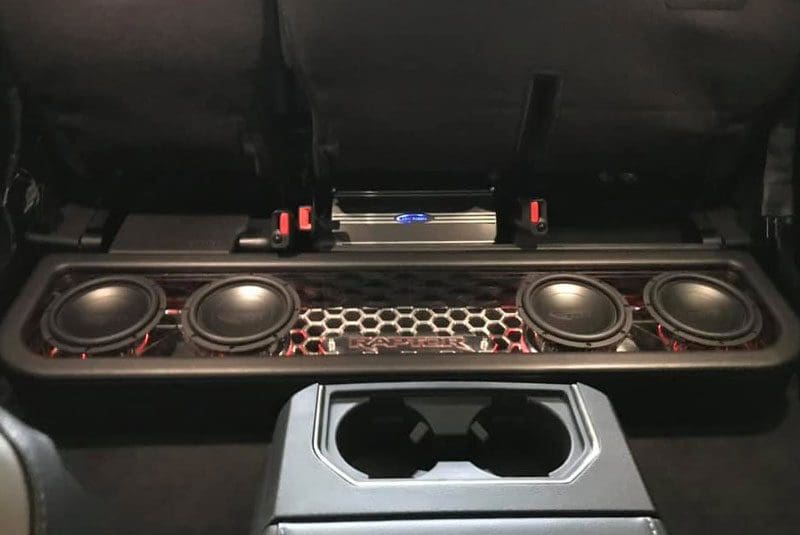 Picking the Right Subwoofer Solution
When it comes time to shop for a subwoofer upgrade for your car or truck, be sure to ask the specialty mobile enhancement retailer you are working with about your options in terms of the enclosure. It's pretty common to see a single subwoofer in a vented design deliver significantly more output than multiple drivers in a sealed enclosure.
Lead-In Image: Thanks to Jim Skaggs at the team at MTI Acoustics for the lead-in photograph.