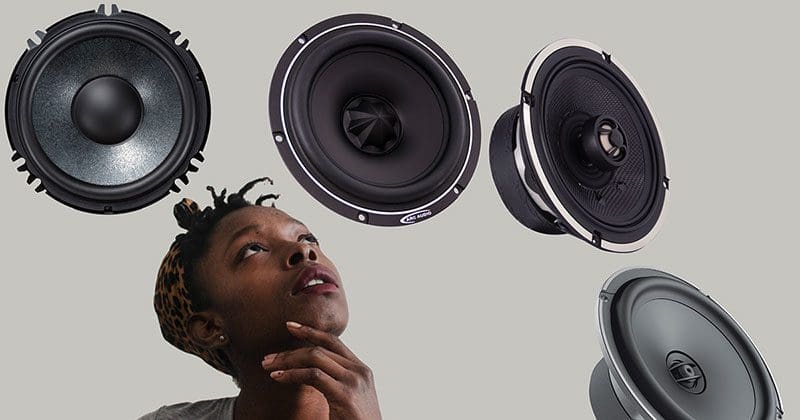 Many car audio customers ask if it's necessary to choose a specific size or type of speaker to play certain kinds of music. Do paper-cone midrange drivers handle classical music better? Do 15-inch subwoofers reproduce kick drums with more accuracy? Let's take a look at how sound works and explain the benefits and drawbacks of different speaker sizes and designs.
Frequency Content in Music
Whether you're listening to Nine Inch Nails, Neil Young, Taylor Swift or Metallica, all performers and musical instruments cover a surprisingly wide range of frequencies. The male voice typically covers frequencies from 125 Hz to over 3 kHz. For female singers, their voices typically fall between 200 Hz and 4 kHz.
When it comes to instruments, their frequency ranges are much wider. An upright piano extends from less than 30 Hz to more than 4 kHz with harmonics that extend even higher. A triangle has significant energy right up to 15 kHz. What most people don't expect is that an instrument like a snare drum covers a surprisingly wide bandwidth. The fundamental is at 275 Hz, but harmonic content extends solidly up to 6.5 kHz before starting to roll off.

The Importance of Audio System Frequency Response
For a high-quality car stereo system to sound good, we need the system to cover as much of the audible frequency range as possible. For most of us, this means we need everything from deep bass at 30 Hz or lower up to the highest of highs between 15 and 20 kHz. To achieve this, we need at least two speaker sizes; in practicality, three sizes work better.
The next requirement is that the frequency response of our sound system needs to be relatively smooth with a pleasant balance. Some people like a little more bass while others like laid-back high-frequency reproduction or a little extra sizzle on top. In almost every blind test performed by speaker manufacturers, the midrange response (150 to 4,000 Hz) of the system should be as flat as possible for vocals to sound accurate.
The Three-Way Audio System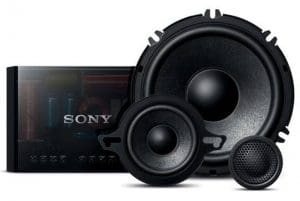 Most audio systems installed in vehicles use a three-way design. The term three-way describes the use of three differently sized speakers, each operating in different frequency ranges to recreate the recording. In a factory-installed sound system, you may have an 8- or 10-inch subwoofer in the rear parcel shelf or cargo area to reproduce bass frequencies below 80 Hz. A 5.25-inch or 6.5-inch woofer in each of the doors will play from 80 Hz up to the crossover point with a midrange driver on the dash or a tweeter in the sail panel. For a tweeter, the crossover is likely around 4 kHz; for a midrange, it could be between 250 and 450 Hz. Using multiple speakers reduces system distortion because small speakers aren't being asked to work at high excursion levels to produce low-frequency information.
Does Speaker Size or Material Matter?
Does it matter what size speaker you use in your car audio system? To keep the answer short and sweet, larger speakers typically reproduce low-frequency information better. However, this doesn't have to be directly associated with bass. A 2-inch midrange on the dash of a Jeep can play down to 400 Hz without any problem, whereas a 1-inch tweeter needs to be crossed over at 4,000 Hz.
The drawback of using larger speakers is that their output becomes directional at higher frequencies. An 8-inch woofer in the door of a sedan will need to be paired with a midrange in the dash to produce even sound throughout the listening environment. The phenomenon of speaker directivity is purely related to the cone diameter and not the speaker's design or materials. Directivity is one of the reasons why some systems use a four-way design with dedicated midbass and midrange drivers.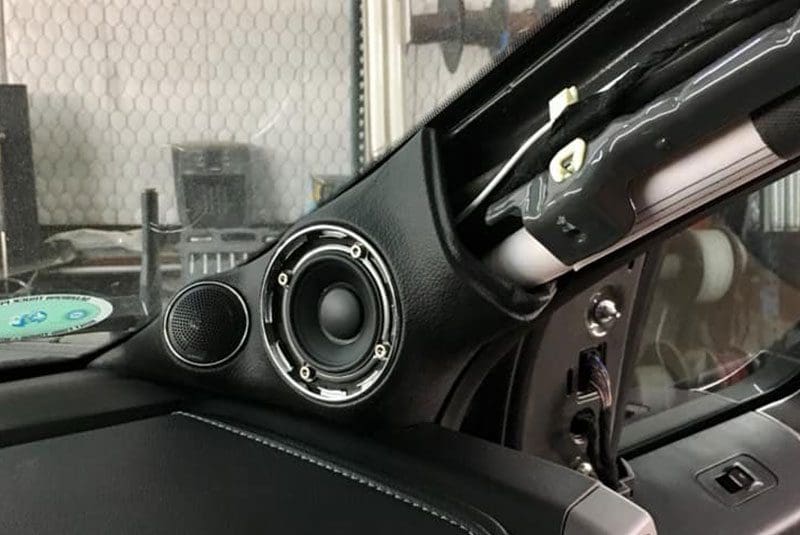 So, back to our question about speaker sizes and music types. Does speaker size matter? In terms of the sounds the speaker is reproducing, speaker size does not correspond to a specific type of music, only to a specific range of frequencies.
Does Cone Material Affect Sound Quality?
Choosing a material for a speaker cone requires balancing three criteria: mass, damping and rigidity. For example, a metal speaker cone may be light and rigid but could run into problems with resonance at higher frequencies. Paper, plastic and composite cones all have their strengths and drawbacks. The speaker designer's goal is to choose a cone material and design that will function without distortion within the desired frequency range. The speaker doesn't know what kind of music is being played, nor does your source unit or amplifier.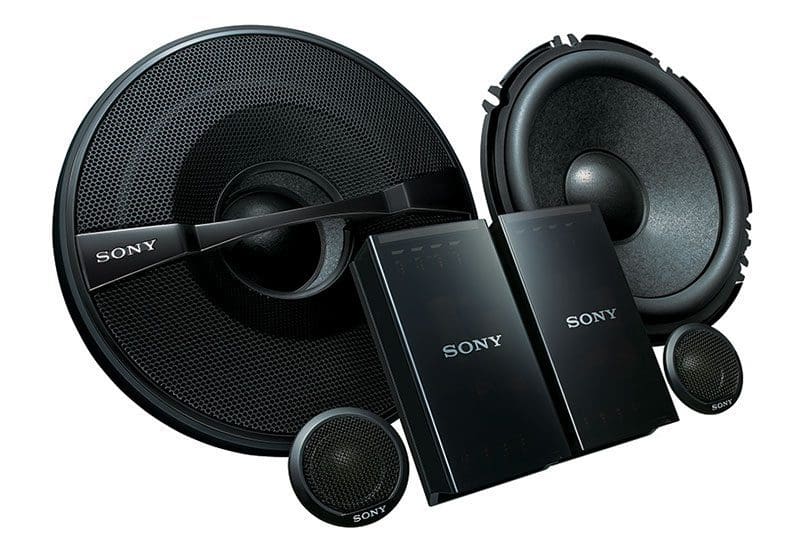 How Do I Choose the Right Speakers for My Car Stereo?
When it's time to upgrade the stereo system in your car or truck, visit a local specialty automotive enhancement retailer. They will inspect your vehicle to confirm speaker size and location, then suggest a combination of sizes to meet your needs. Your goal during the audition process is to choose a solution that sounds accurate and detailed, especially at high volume levels.
If you're wondering how they'll make sure the system sounds good with the music you enjoy, the answer comes in the form of tuning. If you include a digital signal processor (either as a stand-alone piece or one built into an amplifier), the installer can calibrate the system to ensure smooth response and the right amount of bass and high-frequency output to meet your needs.