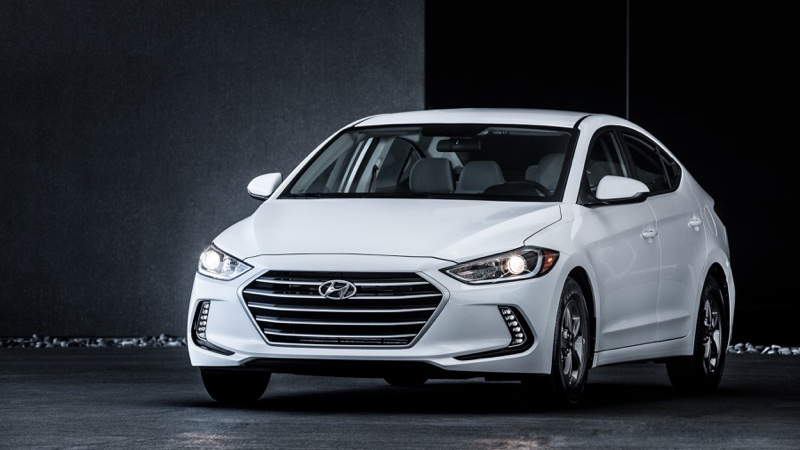 Why would any car enthusiast choose the Eco version of a vehicle when they can probably go for the Sport version? Hyundai had this in mind when they had me test their 2017 Hyundai Elantra Eco. Rather than go the more complex "mild hybrid" route with a small battery pack, they eschew a complex power delivery system for an efficient conventional drive system (albeit more complex). The engine is downsized to 1.4 liters but it gains a turbocharger. It produces 128 horsepower and 156 lb.-ft. of torque. It is more than enough to keep you entertained on the way to work while getting stellar gas mileage. A normal driver should see 40 mpg without resorting to hypermiling techniques. I actually got 42 mpg. Just drive and forget about filling up for awhile.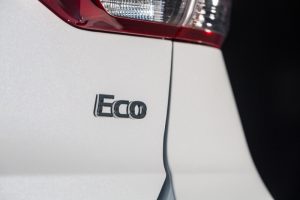 To keep everything efficient, instead of the conventional six-speed automatic available in the regular Elantra, the Eco uses a seven-speed dual-clutch transmission operated like an automatic. There are no paddle shifters, but you can move the shifter to its farthest position to manually row your own gears.  The transmission is set up to really harness the majority of engine power without dreaded power-sapping parasitic loss. This leads to a little weird behavior at low speeds, but nothing you wouldn't get used to after a driving it for a day.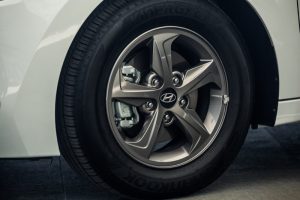 What is really refreshing are the wheels. Rather than ultra-low rolling resistance tires, the Elantra Eco wears 15" alloy wheels wrapped in 195/65 tires. Ah, the good old days of not worrying about potholes because of good ol' big sidewalls! In all seriousness, this car would be awesome for the enthusiast as it comes with sensible shoes for winter (ready for snow tires), and you can switch to a low rolling resistance 17" or 18" in the summer. As a bonus, the good-looking 15" wheels  sport a titanium finish.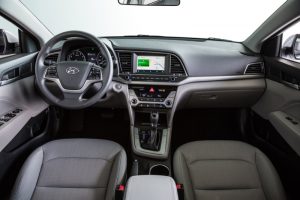 When it comes to the infotainment system, Hyundai wants to offload managing that to your smartphone. Plug in your Apple and get CarPlay or your Samsung and get Android Auto. The screen and layout are clear, which makes keeping the stock head unit easy for the buyer. The audio system isn't bad, but a quality coaxial speaker upgrade and a nice subwoofer in the trunk will help those on their commuting slog.
Another nicety that seems to be coming to a lot of cars is the trunk that will open itself when you are holding groceries. On the safety end, rear cross traffic alert and lane change assist are available, but you can get more safety features on a loaded Elantra Limited. The aftermarket can help you get forward-facing collision warning if you want to save gas dollars on the Eco.
Coming in at just over $20,000, the Elantra Eco offers a lot of bang for your buck. It would perfectly serve any commuter who doesn't want to continually visit the gas station. With the 15" rims you get a downright comfy ride for the price. The aftermarket could hook it up using a little window tint to make the a/c even more efficient. Some good-looking summer footwear would go a long way, along with a tasteful rear deck lip spoiler that would not screw with the mileage. The audio upgrade would be welcomed. Just because it says Eco does not mean an enthusiast wouldn't appreciate it. After the long Hyundai warranty has expired years down the road, look for enthusiasts to pump more boost into the engine from the supplied turbo and lay down a nice patch using the fast-reacting DCT transmission. They'll still get darn good mileage while hooning!