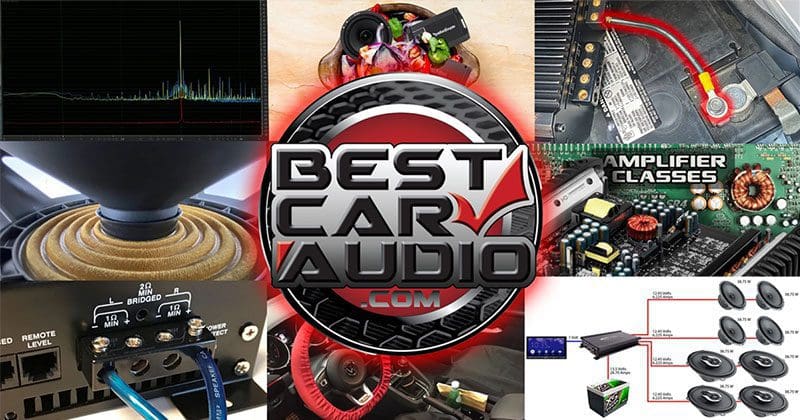 Hopefully, you've had a chance to read our articles about the history of BestCarAudio.com and what we offer to consumers. In a nutshell, our website is an online car audio magazine designed to educate and inform potential retail clients about the products and services available from their local mobile enhancement retailer to improve their vehicles.
BestCarAudio.com Website Content
Our editorial team publishes two to three articles a week. This content falls into four categories: Mobile Enhancement Industry Educational Posts; Buyers Guides; Spotlights on retailers, installations or installers; and content created specifically for our advertising partners. Our editor-in-chief, Dave MacKinnon, creates all of this content. We also publish Vehicle Insights created by Brett Solomon on new cars, trucks and SUVs. Both of our lead writers have decades of experience creating content specific to the mobile enhancement industry, and the entirety of our staff is considered expert in their fields, not merely enthusiasts.
Content for educational posts ranges from simple explanations of the product categories offered by specialty mobile enhancement retailers to detailed and technical explanations of how audio components, acoustics and electronics work. While these articles are written primarily to educate consumers, the information is equally valuable to salespeople and installers at retail locations and staff working for manufacturers and distributors. Much of the information has never been a part of the training offered by any manufacturer or distributor. Understanding these concepts helps everyone working in the industry present clients with accurate information about how their audio system upgrade is designed, installed, configured and calibrated. More importantly, the content helps to dispel myths that are common in our industry.
If you've read any number of these articles, it should be clear that our goal is to drive consumers to brick-and-mortar retailers in search of the best solutions to upgrade and enhance their vehicles. This philosophy extends beyond the call-to-action at the end of each article and our tips for demoing equipment in stores. We believe that the sale and installation of mobile enhancement products and services are best left to genuine professionals. As such, we never recommend any form of online purchases, nor do we support or endorse those car audio and accessory brands that primarily sell directly to consumers.
Likewise, we don't offer how-to, troubleshooting or do-it-yourself articles. We extend this philosophy to protecting the intellectual property of and processes created by our contributors. Behind-the-scenes information is provided, but the images and content are ultimately designed to entice a consumer to visit an expert specialty retailer. Last and certainly not least, you won't find a list of Amazon affiliate links in our Buyers Guides.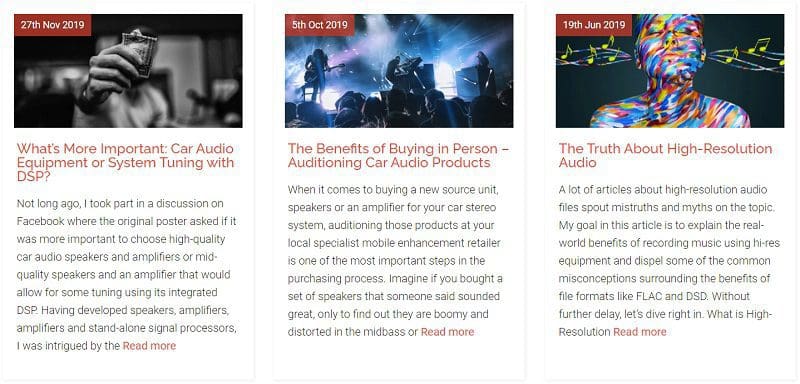 How You Can Be Part of Our Family
As a mobile enhancement industry professional, you are free to share a link to any of the content we have created on your social media or in blog posts on your website. However, we have strict policies about content copyright, so please do not copy and paste or duplicate anything we publish in any way. Many retailers also include links to our articles in their e-mail communications with clients.
Likewise, you'll find that our editorial staff will reach out to the online car audio community from time to time asking for image submissions for an article. Be sure to follow Dave MacKinnon on Facebook to be a part of this no-cost way to share what you've created with tens of thousands of interested consumers.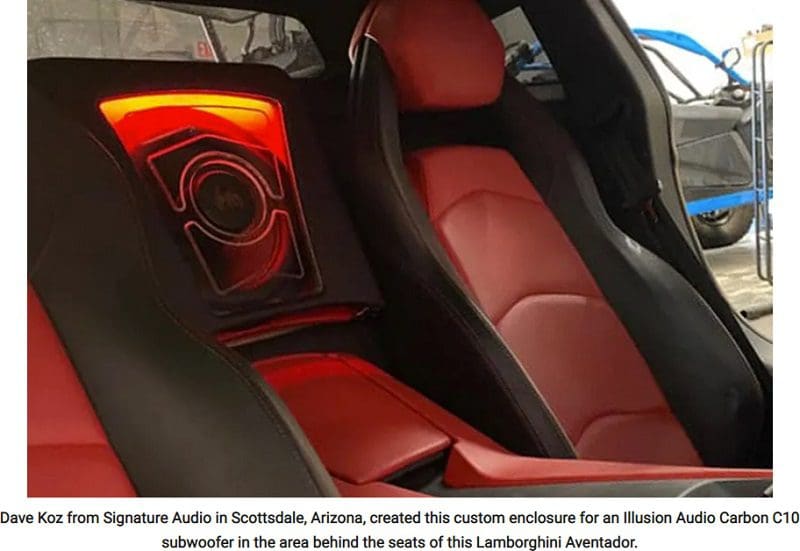 As the BestCarAudio.com website grew, we separated it from our mobile enhancement industry content marketing company. The dealer locator on the site used to be an exclusive list of our clients and subscribers to services like Mitchell 1 ProDemand and Evalu8 that 1sixty8 media offers. With the publication of this article, we are opening that dealer locator to any shop that wants to participate in BestCarAudio.com. Here's how you can get listed:
Submit a Profile Request about your shop, a member of your team or a project you've completed. Our editorial team will review the submission. If your business philosophy and service offerings match our mission statement, we'll create the Retailer, Installer or Installation Profile and add you to the dealer locator list. The link to the Profile Request form is here.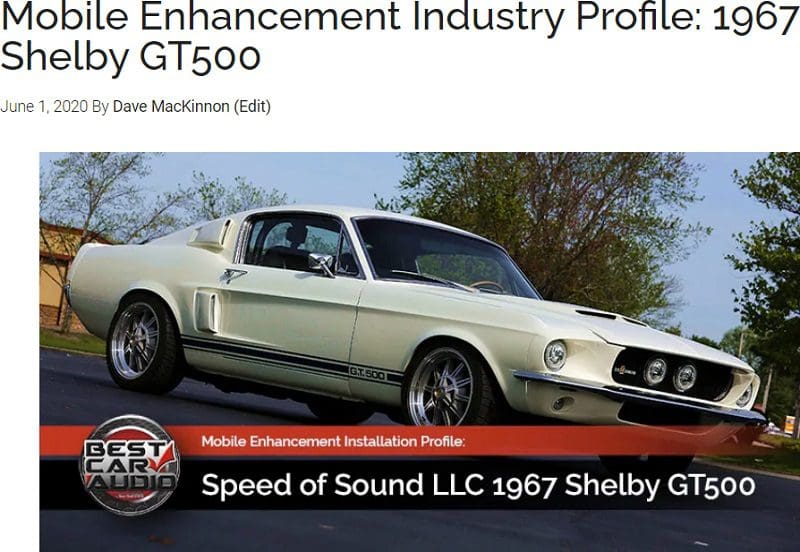 What We Offer Manufacturers and Distributors
If you sell products to brick-and-mortar retailers, we're here to help educate consumers about the solutions you offer. Each manufacturer that supports BestCarAudio.com has a Vendor Profile article created and published about their company. We follow that up with a series of Product Spotlights and/or Test Drive Reviews created on the solutions they offer. We also highlight products offered by these companies in the weekly content we create.
Test Drive Reviews are detailed, lab-grade product tests that are combined with an extensive explanation of the features and application for each solution. Dave finishes each Test Drive Review with a hands-on listening session that informs consumers and our industry peers about the product's real-world performance. There's nothing else like it offered in the industry.
Our website sees thousands of visitors each day, and our weekly newsletter goes out to more than 5,500 subscribers. Best of all, our Facebook page reach extends to more than a quarter-million enthusiasts each month.
If you are interested in joining the BestCarAudio.com Supporting Manufacturer family, please send an e-mail to our advertising team. We'll provide you with access to our press kit and help create a bespoke marketing solution that will help you sell your products.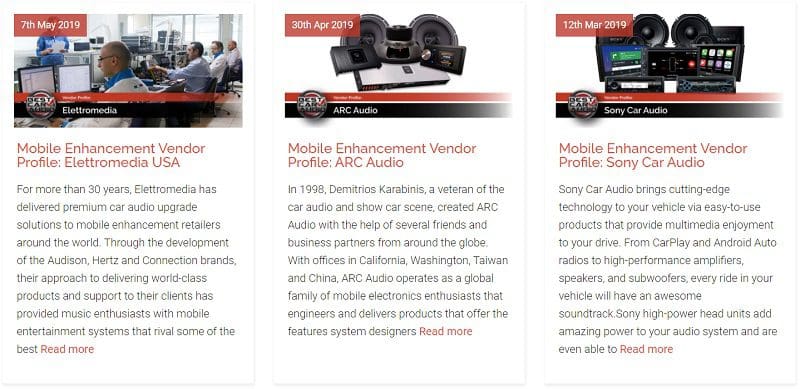 Thank You for Supporting Us
As a publication created to support the mobile enhancement industry, we'd like to thank the manufacturers, distributors, retailers and installers who support and share what we do. Also, if there's anything you'd like us to add to the site, please let us know. We look forward to helping educate consumers about the upgrades available for their vehicles, and we hope you'll be a part of our efforts to support and grow this fantastic industry.