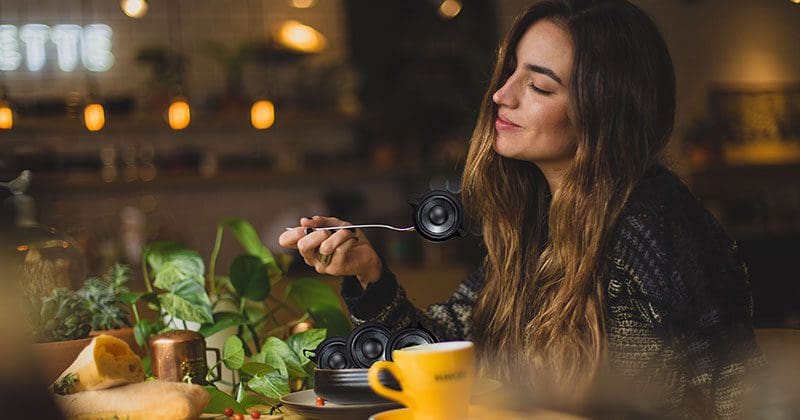 For more than two years and more than 200 articles here on BestCarAudio, the editorial team and I have worked hard to educate our readers about the products and services available to optimize, accessorize and upgrade their cars, trucks, SUVs, boats and motorcycles. In a recent discussion in an industry-only Facebook group, someone mentioned that the way some people behave in car stereo stores simply wouldn't be acceptable in many other venues. Let's take a tongue-in-cheek look at how some car audio customers would behave if their bad habits were used at a nice restaurant.
The Greeting at the Door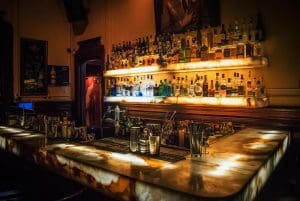 Our customer, Todd, arrives at a posh restaurant with his date and parks his car, crookedly, in front of the employee entrance, blocking the door. Todd and friend saunter into the restaurant and look around the lobby. The hostess greets the pair and asks them if they are there for dinner or drinks. Todd replies that he's not sure, but that he'd like to look around the bar and see if anything interests him. Todd and his lady friend wander around, looking at what people are drinking and snacking on. After about 10 minutes, they walk back to the front counter and tell the hostess that they are hungry.
The hostess takes Todd and his date to a table and provides them with menus and a wine list. She tells them that Susan, their server, will be by shortly to take their drink order.
Ordering The Meal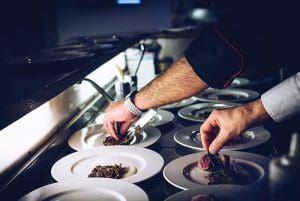 A couple of minutes pass and Susan arrives at the table and introduces herself. She asks them what they'd like to drink. Todd orders a beer and his lovely friend asks for a glass of wine. The server happily takes their order and heads to bar to get their drinks.
The server returns with their beverages and a basket of fresh-baked bread and whipped butter. Susan asks the couple if they have any questions about the menu or if they are ready to order their meal. Todd tells Susan that he's seen a lot of the things on their menu at other restaurants for a lot less money, but that a friend told him this place was really good.
Susan politely and cheerfully explains that their head chef was trained by none other than Joël Robuchon, one of the world's most decorated Michelin star chefs. The restaurant hand-selects all its beef and poultry suppliers and works closely with local farmers to provide only the freshest organically grown vegetables. Susan goes on to explain that each member of the staff has spent at least a week at a Dale Carnegie customer service training course, has first-aid training and is fluent in English, French, Spanish and Mandarin. Todd smirks and says, "That's pretty cool!"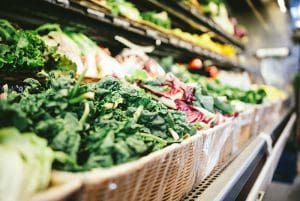 Todd lets his girlfriend order her dinner. She requests the stuffed mushrooms to start and the rigatoni arrabbiata with grilled chicken as her entree. Todd shrugs and goes back to looking at the menu. He looks up at Susan and says, "You know, back when I was in college, I used to be a pretty good cook. I could make a killer steak on the barbecue. In fact, all my friends brought me their steak and chicken to cook. I was the go-to guy for grilling in my neighborhood. I had a huge grill, too. It was shiny and had chrome accents. All my buddies loved to hang out with me." Todd looked back at the menu, looked over at his date, then back at Susan. He continued, "I was thinking, we went grocery shopping just before we came here. We picked up some steaks. What would you charge me to cook one of my steaks? I know how easy it is, and it doesn't take long. I also have some carrots. Your cook-dude could chop them up and slap some butter on there. How much for just that?"
We'll stop our little story here.
We Love Our Customers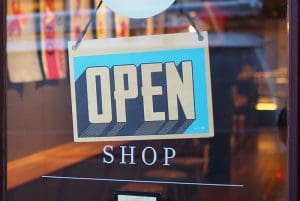 Let's be clear: Everyone who works in a car stereo shop understands that our clients have budgets to work with and they often have used equipment from a previous installation. Every shop you visit should understand your budget, and there's nothing wrong with being clear on what you want to spend. Some shops won't install products purchased from other sources. Part of owning and operating a car audio shop involves paying the staff, paying rent and paying for utilities, insurance and supplies. Many retailers invest heavily in training and travel to seminars around the country to learn about new products and how to maximize their performance in your vehicle.
The problem with bringing in products purchased elsewhere is that there is no predictable outcome. The shop installing the product may not be familiar with that particular brand and they may not have access to the vendor's technical support. What if the product is bad out of the box or it fails six months after it's installed? What if it isn't the right part for that particular car?  What if the customer isn't happy with the end result? When the product is purchased from and installed by the same shop, they are in control of all of these situations and can take action to make their customer happy. When the product is purchased from one place and installed at another, it's a recipe for poor results and a less-than-desirable customer experience.
If you are interested in upgrading the stereo system in your car, truck, SUV, boat or motorcycle, drop into your local specialist mobile enhancement retailer and have a frank discussion with them about your goals and your budget. They'll work with you to deliver a solution that not only sounds great but will be installed reliably and tuned properly.