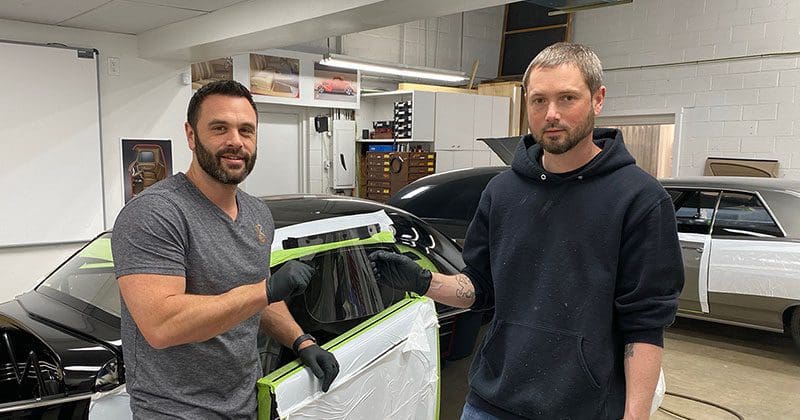 Jeremy Katz and Evan Collins at JK Automotive Designs in Stoneham, Massachusetts, kicked off the COVID-19 face shield project that we talked about in our original article on March 26, 2020. As a quick summary, Jeremy and Evan took a 3D-printed face shield design and reworked it so they could cut the parts on their CNC laser in a fraction of the time it took to print. Jeremy shared the design with his car audio industry friends, and instantly the desire to help spread to Florida, Alaska, California, Arizona and Canada. Now, shops in more than half of the states are making shields.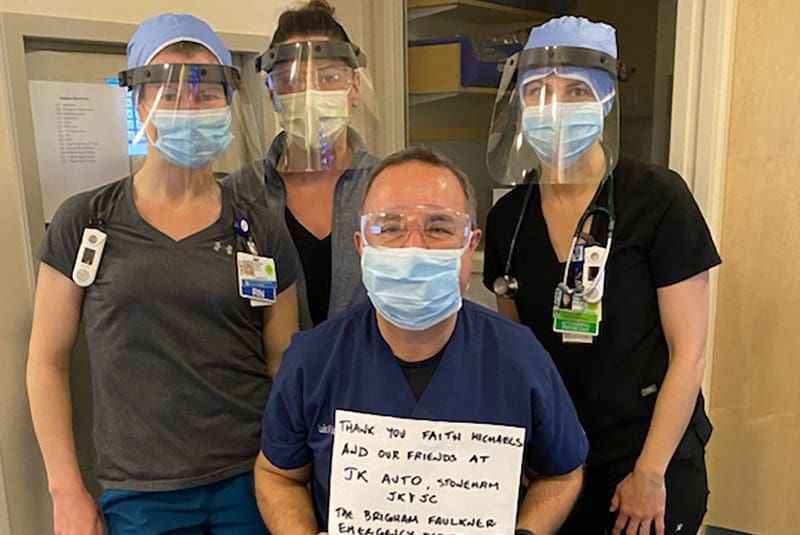 Full-Time Face Shield Production
Since we last talked to Jeremy, the project has grown at an exponential rate. Local TV channels like Boston 25 News and WCVB Channel 5 News and national outlets including CNN and People Magazine have shared the story across the country and the world.
Each additional level of exposure has brought a much-needed influx of financial and logistical support to the project. The GoFundMe campaign has raised at least $54,000 toward its $75,000 goal as of April 11. Behind the scenes, Jeremy and Evan are coordinating additional help from nearby businesses to help cut plastic, and a local bank has stepped up with donations and accounting help.
A Boston-area non-profit organization called Kids Clothes Club is assisting in the assembly and delivery of thousands of shields to hospitals, firefighters, EMTs and police officers. They are also providing financial support.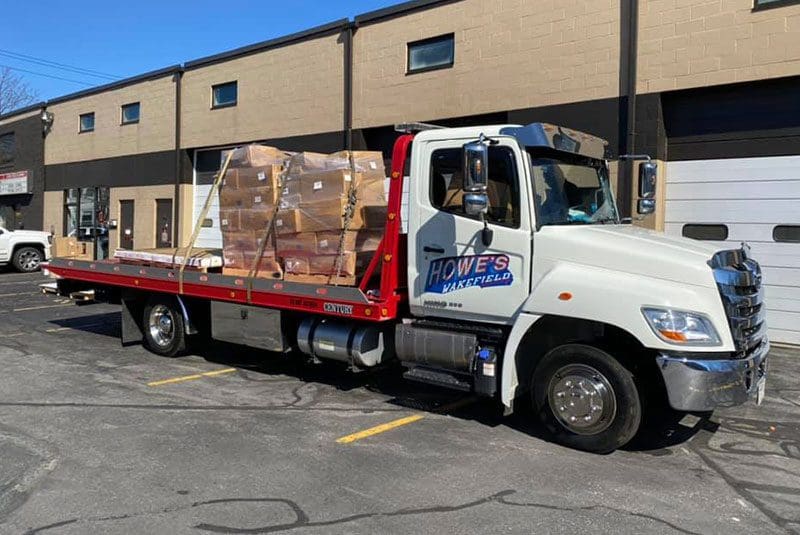 Intubation Chambers and COVID-19 Face Shields
Another need is for intubation boxes. This clear plastic housing protects medical staff while they are helping patients who are having severe trouble breathing. Jeremy and Evan have created a design that works with the equipment they have.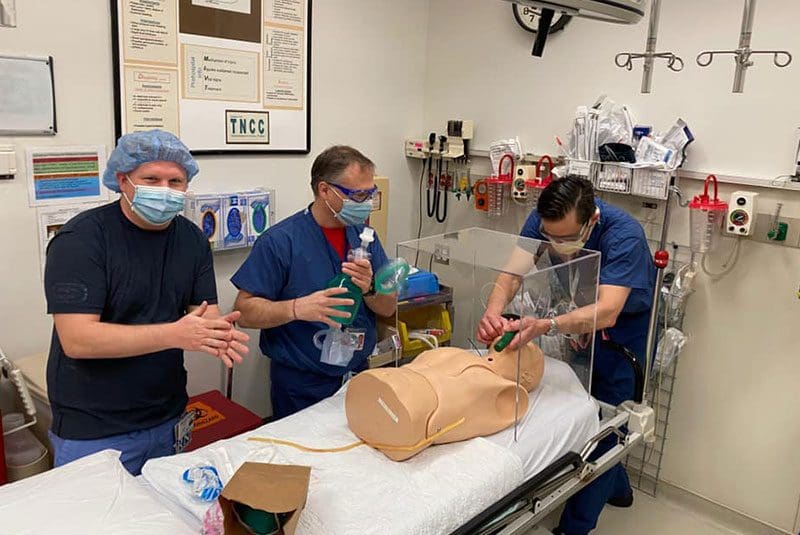 Speaking of designs, the original shield template has been modified with input from Jeremy Carlson at Avant Garde Design to streamline production even more. While it once took potentially an hour to 3D print a single shield, JK Automotive is coordinating the production of thousands of shields per day.
When we called Jeremy on the morning of April 9, he was on the phone with a plastic supplier, ordering another 500 sheets of clear PETG. Jeremy said this was enough to make more than 29,000 shields. He's also stocked up on an impressive 45,000 yards of elastic, which is good for 110,000 shields. He has enough foam for 50,000 shields.
The Fight for Safety Continues
Jeremy and Evan figure the project has easily surpassed 40,000 shields across North America, and the number continues to grow every day as more builders and support come on board. Jeremy wakes up to more than 100 e-mails and manages dozens of phone calls each day to coordinate shield production and distribution. It's awe-inspiring. If you'd like to contribute to the project, the GoFundMe campaign is the best way. To learn more about what JK Automotive Designs does when not helping to protect frontline medical staff, visit their website, like their Facebook page or follow them on Instagram.