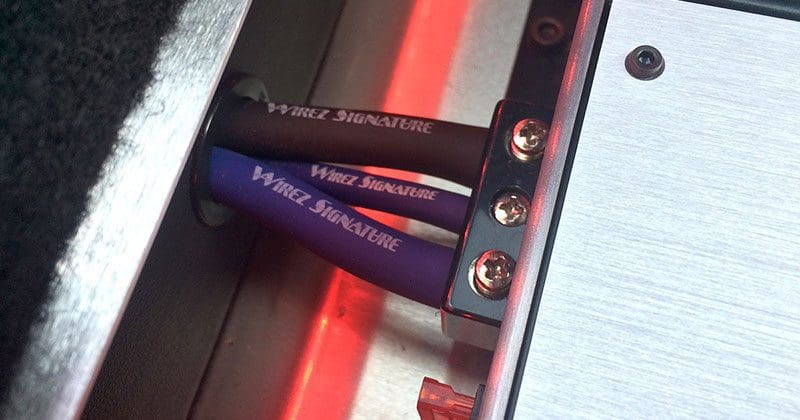 Specialty mobile enhancement installation technicians couldn't upgrade the audio systems in our cars and trucks if they didn't have access to high-quality, correctly sized wiring. Whether they are connecting a pair of speakers to a radio or running large power and ground wires from a battery to an amplifier, wiring and its size is crucial. There are a lot of myths and misunderstandings when it comes to wiring. Let's break down a few and look at the truth.
For this article, we are going to talk exclusively about all-copper conductors. The alternative to copper is copper-clad aluminum (CCA). Aluminum adds unwanted resistance and reduces the power delivery efficiency of our audio systems. Pound for pound, aluminum is 61% as conductive as copper. One of the most significant issues with CCA amp kits is that it's impossible to determine the ratio of copper to aluminum. In most cases, the size of the wire does not meet the American Wire Gauge standard.
Myth #1: If it's not CCA, it's OFC.
As with any industry, people like to throw buzzwords around. One that gets sprinkled around liberally is the acronym OFC, which stands for oxygen-free copper. Oxygen is a critical component in the smelting of copper. Oxygen is injected into the molten mixture that helps extract impurities that would degrade the resulting product.
High-conductivity copper does exist. Compared to the International Annealed Copper Standard (created in 1913), many modern, low-impurity coppers can achieve conductivity that reaches 101%. The standard, for those who are interested, is 0.15292 ohm for a copper mass of 1 gram with a uniform cross-section and a length of 1 meter.
Specifically, stating that a copper conductor is oxygen-free doesn't mean that it's pure or offers exceptional electrical conductance. In most instances, OFC car audio wiring is simply an alternative to copper-clad aluminum solutions. Much of it is made from recycled copper and contains other metals like tin.
Interestingly, the CEA-2015 standard for car audio conductors specifies a maximum resistance of only 93.15% of the IACS standard.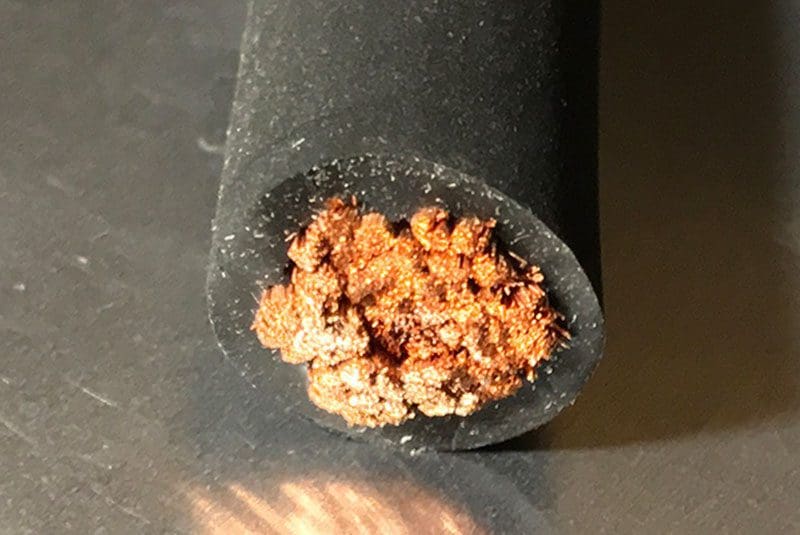 Myth #2: Your Small Speakers Need Big Wire
Initially established in 1857, the American Wire Gauge standard was created to identify the size of solid electrical conductors and, consequently, their ability to pass current without significant voltage loss. The gauge system is based on the number of draws of a conductor through a die, with more draws (higher gauge number) resulting in a smaller-diameter wire. The standard for standard wires is different than for that of solid wire.
As we discussed in our article about speaker power handling, most midrange speakers and tweeters receive only a few watts of power, even at high volume levels. If we use the example of a tweeter and make the assumption we are going to drive it incredibly hard with, say, 10 watts of power, we only need to deliver 1.5 amps of current during the highest peaks in our music.
Since all conductors add resistance to a circuit, they should be sized to provide an acceptable amount of signal loss for a given distance. The CTA-2015 Mobile Electronics Cabling Standard notes that a 20-AWG cable with a length of 21 feet will deliver 80 watts of power with less than a 1 dB drop in output. This does take into account the total length of both conductors in a cable.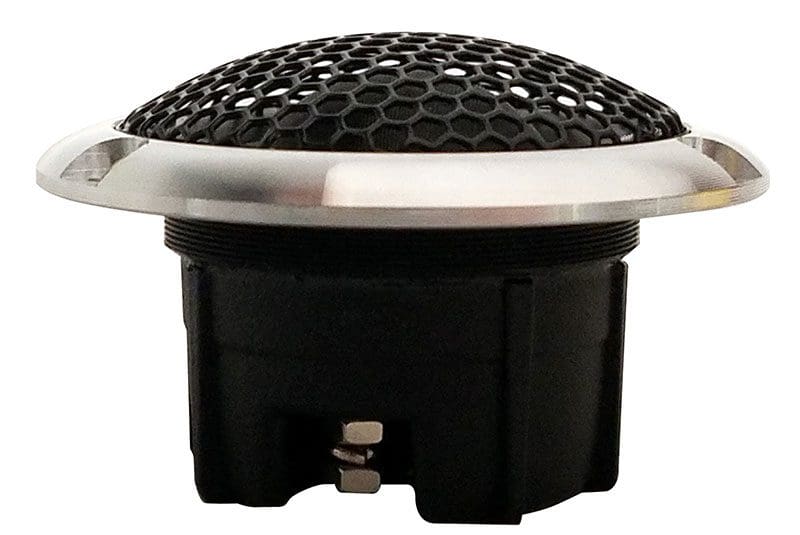 Myth #3: Amp Kits Should Have Power Ratings
Decades ago, Phoenix Gold (and many other companies) published charts that outlined power wire sizes based on amplifier power ratings. As a general rule of thumb, these were helpful. However, without specifics about allowable voltage losses between the battery and alternator, and the amplifier, the numbers are somewhat meaningless.
We'll look at a brand-name amplifier installation kit that includes what they describe as full-AWG spec 4-gauge pure copper power wire in a length of 18 feet. The kit is rated for 175 amps of current and is said to be compatible with a 1750-watt amplifier.
Assuming it complies with the CTA-2015 standard, the power wire will have a maximum resistance of 28.346 milliohms per foot, for a total of 5.102 milliohms for the length of the cable. If we pass 175 amps of current through that cable, we get a voltage drop of 0.89 volt.
The CTA spec for acceptable voltage drop is 0.25 volt. As such, a high-quality 4-AWG power kit would have a maximum power rating of about 50 amps for an 18-foot length. Keep in mind, this only takes into consideration the positive conductor. Your ground cable and the resistance of the vehicle chassis also need to be taken into account. In short, you are likely running too small of a power cable.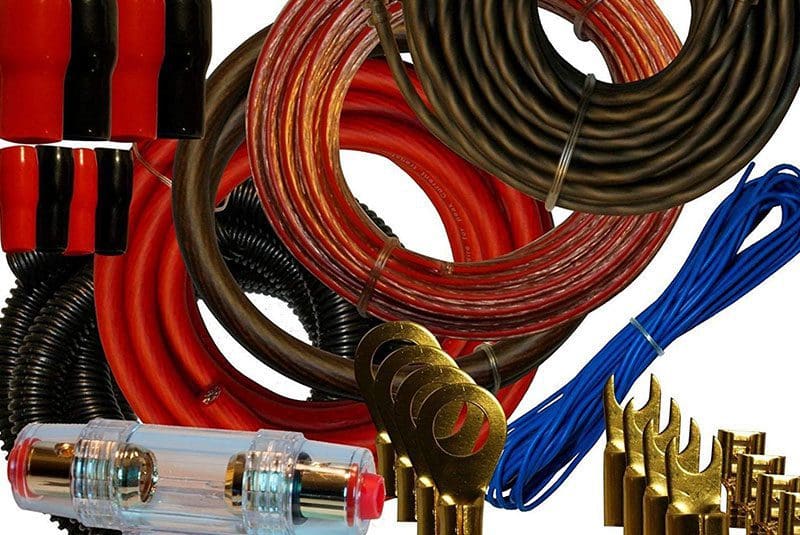 Get the Right Size Wire for Your Car Audio System
When it comes to power delivery to your amplifiers, bigger cables are always better. When it comes to running speaker wire to your mids and tweeters, you don't need 12-AWG. If you are planning on having your car stereo upgraded, visit your local specialty mobile enhancement retailer and ask them about the size of power and speaker wires they will be using in your installation.