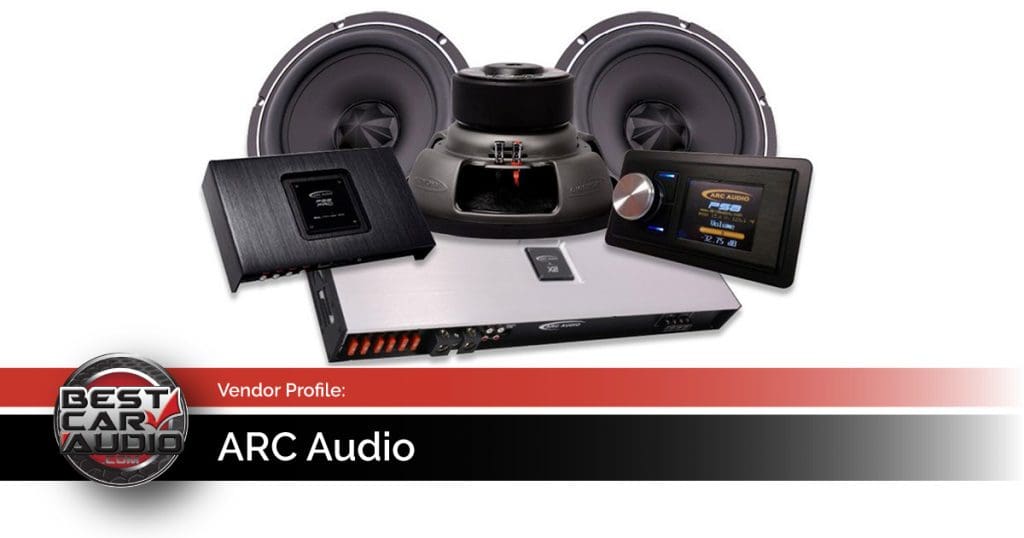 In 1998, Demitrios Karabinis, a veteran of the car audio and show car scene, created ARC Audio with the help of several friends and business partners from around the globe. With offices in California, Washington, Taiwan and China, ARC Audio operates as a global family of mobile electronics enthusiasts that engineers and delivers products that offer the features system designers and installers need along with genuine industry-reference sound quality.
Unique Product Development Process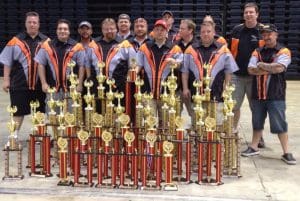 The entire team at ARC Audio loves music and cars. Staff members attend car and motorcycle shows and car audio competitions around the globe to share their passion for great sound and to teach others the art of creating reference-quality audio system design, installation and tuning processes. The feedback they get from this hands-on interaction is used to create each subsequent generation of product.
Once a plan is in place for a new electronic product or series, the design and engineering tasks are handed over to Robert Zeff and his team at Nikola Engineering. Zeff is a legend in the car audio industry in terms of amplifier and signal processor development. The products his team has created for ARC have been rewarded with the highest accolades. If you pay close attention, you'll see that many people trusted to review these products choose them for their personal vehicles. This success is part of the logic behind the ARC motto, "The Brand Professionals Use."
ARC Audio Amplifiers, Speakers, Subwoofers, Signal Processors and Motorcycle Audio Upgrades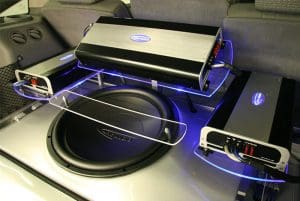 ARC is best known for its car audio amplifiers. The first product amplifier line was an audiophile level Class A/B amplifier called the CXL Series, followed soon by the first microprocessor-controlled Class G/H amplifiers in 2002, KAR Series. ARC Audio currently offers seven series of amplifiers. The industry reference Signature Edition high-bias, audiophile-grade amplifiers have won hundreds of car audio competition awards and championships around the globe. The KAR Series amplifiers, now moving into their third generation, are a classic example of trickle-down technology that offers stunning performance and value. The unique KS Mini Class G/H amps and the stunningly-efficient Moto series have revolutionized the motorcycle and powersports audio industry.
The X2 Series of Class D amplifiers offers eight flexible solutions that will satisfy even the most discerning of music enthusiasts. The new ARC Series and the DSP-equipped, eight-channel PS8-50 deliver installation and integration flexibility combined with stellar sound quality. Finally, the limited-edition CXLR two- and four-channel amps feature a heat sink design that harkens back to the days of the original CXL series but features state-of-the-art electronic designs and sonic performance.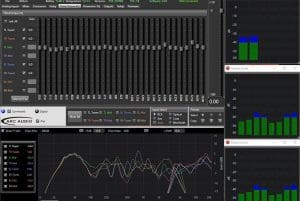 ARC launched its first signal processor in 2000, the DXE, and its first high-end DSP in 2012 with the PS8. The PSM DSP has made integration with factory sound systems in cars and motorcycles easy, efficient and affordable. Early in 2019, ARC launched the new Pro-Series DSP platform with a stand-alone processor called the PS8-Pro, the aforementioned eight-channel PS8-50 amp and an upgrade option for the new ARC amps called the IPS 8.8. The Pro-Series DSP platform offers amazing accuracy and flexibility for system tuning, and the two-stage signal mixer and support for the iDatalink Maestro amplifier replacement interface makes factory audio system integration a breeze.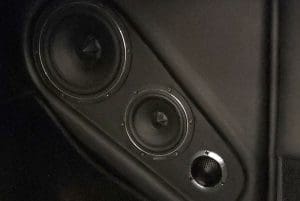 On the transducer front, ARC Audio offers speaker and subwoofer upgrades suitable for everything from factory speaker replacement, high-performance system upgrades and audiophile-quality projects. ARC's global transducer design team includes engineers in California and Denmark.
ARC Audio was one of the first companies to develop audio system upgrade packages for Harley-Davidson motorcycles. The M.P.A.K. (Motorcycle Performance Audio Kits) include amplifiers, speakers and wire harnesses designed to make upgrading sound systems reliable and predictable.
Marketing and Car Audio Competition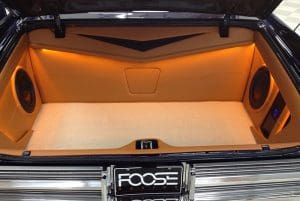 ARC Audio staff members and the Team ARC Audio Sound Quality team have won Autosound competitions all over the globe, including more than 130 World Championships and 700 top podium finishes at IASCA, MECA, USAC and EMMA events.
Extending from extensive exposure on 26 episodes of "Overhaulin'" on Velocity (now part of the Motor Trend TV Network), ARC Audio has recently announced a direct partnership with Chip Foose to supply audio system design expertise and products for the clients of Foose Design. Examples of this partnership will be on display at the 2019 SEMA show in Las Vegas in the ARC Audio booth
If you are in the market for an audio system upgrade for your car, truck, boat or motorcycle that offers genuine value and performance, visit your local authorized ARC Audio car audio specialist retailer. For more information about ARC Audio, please visit their website and be sure to follow them on social media on Facebook, Twitter, Instagram and YouTube.