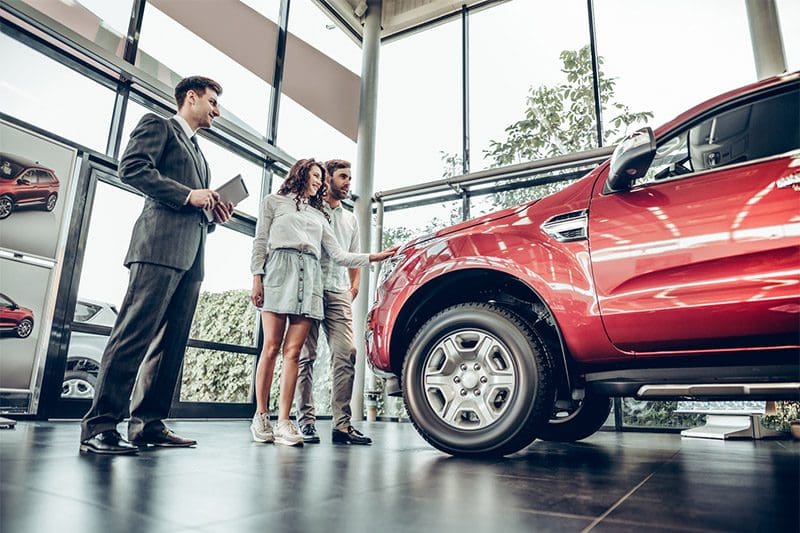 As the Head Writer at 1sixty8 media and the Editor-in-Chief here at BestCarAudio.com, I manage to write between 20,000 and 25,000 words a week on various aspects of the mobile electronics industry and aftermarket accessories. You'd think that given that level of immersion in the industry, it would be hard for me to think about anything other than aftermarket accessories and upgrades for cars. Well, it turns out I need a taste of my own medicine now and then.
You Can't Always Get What You Want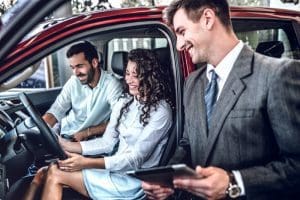 Not too long ago, my wife and I started the process of shopping for a replacement for our leased 2015 Nissan Murano. With two boys playing hockey and one of them being a goalie, we wanted a vehicle that had a little more storage room in the back. Since we have a great relationship with the local Nissan dealer, we thought we'd take a look at the seven-seat Nissan Pathfinder. It has the size we wanted, and in base-model S trim, the Pathfinder's price was reasonable at just under $33,000 Canadian.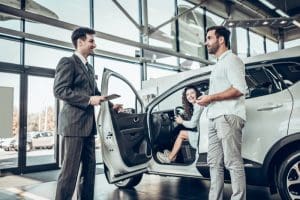 My wife has two non-negotiable requirements for the vehicle: heated seats and navigation. To get those options, we would have to choose the SV Tech package instead of the base-level S trim. The way the packages are laid out, we'd end up with Nissan's Intelligent 4×4 system SV trim package positioned between the base model and the SV Tech. Sure, we'd also get cross traffic alert, rear parking sensors, a heated steering wheel and several other items, but we didn't really "need" those. The addition of the SV 4×4 system adds $3,000 to the price of the vehicle, and the SV Tech package adds another $3,700. Sadly, this moves the vehicle out of our budget by about 20 percent.
The Aftermarket to the Rescue!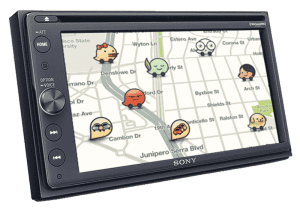 We left the local Nissan dealership disappointed that we couldn't get into the Pathfinder. Later that evening, and shame on me for letting it take so long, the proverbial light bulb above my head finally illuminated. I remembered that we had leased a Pathfinder as a car audio demo vehicle at my previous employer because the factory radio could still be removed without losing any features in the vehicle.
I let my wife know that we could change the radio in the Pathfinder to something that included navigation as well as Apple CarPlay and Android Auto. We are an iPhone family, and I use Waze for almost every adventure I take. Being able to use Waze with a new radio would be epic for road trips!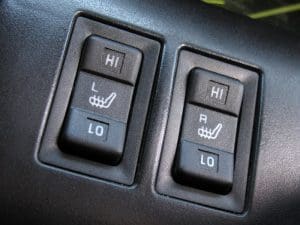 I can also add heated seats to the front and middle rows of the vehicle without any problem. OK, so we won't have the heated steering wheel that comes with the SV Tech package, but that's a small price to pay to save thousands of dollars.
Suddenly, our disappointment turned to excitement, and we'll probably be buying a new Pathfinder when the existing lease is up in the spring. At the very least, it's an option that is back on the table, thanks to the aftermarket mobile electronics industry.
Get the Features You Want in Your New Car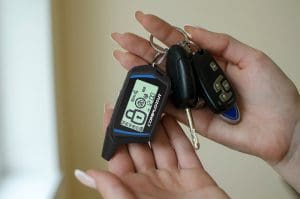 If you are looking at a new vehicle and want a specific feature like a remote starter, heated seats, parking sensors, a backup camera system or blind spot monitoring, your local mobile enhancement retailer can certainly help you out. They have hundreds of aftermarket accessories that you can choose from to create the exact vehicle you want.
If you are buying an older vehicle, then upgrading the radio to include Bluetooth, navigation or smartphone integration with Apple CarPlay or Android Auto can give you the connectivity and information services you want, while saving you thousands of dollars compared to an equally equipped new vehicle.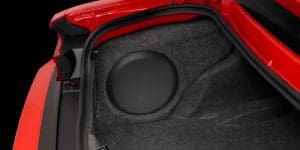 New or old, audio system upgrades are always available. Adding a subwoofer is a relatively inexpensive way to dramatically improve the sound of any factory stereo system. Adding an amp will also offer a huge improvement, even with factory speakers. Of course, the icing on the cake would be a speaker upgrade that lets the power from that new amp bring your music to life and a digital signal processor to tune the system for the vehicle environment and your listening style.
Some retailers can add power windows and power locks to base-model vehicles. One of our 1sixty8 media clients in the Northeast has been adding power windows and locks to base-model JK-chassis Jeeps every few weeks this past summer and fall.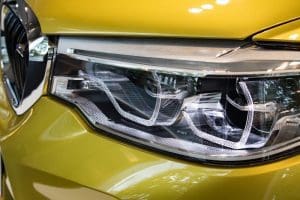 Another popular upgrade, especially now that there are significantly fewer hours of daylight, is improved headlight bulbs. High-quality LED or HID (high-intensity discharge) bulbs can double the output of your stock lighting system to make it easier for you to see and for others to see you. While you're at it, upgraded LED turn signals and brake lights are not only brighter and last longer, they also light up faster so others can see your intentions sooner.
Visit Your Local Specialist to Learn About Aftermarket Accessories
New car shopping can be a lot of fun. Test driving different vehicles from different companies and comparing the features each brand and model offers is a great project. The point of this story is to let you know that you aren't limited to the features and options that come from the factory. In the same way the dealership will try to sell you window tint, paint protection film and a remote starter, you can upgrade the safety and convenience accessories of your new vehicle with the help of your local specialist mobile electronics retailer and often save a lot of money by not having to get options you don't want.