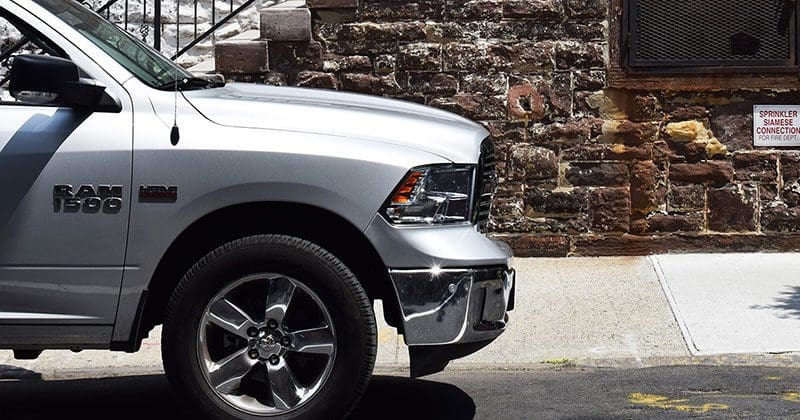 Whether you own a brand-new Ram Rebel or a classic Dodge 1500 pickup, your local mobile enhancement specialist carries a variety of accessories and upgrades that can improve the functionality of your vehicle and your enjoyment of it. If you love music, a speaker or subwoofer upgrade can transform your listening experience. If you use your truck for work, a toolbox or bed cover could be right up your alley. Let's take a look at some of the most popular upgrades that are available.
Ram Pickup Truck Stereo Upgrades
If you have an older Dodge or Ram truck, upgrading the radio with something more modern can open up a whole new world of entertainment options. For those with the 1.5-DIN radio, up until now, adding multimedia was nearly impossible. The new "floating" display radio solutions from Alpine and Sony have changed this. The Alpine iLX-F309 and Sony XAV-AX8000 (shipping around December 2019) feature a single-DIN radio chassis and a huge 9-inch touchscreen display that mounts in front of the dash. These radios include Bluetooth calling and audio streaming, support for MP3, WMA, AAC and FLAC digital audio files from a USB stick and, most importantly, include Apple CarPlay and Android Auto smartphone integration.
No matter what trim level of truck you own, upgrading the speakers or adding a subwoofer will make a huge difference in the way your music sounds. Better speakers offer improved clarity, thanks to a reduction in distortion. Typically, they will also play a lot louder when combined with an upgraded amplifier.
Adding a subwoofer system to any truck is perhaps the most dramatic improvement you can make. Having an amplifier and speaker dedicated to producing bass not only allows you to hear more low-frequency information from your music, but it also alleviates the need for your smaller speakers to try to reproduce those power-hungry frequencies. In short, everything about your stereo will sound better with a subwoofer.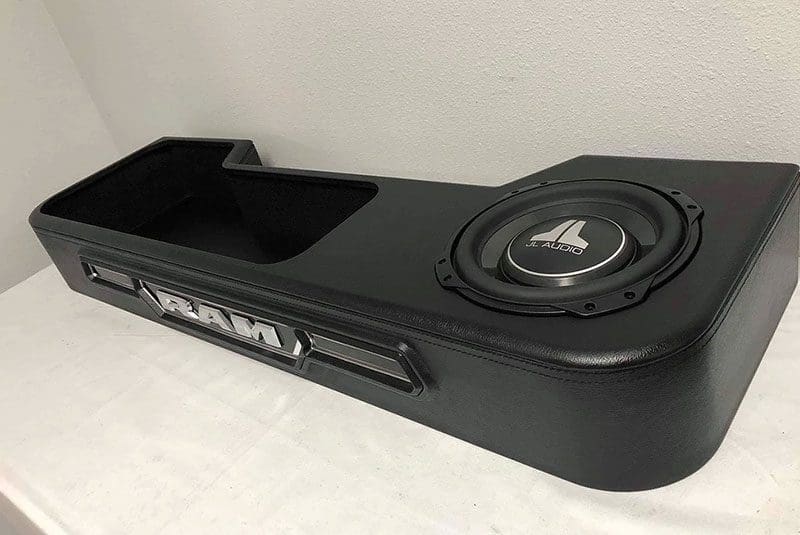 Safety and Collision Avoidance Systems
Your local mobile enhancement retailer offers a variety of backup cameras and collision avoidance systems for Ram trucks. A backup camera is one of the best upgrades you can make to a pickup truck. Being able to see what's hiding behind that tailgate can prevent accidents and injury. Camera options include solutions that mount to the license plate or that are integrated into a new tailgate handle.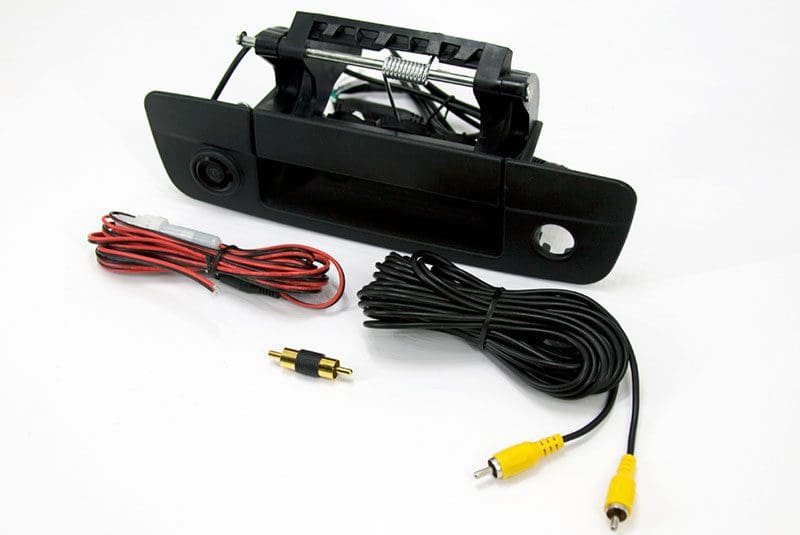 Parking sensors are another great upgrade for pickup trucks. These small sensors mount in the front and/or rear bumper to detect and warn the driver as you approach an object. The system will begin beeping once you are a few feet away from a wall, a post or parked vehicle. Once you are within 12 inches, the beeping becomes a solid tone to let you know it's time to stop.
Remote Starters and Security Systems
Most people think that remote starters are only for people who live in areas that get cold. The reality is, having a remote starter in Florida, Texas, Arizona, Georgia or California is a great way to let the air conditioning system start cooling the vehicle before it's time to leave. Whether you are worried about heat or cold, a high-quality remote starter is a great way to make your vehicle more comfortable.
Your local specialist mobile enhancement retailer can help you choose a control option that provides the range you need to ensure your vehicle can be started long before it's time to leave.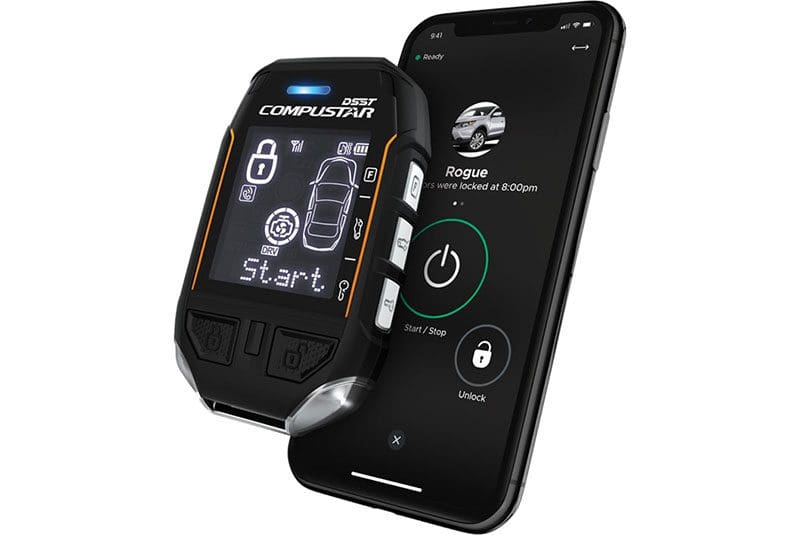 If you are worried about someone stealing a cool set of wheels, most remote starters can be upgraded to include security functions. Adding a tilt/motion sensor and shock sensor will sound an alert if someone jacks up your vehicle to steal your wheels.
Ram Running Boards and Bed Covers
Functionality and styling upgrades are very popular with truck owners. A set of side-steps or running boards is a welcome addition on a truck with big wheels or a lift kit. For a truly elegant solution, motorized running boards like the PowerStep from Amp Research make it easy to get in and out when a door is open, then fold up tight against the rocker panel when the doors are closed to maintain ground clearance and aerodynamics.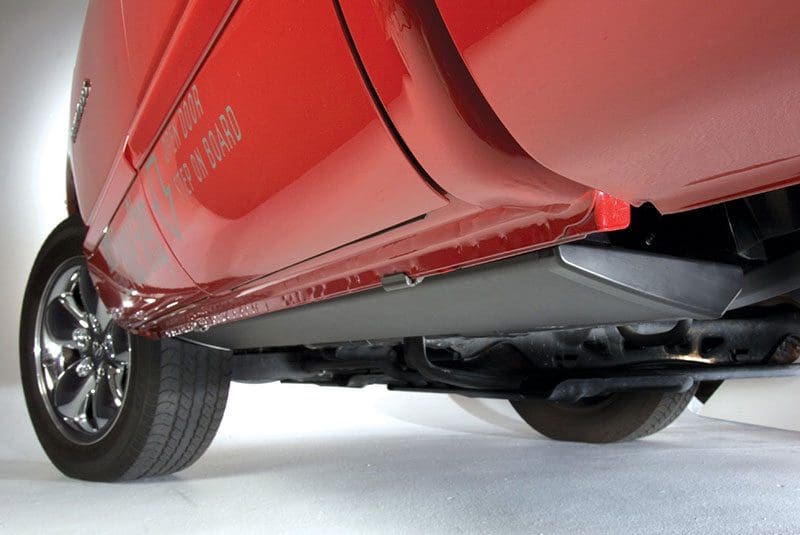 If you carry tools or personal belongings in the bed of your truck, adding a tonneau cover is simple and effective protection. A soft roll-up or folding cover is an inexpensive way to conceal what's in the bed. A hard cover upgrades your protection by making it difficult to access the contents. Both hard and soft covers roll or fold quickly to provide complete access to the bed to load and unload large items.
Lighting Upgrades
If you find you spend a lot of time driving after the sun sets or you take your Ram or Dodge off-road, a lighting upgrade might be a great idea. LED and HID bulb upgrades for the factory headlights can more than double the amount of light produced to help you see farther and be safer. A set of auxiliary lights in the form of LED light cubes or a light bar can light up a trail or road to ensure you can see everything in front of you.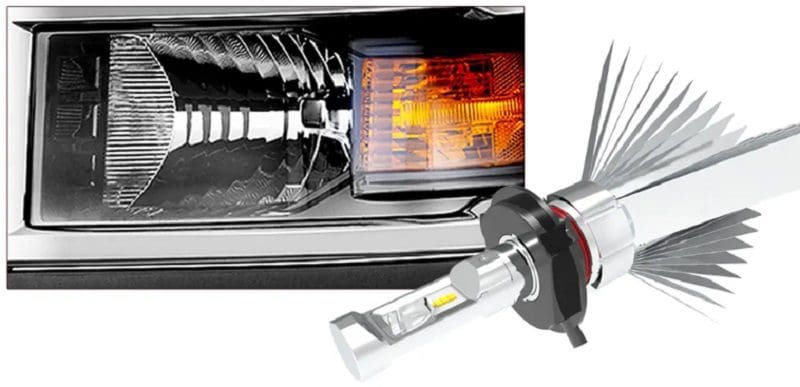 Window Tint and Paint Protection Film
Another great upgrade that can improve the comfort and safety of your Ram or Dodge truck is window tint. Adding tint to the windows blocks 99% of the UV rays from the sun to protect your skin and reduce damage to the fabric, leather and vinyl in your truck. Choosing a high-quality ceramic film can cut the amount of heat that enters the truck by more than two-thirds to keep it cool on a hot summer day.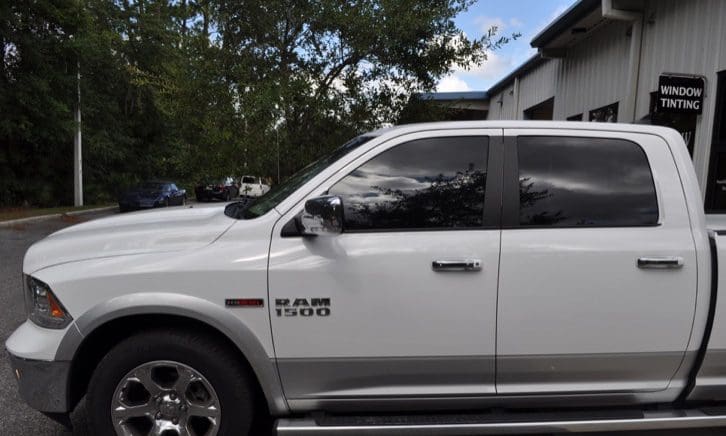 Paint protection film is an incredibly durable transparent urethane coating that is applied directly over the paint on your truck. Also called clear bra or Heli Tape, paint protection film is designed to absorb impacts from sand, gravel, stones and small rocks to prevent chips and scratches. The film can be applied to front bumpers, the hood, fenders, mirror covers, door handle cups, rocker panels and the perimeter of the truck bed and the tailgate to keep your investment looking like new.
Upgrade Your Ram or Dodge Pickup Truck Today!
Whether you need an old blown speaker replaced, want a studio-quality sound system installed or are shopping for truck accessories, drop by your local specialist mobile enhancement retailer today to find out how you can improve your Ram truck.