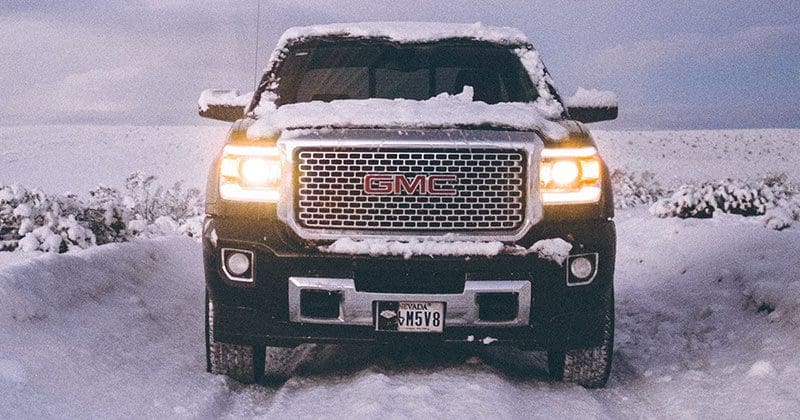 When it comes to personalizing your Chevrolet or GMC truck, your local specialist mobile enhancement retailer offers a variety of stereo system, convenience and functionality upgrades to make your vehicle suit your needs and tastes. These upgrades can make your pickup truck more comfortable in hot or cold weather, allow you to store equipment safely or listen to your music as though you are front-row at your favorite concert. Let's look at some of the options that are available.
Chevy and GMC Truck Audio System Upgrades
When it comes to listening to music in our vehicles, no vehicle manufacturer delivers a truly world-class listening experience. One of the best upgrades you can make is to add a dedicated subwoofer system. Even if you have a top-of-the-line Silverado High Country, a high-quality subwoofer will improve every aspect of the listening experience.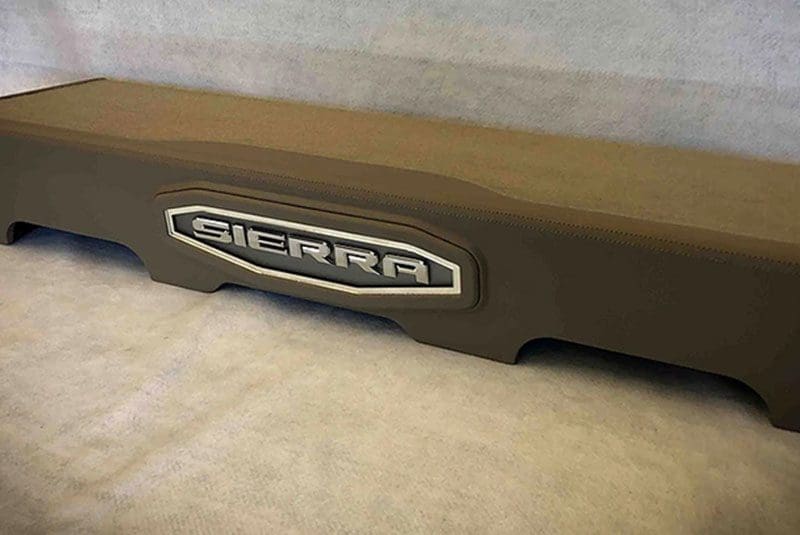 If you have a truck with limited smartphone connectivity, upgrading the radio with a new multimedia receiver that includes Apple CarPlay and Android Auto can make your time behind the wheel safer and more productive. These integration solutions use the voice recognition system in your smartphone to allow you to make phone calls, send text messages, get navigation instructions or choose an entertainment option without having to look at the radio.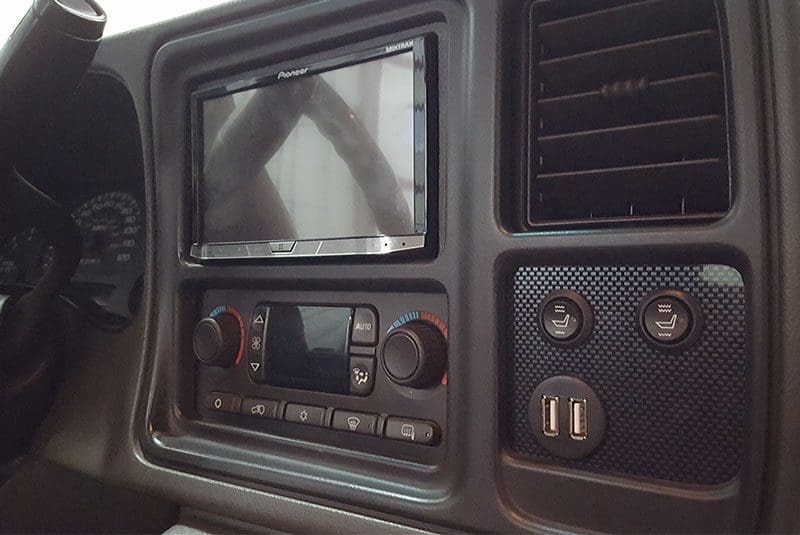 Safety and Parking System Upgrades
Another popular upgrade is to add a backup camera to your pickup truck. Without a camera, you risk damaging toys or lawn equipment or, most significantly, injuring children or adult pedestrians as you back into a parking spot or driveway. Backup cameras work automatically with an aftermarket radio, the factory-installed infotainment system or a new rearview mirror to show an image of everything behind the vehicle.
Blind spot camera systems are another popular upgrade. These systems add dedicated side-view cameras on either side of the vehicle to let you know if something or someone is beside the truck when you activate your turn signals.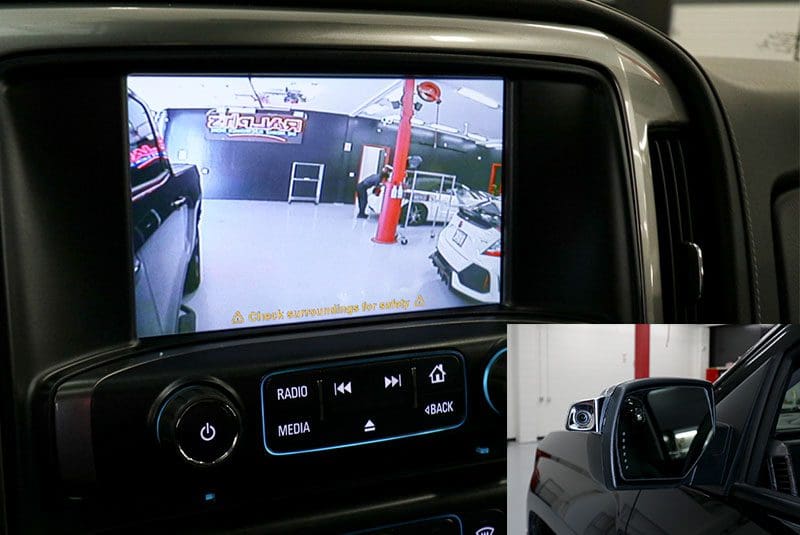 Remote Starter System Adds Comfort Year-Round
While most of us in Canada and the northern US associate remote starters with cold winter mornings, they are equally convenient on a hot summer afternoon to let the air conditioning system cool the interior of your truck. Remote starters include a variety of options for remote controls, including compact one-way systems or two-way remotes with LED or LCD screens that let you know when the vehicle has started. You can even control your vehicle using your smartphone using a telematics solution like DroneMobile or SmartStart.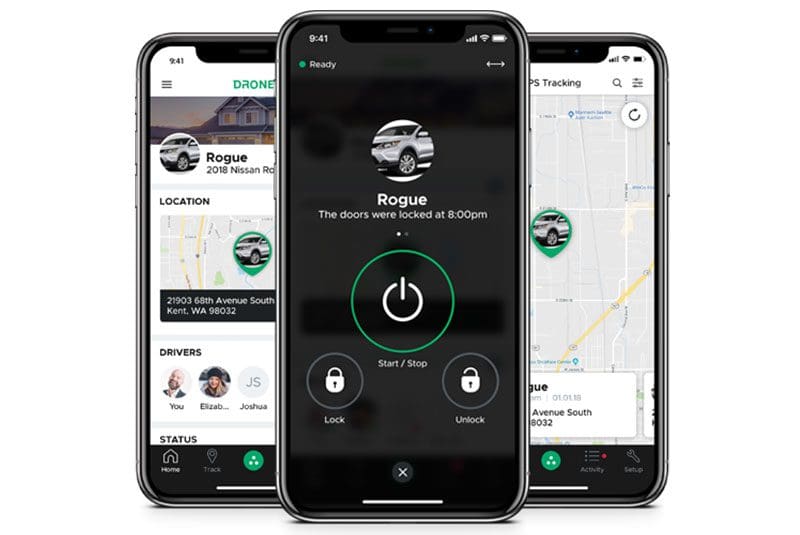 Window Tint and Paint Protection Film
Many mobile enhancement retailers offer window tinting and paint protection film installation services. Window tint can not only change the appearance of your pickup truck, high-quality ceramic and carbon films can reject more than 60% of the heat energy from the sun to make your vehicle more comfortable on a hot summer day. All window tints block more than 95% of the UV rays from the sun to protect your skin from blemishes and wrinkles.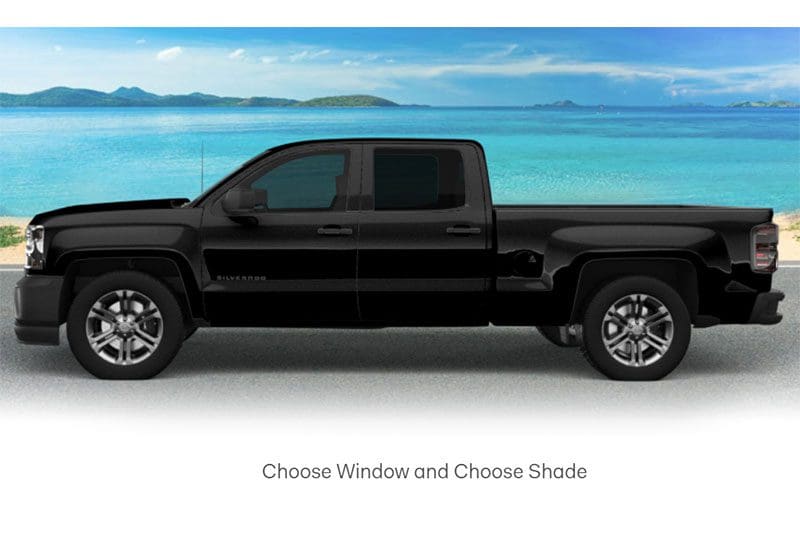 Paint protection film, also called clear bra, is an extremely durable transparent coating that is applied to high-wear and impact-prone surfaces on your truck. The front bumper, front grille, hood, headlights and mirror covers can take a beating from gravel, rocks, sand and salt. Films from companies like 3M, Suntek and XPEL are made from a thick (6-8 mil) urethane plastic that absorbs impacts and scuffs to keep your truck looking like new for years and years.
Side Steps and Running Boards
If you have a lifted truck or an HD model that has a lot of ground clearance, a set of running boards or side steps can make getting in and out much safer. Modern truck steps are designed to bolt to existing mounting locations under the cab and very few require modifications to the vehicle.
If you like the clean look of your truck but want a step solution, look into the AMP Research PowerStep motorized side steps. This step platform sits up tight against the rocker panel as you drive then folds down to make it easy to get in and out as soon as you open a door.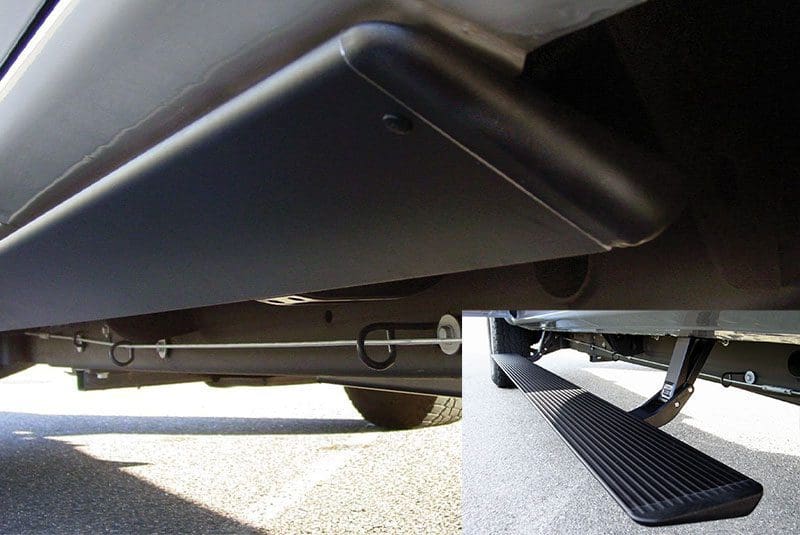 Toolboxes and Tonneau Covers
If you use your truck for work, adding a high-quality toolbox is a great way to increase storage options. Heavy-duty tool boxes from companies like CamLocker and Dee Zee fit perfectly between the bed rails and include weather seals to ensure that hand and power tools are kept safe and dry.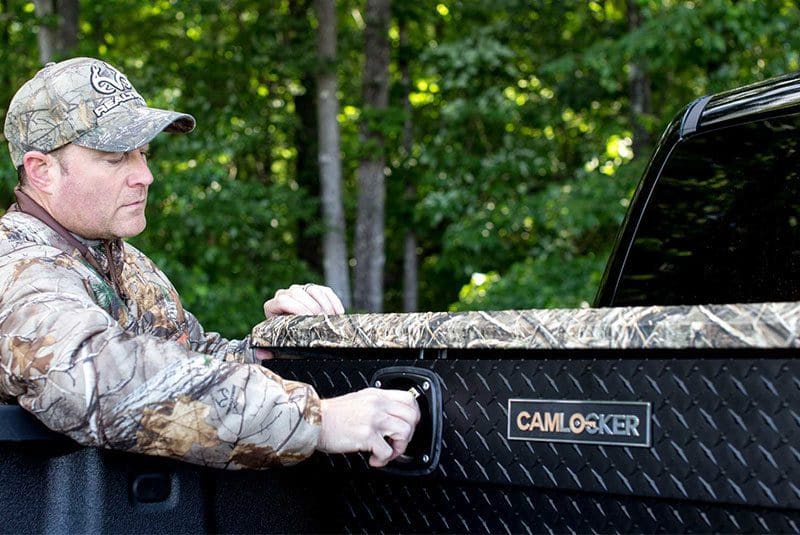 A tonneau cover is one of the most popular upgrades for pickup trucks. You can choose from hard or soft covers in a variety of rolling and folding designs to suit your needs. Hard tonneau covers offer the benefit of additional security to keep the contents of your truck bed safe.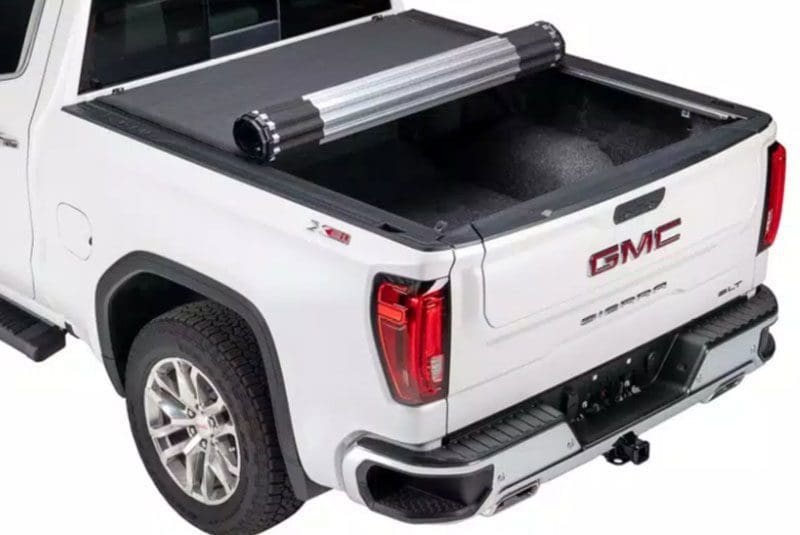 Upgrade Your Chevrolet or GMC Truck Today!
These are just a few of the options available to enhance your Chevy Silverado, GMC Sierra, 2500HD or 3500HD pickup truck. If you want to add one of the solutions we've talked about or something like heated seats, an upgraded lighting system, rear-seat entertainment or sound deadening, drop by your local specialist mobile enhancement retailer today.