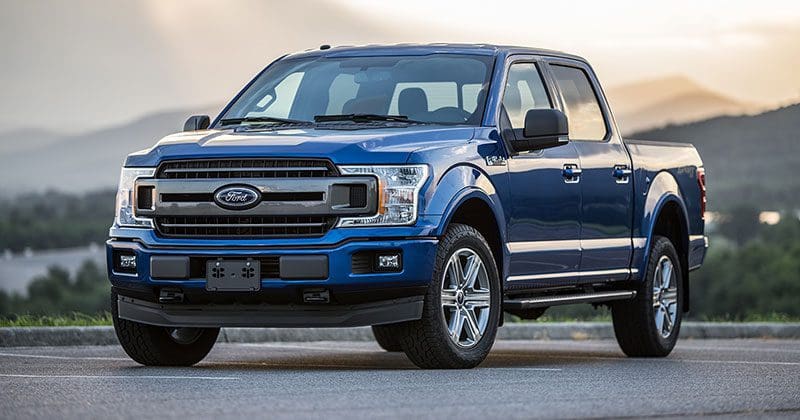 Widely recognized as the top-selling pickup truck in North America, Ford F-Series pickup trucks see an array of upgrades and accessories that is nothing short of impressive. From subwoofer and speaker upgrades to lighting, running boards, backup cameras and more, if there's a feature you want in your Ford, your local specialty mobile enhancement retailer can provide it. Read on to find out more about the enhancements available for your pickup and how they can improve your efficiency, comfort and convenience while on your way to work, school or home.
Ford Pickup Truck Audio System Upgrades
Upgrading the factory-installed stereo system in these vehicles can make listening to your favorite music infinitely more enjoyable. The biggest bang-for-the-buck upgrade is to add a subwoofer to the stereo. When it comes to making bass, sound systems need to move a lot of air. Companies like MTI Acoustics, JL Audio, Audio Enhancers and MTX make subwoofer enclosures that are designed to fit under the rear seat of most F-150 and Super Duty Ford trucks. These enclosures are available with a color-matching carpet finish, and some include options for vinyl upholstery that matches the interior of your vehicle. Your local retailer may also be capable of designing and fabricating a custom solution that meets your performance and styling needs.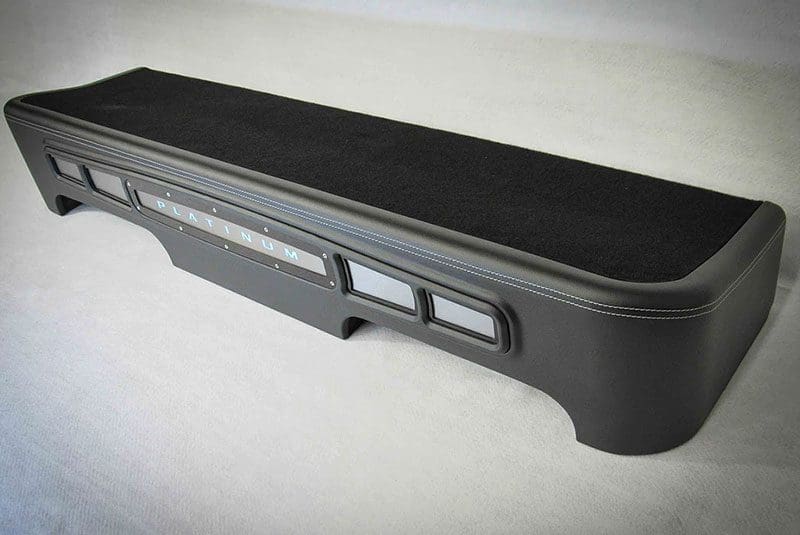 Once you have great bass in your truck, the next step is to replace the speakers and add an amplifier. Whether you're after more output capability or want to improve the accuracy, clarity and detail in your music, great speakers are crucially important. A set of component speakers connected to a nice amplifier will reveal details in your music that the factory-installed speakers simply can't produce.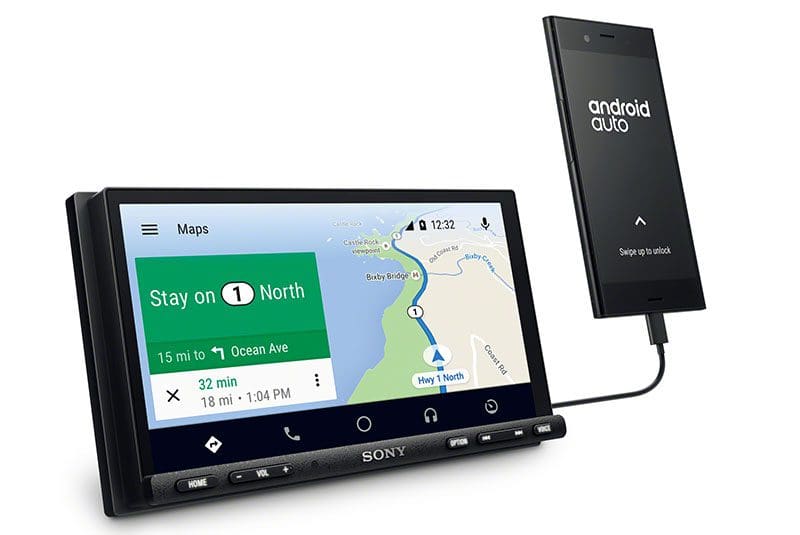 Upgrading the Technology in Your Ford Truck
If your truck is older, you may want to consider upgrading the infotainment system to something that includes Apple CarPlay and Android Auto smartphone integration. These interfaces allow you to use the voice recognition features of your smartphone to perform tasks like sending text messages, making phone calls, choosing an entertainment source or requesting navigation directions. You don't have to look at the screen of the radio, which means you can keep your eyes on the road.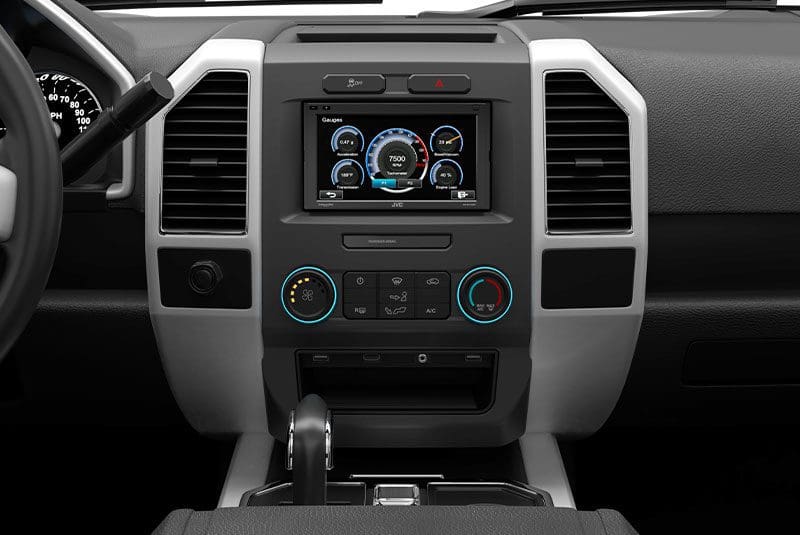 Parking Sensor and Camera Systems
If your truck didn't come with a backup camera or parking sensors, having those added is a great way to prevent accidents. Parking sensors are installed in the rear bumper and provide an audible alert when you're within about 3 feet of an object. The warning beeps become a solid tone when you are 1 foot away. The beauty of a parking sensor system is that it's automatic. You don't have to remember to use it like you would a backup camera. If an alert is warranted, it just happens.
Backup cameras not only let you see what's behind your vehicle when parking, but they are also a great accessory for people who tow a trailer. Being able to ensure that the tongue is lined up with the hitch can save a lot of time. Many options are available for integrating the camera image into an existing infotainment display, or you can upgrade the rearview mirror to one with a built-in screen.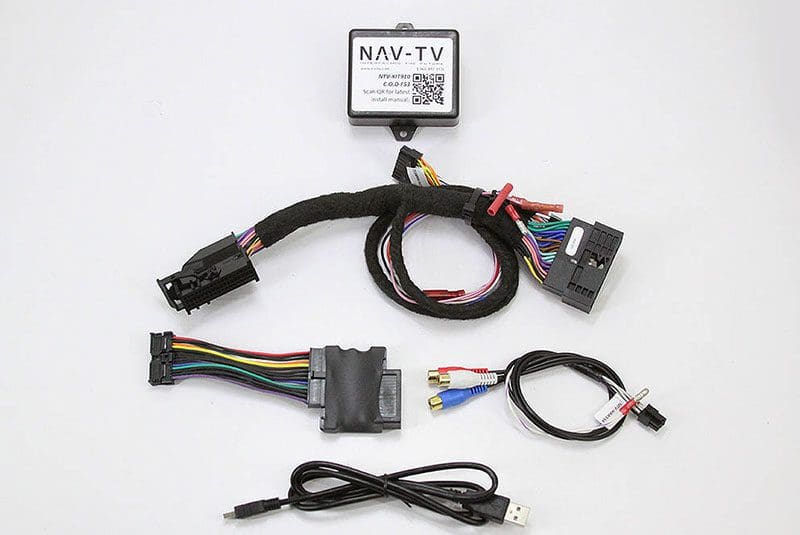 Remote Starter and GPS Location Options
Whether you live in the cold Northern states or in Canada, or in the South where it's hotter than Hades, adding a remote starter to your truck is an easy way to make it much more comfortable. Your retailer can suggest a control solution that will provide adequate range so that you can start the truck from inside your home or while at work.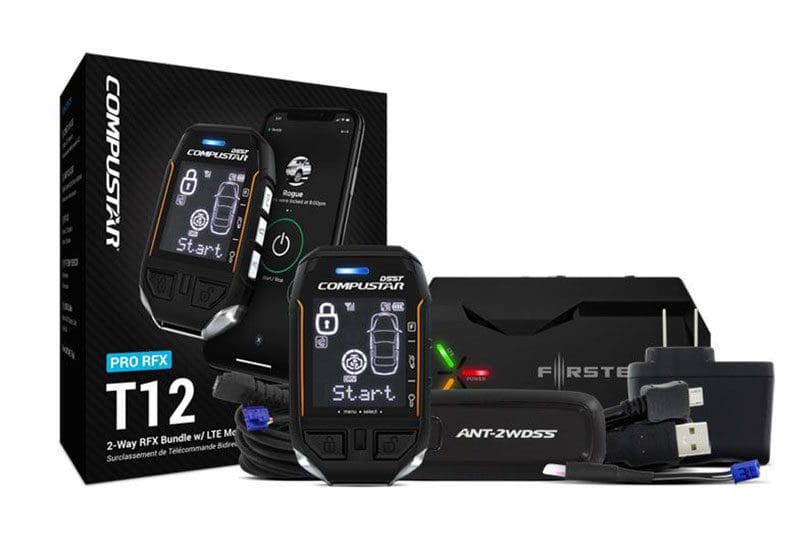 If you need more range than a conventional radio-frequency remote control can offer, then ask about a telematics solution that works with your smartphone. The DroneMobile, SmartStart, MyCar and AutoConnect solutions send commands from an app on your phone to a module in the vehicle. As long as your phone has an internet connection, you can control the door locks and remote start the vehicle.
Truck Accessories Add Safety and Convenience
Your local specialty mobile enhancement retailer may offer such truck accessories as running boards, bed covers, mud flaps, seat covers and floor mats to add convenience and functionality to your Ranger, F-150 or Super Duty. If you have lifted your truck or chosen something fun like a Raptor, a set of Powerstep motorized running boards from Amp Research is a great idea. These boards sit up tight to the rocker panels while you're driving, then fold down to make it easy to get in and out of the vehicle once a door is open.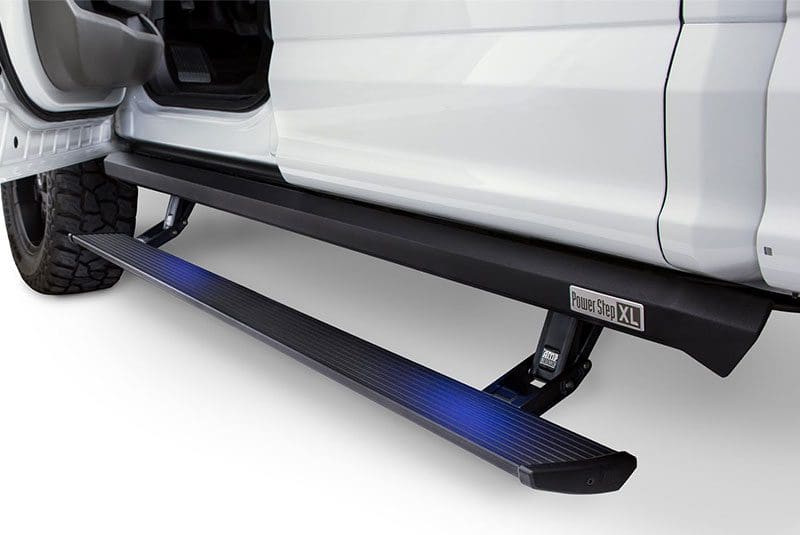 Soft tonneau covers are a great way to keep leaves, dust, water and debris out of the bed of your truck. They can be rolled up quickly to access the entire bed to carry large items. A folding or roll-up hard cover adds security and protection for your tools or work equipment.
One of the easiest ways to keep the interior of your truck looking like new is to add a set of vehicle-specific floor mats. Companies like WeatherTech offer durable, long-wearing mats that contour to the sides of the footwells to protect the carpet from sand, mud, snow and slush.
Window Tint and Paint Protection Film
Another popular accessory available for Ford vehicles is window tint. Many consumers want their windows tinted to enhance the look of their vehicle. At the same time, adding window tint protects the occupants from the harmful effects of UV rays from the sun. A premium nanotechnology or ceramic film can help block infrared energy to help keep your vehicle cool. Ask your retailer what they have available, and be sure to check your local laws about how dark the tint can be.
Personalize and Upgrade your Ford Pickup
A nearly unlimited number of upgrades can enhance the cosmetics, performance and convenience of your Ford truck, even if it's leased. If you own a Ranger, F-150 or Ford Super Duty, drop by your local specialty mobile enhancement retailer today to find out what's available to customize your vehicle.