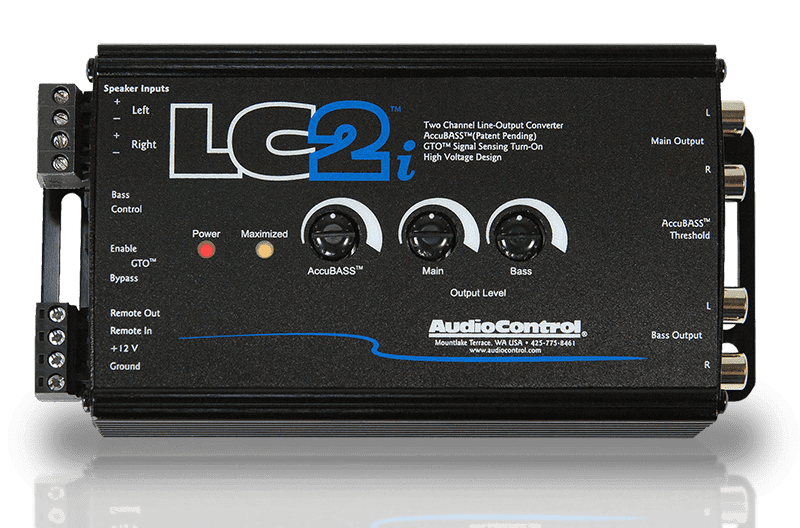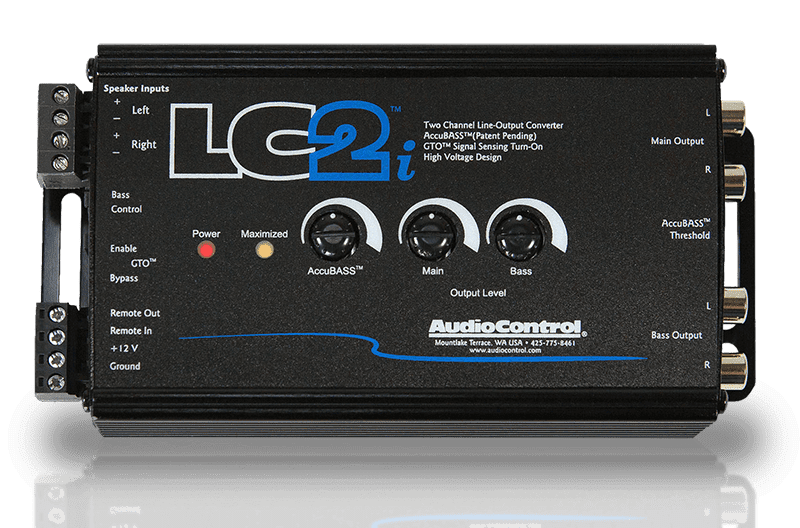 Years ago, car audio specialist retailers were a destination for the latest in source unit technology. Bluetooth, MP3 and WMA playback via USB and GPS-based navigation brought clients in to upgrade their factory radios. In the past few years, these features and more have become standard in many factory infotainment systems. What are car audio retailers doing to keep busy? They are offering audio solutions that improve the sound quality of the rest of these systems. A company that has always been a leader in integration with factory source units is AudioControl in Seattle, Washington. The AudioControl LC2i two-channel line converter is a staple in the industry for OEM integration.
Purpose and Performance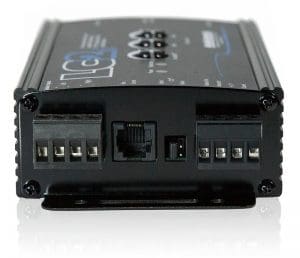 Audio integration begins with an accurate and reliable way to connect the audio outputs of a factory source unit or infotainment system to an aftermarket amplifier or processor. In some vehicles, this is a relatively easy task; in others, it is difficult. The AudioControl LC2i is a two-channel integration processor: It will take two channels of amplified signal and process it down to a signal suitable for connection to an amplifier. Many call this a line-output converter, but the LC2i is much more.
The LC2i can accept input signals from amplifiers as powerful as 400 watts. That works out to 40 volts of signal, enough for applications like the notorious BMW subwoofer amplifiers. The output from the LC2i can be adjusted to as high as 9.5 volts, and it has an output impedance of 150 ohms.
Additional Features
One challenge that installation technicians experience is to find a way to turn on an aftermarket amplifier. Very few factory source units feature an amp turn-on signal, and those that do often transmit this signal over the CAN bus. The LC2i includes a feature called GTO™ – Great Turn On. As soon as you turn on the radio, the LC2i will wake up and send a signal your amplifier or processor to turn it on. The GTO function is on by default, but can be defeated if you are using the LC2i as a line-driver with an aftermarket head unit with low-voltage preamp outputs.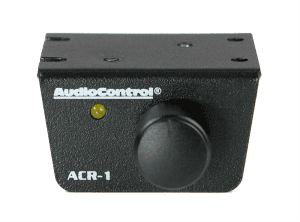 It should be no surprise that many source units have limited bass output. The speakers used in most factory audio systems are, at best, wimpy and anemic. To manage this, head units often limit the amount of bass they produce. Some factory radios reduce bass output as the volume increases. The LC2i has a feature called AccuBASS to compensate for this. AccuBASS will boost bass frequencies beyond an adjustable threshold to restore warmth and impact to your aftermarket speakers and subwoofers. Your installer can adjust when the bass boost starts working and the amount of boost that it adds.
Who doesn't like switches, buttons and knobs? We most certainly do! The LC2i has a second preamp output controlled by an optional remote control. The Dash Remote can be mounted under the dash with its included bracket, or disassembled and integrated with your dash or console for a seamless look. The remote will adjust the output signal from -19 to 0 dB so prevent confusing or complicating the gain structure of the system. If you are adding a dedicated subwoofer amplifier to your system, then the Dash Remote is a great idea.
AudioControl LC2i Specifications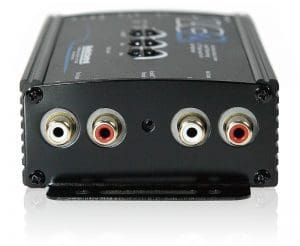 AudioControl rates the LC2i has having a frequency response of 10 Hz to 100 kHz with a tolerance of 1 dB. The distortion is rated at 0.01% and the signal-to-noise ratio at greater than 110 dB. The LC2i requires a power and ground connection to function and requires less than 1 amp of current to function. An external fuse is required. Finally, the LC2i measures 6.5 inches in length with a width of 3.25 inches and a height of 1.5 inches. It's small enough to hide in many dashes or consoles, or under a seat.
If you have realized that your factory audio system isn't up to par, then it's time to visit your local AudioControl dealer. They can easily design and install an audio system that will not only sound amazing but also will retain critical features like navigation prompts, Bluetooth hands-free and audio streaming, and functions like General Motors' On-Star and Ford Sync or Chrysler uConnect. With the LC2i system in your vehicle, new amplifiers and speakers will sound better than you can imagine. Visit your local authorized AudioControl specialist retailer for more information.