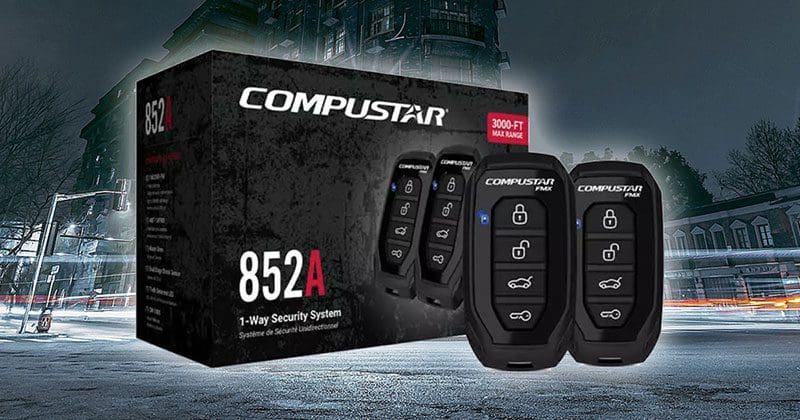 A car alarm system like the Compustar CS852-A helps protect the contents of your car or truck and dramatically reduces the chances of vehicle theft. As a step-up solution from the CS697-A, this alarm system offers increased remote-control range and a high-output siren to ward off would-be criminals.
Reliable Vehicle Theft Protection
At the heart of the CS852-A is the Compustar CM2400 Security Control Module. This powerful yet compact microcomputer can monitor the doors, hood and trunk of your car or truck to alert you if someone has tampered with your vehicle. An integrated dual-stage shock sensor monitors the body of the vehicle for impacts. A mild impact will trigger a warning blast from the included high-output 105+dB siren. An impact from car door or an inattentive driver that will cause damage to the vehicle triggers the full siren. The system can also flash the parking lights and sound the horn to attract even more attention and scare off criminals.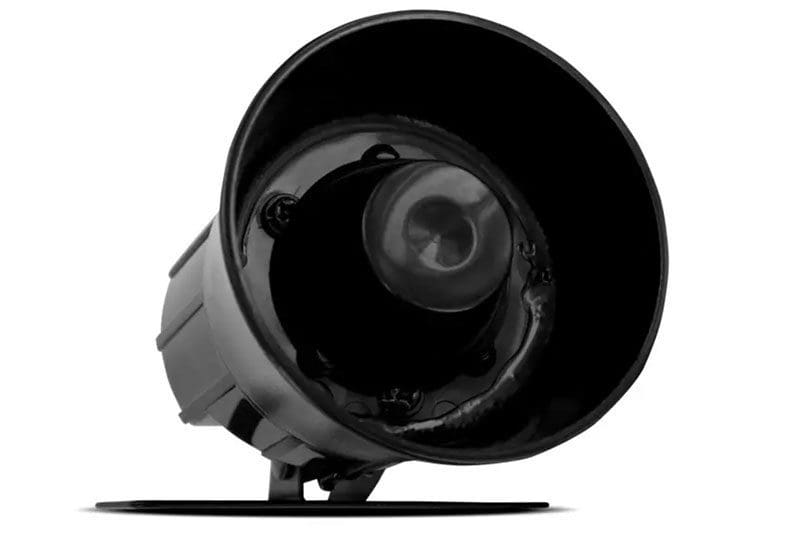 Thanks to the included E-LOCK starter kill relay, hot-wiring your car by conventional means is nearly impossible. Even if you have unlocked the doors with the key, so long as the alarm is armed, thieves won't be able to start the engine.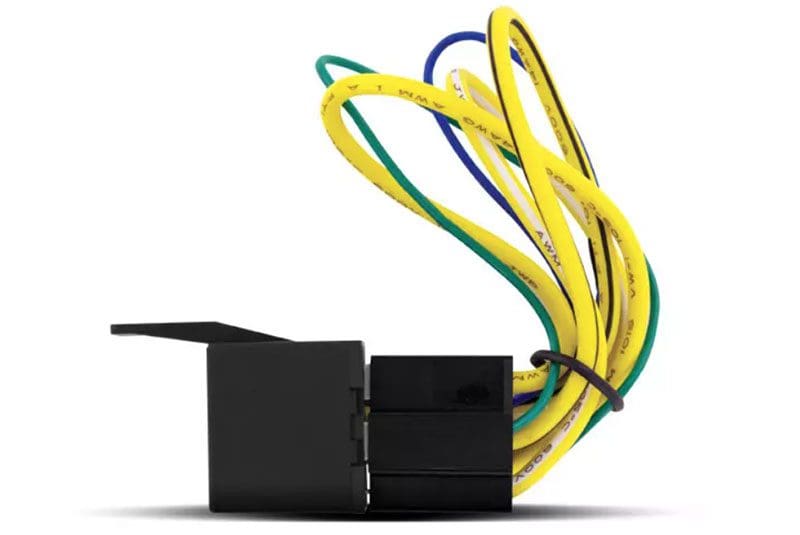 Long-Range Communication
The CS852-A security system includes a pair of PRO-Series G15 one-way long-range remote controls. These easy-to-use key fobs transmit lock, unlock, trunk release and auxiliary output commands from distances as far as 3,000 feet away from your car or truck. If you live in an apartment building or work in an office tower, this extra signal transmission power helps maintain communication with the vehicle through walls and other obstacles.
The CS852-A includes keyless entry functionality to upgrade almost any vehicle with power door locks. You can even opt for power trunk release and power sliding door or power tailgate operation as an option.
The PRO-Series remotes are backed by a three-year warranty, and the control module in the vehicle carries a lifetime warranty, so you can be confident with your purchase.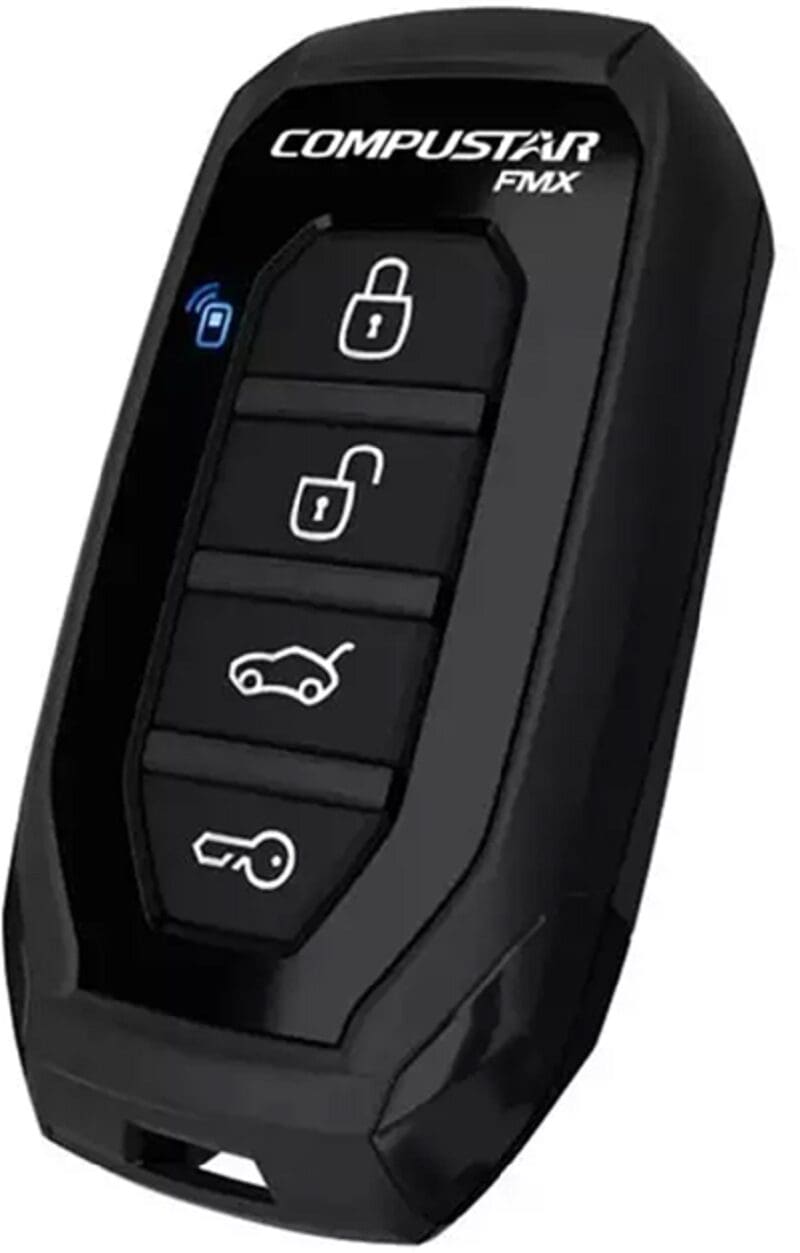 Upgrade Your Car Alarm for Added Protection
If you want to receive warnings or alerts from your car alarm, consider upgrading it with the Drone telematics system. DroneMobile combines a cellular communication module that talks to your Compustar car alarm and relays information to the DroneMobile app on your Android or iOS smartphone. You have all the same control features right at your fingertips, and you'll know instantly if someone is tampering with your vehicle. You can also check the battery voltage and the temperature inside the vehicle. When combined with the Premium service plan, GPS locating functionality and location-based alerts are added for an additional level of confidence.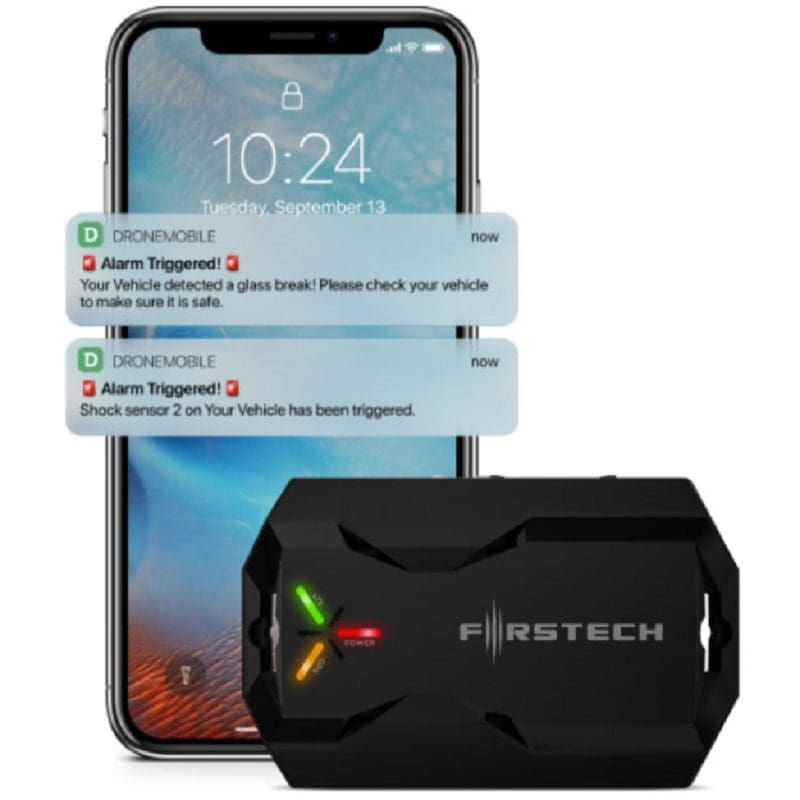 Another popular upgrade is the DAS-II security sensor. This four-in-one module includes a shock sensor, a digital tilt sensor, vehicle motion monitoring and a glass breakage sensor. If you are worried about someone stealing your wheels or a catalytic converter or smashing a window, adding the DAS-II is wise.
Protect Your Vehicle with Compustar Security Systems
If you're concerned about automotive theft or vandalism, drop into one of the more than 2,000 Compustar retailers across North America and ask about their vehicle car alarm solutions like the CS852-A. You can find a shop near you by using the Dealer Locator on their website. To learn more about Compustar car alarm systems, follow the brand on Facebook and Instagram, and be sure to visit their YouTube channel.