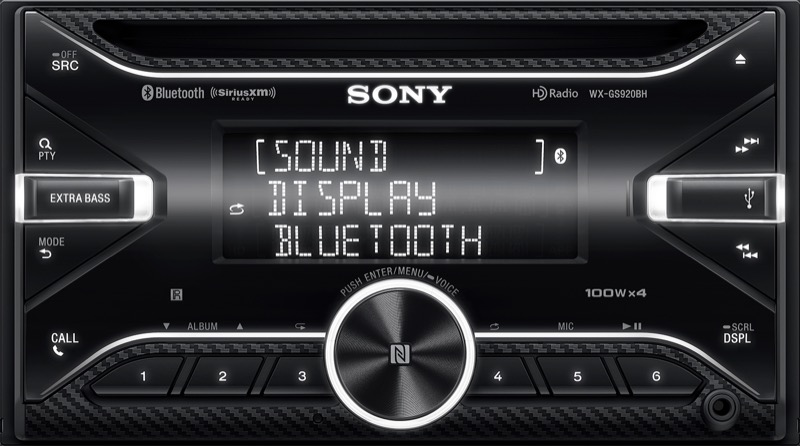 The power ratings on car audio source units have been over-rated for years. Claims of 40, 50 and even 55 watts per channel are emblazoned across the front of radios in an effort to one-up competing products for the title of "most powerful" source unit. Sony recognized the need for a true high-power solution to provide music enthusiasts with the listening levels they want. The answer to this need was to debut two source units at the 2015 Consumer Electronics Show that redefined how much power a source unit could produce. Let's take a close look at the Sony High Power source units.
True High Power Amplification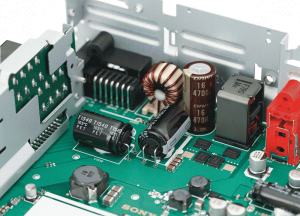 The MEX-XB100BT and MEX-M100BT radios are rated to produce 40 watts per channel. Independent test labs measured the actual output at a respective 43 and 43.7 watts per channel using the CEA-2006 process. With most conventional source units providing between 18 and 20 watts of real-world power, the Sony solutions represent a significant, clearly audible upgrade.
The second generation of hi-power Sony source units includes the MEX-GS820BT and the WX-GS920BH receivers. Using what Sony calls the Dynamic Reality Amp 2, this latest generation of source unit provides a very impressive 45 watts per channel of clean power to drive your speakers. This yields an impressive 180 watts total RMS power.
Why is Power Important?
It takes power to reproduce sound. For every 3dB increase in output from your speakers, your amplifier needs to provide twice as much power. It's easy to imagine how quickly you can use up the 18 watts in a typical source unit. Especially when you are trying to overcome road, wind and tire noise in your vehicle or attempting to rock out to your favorite music.
Sony wanted to provide its customers with a cost-effective solution to get the power they want without the (relatively) significant expense of adding an amplifier to their system. Combining their engineering knowledge with the latest Class-D amplifier technology, Sony put together a series of high power solutions that fit into a standard radio chassis. Functioning the same way as a stand-alone amplifier, Sony High Power source units feature a dedicated switching power supply to increase the voltage available to feed the onboard amplifier, and subsequently, your speakers.
The Benefits of a True High Power Source Unit

The popularity of Sony's High Power receivers has been impressive. With both marine and automotive solutions available, adding the performance of a high power source unit to motorcycles, UTVs and pickup trucks that have limited space is easy. There's no need for RCA Interconnects or large-gauge power wire. Moreover, you save on the additional installation time required to install those components and an amp.
Sony didn't skimp out on the amplifier either. You can drive 2-ohm speaker loads on all channels to increase output even more. Using the Subwoofer Direct mode, you can power a sub with more than 90 watts of real-world usable power. If you are building a system one step at a time, this is the perfect starting point.
Additional Source Unit Features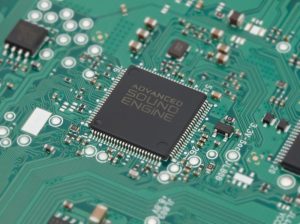 All Hi-Power receivers are equipped with front, rear and subwoofer preamp outputs rated to produce up to 5.0 Vrms to drive external amplifiers for even more fun. Sony's Advanced Sound Engine processing includes digital signal processing to let your installer time-align the output to create an amazing soundstage. A 10-band equalizer is also provided to assist with creating smooth and realistic frequency response. Mega Bass (found on the original high power source units) and Extra Bass on the current models let you boost low-frequency output at lower volume. As you increase the volume, the boost diminishes to prevent damage to your speakers.
You can enjoy all the detail and realism of high-quality FLAC and WAV audio files from a USB stick. Or pair your phone and stream your favorite tunes over a streaming connection with Sony's high-end Bluetooth technology. Speaking of connections, the SONY | Music Center system allows you to hide your source unit in the glove box, under a seat or in the trunk and still be able to control the radio using your iPhone or Android-based smartphone. If you are looking for the perfect source unit for a custom car or hot rod, Sony makes it.
Sony also includes a steering wheel interface to ensure your new radio is easy to use. All of these source units feature an external Bluetooth microphone for exceptional outgoing phone call sound quality.
Step Up Your Game with Sony High Power Source Units
If you are in the market for a new radio for your vehicle, drop by your local mobile enhancement retailer and check out the high power receiver solutions from Sony. We know you'll be impressed with their features and blown away by how great and loud they sound!