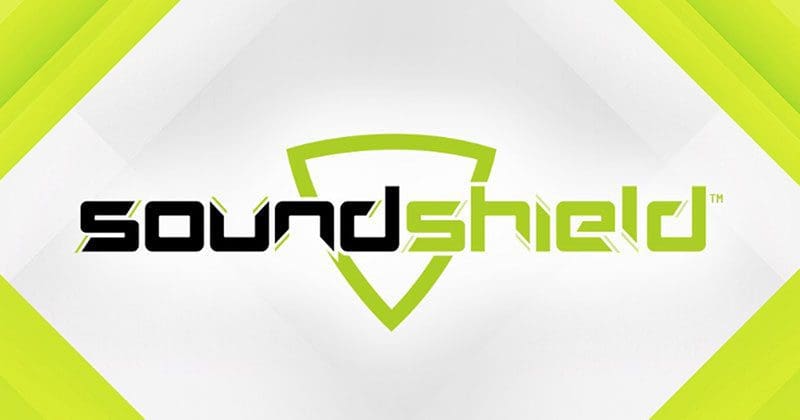 Car audio enthusiasts have been using sound deadening products to improve the comfort of their vehicles and the performance of mobile audio systems for decades. SoundShield is the newest name in the game, but the technology and team behind the products are a step above the rest. Read on to find out more about this innovative sound control material and the people who brought it to market.
Who's Behind SoundShield?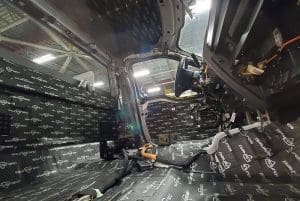 Industry legends John Schwartz and Bryan Schmitt are partners in SoundShield. John is the owner of Perfectionist Auto Sound and Security in Anchorage, Alaska. This prestigious car audio retail location has won the Retailer of the Year award not once but twice and has been recognized as the #1 Compustar retailer in the world every year since 2005. John is the chief executive officer of SoundShield.
Bryan Schmitt is the owner of the world-renowned Mobile Solutions car audio training facility and solution provider in Tempe, Arizona. Bryan is considered one of the top car audio and custom vehicle interior fabricators in the world, and his training services have elevated the quality and creativity of car audio technicians in every corner of the globe. Bryan is the vice-president of sales for SoundShield and is a managing partner in the company.
Bryan saw a need for a premium sound deadening solution that would provide world-class damping and sound absorption properties. Knowing that John had all the connections needed to bring the plan to fruition, these moguls combined their expertise to create SoundShield. The brand launched at the KnowledgeFest mobile electronics industry conference in August 2019.
What Is SoundShield Sound Deadening?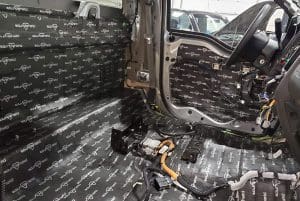 Unlike some asphalt- and vinyl-based products, SoundShield takes a three-pronged approach to improving the performance of your car stereo system while increasing the comfort in your car, truck or SUV. The base layer is 1.5 mm-thick butyl rubber. This layer adds mass to the panels it's adhered to, making it more difficult for sound energy to be transmitted. The butyl features a high-tack adhesive to ensure it stays in place in even the hottest and coldest conditions.
The middle layer is an aluminum foil sheet. The foil acts as a thermal barrier and serves as a second structural component to further reduce sound energy transfer. The strength of the aluminum allows SoundShield to span openings in door panels to help transform them into a speaker enclosure.
The top layer of SoundShield is 3 mm of closed-cell foam. This foam absorbs additional sound energy that may radiate through the mounting service for better performance. More importantly, the foam prevents wire harnesses, door lock and door handle actuator rods and trim panels from buzzing and rattling caused by high-power aftermarket audio systems. The choice of closed-cell foam ensures that the material won't hold water, which could lead to mold and mildew issues.
Why Do You Need SoundShield?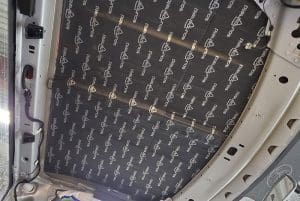 Modern vehicles are designed to be as light as possible to reduce fuel consumption. Thin carpets, less underpadding and flimsier trim panels allow more wind and tire noise into the cabin. You can dramatically improve the comfort of your vehicle by having your local authorized SoundShield dealer install their damping material on the floor, firewall, trunk and cargo area, roof and both the inner and outer door skins. Reductions in road noise of 10 dB or more aren't uncommon.
The primary benefit is that your car is, quite simply, quieter. You can hear more of the music from your existing stereo and wring out every last ounce of performance from a speaker or subwoofer upgrade. Because the vehicle interior is quieter, Bluetooth and voice-recognition technologies like Apple CarPlay and Android Auto will be more accurate.
If you're looking for better performance from your audio system, having the openings in a car or truck door sealed will dramatically improve midbass response to bring your car stereo to life. The performance improvement realized by adding SoundShield can be more significant than that of purchasing better speakers, making it an excellent value.
Improve Your Vehicle with Premium Sound Deadening
SoundShield is available in 11-square-foot rolls. This is usually enough material to treat the inner and outer skins of a typical car door. If you're interested in improving the performance of your car audio system, or are planning a new speaker purchase and want to maximize their performance, drop by your local authorized SoundShield retailer and ask about having your vehicle treated. To learn more about the product, visit the www.soundshieldusa.com website. Be sure to follow the company on Facebook and Instagram to see the latest projects created using SoundShield.