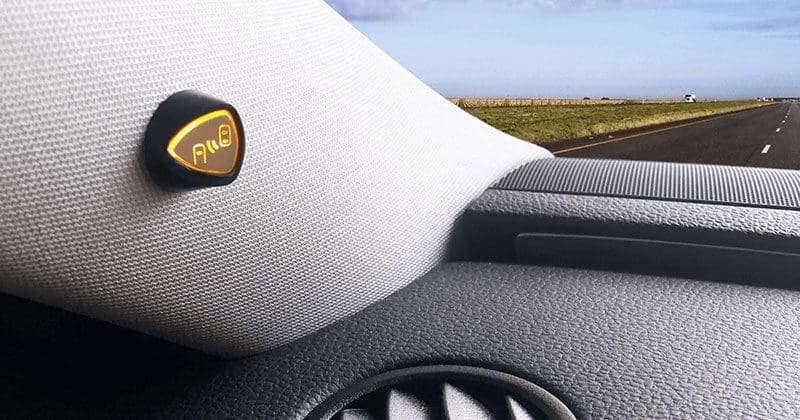 If you've been listening to the radio lately, you've likely heard advertisements suggesting that you need to buy a new Ford or Nissan with the latest blind-spot monitoring systems. While we agree that driving a vehicle that offers this collision-avoidance technology can prevent accidents, we don't agree that you need to buy a new car or truck to obtain that technology. Your local specialty mobile enhancement retailer offers a variety of collision-avoidance solutions that can be added to your existing vehicle. Let's take a look at blind-spot monitoring systems.
What Is a Blind-Spot Monitoring System?
Also known as blind-spot detection or warning systems, these collision-avoidance technologies use a pair of radar transceivers mounted in the back corners of a car or SUV to detect the presence of a moving object in an adjacent lane. The systems create a radar field that's about 10 feet wide by 40 feet long, extending from the B-pillar rearward on each side of the vehicle.
Suppose there's a car, truck, motorcycle or cyclist that's entering or exiting this area. In that case, the system will notify the driver by illuminating an indicator that's mounted on or near the A-pillar trim panel in the vehicle.
The system's purpose is to let the driver know that they shouldn't attempt to change lanes because that could cause a collision.
If you activate a turn signal while someone is in the radar field area, the system will provide a loud audible warning. Some systems also flash the indicator to attract your attention. We consider this an active safety system because it works to keep you safe, even if you don't remember to look at the indicator. These warning systems function at all times once the vehicle is traveling at more than about 20 mph (32 km/h), so you have more information about who or what is around you while in town or on the freeway.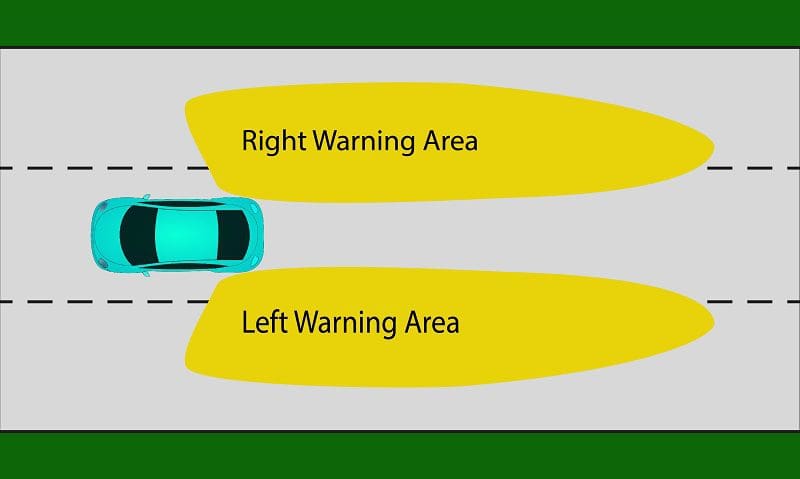 Active Safety Systems
Within the mobile enhancement industry, we consider blind-spot warning systems to be what's considered an active safety device. Unlike a solution that is camera-based, the driver doesn't need to remember to use the system in order to obtain its benefits. If a vehicle is beside yours, the warning indicator will be on. If you activate your turn signal, most systems flash the indicator and produce an audible alert to let you know it's not safe to change lanes.
Cross-Traffic Alert Functionality
Most aftermarket blind-spot systems also include a mode called cross-traffic alert. When you start backing up, the system changes the shape of the radar monitoring field to extend outward from the side of your car to sense oncoming vehicles. If you're in a shopping plaza or backing into the street, you'll receive a warning when an approaching vehicle or cyclist is 75 to 100 feet away. This warning lets you know it's not safe to continue backing out.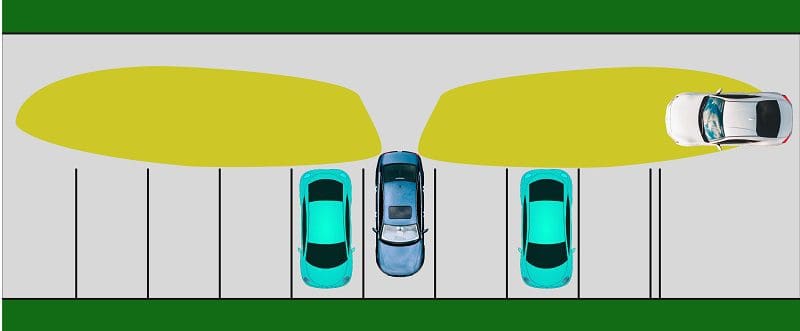 What You Need To Know Before Shopping
First, most blind-spot monitoring systems are designed with radar transceivers that are intended to be mounted behind the plastic bumper cover on the rear of a vehicle. As such, if you own a truck or SUV, you'll need to make sure the product specialist you're talking to understands the application. Solutions are available for these vehicles that mount around the license plate on the rear of the vehicle. Some companies, like CUB from Novus Radar Technologies, have replacement taillight assemblies for popular Ford, Ram and Chevrolet vehicles.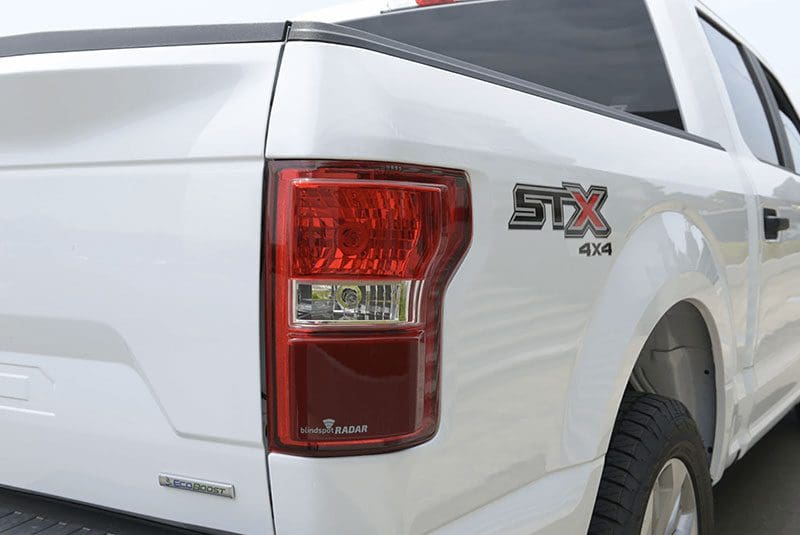 Not All Systems Are Created Equally
Before you rush out to purchase a collision-avoidance system, there are a few questions you'll need to ask at your local specialty mobile enhancement retailer. Aside from the usual inquiries about protecting the vehicle from scuffs and scratches with fender and seat covers, it's crucial to establish a detailed understanding of how the exact system you are considering works. They aren't all the same.
Some systems only provide an indication of a vehicle in the adjacent lane if the vehicle is moving relative to your vehicle. If someone moves into the blind spot and remains stationary relative to your car or truck, the system may not alert you. Likewise, some systems only detect vehicles approaching yours from behind. If you're passing a vehicle, you may not get a warning. It's best to ask for a demonstration of the specific solution the retailer has in mind before committing to the purchase.
Add Collision-Avoidance Technologies to Your Vehicle
If you want the latest advanced driver assistance systems (ADAS) but don't want to purchase a new car or truck, drop by your local specialty mobile enhancement retailer today. They have backup cameras, parking sensors and a variety of blind-spot monitoring solutions available to make your commute or next adventure safer.