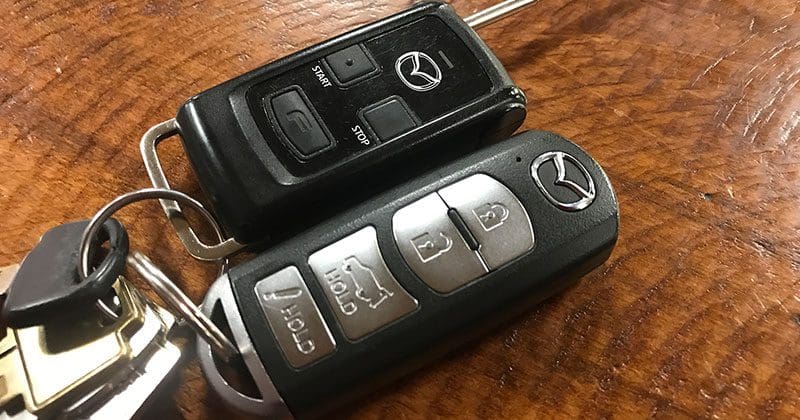 Before we dive into a discussion of the potential benefits and drawbacks of purchasing a dealer-installed remote car starter, let's make it clear that, as they say, your mileage may vary. What we mean is that no two installers will install a car starter the same way, and your car dealer might offer high-quality products and employ an expertly trained technician with years of experience. The alternative, as we'll point out in this article, is that someone unqualified might be messing with the wiring in the dash of your brand-new vehicle.
The Dealership Remote Starter Sales Process
More often than not, new cars don't come with a remote car starter. Cars are often designed as global solutions, so while the folks in Mexico could benefit from letting the air conditioning run for a few minutes on a 120-degree summer day, most people associate starter systems with cold weather. If you ask about a starter during the purchase process and it's not something on the feature list in the brochure, chances are very good that the dealership will be performing, or at least coordinating, the installation before you pick up the vehicle. This is very common and not in any way abnormal. Hundreds of reputable mobile enhancement shops around the country provide upgrades and enhancements for local car dealers.
Find Out Who's Working on Your Vehicle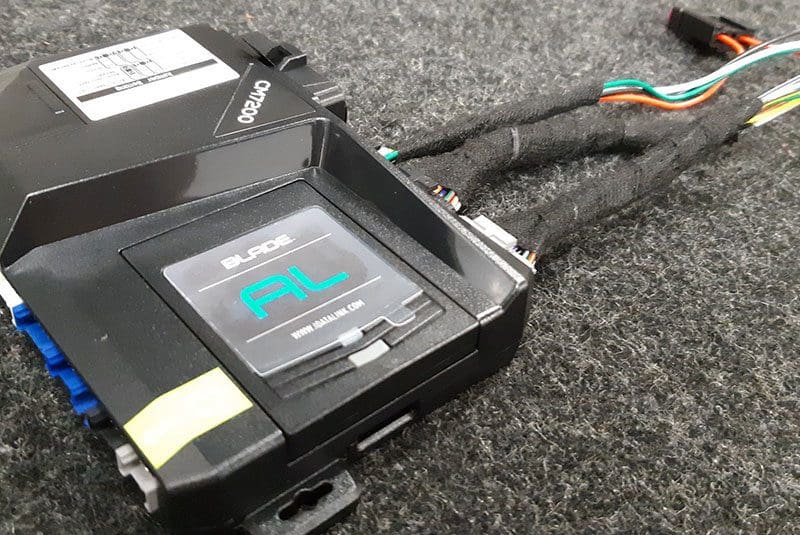 Let's get to the point, shall we? If you agree to purchase a remote car starter system from the dealership, you need to ask a few very important questions. First, find out who will be installing the system in the vehicle. Ask for proof of their qualifications. Sadly, and though there are exceptions, automotive repair technicians are not always trained to upgrade vehicles reliably. If a local shop is doing the work, visit that shop and ask to see samples of their wiring. Quality retailers will typically be able to show you how they prep the remote starter hardware before working on the vehicle.
How Are Electrical Connections Made?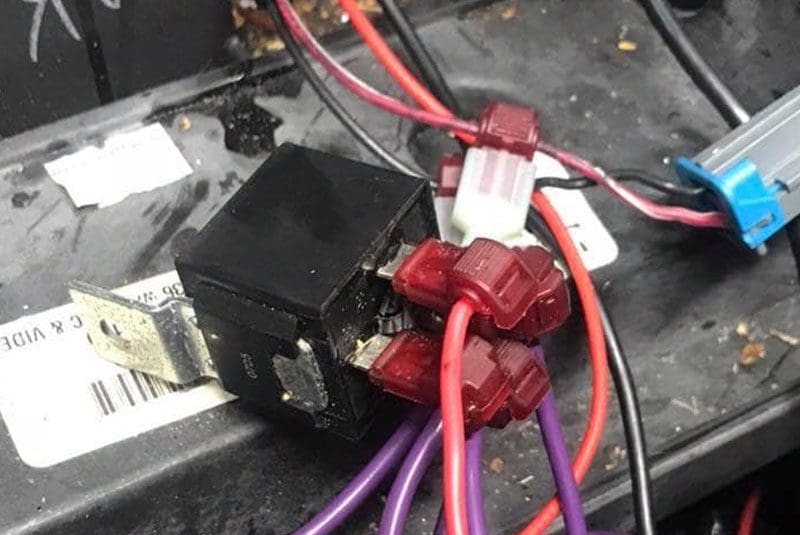 A car or truck driving down the road is subject to often intense vibrations. All of these little bumps and wiggles can wreak havoc on poorly executed electrical connections. Vehicle manufacturers have invested millions of dollars to ensure that the wiring in your vehicle is secure and connections to components remain reliable. It's crucial that you know how the shop that is going to work on your car will make mechanically stable connections when installing a car starter. There are many different ways to connect two wires. When executed properly, both soldered and crimped connections can work well. What doesn't work well is twisting and taping or T-taps.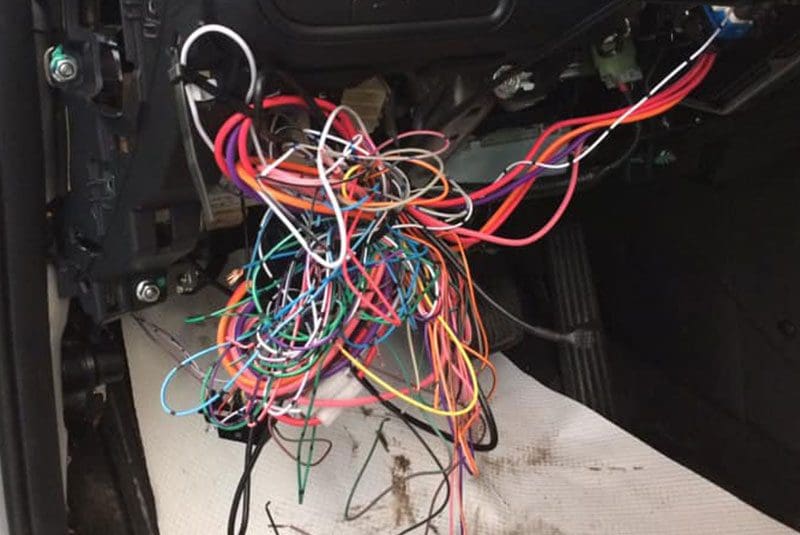 What Remote Starter System Are You Buying?
Next, and of similar importance to the reliability of your vehicle, is the quality of the remote starter hardware. There are very inexpensive starter systems on the market. These systems often don't include many extra features or options and definitely don't provide much range. You may find that old starter technology puts greater strain on a vehicle's electrical system. If you don't drive at least once or twice a week, you could wake up to a dead or very weak battery on a cold morning.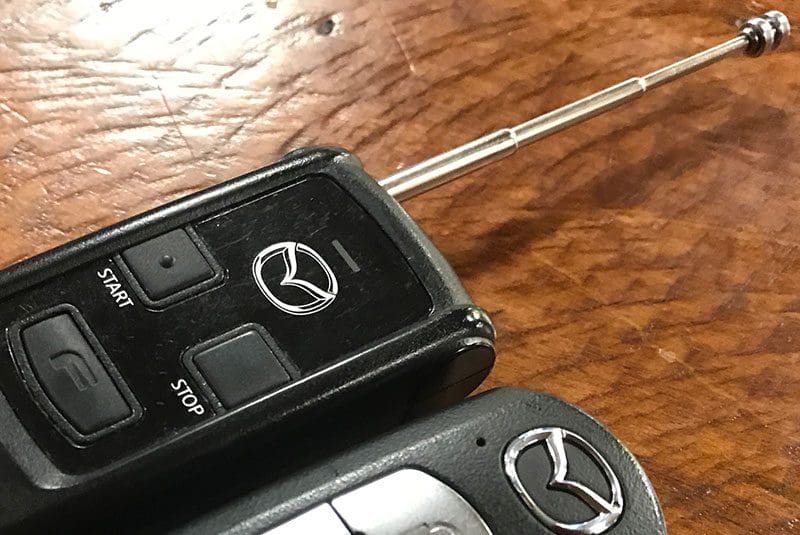 Find out what brand of starter is being installed in the vehicle. It's your money, and you most certainly have the right to know what's being installed in your car.
Remote Range and Control Options
If you visit a specialty mobile enhancement retailer to purchase a car starter, they should ask you a series of questions that will help them determine which product is best for your situation. This extends beyond knowing the make, model and year of the vehicle. The salesperson should be trying to determine how much remote range you need, if you need a single- or multi-button remote, if you want rear window defroster control, if there are heated seats, a heated steering wheel or perhaps a power sliding door in a minivan that you want to open remotely. If you aren't being asked these questions, the process is broken.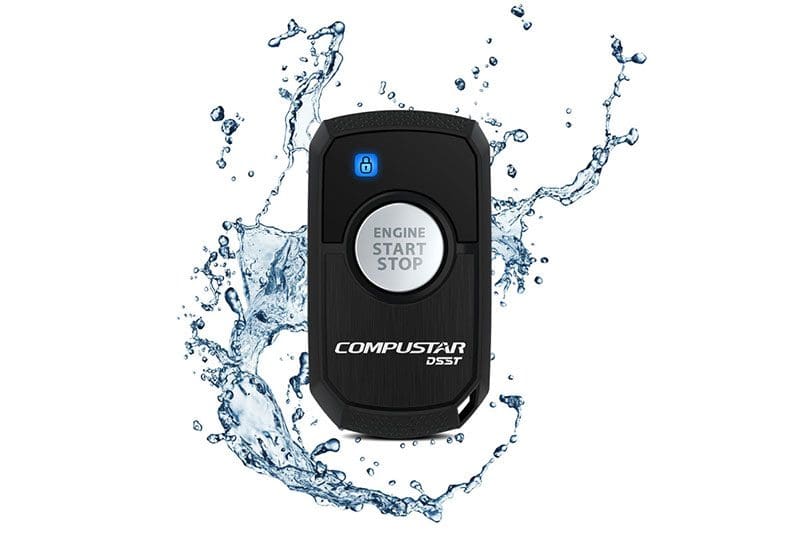 Another great option is a telematics solution. Products like DroneMobile allow you to use an app on your phone to start your car with a simple tap. You can even upgrade the service to include GPS-based vehicle locating and geofencing features for added safety.
What Should a Car Starter Cost?
The answer to this is tricky. Without knowing exactly what you are getting, it's hard to determine value. We suggest that you shop around at some local specialty retailers to find out what they charge for a car starter for your vehicle. The owner of the Mazda CX-5 with the single-function, pull-up antenna remote shown above was charged $700 for the car starter system. That's an unreasonable price for old technology.
Choose Who Works on Your Vehicle
Before you agree to any dealership-installed upgrades on a new vehicle, find out exactly what they intend to do. Get the make and model of the car starter (or window tint or paint protection film) and do some research. Chances are, a local specialty mobile enhancement retailer can offer a similar or better solution, with a better installation for improved reliability, often for a lot less money.