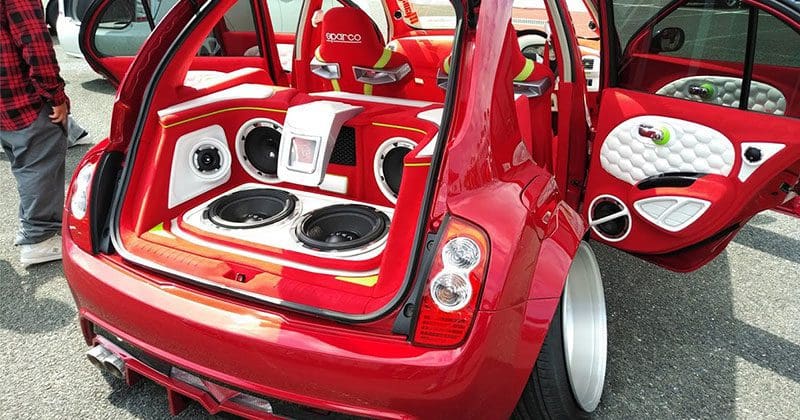 A long, long time ago, someone had the great idea to have a car stereo competition to see who had the best-sounding mobile audio system. The concept of these events wasn't really intended to decide who had the best car audio equipment or installation, but to drive clients to retail stores, hoping that they'd spend money on upgrades. These contests grew in popularity after a while and eventually split into two factions: sound quality competitions and sound pressure level competitions. The SQ guys worked diligently to create amazing installations and fine-tune their systems for the most accurate performance. The SPL guys experimented over and over again to eke out the last decibel of output.
Great Things About Car Audio Competition
I've been involved in both aspects of competition over the last 30 years. I've judged prestigious SQ events like Spring Break Nationals and the IASCA World Finals. I've emceed and organized SPL events here in Southern Ontario and attended the dB Drag Racing world finals on more than one occasion as a member of the press. I think both camps offer interesting engineering challenges, and I can appreciate the passion that goes into achieving impressive results in either format.
One of the best things about attending car audio competitions is the people. In what I'll refer to as the olden days, competitors would travel from every corner of the country to a single central location to compete to be labeled as the best-of-the-best. Once the show started, aside from 30-minute spurts  when you were being judged or measured, you got to hang out with friends. Joking, laughing, sharing and learning were par for the course during a competition weekend.
Having come up through the scene in the '80s and '90s, I saw that manufacturer support for these events was huge. Companies would set up booths around the venue to show off their latest gear. Many of them would have teams of competitors divided into as many of the different classes as possible to bring home another win for their brand of choice. After a major event, there'd be weeks' and months' worth of new magazine advertisements claiming "the most wins," "a new world champion" or a "new SPL record."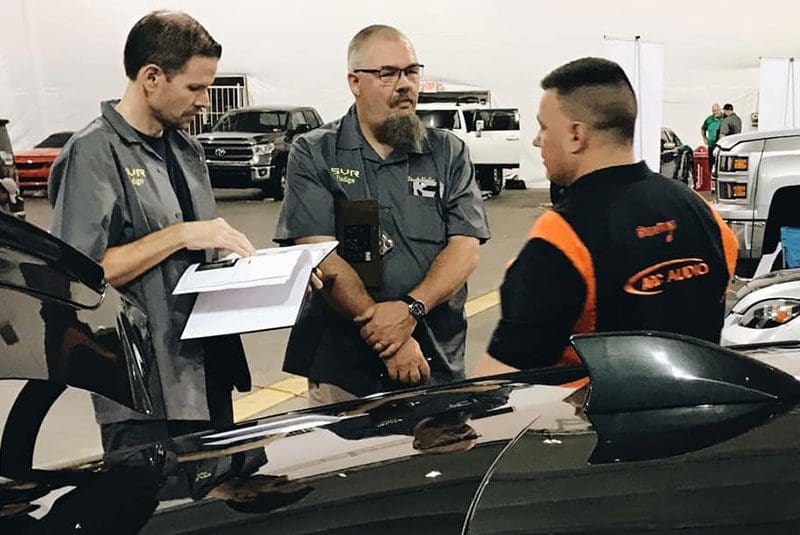 That's Not Car Audio Equipment
Aside from people having less time to compete and less money to travel, something significant and important changed from the competitors' perspective. Suddenly, sponsorship from a company was more important than choosing the best possible gear. Cars and trucks turned into marketing campaigns for mediocre products, while their owners claimed those products were the absolute best made. A trunk full of free chrome-plated amplifiers was a more significant achievement than building a system from measurably better gear from many competitors' perspective. Even worse, companies would enter vehicles into the competition to show off the installation instead of paying for a vendor booth.
The amateur side of the industry has gone downhill even further in the last decade. Consumers buy components based on price rather than performance. It seems that a good deal outweighs a good product almost any day of the week. Then there are the internet-only brands. The majority of these products aren't designed as true car audio equipment. Companies that used to be behind-the-scenes as suppliers to home audio speaker manufacturers started offering raw drivers direct to consumers. Other companies started buying amplifiers from overseas manufacturers and having their names screened onto the heatsink. The days of designing, engineering, testing and perfecting a product fell away in hopes of selling a few more items at a lower price. For me, the nail in the coffin for competitions was when one of the sanctioning bodies accepted sponsorship from an online-only company.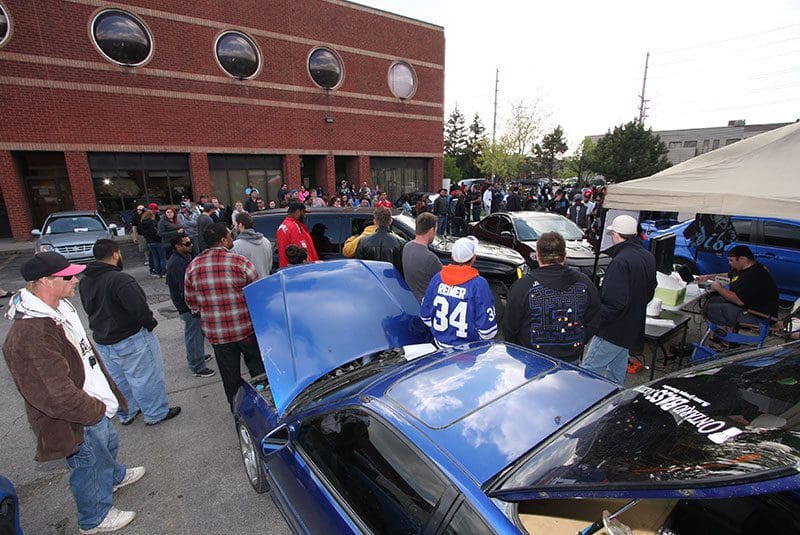 Why Get Your Knickers in a Knot?
Our mantra here at BestCarAudio.com is crystal clear: We support brick-and-mortar mobile enhancement retailers. If you want to upgrade the sound of your car stereo, we've provided dozens of detailed articles that explain how to choose outstanding radios, amplifiers, speakers, subwoofers and signal processors. We've explained what separates the great products from the mediocre. We've even offered advice on working with a local specialty car audio retailer to get the exact results you want. Finally, we recently announced that we have started conducting formal product reviews to further educate our readers about the performance differences between available solutions.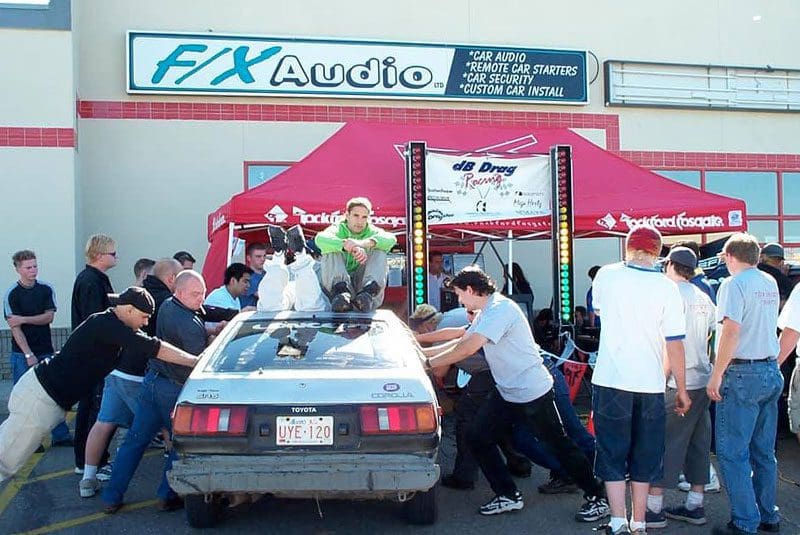 With factory-installed car audio systems becoming more and more complicated, properly trained retailers are quickly becoming the only option for upgrading those systems reliably. Upmixers, all-pass filters, active noise cancellation systems and more can turn what seems like a simple project into an acoustical disaster if not managed properly.
Support Those Who Do It Right
If you look at the work produced by the top installers in the world, one thing is common: They have partnered with the top brands in the car audio industry. No self-respecting store owner would ever buy no-name or home audio speakers and sell them as an acceptable solution for a car or truck.
What most consumers don't see or understand is the support that these brands offer retailers. Car audio manufacturers and distributors provide training events to educate sales staff on the products they sell and design better solutions for their clients. These companies invest in training to improve the quality and efficiency of the audio systems these retailers deliver. Many of these companies spend countless hours training dealers on methods to calibrate audio systems using digital signal processors to achieve more accurate results. Without these companies' support, the industry wouldn't be where it is today, and consumers would be worse off because of it.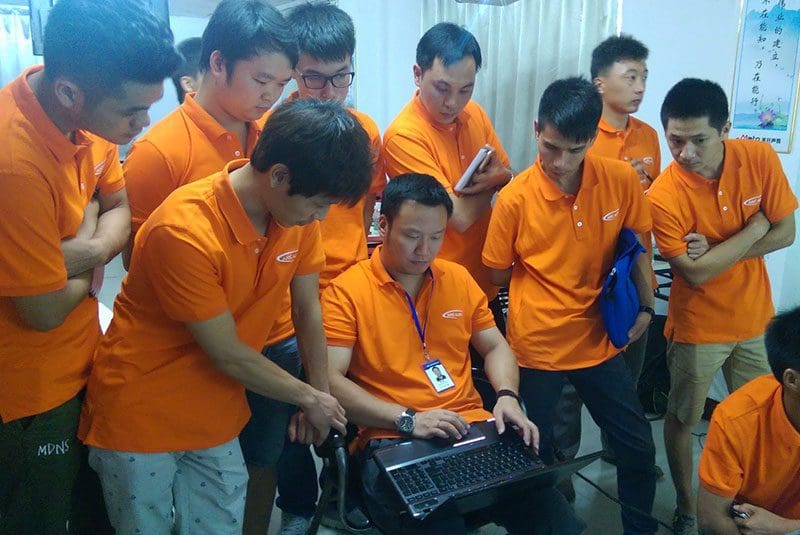 Circling back to the competitive side of things … sadly, they've lost their way. The sanctioning body guidelines should require that all equipment used in the vehicles be readily available retail car audio products. The products should be available at, say, at least 25 or 30 brick-and-mortar retailers across the country. Think of it like the guidelines FIA created for Group B rally racing in the '80s. At least 200 of the cars had to be built and made available to purchase. Car audio competitions that don't support the industry don't make sense. They might be fun, but they aren't helping our industry.
Does It Matter?
I can hear many people saying that it doesn't matter what car audio products you use. Perhaps that's true for them. Maybe buying some home audio drivers that haven't gone through thermal shock or UV degradation testing is fine. Perhaps it's OK not to have a warranty on the products they use. For those of us who are professionals, those test criteria and support requirements are very necessary and are an essential part of the service retailers offer. We make a living by helping consumers get better sound, upgraded technology and improved comfort. Here at BestCarAudio.com, supporting manufacturers, distributors and retailers who support the industry is ingrained in everything we do.
If you're looking for a reliable high-performance upgrade for your vehicle – whether it's an improved audio system, upgraded lighting or a remote starter – visit a local specialty mobile enhancement retailer. They'll help you choose the right solution, then integrate it into your vehicle correctly. Most importantly, they'll stand behind the work they've done with excellent customer service.
Lead-In Image Courtesy of Natan Budiono.