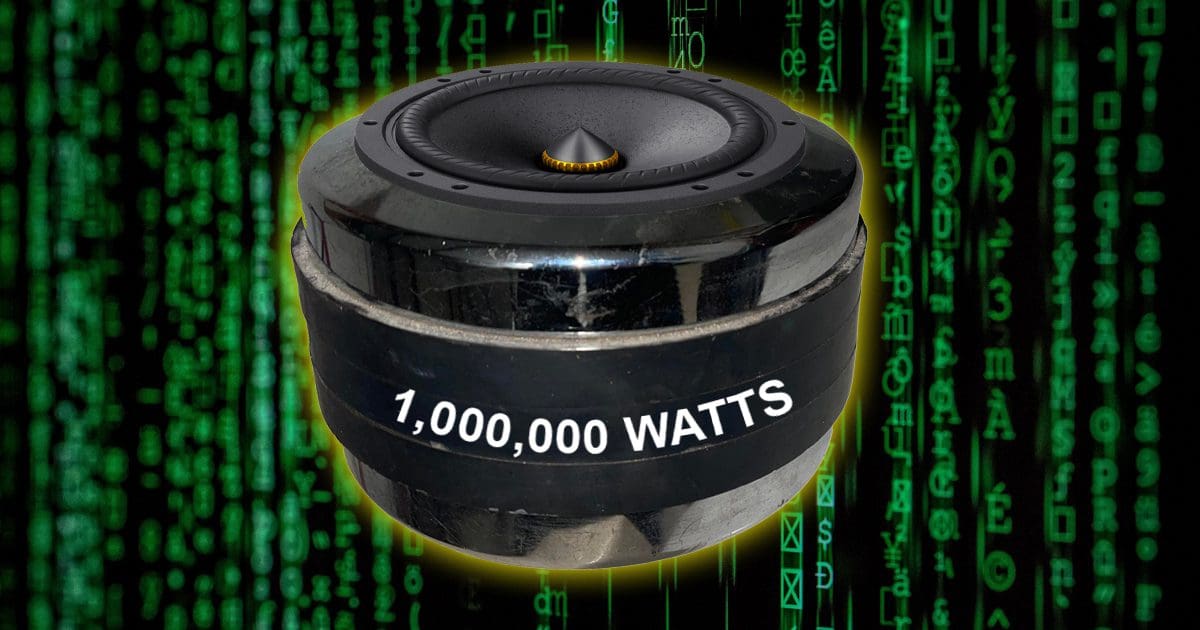 I spend a massively disproportionate amount of time reading posts on Facebook and Reddit about car audio topics. One thing I see again and again are comments from novice consumers talking about "buying 300-watt speakers" or something similar. Unfortunately, quantifying a speaker's quality or performance capability based on how much power it can handle is like choosing a car tire based on only the speed rating. The number matters, but it tells you nothing about its performance or quality. So let's dive deeper into the topic of speaker power ratings.
Do You Believe Speaker Power Ratings?
I don't know exactly when it began, but when I started working in the car audio industry in the late 1980s, companies that manufactured car audio speakers were already playing games with their power specifications. Do you think that a 6×9 speaker, even if it had three, four or even five tweeters, would be capable of handling 300 watts of power for any extended period of time?
Before you answer that, remember that a subwoofer with a 2-inch voice coil is usually only rated to handle 250 to 300 watts continuously. So how could a speaker with a 1- or maybe 7/8-inch voice coil handle the same power? The answer lies in how speakers are tested.
Bogus Speaker Power Ratings?
If you've been a longtime reader of our articles here at BestCarAudio.com, you know that it takes significantly more power to reproduce bass audio information than for midrange or high-frequency content. Generally, you can think of the speaker power requirement curve as following the shape of pink noise. The output level decreases at 3 dB per octave or 10 dB per decade as frequency increases. So, if we were sending 100 watts of power to a driver playing below 100 Hz, a driver playing above 1,000 hertz would need at most 10 watts, and a driver playing above 10 kHz would need only 1 watt to produce what's perceived as the same amount of output.
Now stop and think about the size of the voice coils in these speakers. A modest subwoofer might be rated to handle the 300 watts mentioned above and feature a 2-inch voice coil. A high-quality 2.5-inch midrange speaker might have a 1-inch voice coil and be rated to handle 40 watts of power. A high-quality tweeter might also have a 1-inch diameter voice coil, but the short height of the winding might allow it to handle no more than 3 or 4 watts of power. How do companies get away with rating tweeters to handle 125 watts of power then?
How Speaker Power Ratings Are Created
Let's say you work for a car audio speaker manufacturer, and you've received a final sample of a new tweeter that you'll be selling. All the components have been simulated in software, the tooling is done, and a preliminary production run is complete. To confirm that the target speaker power handling matches your engineer's predictions, you'd set the speaker up on a test stand or, in this tweeter's case, likely place it on a table. You'd then set up an amplifier and feed it a test tone equivalent to the power level for which you want to test the speaker. To keep things simple, we'll say we want the tweeter to be rated at 100 watts, and it's a 4-ohm driver. The test tone would be played, and the output of the amplifier would be adjusted to a level of 20 volts. Next, you'd apply a high-pass filter between the source and the amplifier and set it to a frequency that would protect the tweeter. Let's say this tweeter has a 1-inch diaphragm design and uses ferrofluid for cooling, so we'll play frequencies above 2 kHz. Finally, you connect the amp to the speaker and start playing pink noise from the source. For the tweeter to pass the test, most companies would need it to play for eight to 10 hours without any issues. Some companies require 100 or even 200 hours at rated power to meet their quality control standards.
So, how much power was actually getting to the tweeter? If we look at the shape of the pink noise response and consider the second-order filter at 2 kHz, the power going to the tweeter is 26 dB lower than what we'd send to a woofer or subwoofer. That equates to about 0.25 watt of power. Suddenly, a 100-watt tweeter doesn't sound very impressive, does it? This is how it works. You could rate it for 400 watts, and it would only need to dissipate 1 watt of power.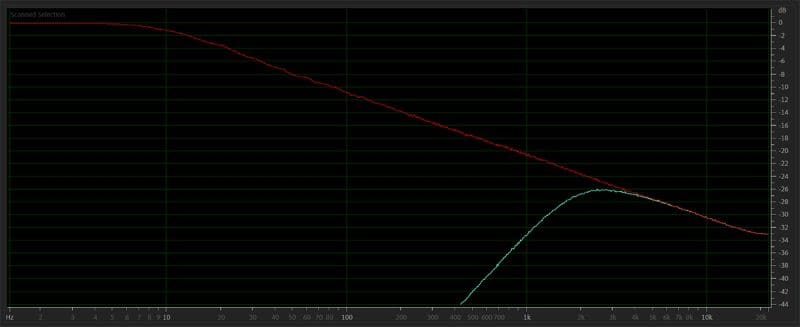 The image above shows the frequency response of a pink noise signal in red. The green curve is the energy that would go to a tweeter when filtered with a -12 dB/octave crossover at 2 kHz.
Speaker Power Handling and Frequency Response
Think about what it takes to make a speaker handle a lot of power. The voice coil needs to be quite large in diameter and relatively tall. The design may require four or six layers to provide enough thermal mass to handle large amounts of power. There's no way to escape this component being heavy, even if they use CCAW wire and a low-mass Kapton former.
In speaker design, one of the most important factors in delivering smooth frequency response is controlling the weight of the moving parts. The moving parts include the cone, dust cap, voice coil former, voice coil winding and part of the spider and surround. If we wanted to make a "high-power" 6.5-inch midrange driver, the voice coil winding would need to be very large. This added mass would reduce the maximum frequency that the driver could reproduce, as the magnetic field created between the magnet and the voice coil wouldn't be able to accelerate the speaker fast enough.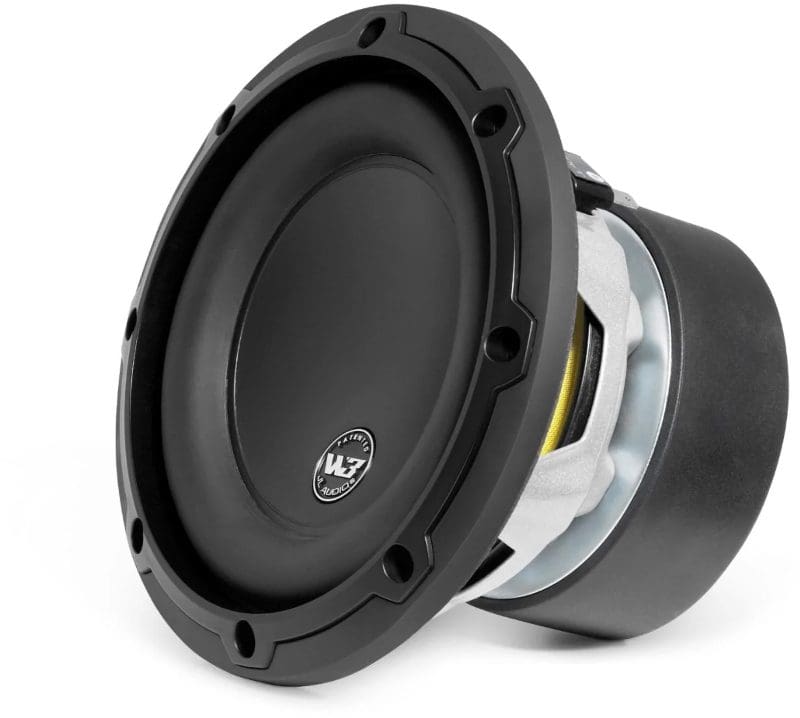 A second consideration is that a "relatively massive" voice coil would present significant inductance. This inductance also attenuates high-frequency response. I've seen subwoofers with six-layer voice coils with over 3 millihenries of inductance. On a 4-ohm speaker, that's like having a -6 dB/octave filter set to 212 hertz. That isn't going to work well for a midrange driver, is it?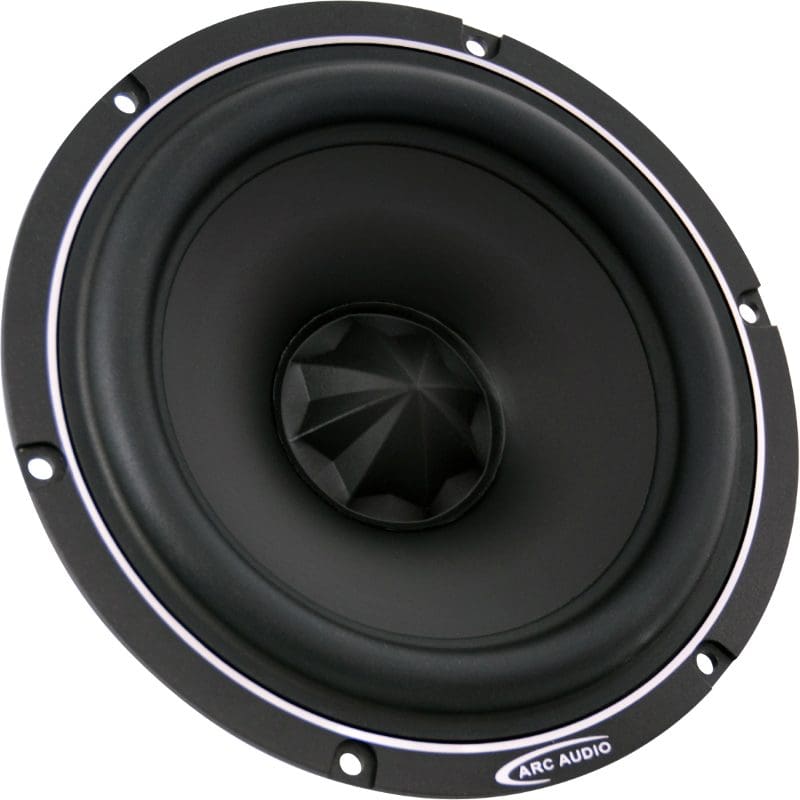 Distortion and Linearity
Looking at speakers in terms of their power handling doesn't tell us how well the designer chose components to manage resonance to deliver smooth frequency response. Likewise, speaker power handling numbers don't describe upgrades like copper or aluminum shorting rings or copper cap in a motor that improves linearity.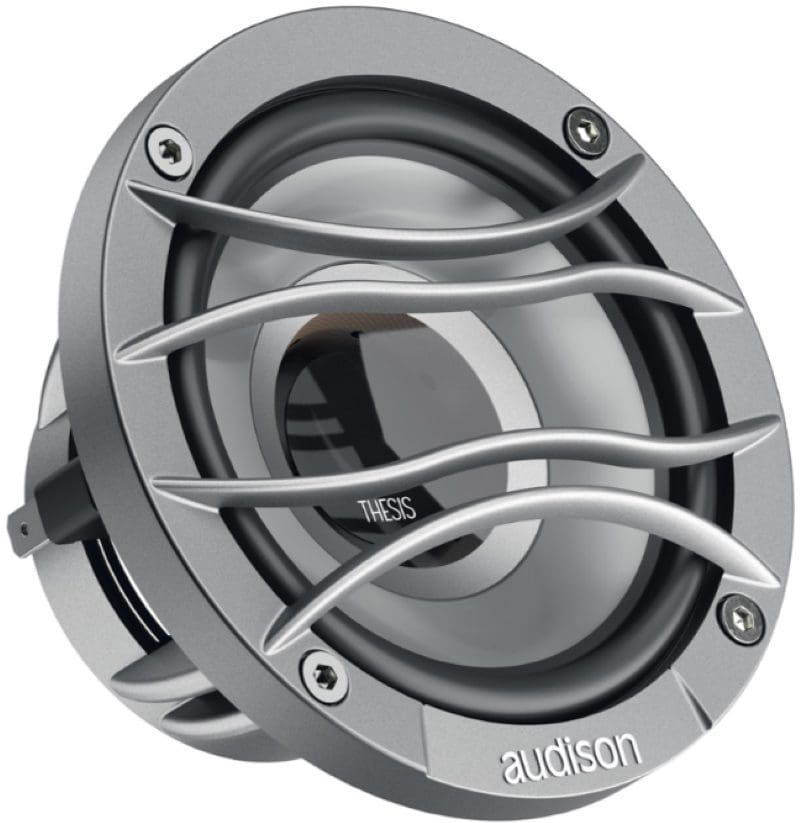 Do You Need to Match the Power Ratings on Your Speakers to Your Amplifier?
If you're shopping for speakers, do you need to choose models that match the power ratings on your amplifier or source unit? In 95% of cases, no. Most radios produce no more than 20 to 22 watts of power. Even the most modest quality aftermarket speakers will work fine in this application. If you have a 50- to 75-watt amplifier, choose from the mid- to upper-level speakers from name brands. These speakers can handle the power you have available. Once again, speaker quality and performance are infinitely more important than worrying about questionably accurate numbers.
If you're building an SPL system and need midbass and midrange drivers to keep up with a wall of woofers, choose high-performance drivers with large voice coils. You'll likely want to avoid those "PA" or "Pro Sound" speakers, as they don't produce much midbass, and you don't need their increased efficiency. Delivering large amounts of power to the speakers in these systems is never an issue.

Stop Attempting to Quantify Speaker Quality with Power Ratings
Imagine you had serious disposable income and could walk into a high-end boutique home audio store and buy anything you wanted. Not once during the listening evaluation would the salesperson tell you how much power the speakers are rated to handle. In fact, look at the website for truly high-end speakers like the Kef Blade Two Meta, JBL Synthesis 4367 or the Revel Ultima2 Salon2. You'll find that, at best, the "power handling" numbers are often only provided in the owner's manual, cover a wide range of amplifier capabilities or are unlisted altogether. Why? Because the numbers don't have any bearing on quantifying the quality or performance capabilities of the speakers.