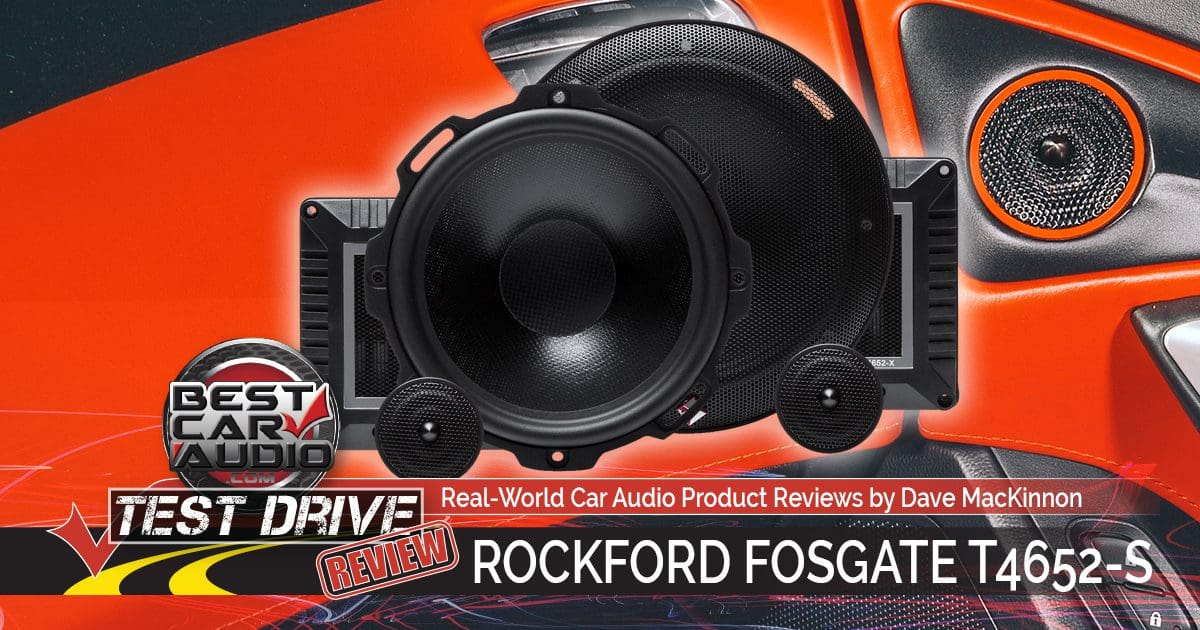 Though I've written it a dozen times across many articles, it's always worth repeating: The most critical component in any audio system is the speakers. You may have invested thousands of dollars into a source unit, a digital signal processor and premium amplifiers, but without precision-engineered speakers, all of that quality is wasted.
The car audio fanatics at Rockford Fosgate are quiet about their engineering capabilities regarding speaker design. I'm not. I was thoroughly impressed with the T3652-S set I reviewed at the end of 2022 and was excited to see that Rockford Fosgate was sending their Power Series T4-Level T4652-S component system for analysis. Let's dive into their flagship speakers to reveal their hidden technologies and discuss their performance.
Features of the Rockford Fosgate T4652-S Component Set
Rockford Fosgate separates its product solutions into three ranges. The Prime Series is their "good" line, and these are the most affordable solutions they offer. The Punch products are the "better" line and, in terms of speakers, offer more output capability and increased clarity. Finally, the Power Series products are the "best" from Rockford Fosgate. These products include technologies and designs that improve detail while increasing output capability. Within the Power Series, their solutions are subdivided into T1, T2, T3 and, ultimately, T4 levels. Even their T1 component speaker sets include features many other brands don't offer in their flagship offerings. Of note, the Discreet Dual Clamp (DDC) tweeter mounting hardware is found in all four performance levels. It beats the hot glue and silicone sealant the other brands suggest to mount their high-frequency drivers.
The T4652-S set includes a pair of woofers described as 6.75-inch solutions, a pair of 1-inch fabric diaphragm ring-dome tweeters and a set of passive crossover networks. Grilles are included for the woofers, and as mentioned, mounting hardware is provided to ensure that the tweeters are secured reliably. In terms of specifications, the set is rated to handle 100 watts of power continuously and 200 watts of maximum power. Efficiency is specified at 89 dB measured at 1 meter when powered with 1 watt. The system's nominal impedance is 4 ohms. The parts ship in a large gift box with precision-cut foam to secure every component and keep them protected.
Let's start by looking at the design elements of the woofers. To be clear, while these are called 6.75-inch speakers, the basket fits into the same opening as the other high-quality 6.5-inch woofers on the market. Conversely, the T4652-S woofers offer more cone area than most other solutions, thanks to the Vertical Attach Surround Technique construction. Rather than have the outer edge of the surround attached to the flat surface of the basket, it's connected to a vertical surface just beside the mounting holes. As a result, these speakers have up to 20% more radiating area at 147.4 square centimeters than most competitors at about 125 square centimeters. More cone area means more output for a given input power level. It also improves bass output. Win, win! The Xmax on the woofer is specified as 12.6 millimeters. All of the provided speaker specifications comply with the industry-standard ANSI/CTA-2031 Loudspeaker Standard, so you know no nonsense or games are happening.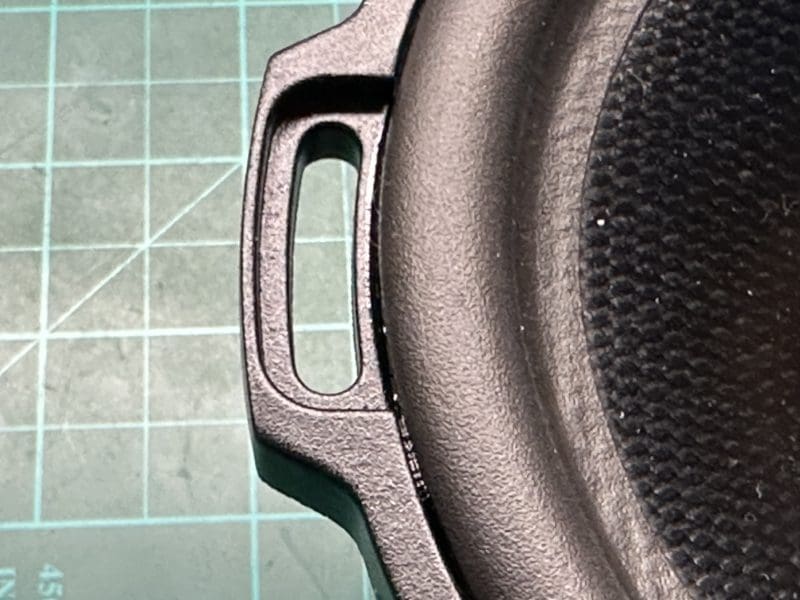 The woofers are based on a proprietary cast aluminum basket. The mounting edge features Rockford Fosgate's FlexFit basket design. There are four mounting holes at the standard four-quadrant spacing, then four long slots for additional mounting options. So whether your installer matches the driver up to a factory three-position location or makes their own four- or eight-position solution, this basket design has you covered. In addition, the woofer requires 2.79 inches of clearance behind the mounting flange, and the included grille protrudes 0.95 inch upward from the mounting surface to protect the high-excursion cone assembly.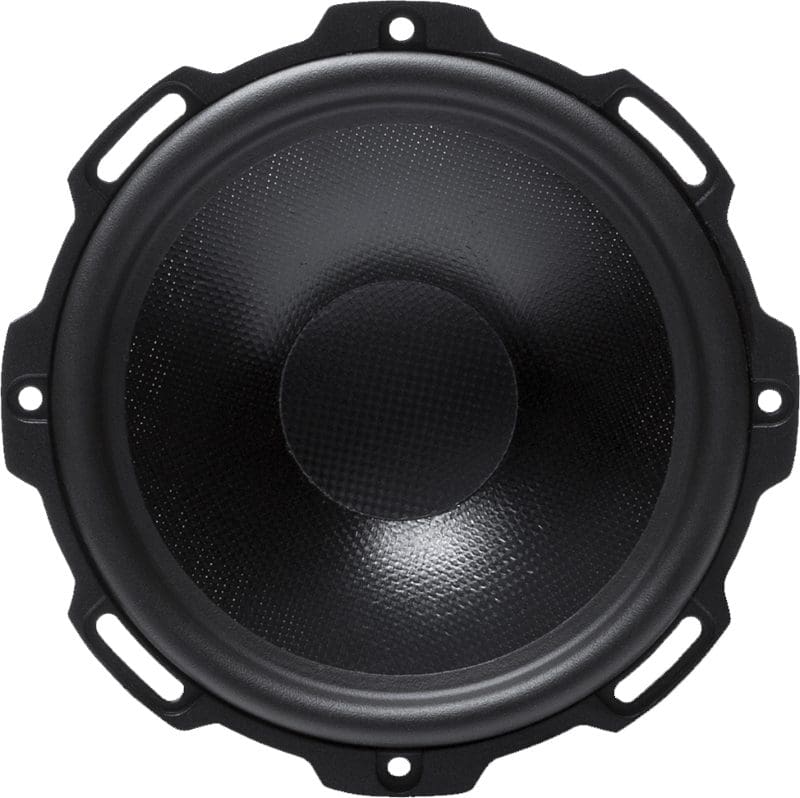 The eight-spoke basket features mesh-protected venting under the spider mounting plateau to help with the voice coil and motor cooling and prevent pressurization at high excursion levels. Keeping the motor cool helps reduce power compression. Controlling pressurization improves linearity at high power levels to minimize distortion. A multi-pole neodymium motor at the base of the driver includes an extruded aluminum cooling structure on the outside to help dissipate heat. Rockford Fosgate calls this their Inductive Damping Heat Sink. The IDHS design has a secondary benefit that's crucially important to the performance of these speakers: It serves as a massive aluminum shorting ring. Without getting obscenely technical, a shorting ring reduces unwanted magnetic fields created in the voice coil as the cone moves forward and rearward. In short, it short-circuits them. The result is a dramatic reduction in distortion, especially in sensitive upper midrange frequencies. This also results in a decrease in overall inductance, which I expect to see when I measure the Thiele/Small parameters.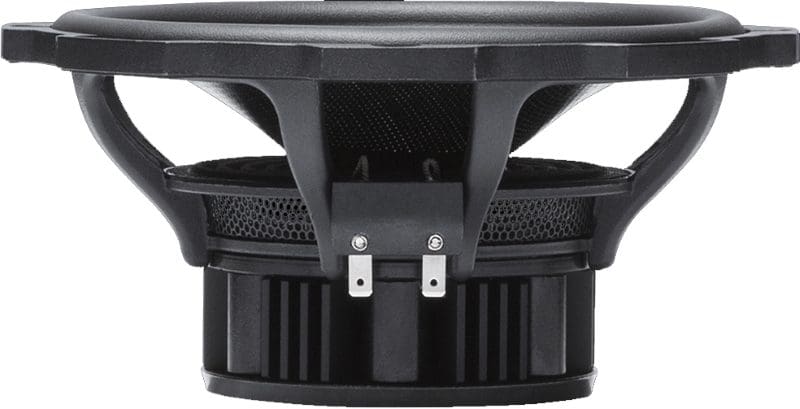 In terms of moving parts, the woofers feature a sizeable 1.5-inch voice coil former attached to the base of their woven liquid crystal polymer fiber sandwich woofer cone. This cone material balances mass, rigidity and damping to ensure reliable performance at high excursion levels. An inverted dust cap made from the same LCP fiber covers the center of the cone. As you can see, a high-performance cone is just a single part in a complicated design that works well. If you're considering a speaker solution with performance claims focusing primarily on cone materials, you're missing out on more important criteria.
The surround is made from butyl rubber, which will last for years without drying out. The primary compliance is a fatigue- and tear-resistant linear Nomex spider. It's worth noting that the spider mounting plateau is positioned such that a cupped spider is not required. Unlike a cupped design, a flat spider offers the same compliance in both directions, so less distortion is added.
Last but certainly not least, the tinsel leads from the voice coil are woven into the spider to keep them quiet. A second set of leads woven into the opposite side of the surround ensures the same compliance on both sides, so the cone moves directly up and down and doesn't rock. Finally, a custom-tooled terminal block handles electrical connections. Your installer can attach speaker wires using 0.25-inch spade terminals or insert bare wire into the terminal block and secure them with the provided hex-head set screw.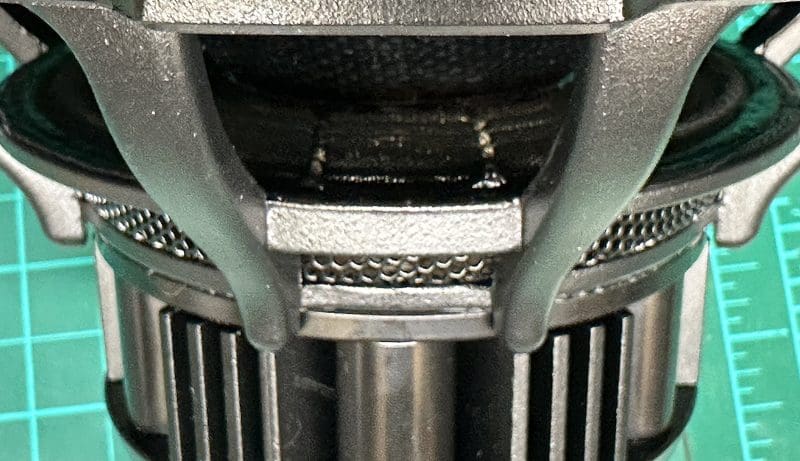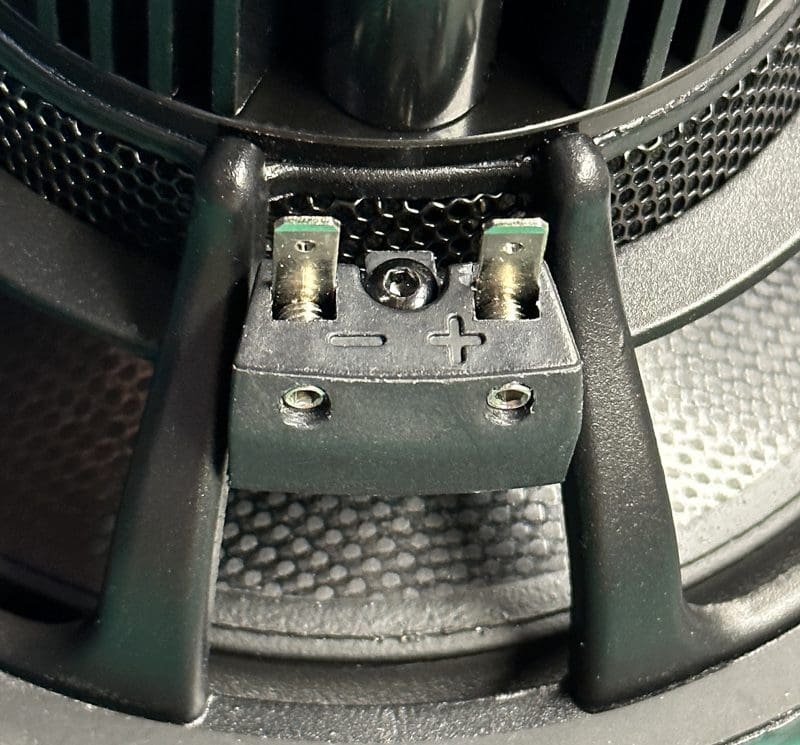 The tweeters included in the T4652-S set are a unique ring-radiator design that includes a large aluminum phase plug. Most car audio tweeters are a dome driven by a voice coil attached to the outer edge. While this works well, there are issues where the dome itself begins to resonate and no longer acts like a piston. Some companies attempt to address this by adding damping materials to their dome designs, while others try to make the dome very rigid. Both help, but neither is perfect. In a ring radiator tweeter, two half-doughnuts (officially, a doughnut is called a torus) are nestled with one inside the other. The voice coil is attached where the two shapes meet. The voice coil deforms the flexible half-doughnut shape as it moves forward and rearward to produce sound. As a result, the two doughnuts don't reach a point where the diaphragm material resonates, producing less distortion. The position and geometry of the phase plug is crucial in a ring-dome tweeter as it prevents the cancellation of high-frequency sound waves across the middle of the driver. In short, this design claims a significant reduction in distortion between 10 and 20 kHz compared with conventional dome designs, so your music will sound fantastic.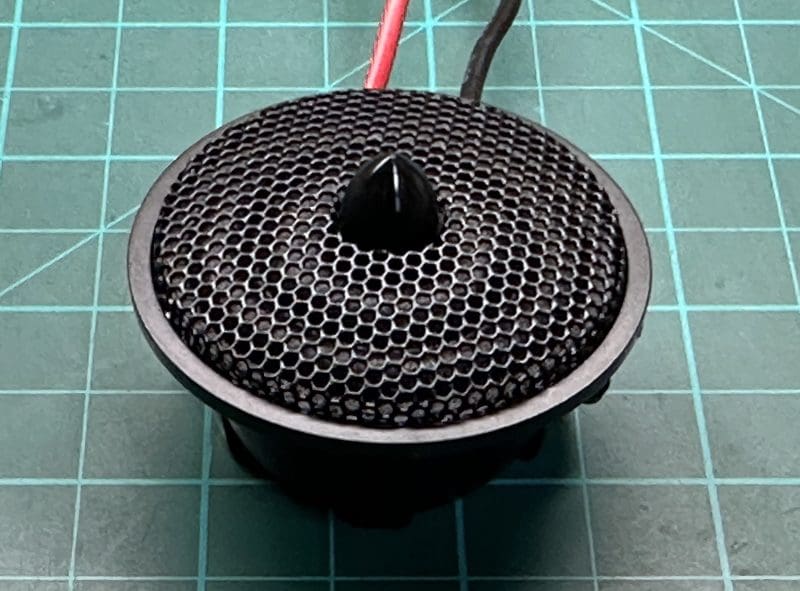 The DDC clamping hardware for the tweeter ensures that it can be installed securely and reliably on any panel. The two aluminum brackets clamp together over the mounting surface, then the tweeter clips into the inner bracket. Rockford Fosgate also includes surface-mounting hardware for the tweeters, so your installer can place them where they will sound the best in your system.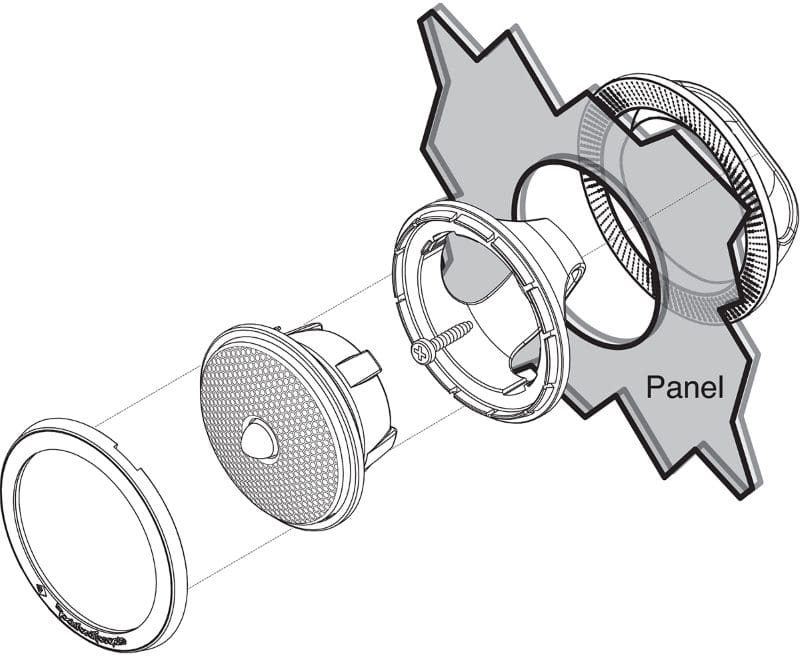 Last but certainly not least, we should look at the passive crossover networks. Each network includes three switches. The first switch has +2, 0 and -2 dB settings for the tweeter level that provide attenuation options based on placement. The second switch selects between on- and off-axis response curves. If your installation has the tweeters pointed directly at you, you'll want the on-axis option. If they're off-axis, as they would be when mounted flush in a door panel, then the off-axis option is available. Finally, a hidden switch inside the plastic case allows your installer to select bi-amp wiring. In the bi-amp mode, there's a dedicated input for the woofer and a second input for the tweeter. Each driver can have an amplifier channel assigned to it for extremely precise level-setting or to include signal delays to improve imaging.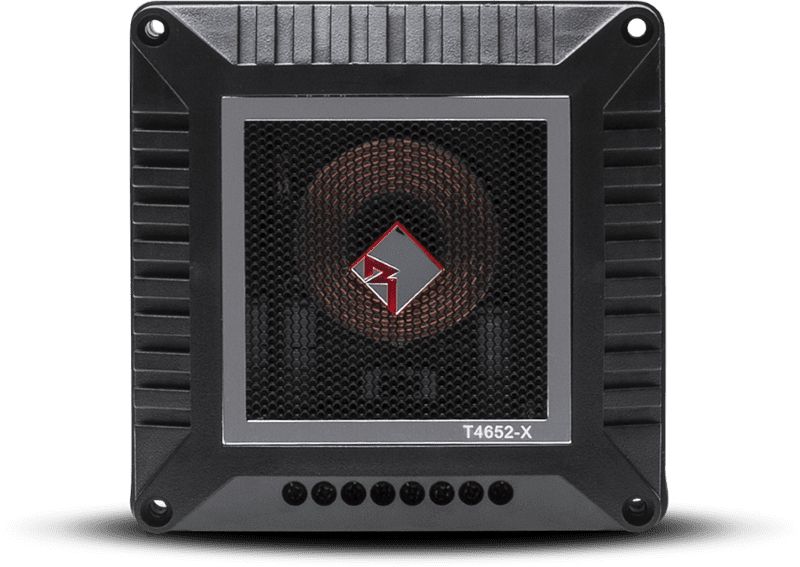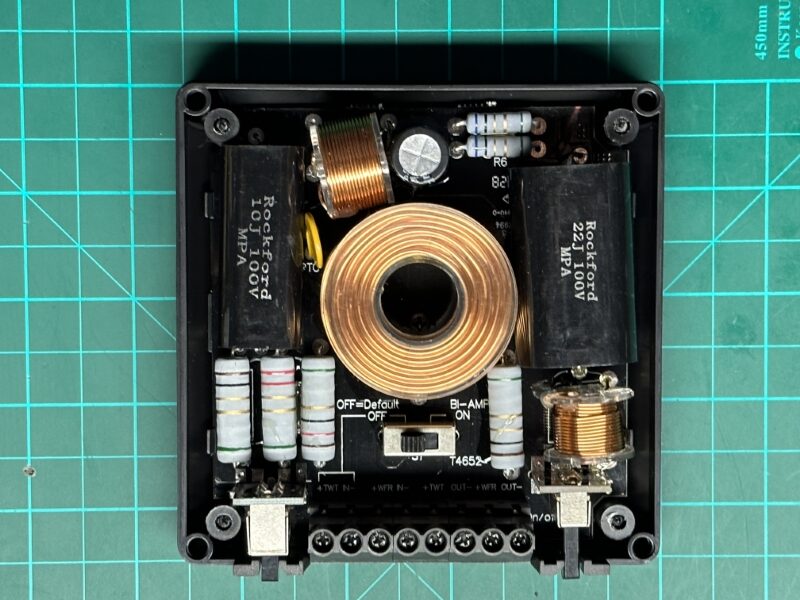 Component Speaker Measurements and Analysis
Now that I'm done poking, prodding and otherwise fondling the speakers, it's time to start making some measurements. I started by measuring the Thiele/Small parameters of the woofers straight out of the box. I do this to see if the driver's parameters will change as they break in. After I had a complete data set, I set both woofers up on my bench and played a low-frequency test tone into them for about 10 hours. I set the level so that the speakers were just below the point of producing significant audible distortion.
After finishing the break-in and letting them cool, I repeated the measurements. The resonant frequency of the drivers dropped from around 63 hertz down to 49 hertz. In addition, the equivalent compliance (Vas) increased from about 13 liters to almost 17. These are both significant changes. As such, I recommend a thorough break-in period before the final calibration is done on any system that will use these woofers.
Regarding sample-to-sample consistency, the drivers have a resonant frequency within 1 hertz of each other, and the compliance is within 0.1 liters. The calculated efficiency between the two woofers was within 0.14 dB of each other. You may hear of brands that sell speakers in "matched sets." Often this is a requirement because the quality control standards are lax, and they need to pair similar drivers. The woofers in the T4652-S are incredibly similar, so your system should provide a very stable image. The specifications in the owner's manual are very close to my measurements, further supporting my observation of consistent manufacturing processes.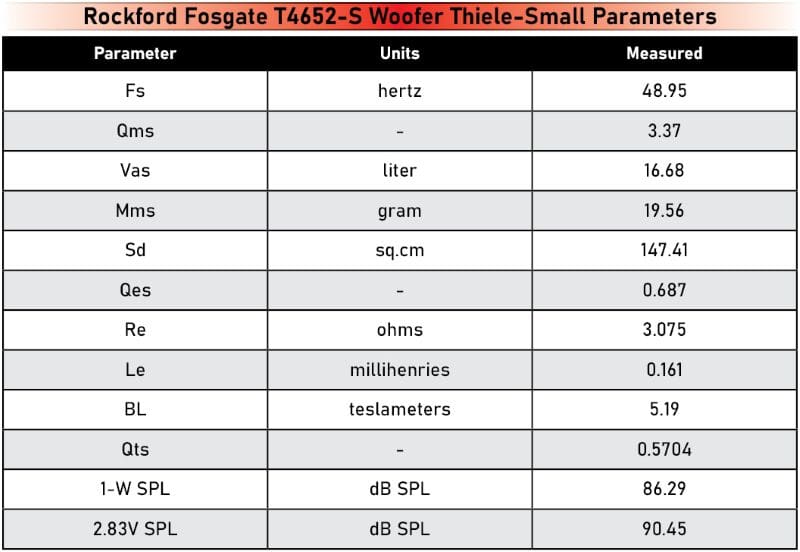 Looking at the parameters, we can see that the overall inductance is quite low at 0.16 millihenry. If we compare this to a driver without IDHS induction management technology, we'd see a value more like 0.8 or 0.9, which would act as a low-pass filter and roll off the upper midrange. The Total Q (Qts) is nice and low a 0.57. Perfect "damping" is 0.5, while most speaker designers opt for a little more midbass bump with a value of 0.7. These woofers split the difference. As such, you might find them a touch on the dry side if you use them without a subwoofer. The benefit is that they should be very accurate and dynamic, or what some mistakenly describe as "fast."
I loaded the measured parameters into BassBox Pro to do some application analysis. An ideal sealed enclosure with a Qtc of 0.707 and an F3 frequency of 66.6 hertz would require an internal volume of 0.697 cubic foot. If you wanted to install these in a vented enclosure, the software suggested a cabinet with a net internal volume of 1.3 cubic feet with a vent tuned to 38 Hz. The -3 dB frequency of this system would be 33.1 hertz. Overall, these drivers model as excellent woofers in terms of their parameters.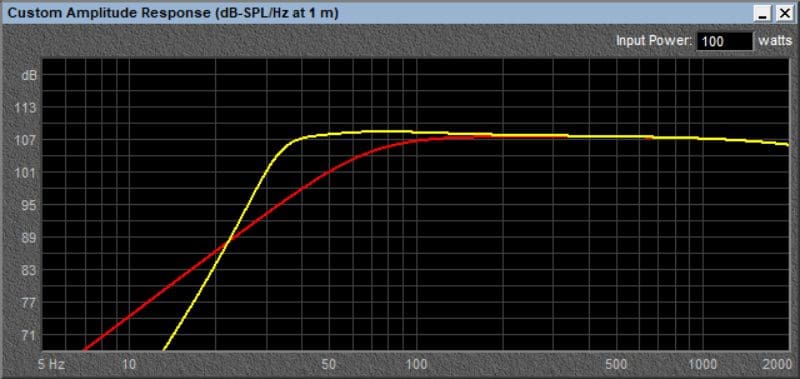 Next, I took a look at the tweeters. I performed an impedance sweep on each one. The drivers have a resonant frequency (Fs) of just over 1.2 kHz. This means they can be filtered well below 3 kHz in an active system with steep crossovers. Sample-to-sample consistency was again excellent, with the resonant frequencies within 50 hertz of each other and the impedance within 0.04 ohm. This consistency is vastly better than some "big name" audiophile speakers I've tested recently for a private client.
The last step was to install the speakers into my 2.2-cubic-foot speaker test enclosures and take some frequency response measurements. I fully admit that these measurements are challenging as I don't have access to an anechoic chamber. Reflections from the floor and ceiling, then the side and back walls, can easily make these more of a "room measurement" than a speaker measurement. I experiment with different tweeter positions and microphone placements to present graphs as accurately as possible.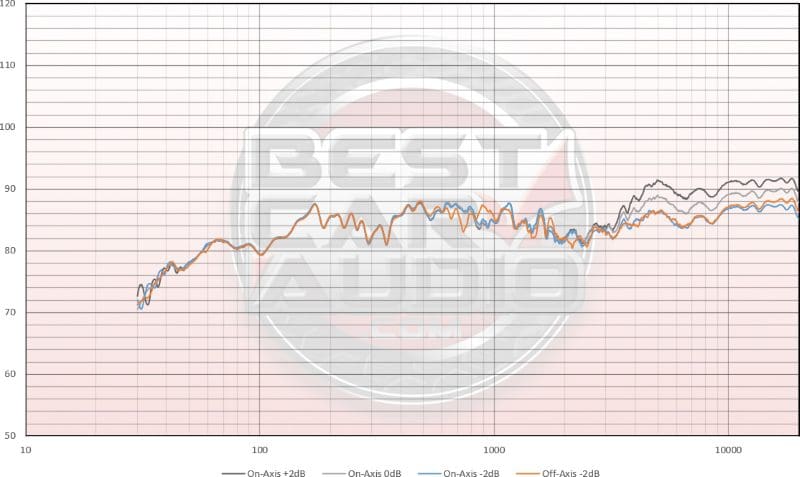 As you can see from the above charts, the response is smooth across the entire audio band. The settings for the tweeter correlate to the 2 dB steps starting above 3 kilohertz. I was particularly impressed by the flat tweeter response from 10 to 20 kHz, which shows off the design of the ring-dome configuration. The dip around 100 Hz and bump around 175 did not transfer into the listening experience and could have been reflections in the room.
Switching the crossover to the off-axis configuration shows a difference in how the tweeter interacts with the woofer, as shown in the blue trace. Someone at Rockford Fosgate has done their homework working on the network's phase response for the on- and off-axis settings. The graphs are scaled to match a 1-watt, 1-meter measurement. The predicted efficiency rating of 89 dB is close to reality.
Auditioning the Rockford Fosgate T4652-S
After I was done with the measurements, I moved the test enclosures to a location just in front of my reference speakers. I had forgotten that they also use a ring-dome tweeter design. Nevertheless, the speakers are powered by a 300-watt-per-channel high-bias Class AB amplifier, which is fed from a modified DRZ9255 source unit. I sent the amp a full-range signal for the listening session.
One of the easiest ways to evaluate a speaker is to start with a good recording of female vocals. As such, the first track was "I Can See Clearly Now" by the Holly Cole Trio. I focused on Holly's voice, looking for any sense of emphasis or sibilance, but heard absolutely none. That said, the balance differs from what my reference speakers present. This is a much more forward sound. It's not bright or harsh. It feels like the singer has stepped forward and is singing close to the microphone. Later in the track, there's a piano solo. This is a great instrument to listen to as it covers a wide range of frequencies. Once again, nothing stood out or was lacking.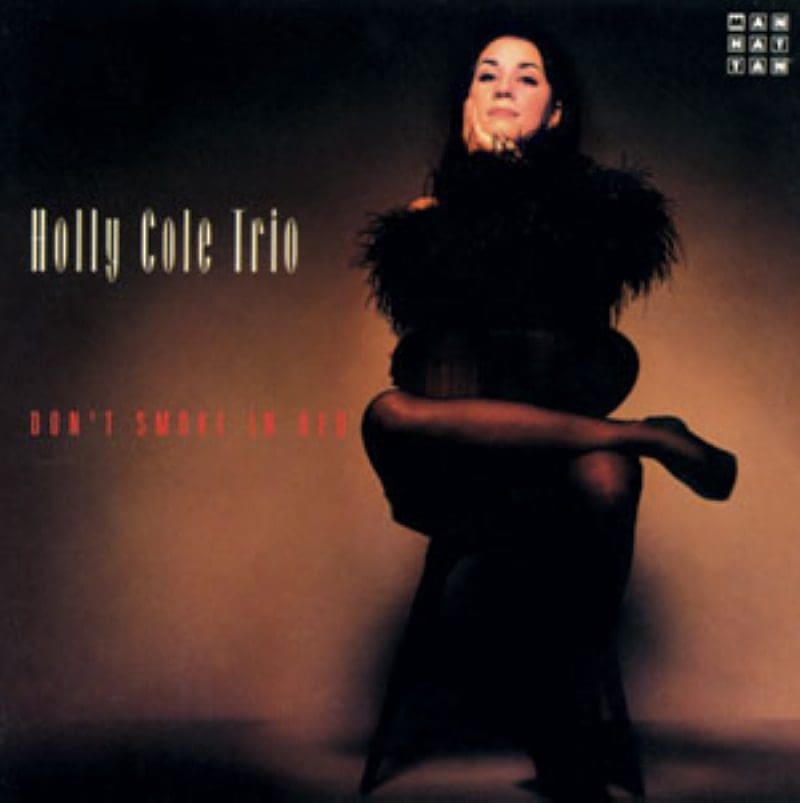 I cued up Lorde's "Yellow Flicker Beat" next. Again, there was fantastic definition to Ella's voice. I'll have to listen to the track again at a higher volume level, but I got the sense she had someone accompanying her in the introduction. This is something I've never noticed before. The tweeter's output blends seamlessly into the presentation, simply extending the system's frequency range without calling attention to itself.
I'm a member of a few audiophile music groups on social media. I typically just read posts and look for music suggestions. Welcome to the Pleasuredome by Frankie Goes to Hollywood was suggested in two separate forums last week. The album was produced by Trevor Horn, who also worked with The Art of Noise, the Buggles and Seal. I played the New York Mix of "Relax." If you're an Art of Noise fan, you'll recognize many samples buried in the complex presentation. My guess is that those sampled are from a Fairlight CMI. Through the T4652-S, it was very easy to pick out different instruments. None were blended together in a wall of sound. In particular, what sounds like a bongo drum was revealed for the first time in the hundreds of times I've listened to this track. Pretty amazing.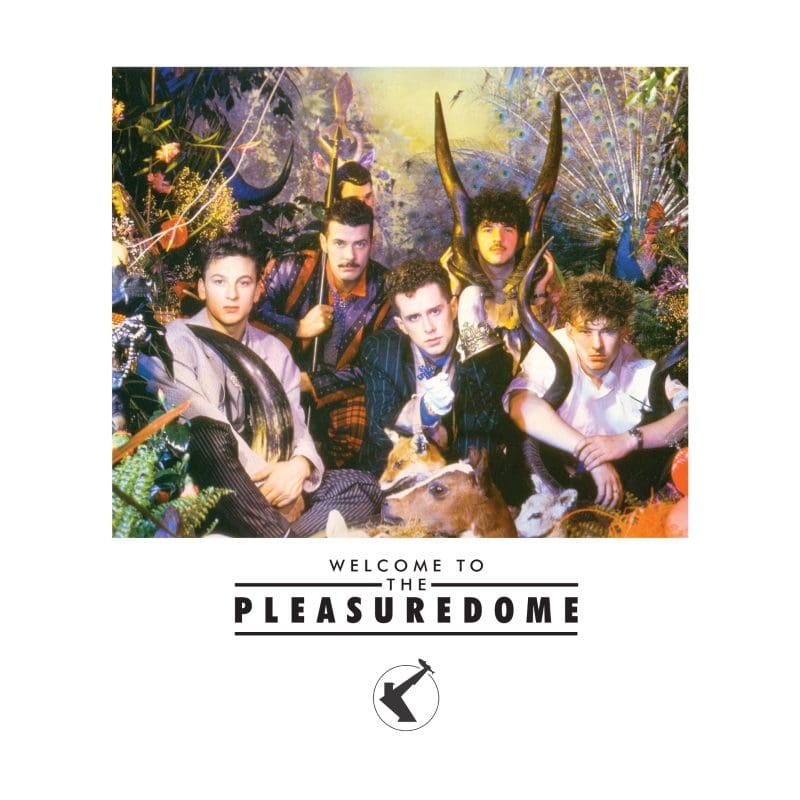 I wanted to give the woofer a challenge, so I played The Ricki Tik Tik Mix of "Enjoy the Silence" by Depeche Mode next. The beat stayed clear and defined even at relatively high volume levels, like a baseball hitting a leather glove. With a subwoofer, this would be stellar! Nevertheless, having the woofer remain composed with a complex bass line was impressive.
Last in the listening session was "Crash Into Me" by the Dave Matthews Band. I was impressed at how clearly I could hear the wires rattle under the lead snare. The forward presentation brought the lead vocal out from behind the instruments, but not in a chesty or nasally way.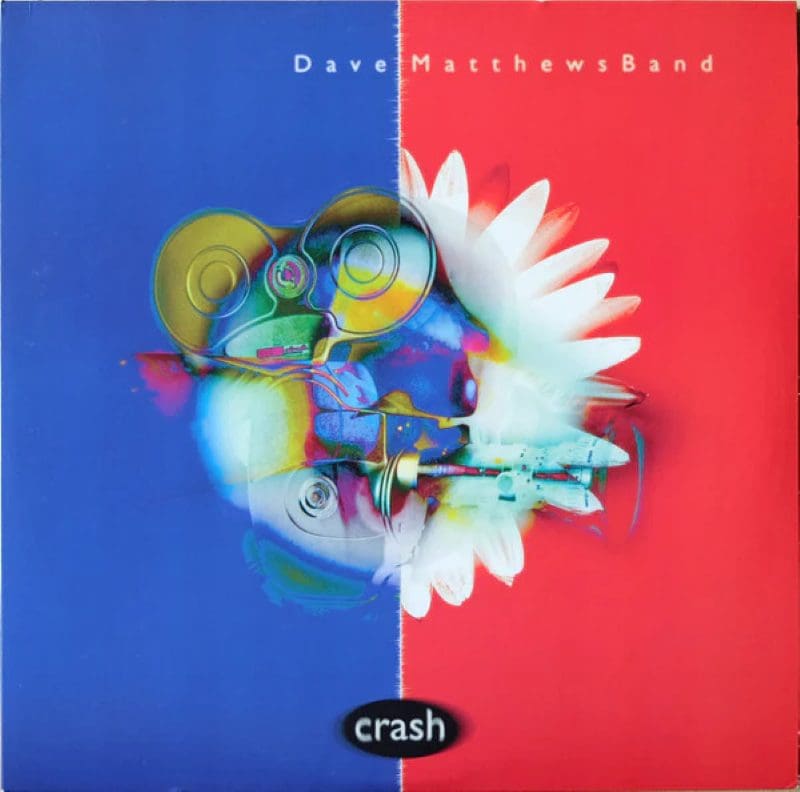 I let the disc of songs play as I was making notes on my phone. Norah Jones' "Come Away With Me" was one of the tracks playing. It felt like she was just a few millimeters from the microphone. Each vowel and consonant was amazingly clear and defined. I'd almost describe the experience as being unapologetically detailed.
A few notes on the design of the woofer and how it translated into the listening experience. The IDHS technology does its job to make sure the upper midrange is precise and detailed, like few other speakers can present. The low-Q design of the woofer reduces any emphasis in the midbass, which is a characteristic that most of us are accustomed to. As such, voices aren't rich and thick but neutral and balanced. Many refer to this as the "dry British sound" when in fact, it's just simple accuracy. If you like a little extra warmth in the midbass, that's the job of the person adjusting the digital signal processor in your audio system to dial in. A speaker that adds it naturally also adds distortion in that same frequency range. Once you get used to having low levels of distortion in the midbass, it's hard to go back to "regular" speakers. My reference headphones also share this balanced, "dry" characteristic.
The ring-dome tweeters were impressive in that they didn't stand out. Their output blended nicely with the top of the midrange and provided extension to well beyond the range of most humans' hearing capabilities. In addition, they are incredibly clear and detailed and easy to listen to – a sign of quality, for sure.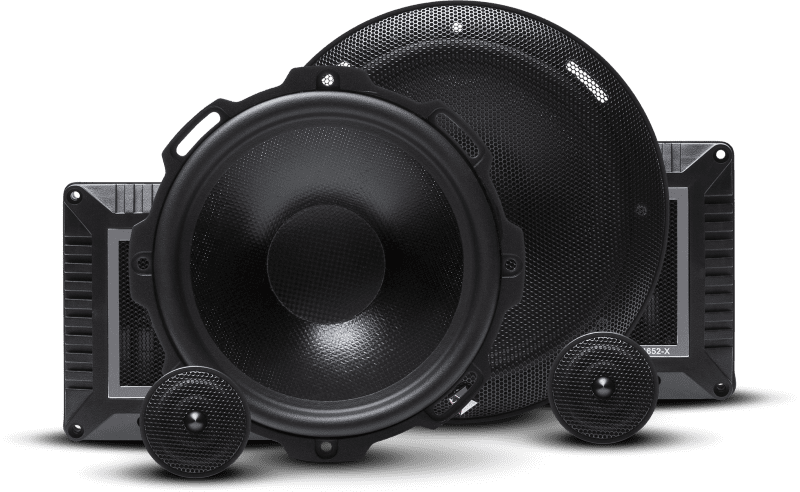 Conclusions on the Rockford Fosgate T4 Component Speaker Set
If you've read any of my articles on speakers, you know I'm a huge fan of technology that improves performance and accuracy. Even though the T4652-S system has been around since 2014, it offers levels of clarity that products designed in the last few years can't touch. The ring-dome tweeter has proven itself a great solution, offering high-frequency sound reproduction without the distortion common to conventional dome designs. The woofer makes the most of the IDHS and VAST technologies to reproduce midbass and midrange frequencies with fantastic clarity, even at serious volume levels. From a tonal balance perspective, if you want a more mellow sound or more kick in the midbass, have your installer dial it in. They can't add the accuracy these speakers offer, which is the most important thing to remember.
Drop into a local Authorized Rockford Fosgate retailer and ask about the T4652-S set. It might not be one that the "ESQUE" know-it-alls are talking about, but that makes it a hidden gem. You can find a retailer near you using their Dealer Locator on the Rockford Fosgate website. Be sure to follow the fun our friends in Tempe are having by giving them a like on Facebook and a follow on Instagram. If you want to see some fantastic videos about car audio people, products and builds, check out their YouTube Channel.