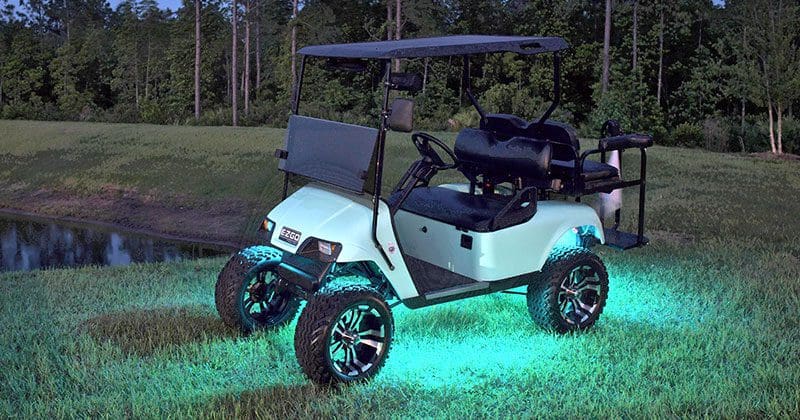 Whether you're spending an afternoon on the links with a couple of friends, towing your race car back to the pits, or you just have to have the coolest Club Car or E-Z-GO on the block, your local specialty mobile enhancement retailer can help. From audio systems and lighting upgrades to heated seats and lift kits, a whole world of accessories and custom solutions make getting around more fun and entertaining.
Golf Cart Audio System
Whether you want to check the weather before you hit the back nine or blast some music in the pits while getting ready for the next race, your local specialty mobile enhancement retailer can help. In terms of source units, you'll want to look at some of the marine solutions from companies like Sony, Kenwood, Pioneer and Clarion. Full-size radio options include sources like Bluetooth, an AM/FM tuner with Weatherband and a CD mechanism. USB ports let you connect and charge a smartphone or play digital audio files from a memory stick.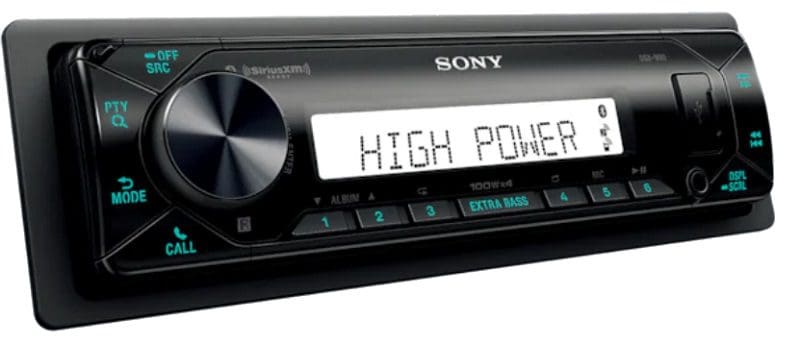 If space is limited, you may want to look at one of the compact source units from companies like Hertz, JL Audio, Fusion or Kicker. These source units are designed with a controller and a hide-away power module, or as an all-in-one solution that can be mounted in the dash or an overhead console.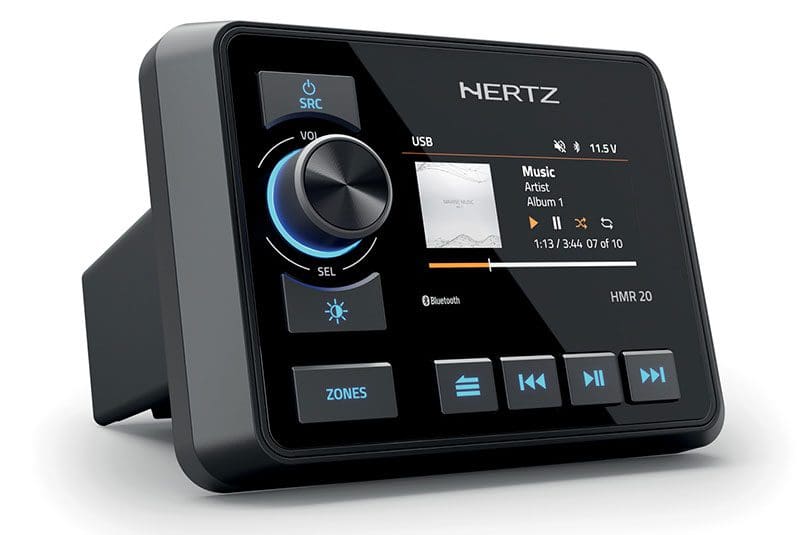 If space is at a premium or you're going for that stealth look, companies like JL Audio, Wirez and WetSounds have hide-away Bluetooth receiver options. You can pair your smartphone to the receiver and play music stored on the device or from a streaming service like Pandora, iHeartRadio or Tidal. Some Bluetooth receivers have control buttons to let you change tracks and volume without the need to grab your phone.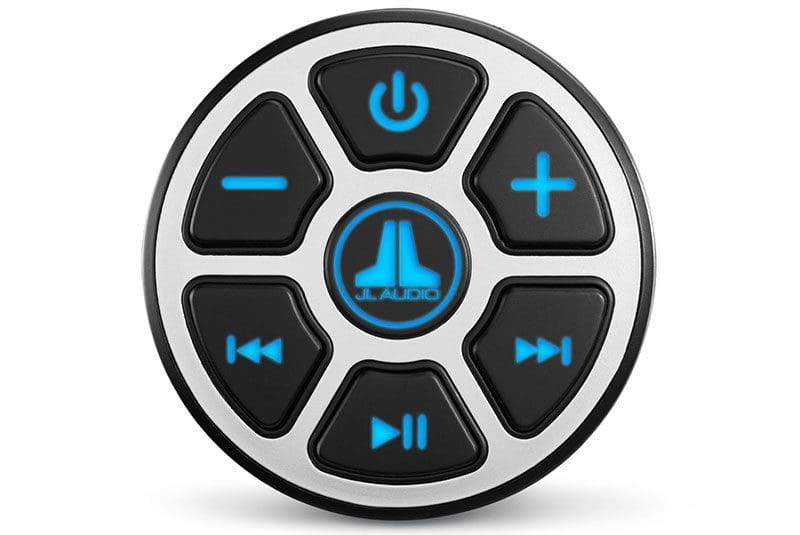 Golf Cart Speaker Options
This may sound like deja vu, but the speakers chosen for your audio system are the most important component in determining sound quality. A great source unit and amplifier are wasted if the speakers on the vehicle don't deliver smooth and natural performance. Just as with the source unit, you'll likely want to choose a marine-grade speaker for your golf cart so you won't run into problems if they get wet. Another key feature of marine speakers is that high-quality options are designed to handle prolonged sun exposure without fading, cracking or turning yellow.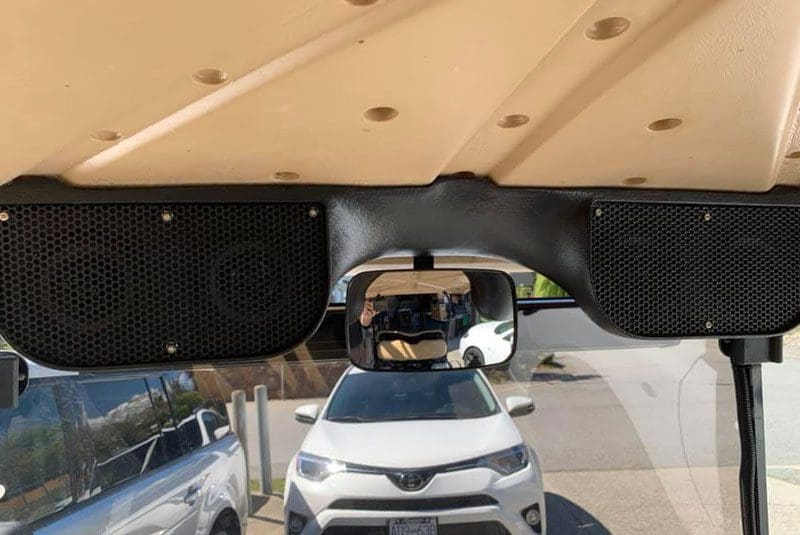 For a speaker to work properly, it needs to be mounted in a way that prevents the sound coming from the back of the woofer cone to mix with and cancel the sound coming from the front. If there's a storage compartment in the dash of your golf cart, this might make a great enclosure. Another option is to have a fabricator create a pod that fits into the roof or behind the seats. Finally, soundbars can be installed at the front of the vehicle to deliver your music.

Speakers Need Amplifiers to Sound Great
Unless you have a genuine high-power radio, you are going to need an amplifier to make your system sound good. Many companies offer compact multi-channel amplifier solutions that would work perfectly on a golf cart. Before you rush out and buy something, keep in mind that your installer will need to find a place to mount the amp. You also have to remember that the size of the battery on the cart dictates how long the system will play. An efficient amp is a great choice for extending playtime.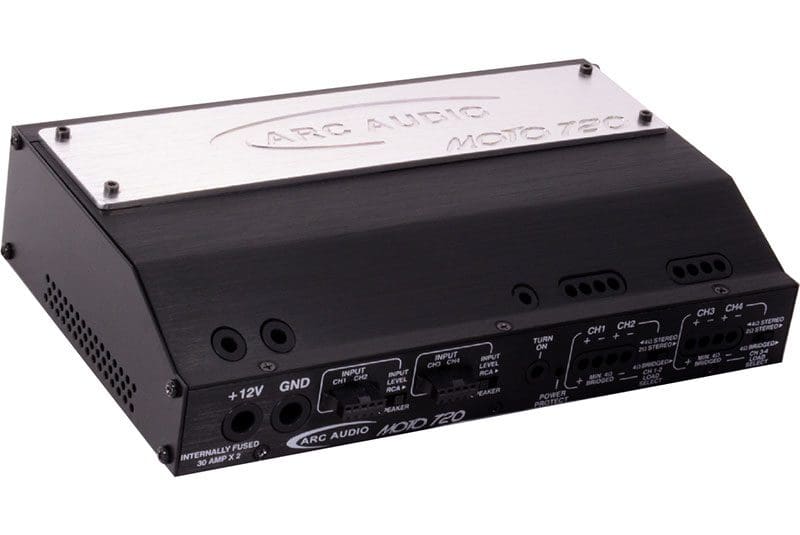 Your retailer can help you choose an amp that will fit perfectly and sound great. Don't forget to include high-quality interconnect cables and all-copper power wiring in your budget to ensure that the system functions reliably for many years.
Accent and High-Output Lighting
If you're rolling back to the clubhouse just as the sun sets, there's no denying that some unique accent lighting will make your cart really stand out. LED lighting strips and pods can be changed to almost any color under the rainbow. These lighting solutions combine red, green and blue elements, and you can use a wireless controller or an app on your smartphone to select the hue you want or have the light change colors through random patterns or to the beat of your music.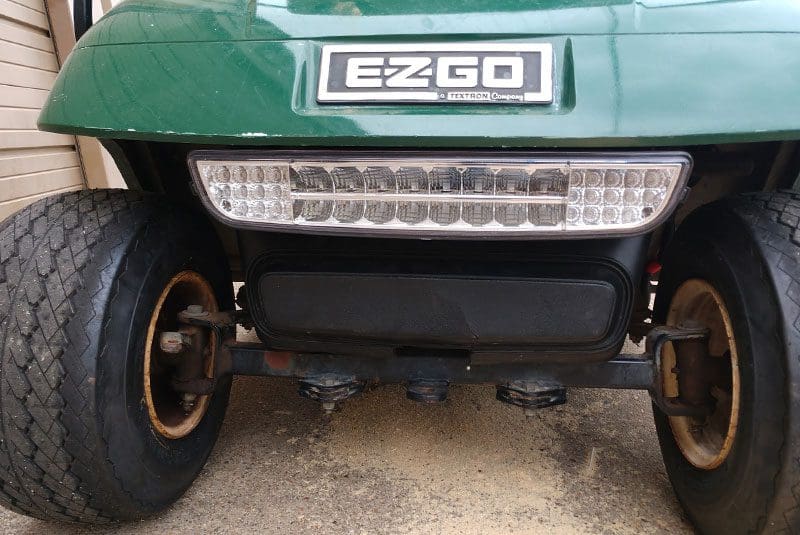 If you're planning on heading out after the sun sets, dozens of high-output lighting options are available to ensure that you can see safely. An LED light bar mounted at the top of the windshield is a great option to help you see long distances or light up a large area. You can choose from spot or flood patterns to suit your application.
Seat Heaters and Golf Cart Accessories
Not every upgrade to your golf cart needs to be fancy. Your local mobile enhancement retailer can add a power port or high-current USB plug to keep a phone charged. Heated seat pads are a nice upgrade for those cool spring or fall mornings. If you use your cart to get around the neighborhood, a backup camera is a great addition to help you park and maneuver the vehicle safely.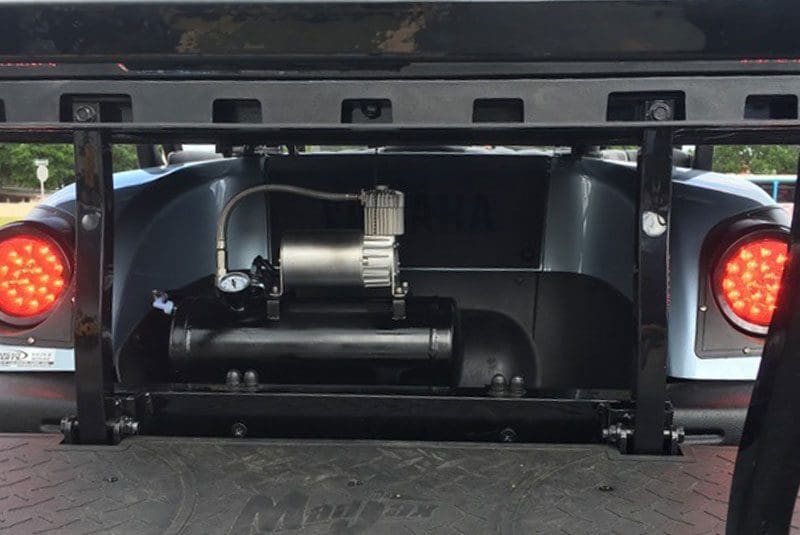 Upgrade Your Golf Cart Today
Whether you want a big audio system with a subwoofer or a way to keep your smartphone charged while you whack a few golf balls, visit your local specialty mobile enhancement retailer today and find out about the ways you can upgrade your golf cart.