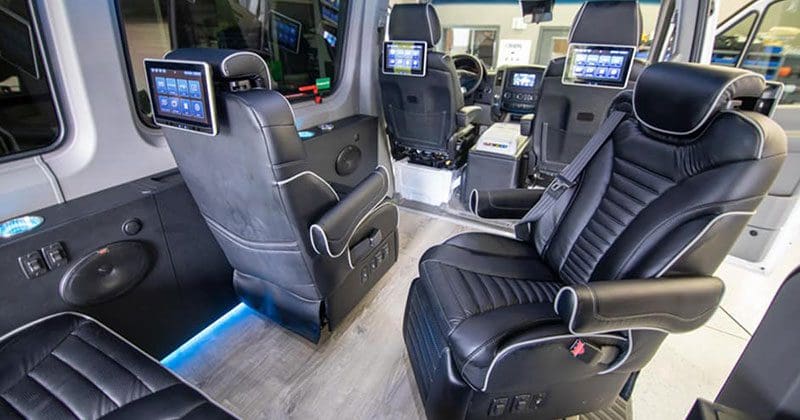 In the '70s, owning a van was cool. In the '80s, Chrysler moved those buyers into its new car-based platform, the minivan, with the Caravan. This compact cargo- and people-friendly vehicle kicked off a trend that's only recently lost momentum. When it's time to move a large group of people, or you need the most cargo room possible, companies like Mercedes-Benz, Ford, GMC and RAM offer vans that can easily transport up to 15 passengers. In most cases, these vehicles are spartan in terms of their entertainment and creature comforts. If you want more technology, features or luxury, drop by your local mobile enhancement retailer to see what's available.
Passenger Van Audio System Enhancements
As fun as a rousing session of "99 Bottles of Beer on the Wall" is, being able to listen to great music while hauling your friends, family or the team across the city or the country can't be beaten. Most vans come with a pretty rudimentary AM/FM receiver with a CD player. Upgrading to a CD receiver with Bluetooth audio streaming and a USB port that will let you connect a smartphone opens up all sorts of streaming and entertainment options.

If you plan a trip across the country, consider moving to a multimedia receiver with a built-in navigation system or that includes Apple CarPlay and Android Auto smartphone integration. Built-in navigation systems are great for situations where the driver has limited data on their cellphone plan or plans to cross the border into another country. If you have a smartphone with even a moderate amount of data access, CarPlay and Android Auto let you use Google Maps or Waze to get directions to the destination of your choice. The beauty of these phone-based systems is that the map information is always up to date, and both software solutions include real-time traffic flow information to optimize your route. Of course, the driver can send text messages, make phone calls or choose the music he or she wants using the voice recognition capabilities of Siri or Google Assistant.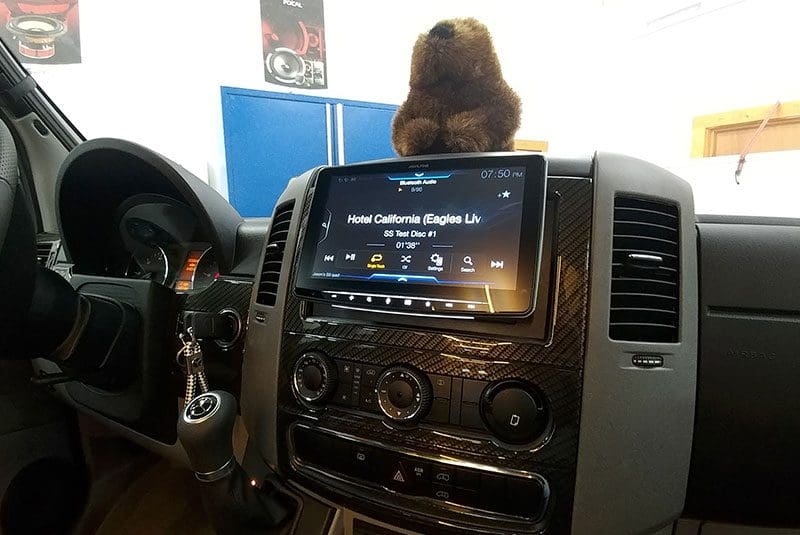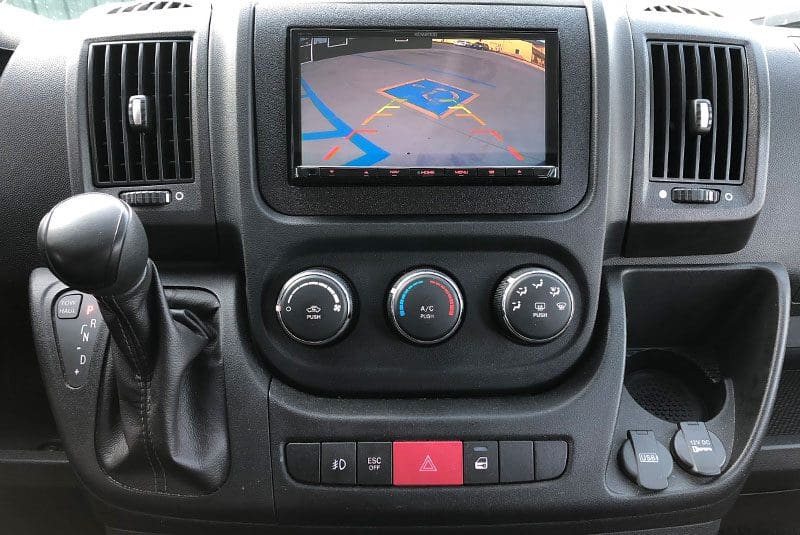 Of course, anytime you want better sound, upgrading the vehicle speakers is a great idea. Even better, add a small subwoofer and an amplifier to the system so your music will sound realistic and detailed. When your favorite song comes on, the extra power from the amplifier will let you crank it up without any worry about distortion.
Video and Interior Upgrades
If you're hauling people across the state or province, it might be nice for them to watch a movie during the drive. The simplest solution is to have your local retailer upgrade the headrests with a replacement that includes a DVD player and screen. Depending on the model you choose, these systems include wireless headphones. Alternatively, some solutions allow you to stream the audio from the movie or show through the factory-installed radio using an FM modulator.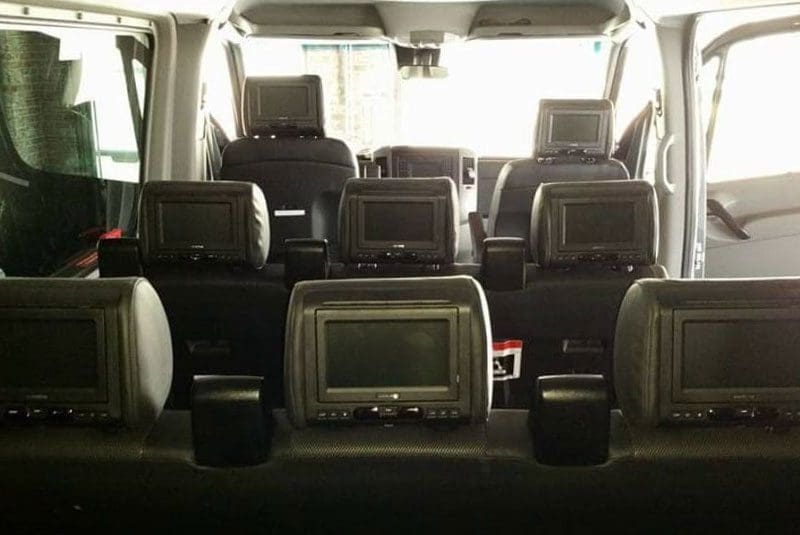 Of course, like any platform, some people want to take their entertainment systems to a higher level with a larger screen and more speakers. For many, these upgrades turn into complete interior restyling projects. If a limousine is cool, a limo-van must be even better, right? New seats, new wall and floor treatments, custom storage and, of course, a premium entertainment solution can turn a passenger van into an experience worthy of royalty! At this end of the spectrum, there are no limits to what can be created – it's merely a matter of asking.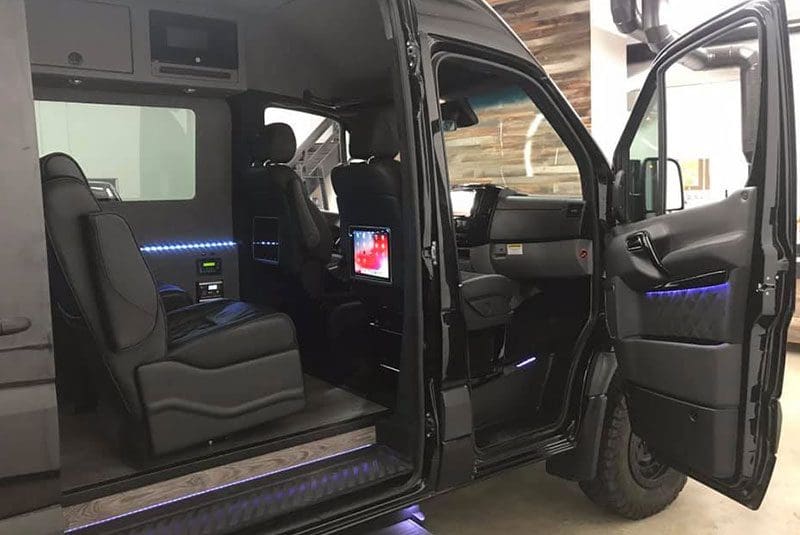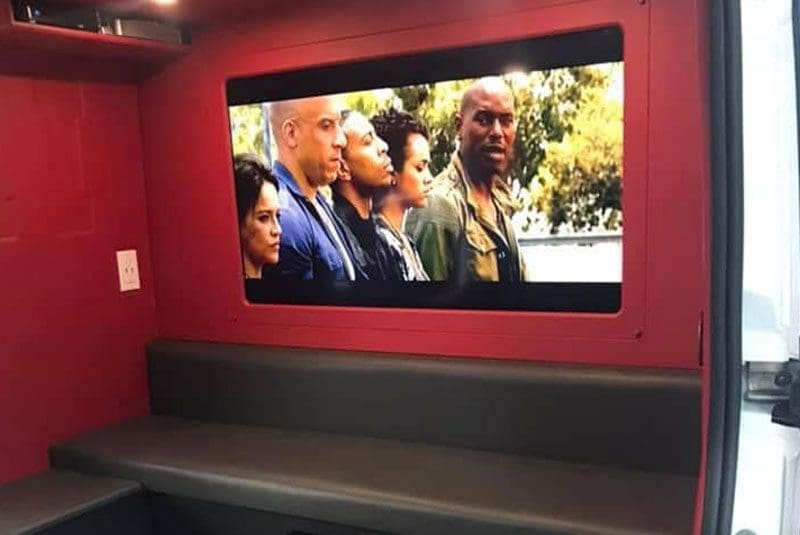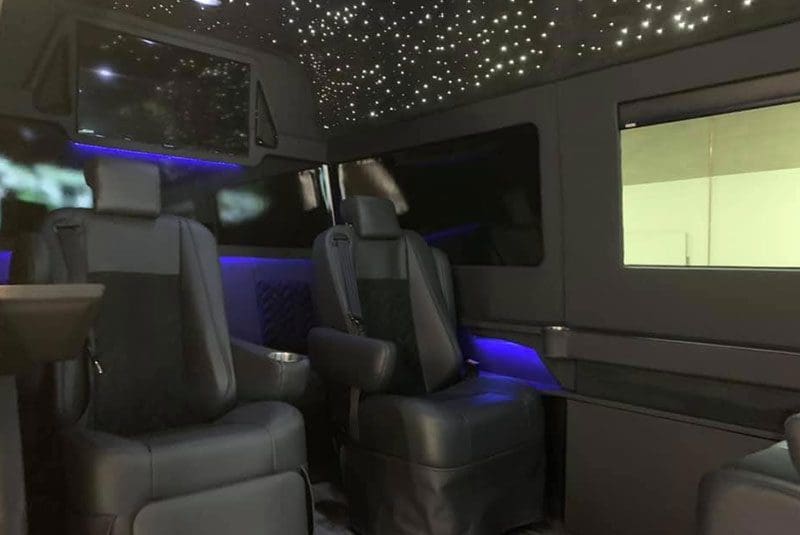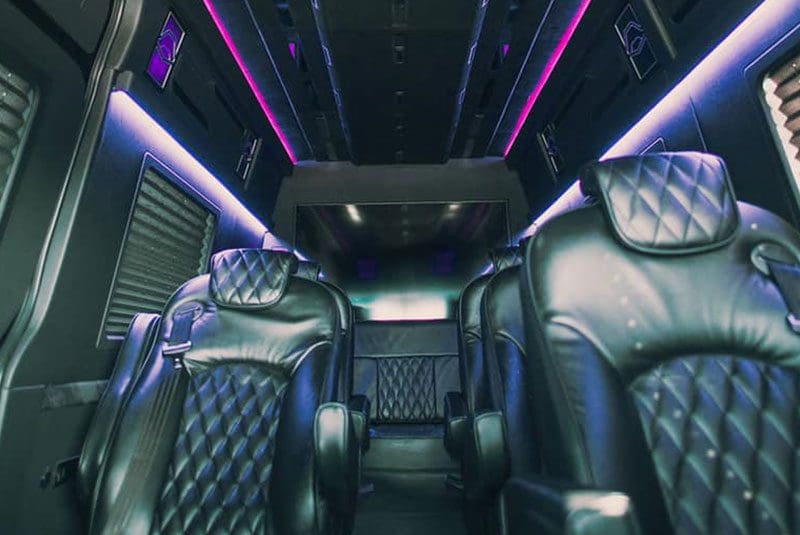 Convenience and Comfort Features
Some van upgrades are more mainstream but offer dramatic improvements in functionality and comfort. From a safety perspective, having a backup camera system on your van is a no-brainer. It's very difficult to see what's behind a vehicle this large when parking or maneuvering. If you can't see out the back window because of storage or entertainment upgrades, several rearview mirror options use a camera on the back of the vehicle. For the ultimate in parking safety, several companies offer surround-view systems that use four cameras to provide a bird's-eye view of everything around the vehicle.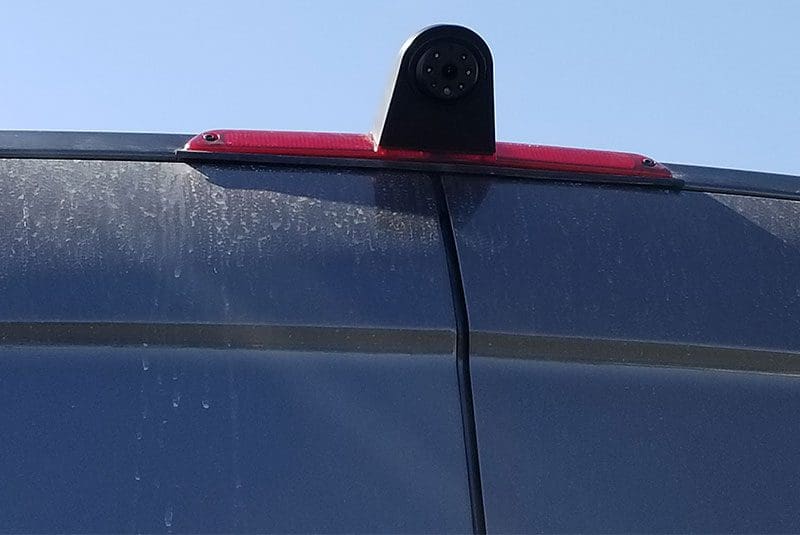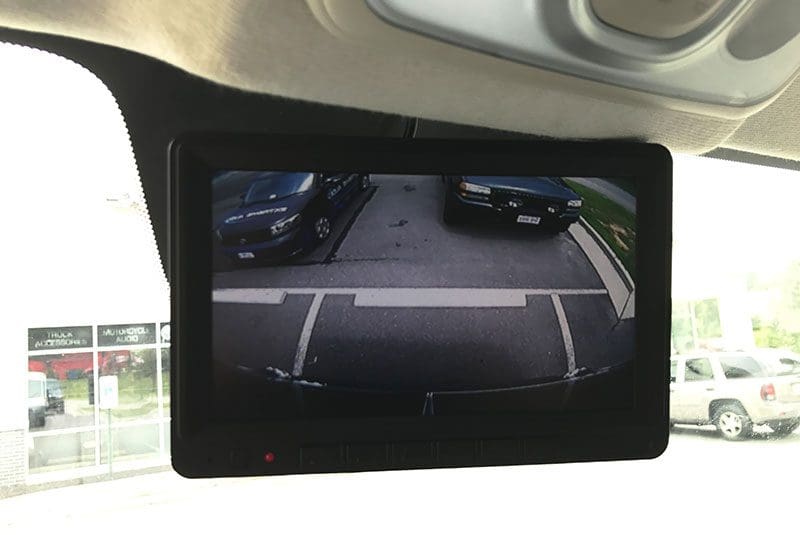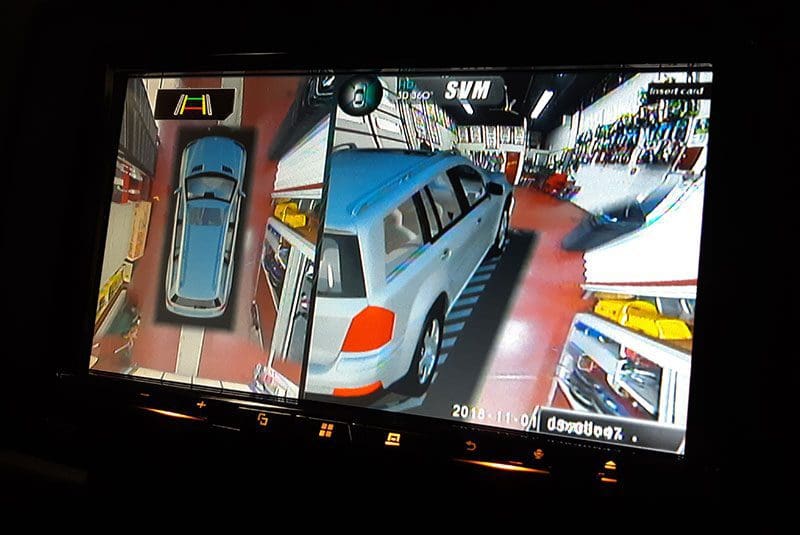 Other popular upgrades for vans include options like a remote car starter. With a vehicle this large, giving the engine a few extra minutes to cool things off in the summer or to start to warm things up in the winter is a great idea. Car starters are available with a variety of control options. You can choose from one-way or two-way radio frequency remotes that offer as much as 3 miles of range. Several smartphone-based options work with Bluetooth or the cellular network to let you control your vehicle. Many of the cellular systems also offer GPS-based vehicle locating and security features.
A popular upgrade that goes along with a remote starter is the installation of seat heating pads. That's right – even if your van didn't come from the factory with this tushy-toasting option, your local mobile enhancement retailer can install heating pads in the bottom and back of the seats to make your vehicle more comfortable. If you have leather or vinyl seats, a seat heating system is a godsend on a cold fall or winter morning.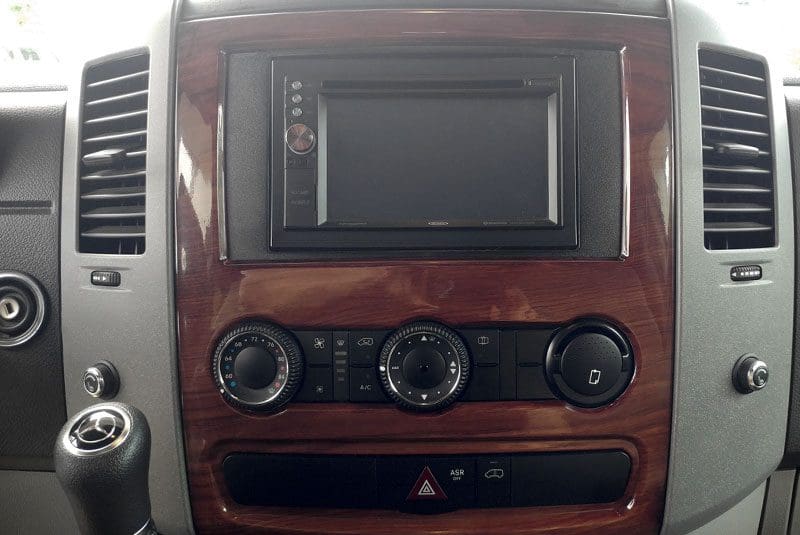 Many accessories are available to make your van more comfortable and more enjoyable to drive. If the vehicle didn't come with cruise control, it's possible to add that so that driving long distances can be more enjoyable. If your van is relatively high off the ground, a set of side steps can make it much easier to get in and out of the vehicle. The top-of-the-line upgrade in this regard is the motorized Amp Research Powersteps. When the doors are closed, these steps are tucked up close to the rocker panel. This design helps to maintain ground clearance and the aerodynamics of the vehicle. As soon as you open a door, the steps fold down to make getting in and out of the vehicle safer and more convenient.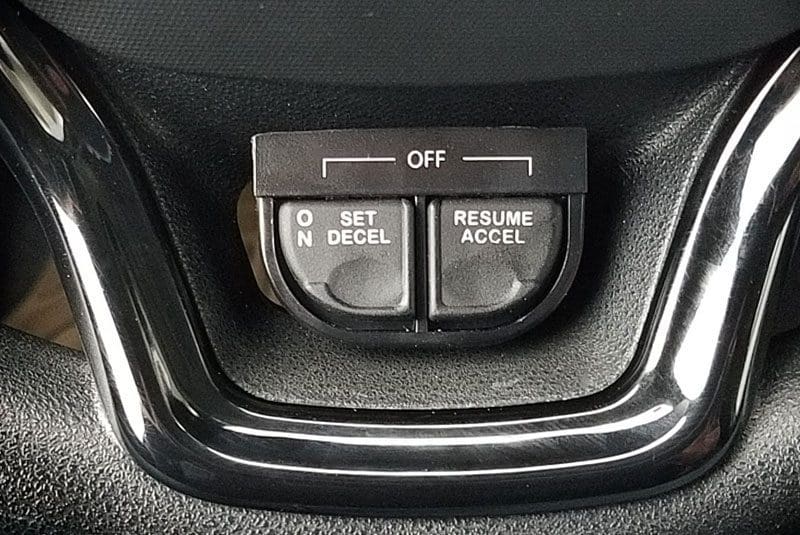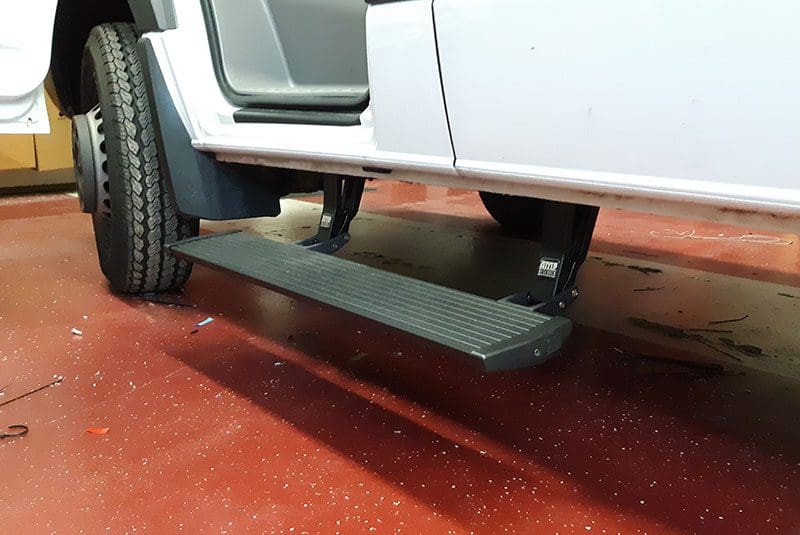 If you use your van for work, then storage is crucial. Dozens of options are available for shelving, cabinets and even custom work surfaces. Your van can be outfitted with a high-power inverter that will allow power tools, computers or communication equipment to be used, just as if you were in a brick-and-mortar office.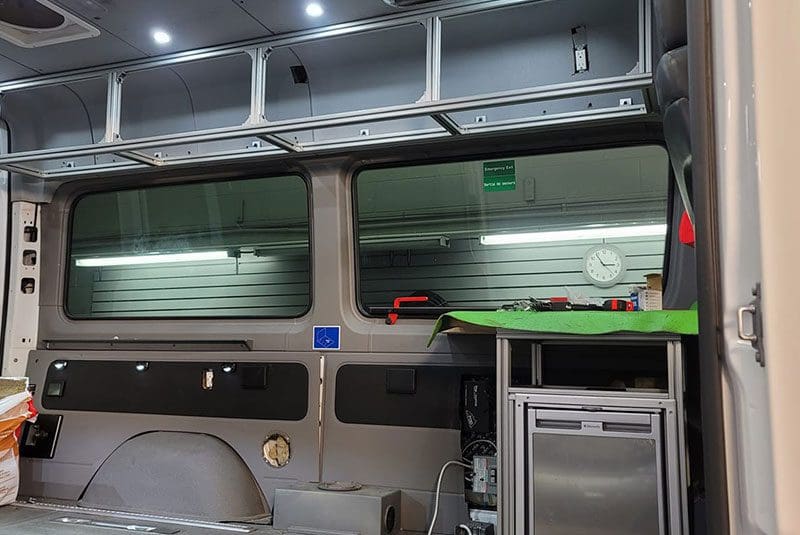 Upgrade Your Van for Comfort and Convenience Today!
Whether you need new headlights to help you see farther while driving at night, a new set of speakers that will make your audio system sound amazing or are thinking about a full custom interior with lighting and a video system, specialty mobile enhancement retailers across the country can help. No wish is too big or too small.
Lead-In Image courtesy of Brandon Shuler from Driving Enhanced Solutions of Wilmington, North Carolina. This Mercedes-Benz Sprinter includes custom seating with built-in cooling, wood flooring and LED lighting. Of course, the audio system was upgraded, and there's an electric cooler in the center console to keep beverages ready on a hot day. The van's exterior includes an Aries bull bar with LED lighting and a roof platform with a ladder.